All About Food
This post may contain affiliate links. Please read my disclosure policy.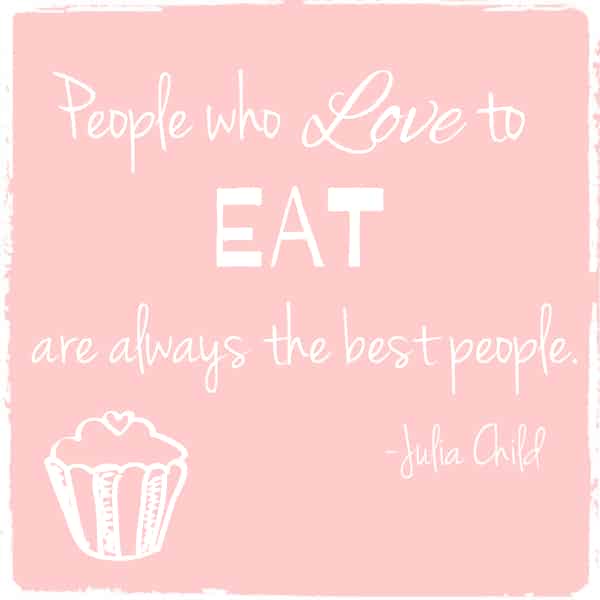 Just be forewarned. This entire post is about food.
1) On Monday I posted this post with a recipe for heart shaped raspberry pocket pies that I made over the weekend. I'm still very proud of this post. Am I the only one that sometimes pulls up my own blog 100 times a day just to look at (and re-look at) a post that I'm really proud of?? It's not the post and the recipe itself but more just the pictures. Making those pies literally took about 3-4 times longer than it should have because of the constant picture taking. I photographed those babies at 800 different angles and in all kinds of different light.
2) Speaking of which. Photographing food is REALLY difficult. Or maybe I'm just photographically challenged? Alternatively, the perfectionist in me (that doesn't actually exist) comes out and I'm just not satisfied with most of the shots…? Either way, it's difficult. But despite that, I VERY much enjoy the process and I suppose that is what ultimately matters, right?
3) Here are a few of my favorite food blogs (and by this I mean 'here are the bloggers that I so desperately want to beg to give me food photographing lessons'):
Joy the Baker
Happyolks
Spoon Fork Bacon
Eat Yourself Skinny
The Year in Food
Gosh, honestly there are SO many more that I pull inspiration from but the pictures on these blogs, to me, are just beautiful and always leave my mouth watering.
4) I want so badly to make a bunch of cute Superbowl themed recipes for Sunday but I have SO much going on all weekend that I'll likely have no time to do anything besides pop a frozen pizza in the oven and twist open a jar of salsa. Maybe next year. Maybe then my team will be playing in the super bowl (ha hahahaha).
5) After a long day at work (week really) I got it in my mind that I was gonna sneak a little Taco Bell in my belly without my husband or anyone else finding out. So, after I left work I stopped by Taco Bell and decided to simply get a bean burrito. Just one; nothing to totally spoil my healthy dinner at home. But when I pulled up to order, my eyes got big and I decided to go all out and order TWO burritos. The conversation went something like this:
Me: I would like a burrito supreme and a plain bean burrito.
Taco Bell girl: So, you want a bean burrito and one with no lettuce on it?
Me: What? No, I want a bean burrito and a bean burrito supreme. Like what comes with meal #1.
Taco Bell girl: Okay, a bean burrito and another burrito with no meat on it. Is that right?
Me: No, why wouldn't I want meat on it? I'll just take ONE burrito supreme, please.
Taco Bell girl: Alright, one #1, what would you like to drink?
I gave up at that point and decided it wasn't the will of the universe for me to eat Taco Bell last night. Plus I was just in a bad/ impatient mood.
I hope y'all have a wonderful weekend filled with football and good FOOD!
This post may contain affiliate links. Please read my disclosure policy.