Almond Butter and Berry Filled Crescent Rolls
Thanks to Barney Butter for sponsoring this post! I've been obsessed with their almond butters for years and I'm so excited to have worked with them on this recipe!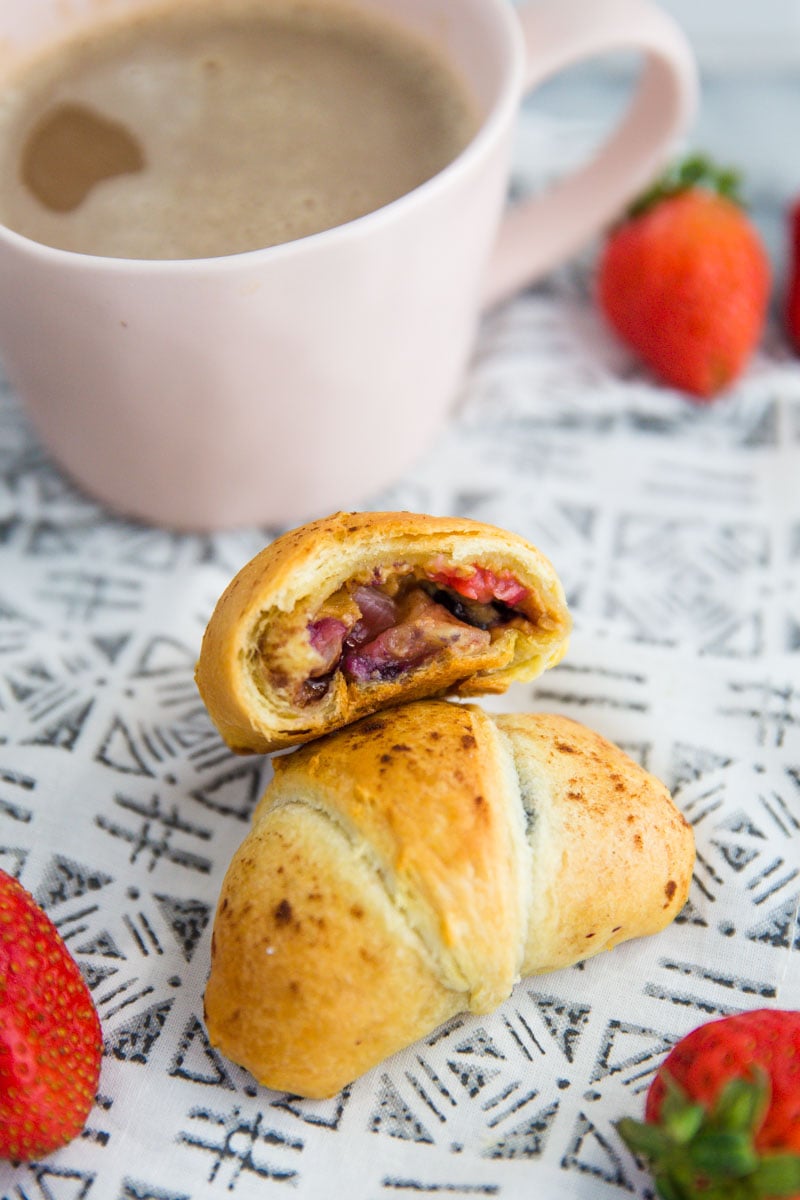 Sometimes I like to go fancy; make things home made. Other times, I'm a HUGE fan of a good roll of store bought crescent rolls (ie, all the time!). Plus, I've discovered that there are so many fun things you can do with crescent rolls such as the fun Holiday Wreath Taco Ring that we made last year.
IF you're up for making your own, my fellow Nashville Food Blogger has an amazing croissant recipe that I've been really wanting to try. You can check it out HERE.
But we're not going fancy today. We are going TASTY though!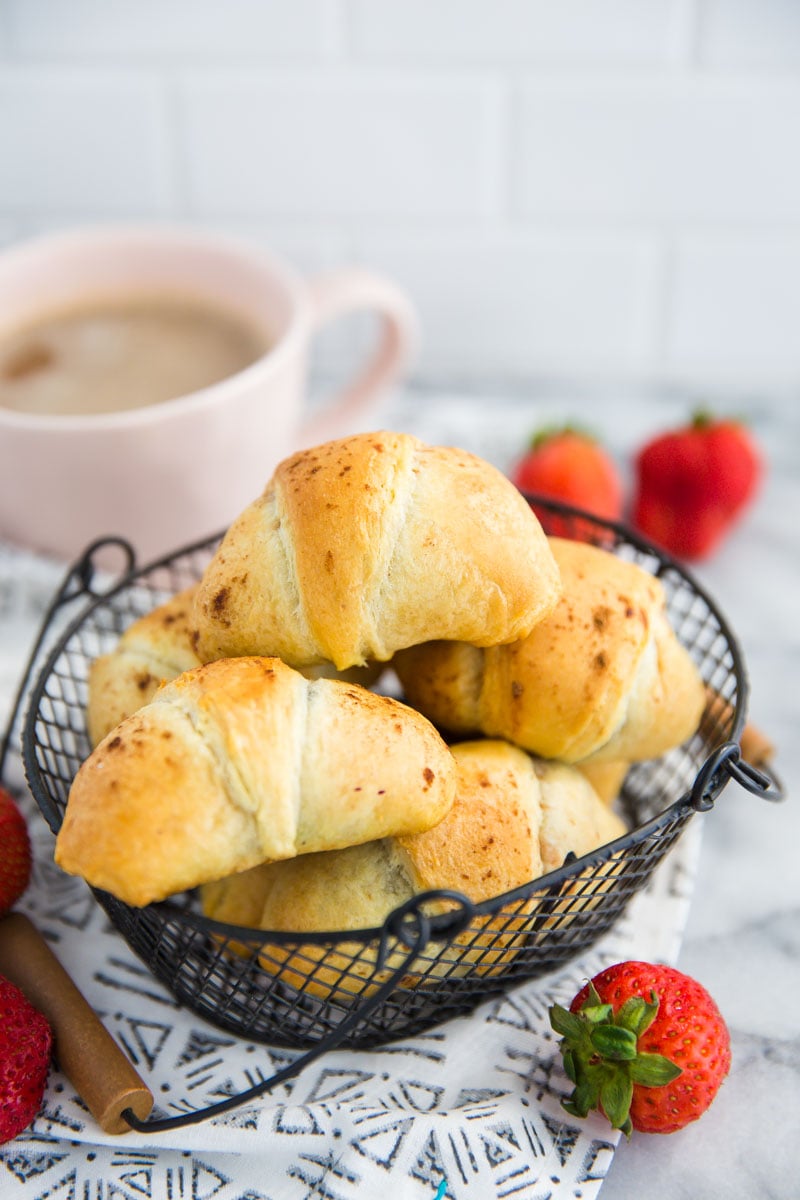 These rolls are spread with some Barney Butter Almond Butter Bare Smooth, topped with berries of your choosing (I went with strawberries and blueberries), and then sprinkled with a bit of cinnamon. They're then rolled up and baked. EASY!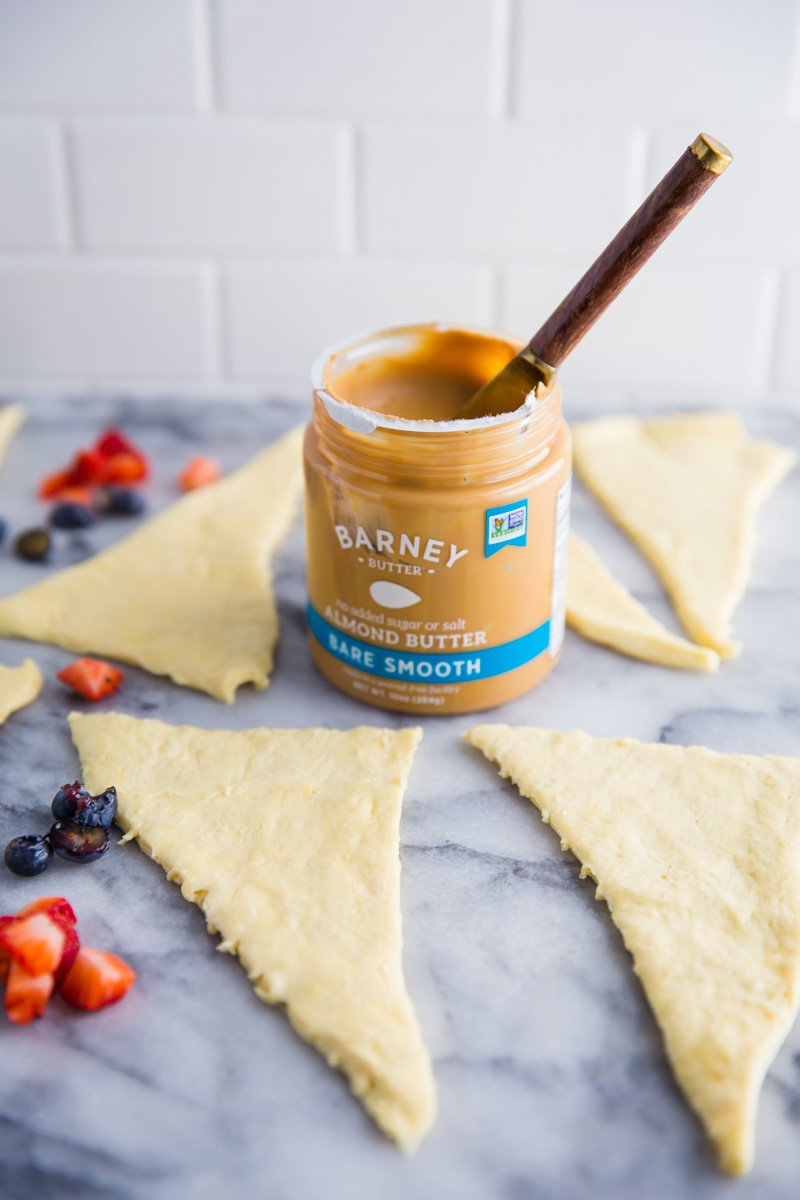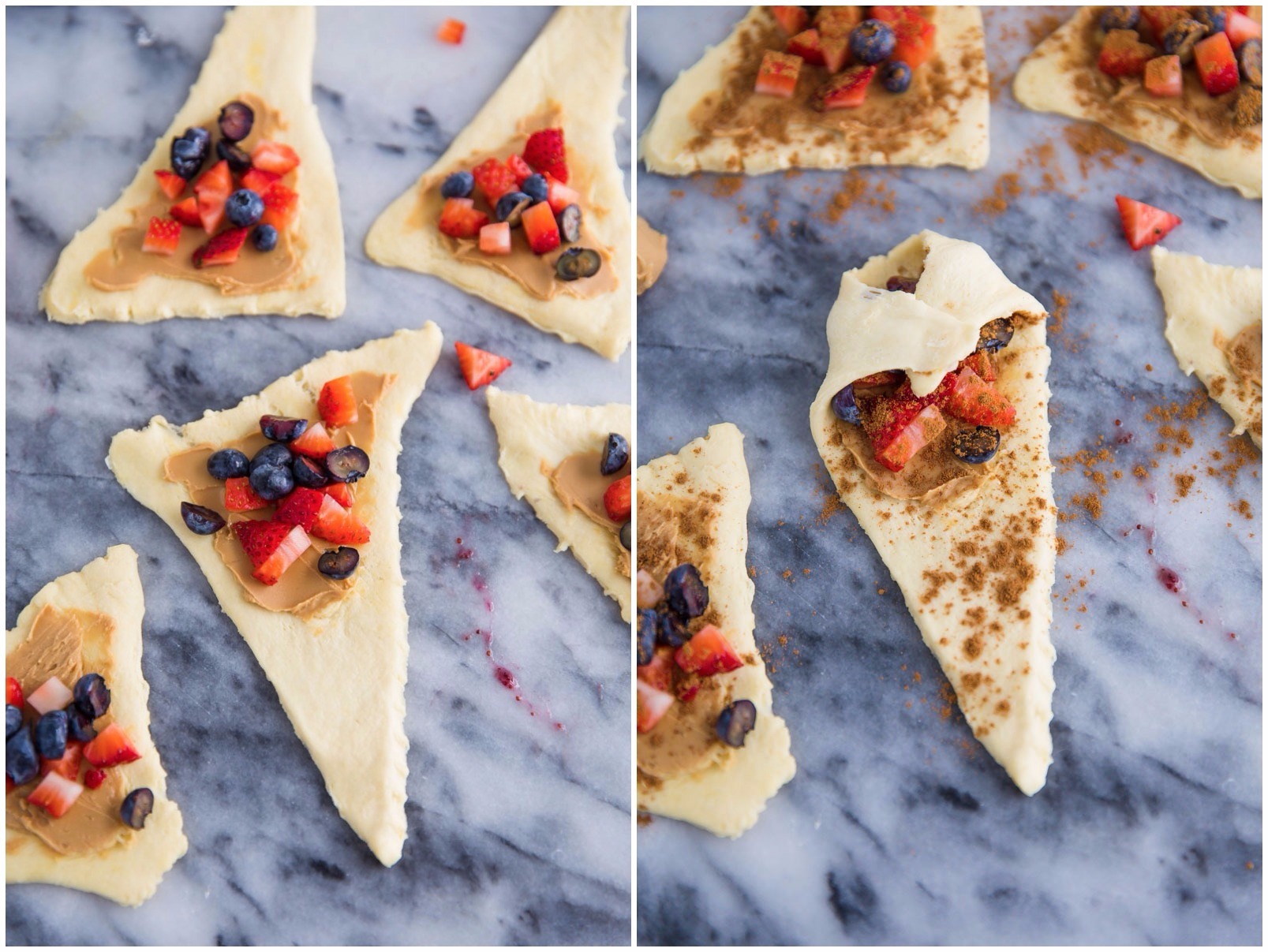 I like to make these when we have guests over because they ALWAYS think I spent so much time on these Almond Butter and Berry Filled Crescent Rolls when really I threw them together in about 5 minutes (plus bake time). Needless to say, I'm a pretty big fan!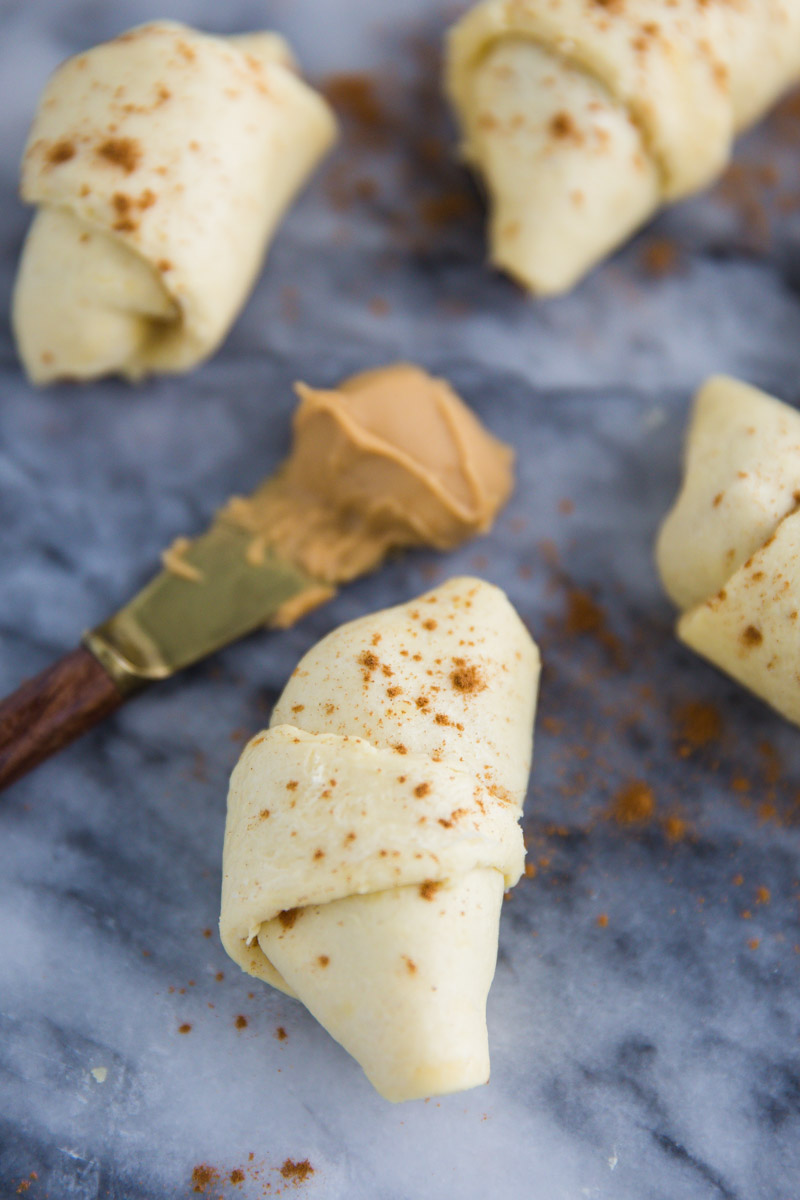 The almond butter gives the inside a nice gooey-ness that I'm a pretty big fan of.
These are definitely best when they're right out of the oven and still really warm. The almond butter and berries kind of melt in your mouth and it's extremely enjoyable :)
That's all I have for you today. It's Friday and the baby is eager for attention. I'm not complaining about that one bit!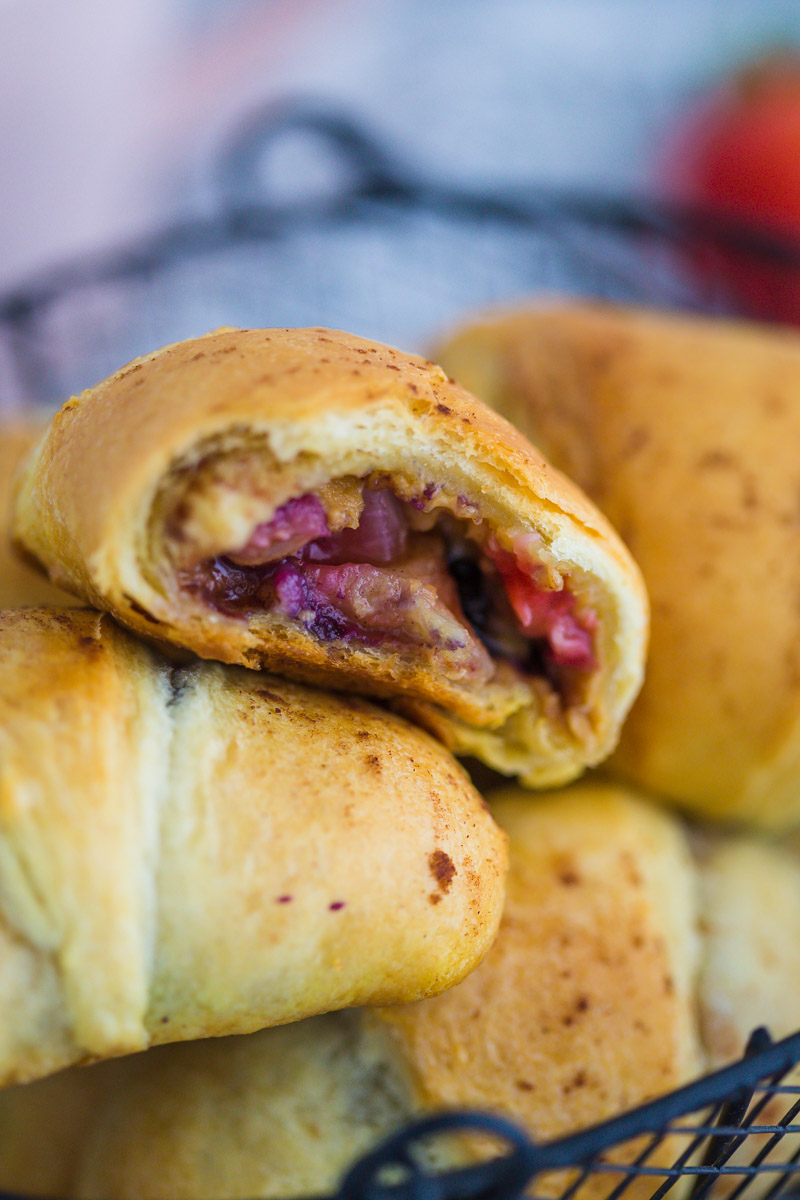 Print
Almond Butter and Berry Filled Crescent Rolls
---
Author:
Prep Time: 10 minutes
Cook Time: 10 minutes
Total Time: 20 minutes
Yield: 8 rolls 1x
Scale
Ingredients
¼ cup of strawberries, finely diced
¼ cup of blueberries, each cut in half
½ cup of Barney Butter Almond Butter Bare Smooth
Cinnamon
1 can of crescent rolls
---
Instructions
Pre-heat your oven to 375°
Unroll the can of dough and separate out each roll. Taking each individual crescent roll, gently stretch out the wider end of the triangle so that there is more space to lay the berries.
On the larger half of each roll (the part that you stretched out a bit), spread ~1 tablespoon of the almond butter and top with roughly 2 tablespoons of the berries.
Sprinkle each roll with a bit of cinnamon.
Take the 2 triangle corners at the wider end of the roll and fold them into the center, over top of the berries. Now roll the entire thing towards the final corner (like you would a regular crescent roll). The key is to fully enclose the berries inside of the roll.**
Place the rolls on a lightly greased baking dish and bake for 12-15 minutes or until the outside of the rolls are a nice golden brown.
Serve immediately.
---
Notes
See photos above for clarification on instructions