Almond Butter Stuffed French Toast
This post may contain affiliate links. Please read my disclosure policy.
Thanks to Barney Butter for sponsoring this post! I've been obsessed with their almond butters for years and I'm so excited to have worked with them on this recipe!
Welcome to my first post-pregnancy recipe post! This is actually a recipe that I worked on in the last few weeks before Jemma was born but just got around to photographing it last week. I'm completely obsessed with how this Almond Butter Stuffed French Toast turned out. Completely. Obsessed!
But first, let's talk about Jemma for a moment. She had her 1 month check up this morning. I know that every mom says stuff like this…all the time….but HOW has one whole month gone by already!?
I just need to brag for a second about what an immensely perfect baby she is (I'm totally not even biased!). I ran all kinds of errands with her yesterday and she was so chill the whole time. Well, except for one brief moment when she was just really hungry and so I breast-fed her sitting in the back seat of my car. There's a first for everything, right?
OKAY: Stuffed French Toast! Let's do this!
I'm not sure if you know this about me but I LOVE French toast! Like ????????????????☕️????????❤️???????????????????????? (there are a lot of heart emojis). My mom made us French toast a lot when I was younger and the love has only gotten stronger (for the French toast and for my mom).
My basic, tried and true French toast recipe can be found HERE if you're interested. But today, we're stuffing our french toast with Barney Butter Almond Butter and it's magical!
First, as always should be done with French toast, lets talk about the bread. The bread selection is VERY important! I'm a BIG fan of Challah Bread (sometimes called egg bread). I pretty much always make my French toast with challah bread. You want a bread that's firm enough to stay intact after it has been soaked in the liquid but you also want bread that's spongy and rather soft. Brioche and French bread are also good options. Growing up, I think my mom always used cheap white bread and we always loved it. So, you do you.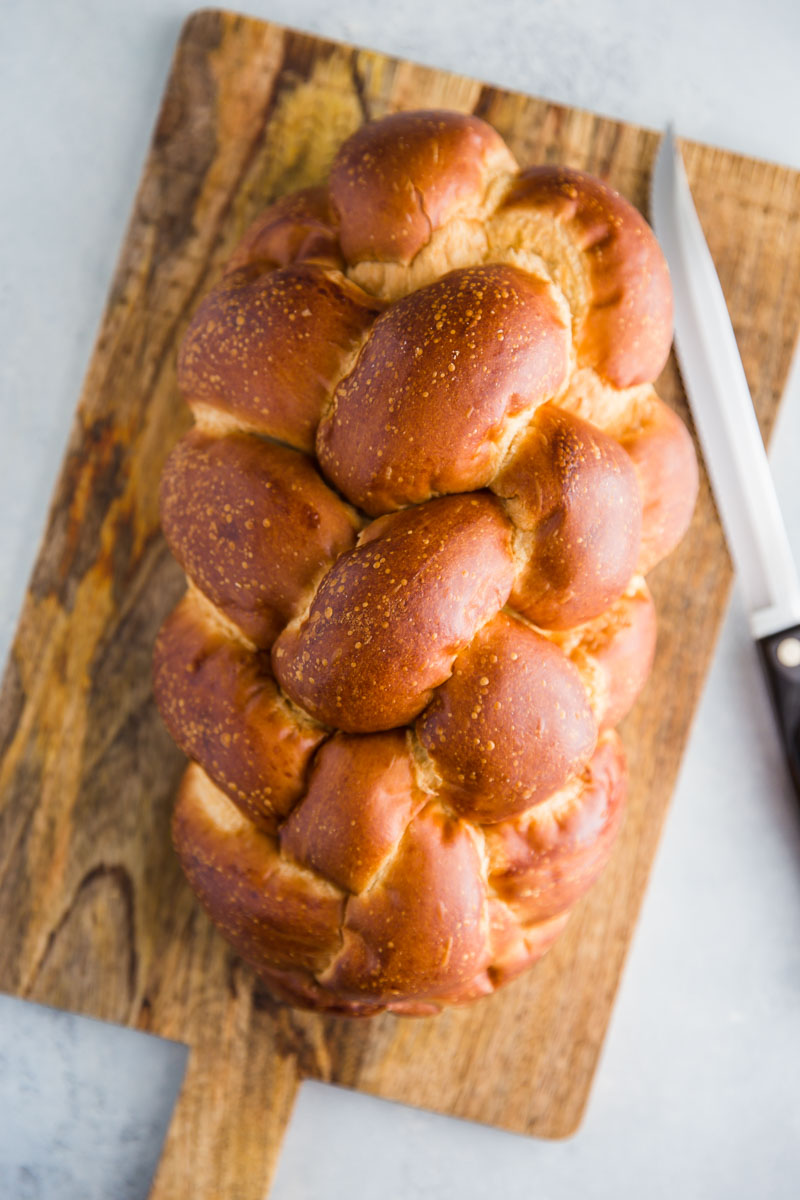 For this recipe, we're going to cut the bread a bit thicker than usual so that we have extra room for STUFFING.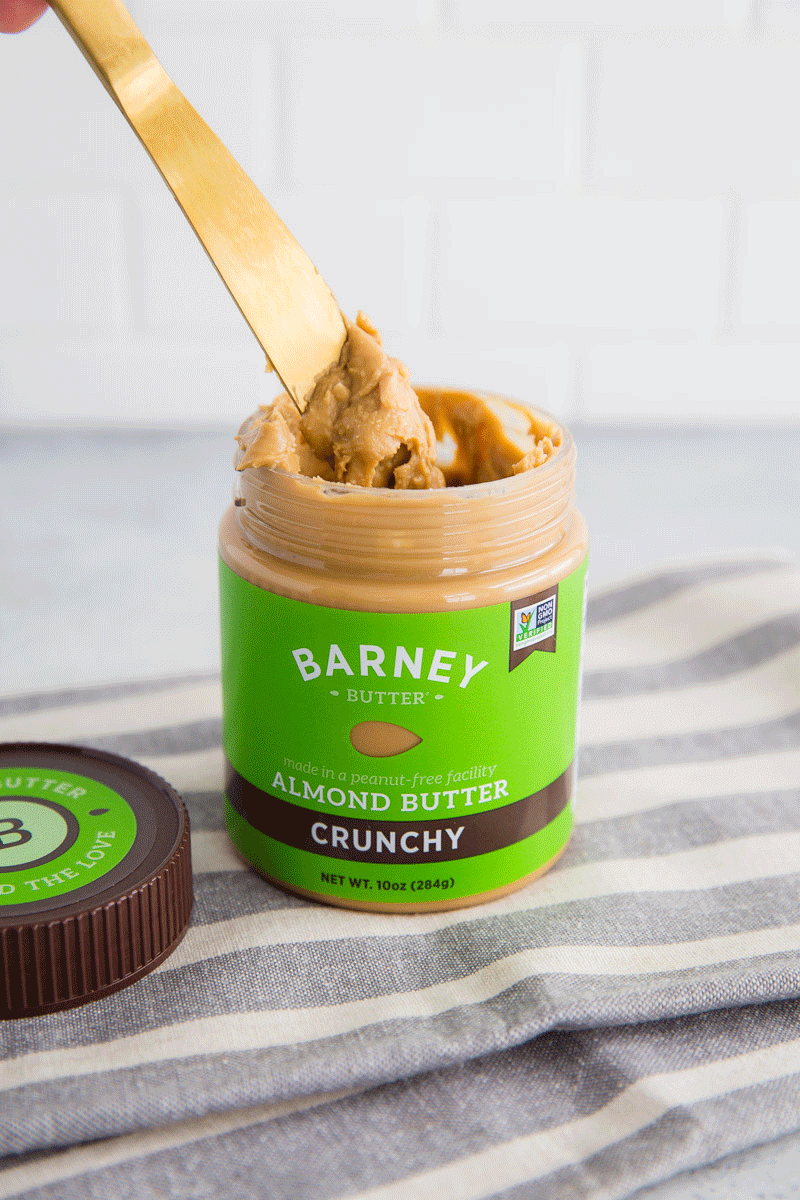 Cut a slit down the middle of the bottom of the bread so that there's a nice pocket where the almond butter will go. I feel like that could be confusing so here's a picture:
Once the bread has been stuffed, you proceed as usual.
Dip each slice in your egg, milk, vanilla, and cinnamon blend. Then cook it in a skillet for a few minutes on each side.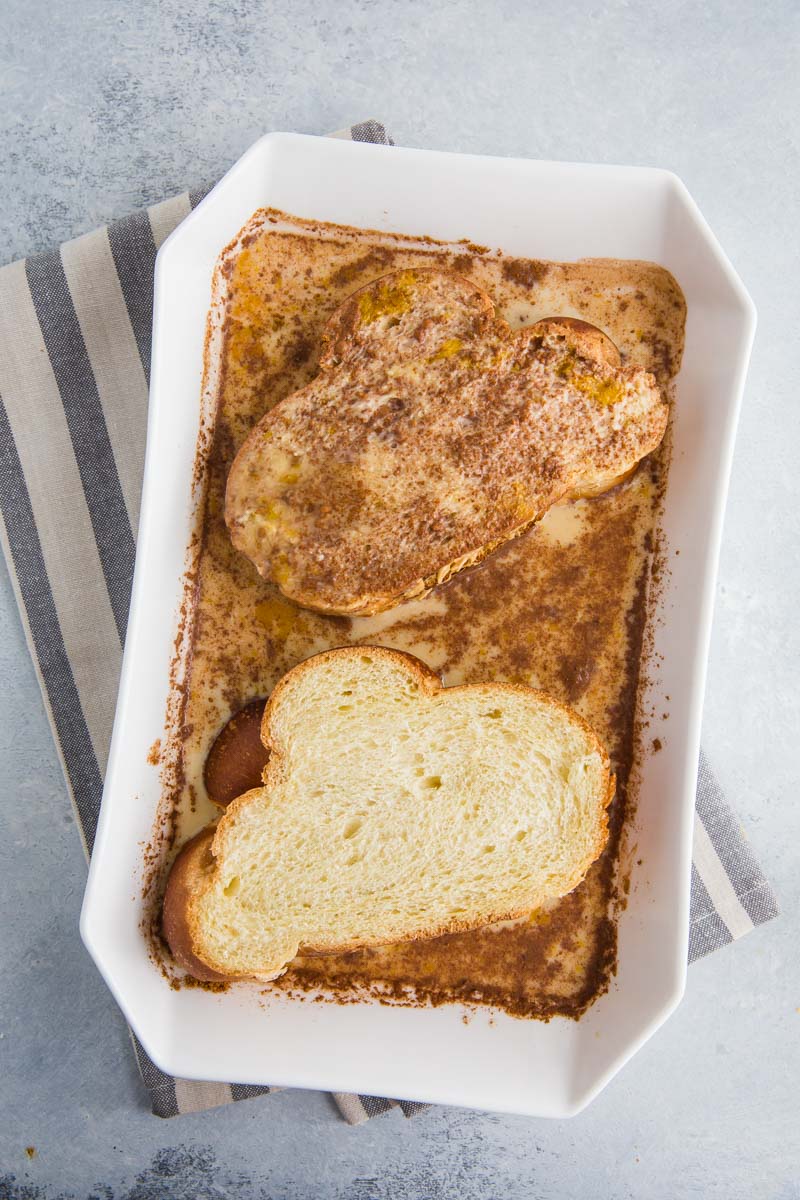 For one small extra step, stuffed French toast is pretty bad ass! You should def try it! You know what else would be worth a try!? Throwing a few chocolate chips in there with the almond butter…you can thank me later.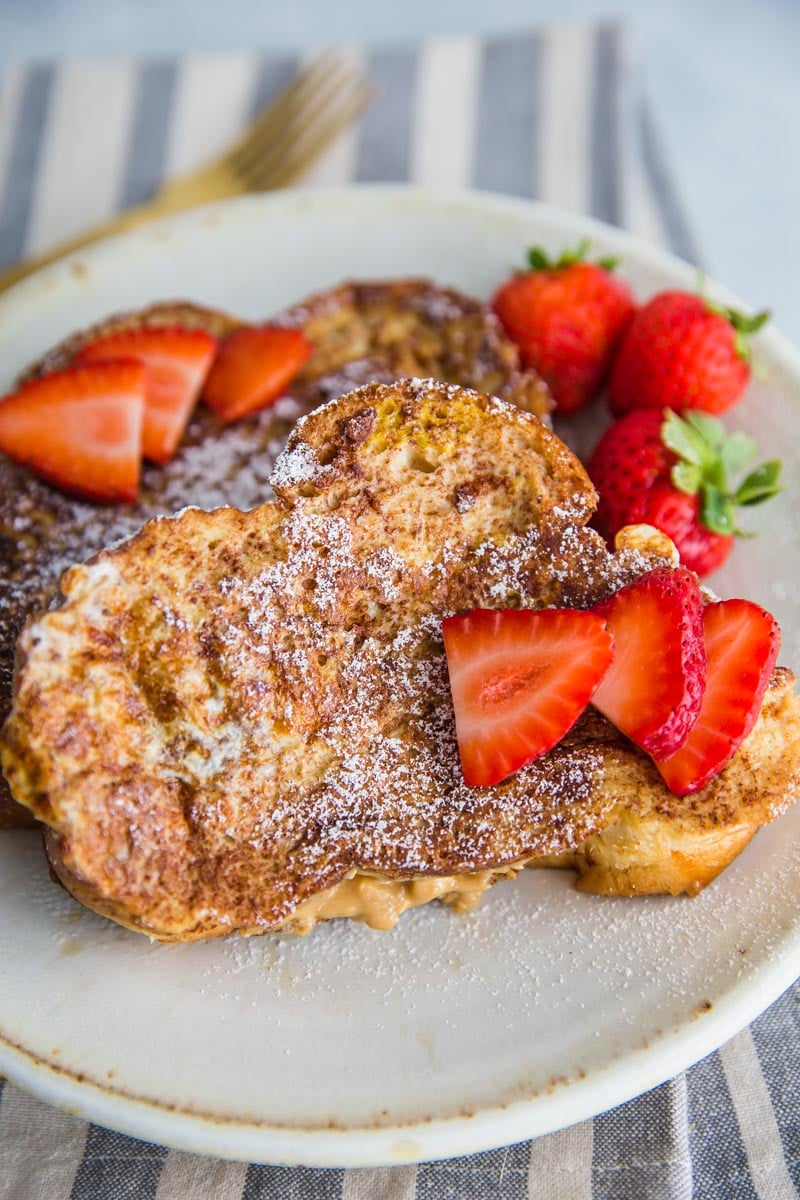 Print
Almond Butter Stuffed French Toast
---
Author:

Total Time:

20 minutes

Yield:

3

-

4

servings

1

x
4 large eggs

1 ¼ cups of milk (almond milk works great if you want your recipe dairy free)

1 ¼ teaspoons of ground cinnamon

1/4 teaspoon of ground nutmeg

1 teaspoon of vanilla extract

pinch of salt

6 slices of bread cut into 1 inch thick pieces (I used a full loaf of challah)

4 tablespoons of Barney Butter Almond Butter Bare Crunchy

cooking spray

optional for topping: syrup, powdered sugar, fruit
---
Instructions
In a large shallow dish, whisk together the eggs and milk. Add in the cinnamon, nutmeg, vanilla extract, and salt. Whisk until fully combined.

Take each piece of bread and cut a large slit in the bottom edge about ⅔ across the slice so that there is a pocket in the center to stuff the almond butter inside.

Using a butter knife, stuff each slice of bread with about ½ heaping tablespoon of almond butter. Gently spread the almond butter around the inside of the bread.

Over medium heat, spray a large skillet with cooking spray.

Place the slices of bread in the egg mixture and let soak on each side for a good few seconds.

Cook the bread in the skillet for 3-4 minutes on each side or until a nice golden brown.

Once done, top with syrup, fruit (if desired), and a dusting of powdered sugar.
Prep Time:

10

Cook Time:

10
This post may contain affiliate links. Please read my disclosure policy.