BBQ Skillet Nachos
This post may contain affiliate links. Please read my disclosure policy.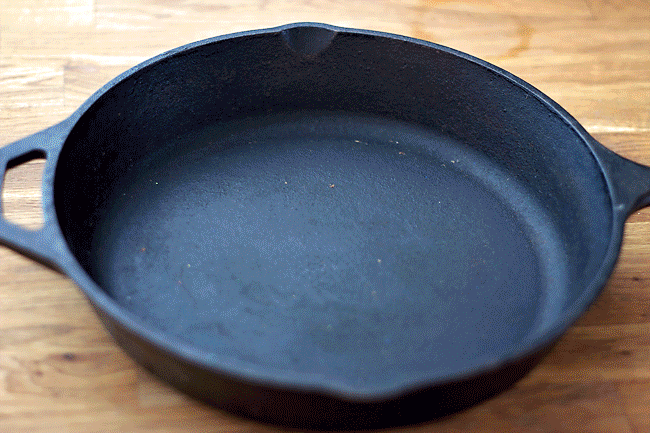 Well hello! Here I am. And I brought a treat. But it's nachos, so lay off (get it? Nachos, not yours. ok, I'll stop).
This past weekend my wonderful mother threw me a big fiesta in honor of me completing my masters degree. It was really just a good excuse to have friends and family over and put large glasses of blue colored margaritas in their hands. It was a lovely affair!
And there was LOTS of food!! We got Chipotle catered which alone would have been enough. But naturally, my mom also got 4 dozen cupcakes, lots of candy, fresh salsa and chips from the local Mexican restaurant down the street, and so much more. OH, and every person was demanded to take home a goodie bag which included a can of strawberry margarita and candy.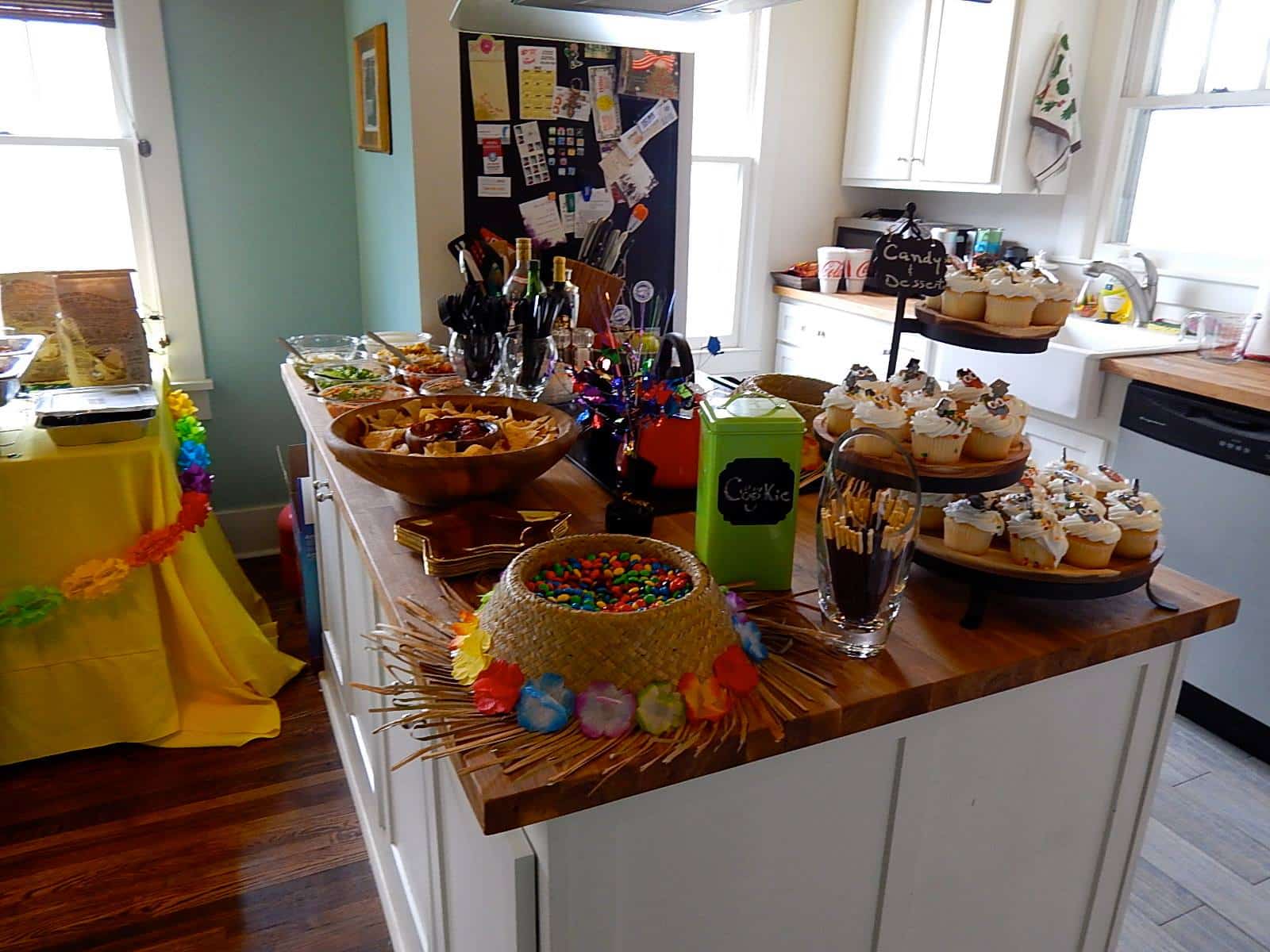 My point behind all of this– I ended up with some leftovers. In fact, I ended up with 3 large bags of tortilla chips, a giant bag of mini bell peppers my mom was using as decorations, and a large bag of hard taco shells, among other things. I can't complain because Chiptole has some REALLY good tortilla chips. My first thought: I'm gonna eat nachos for a whole week!! :)
And just as planned, I've had nachos every day since Saturday. And every single day they have had nothing in common but chips and cheese. And for today, I give you the BBQ Skillet Nachos: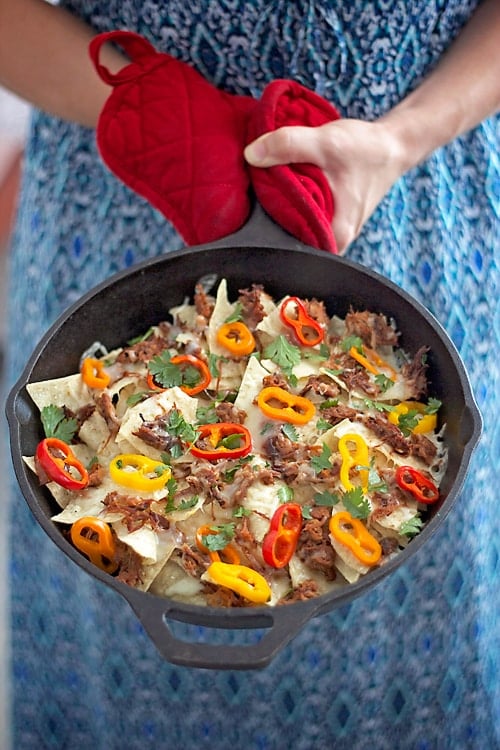 I usually make my own tortilla chips for a recipe like this but I usually don't have giant bags of Chipotle chips lying around.
And one of my favorite parts about this recipe is that it's so simple yet SO good.
Ingredients:
2 pounds pork butt, quartered
Tortilla chips
1/2 cup Water
Garlic salt
5 cloves garlic
1 medium red onion, divided in half
1 cup Barbecue sauce, divided in half
1 cup cheese (I used mozarella left over from Chipotle)
Fresh Cilantro
Mini bell peppers, cut into circles or diced
Directions:
1) Put the pork in your crockpot and season both sides with the garlic salt. Add in half of your red onion, the water, and the garlic. Cook on low for 8-9 hours or high for 4-5 hours.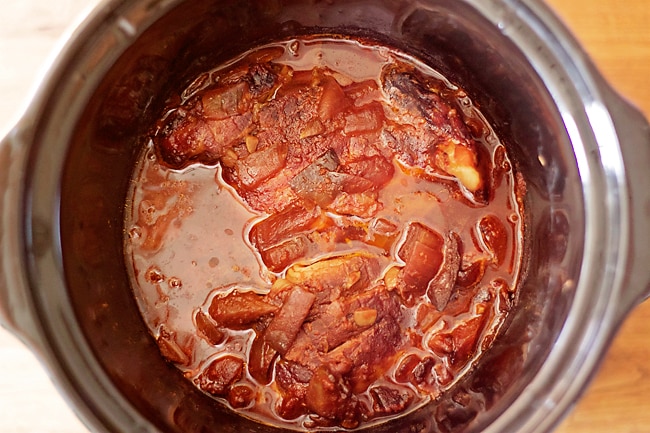 2) Once the pork is cooked, shred, mix in remaining bbq sauce, and set aside.
3) Preheat oven to 375 degrees and prepare nachos by filling a skillet or large baking dish with a thin layer of tortilla chips. Top with desired amount of cheese, pork, remaining raw onion, and bell peppers.
4) Bake for 10 minutes or until cheese is adequately melted and gooey.
5) Sprinkle with fresh cilantro and serve. Somehow these taste better if you eat them right out of the skillet and with some fresh guac!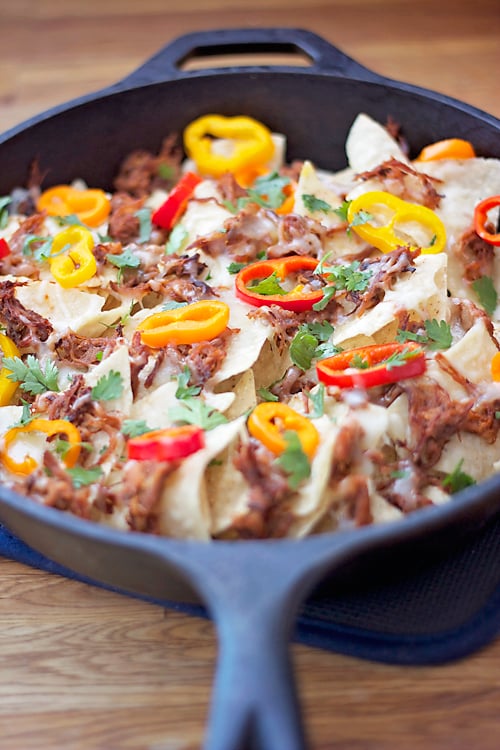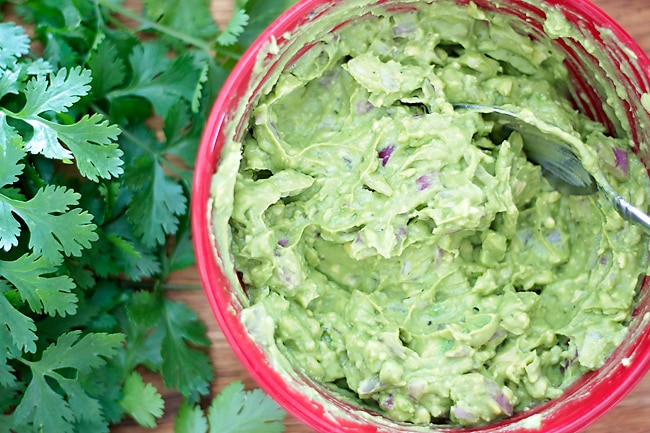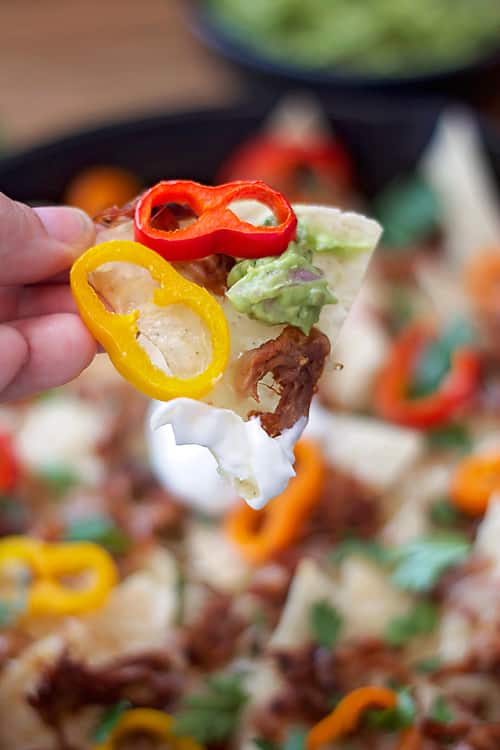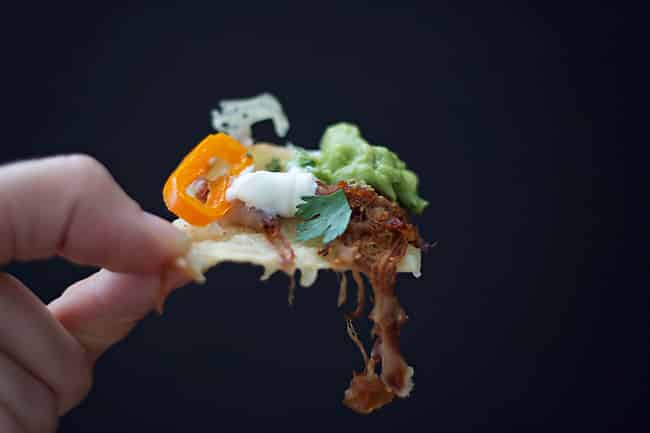 This post may contain affiliate links. Please read my disclosure policy.