Bloggers Give Back- Xmas Edition
This post may contain affiliate links. Please read my disclosure policy.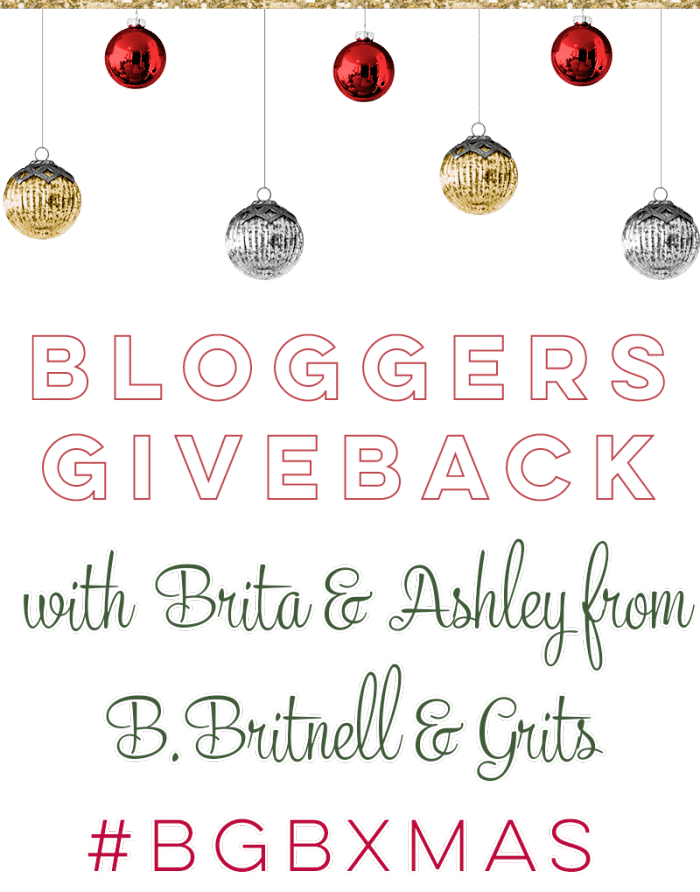 I have a very special announcement today that I am SUPER excited about!!!
I mentioned in my Thanksgiving post that I wanted to learn to be more thankful and I want to give more of both my time and my resources to causes that matter to me. I've been thinking about this A LOT lately.
If I'm being perfectly honest, there was something about the Paris attacks combined with our nations reaction to it and the refugee situation that really shook me more than usual. I've worked in politics for over 10 years now. I got my first internship in a congressional office when I was 17 and not a year has gone by since then that I haven't been interning or working full time in a political office of some kind. Point being: I'm not blind to the things that happen around the world. Although, at many times I wish that I was. But, again, something about the way in which I saw our Nation, and many people that I trust and admire, react to the Paris attacks……made me very sad.
What does that have anything to do with Christmas?? Nothing really except that it placed on my heart the need to give and to share what I have. Much of what I have is due to the fact that my parents were fortunate enough to be able to take good care of me. My mother always made sure that we had the absolute best Christmases ever which I guess is what every parent wants; to see the excitement in their children's eyes as they open the presents that they so wishfully asked Santa for.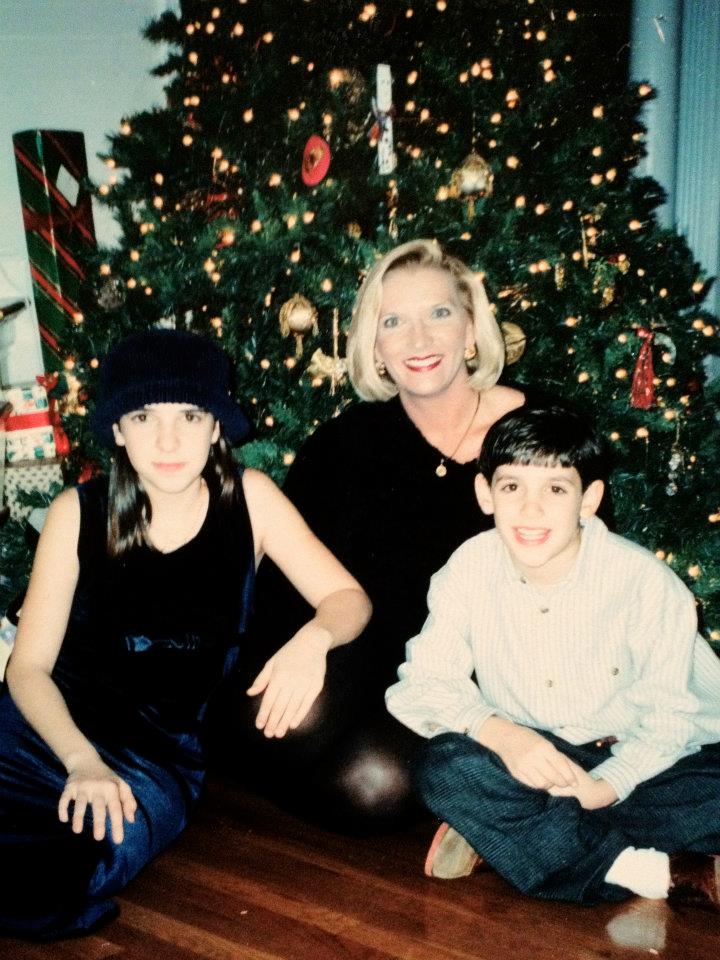 (haha. Cool hat, Brita.)
SO, ALL OF THAT TO SAY: I've teamed up with the wonderful Ashley from The Grits Blog to bring you a new series that we hope to run quarterly called Bloggers Give Back. Each quarter of the year we will pick a new cause to donate to. We plan to each donate a chunk of money but thought that we would open the opportunity up to other bloggers/ people who would be interested in donating and helping out.
For this quarter we're doing a CHRISTMAS EDITION! We requested to adopt a family here in Nashville through Safe Haven Family Shelter. The money that we raise and donate will go towards providing a wonderful Christmas for this family between buying the children lots of toys, some clothes, as well as stocking up their pantry. No matter how much (or how little) money we raise, Ashley and I are dedicated to making sure that this family is well taken care of for the holidays.
We are each putting in $75 to start and will donate $1 for each Instagram post sharing the "Bloggers Give Back" image above (up to a total of 50 Instagram posts) and following these guidelines:
(1) use this hashtag #bgbxmas
(2) tag Ashley (@ashleywthegritsblog) and Brita (@b.britnell)
(3) link to one of our posts so that we can spread the word about this and raise more money for the family.
Overall, our goal is to raise $500 for food and clothing as well as toys for the kids. Anything raised above and beyond $500 will go towards another family in need or will be donated to Safe Haven.
You can read more about our Bloggers Give Back campaign and DONATE HERE.
Thank you to those who are always so supportive of me and everything that I do. I wouldn't be able to be hosting this without you and your constant encouragement. I appreciate it more than you will ever know.
This post may contain affiliate links. Please read my disclosure policy.