Blue Cheese Turkey Burger Sliders
This post may contain affiliate links. Please read my disclosure policy.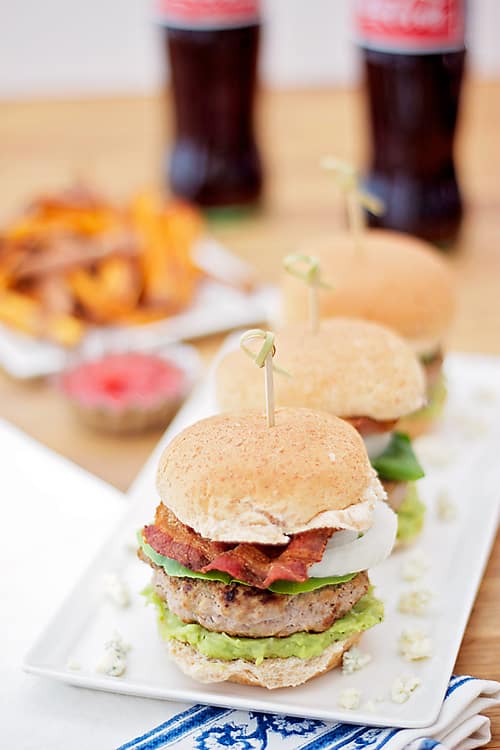 There's a fancy restaurant by my work that a couple times a year sends out coupons for half off burgers. Even at half off they're still a pretty penny but SO WORTH IT. Well, at least one of the burgers is worth it. In all the times that I've gone to said restaurant, I've only ever tried one of ~7 burgers on the menu. What can I say? I know what I like.
And there's a reason that I'm hooked on just this one burger and it involves cheese. Cheese is truly one of the main loves of my life. I digress. So, this fancy burger has blue cheese on it and I've been dreaming of making my own blue cheese burger for years. YEARS!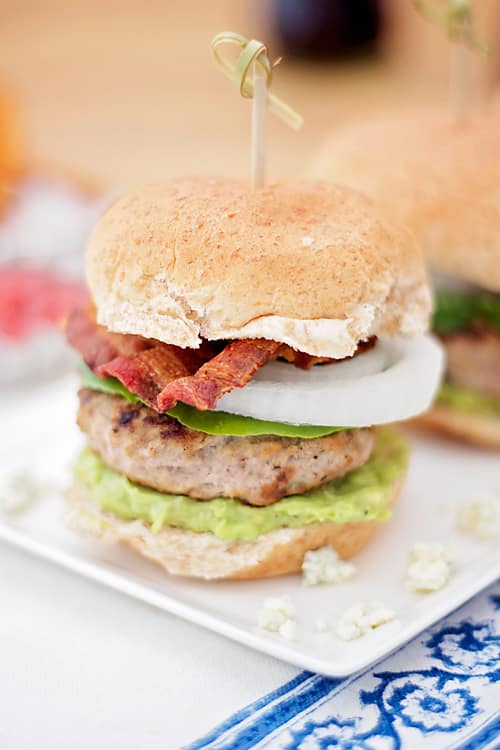 This past weekend. It finally happened. And it was even better than I could have imagined. (Is that too much excitement and emotion over a burger?).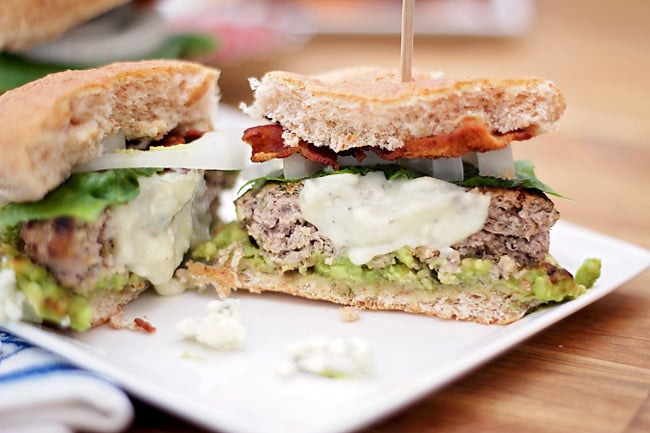 I had sincere dreams of this being a juicy lucy style turkey burger with blue cheese oozing from the middle like above. But truth is, I faked that (melted a little cheese and drizzled it over the side) and I just want to be honest. I formed this burger in a true juicy lucy style but it just wasn't meant to be. The cheese basically melted and just mixed in with the burger.
Nonetheless, this burger was DELICIOUS! The kind of delicious where your stomach is telling you to stop but you just can't because it's SO good. That kind. I knew it needed to be shared regardless of what it looks like.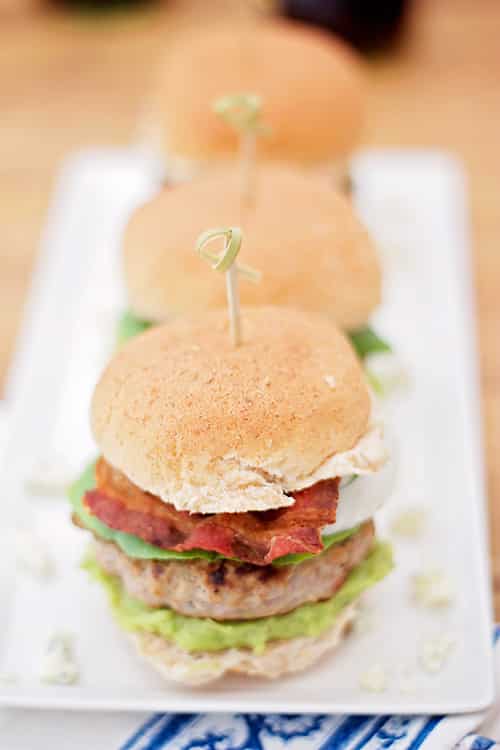 These burgers start with a pound of turkey (or beef, you choose) some greek yogurt, lemon zest, thyme, and a few extras.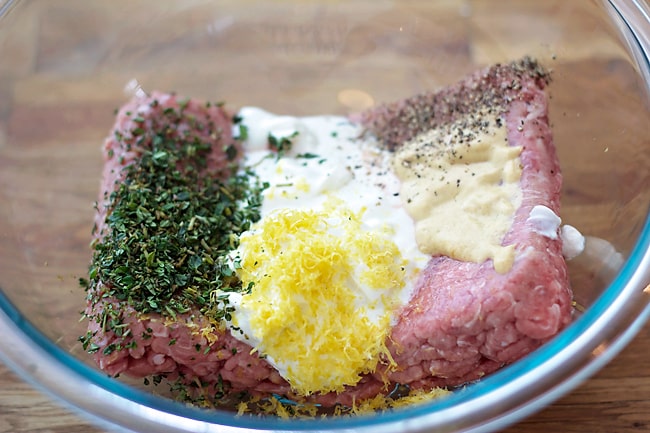 Once mixed, thin patties are formed and topped with cheese. One bite of cheese for me, one crumble of cheese for the burger.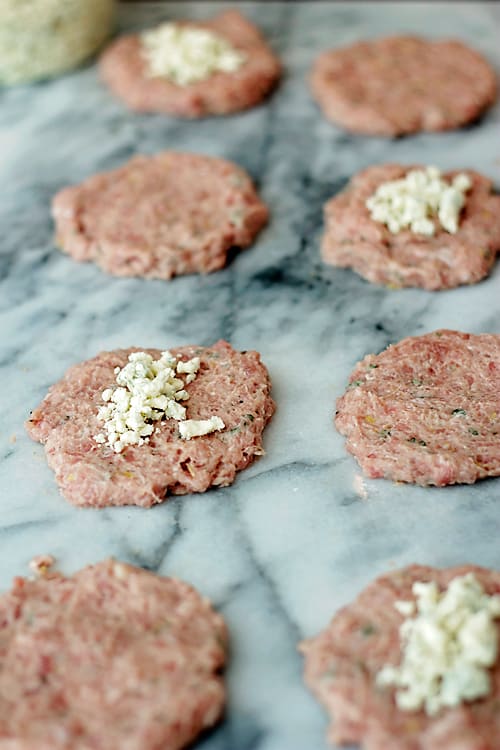 Another thin patty is added to the top and pressed on the sides to seal.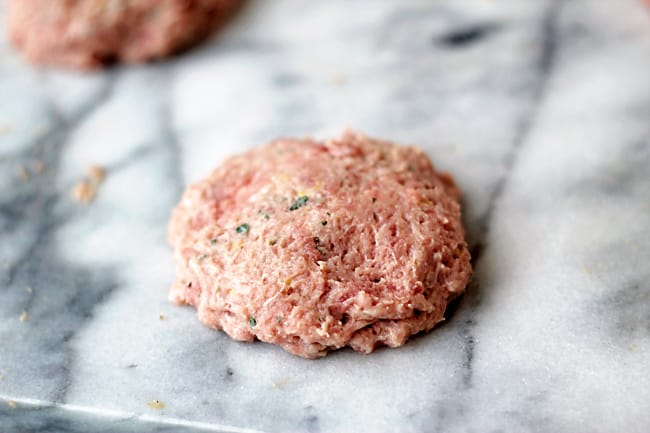 And then cooked in a large skillet over medium. The juice you see is partially the melted cheese. A burger cooked in cheese is just as good. Trust me on this!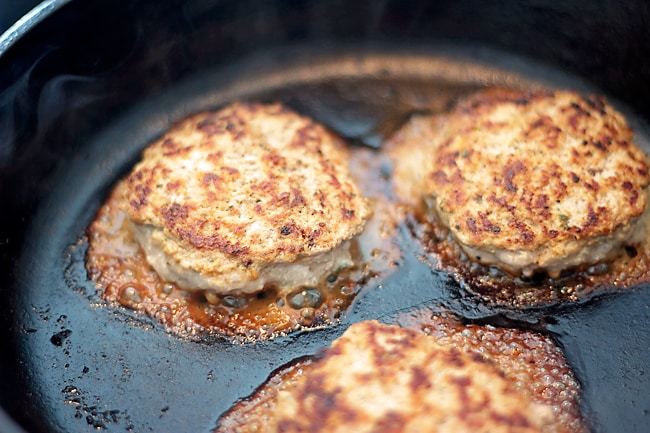 Then the patties, which are delicious on their own, are added to a wheat bun, topped with simple guac, onion, bacon, and lettuce (ya know, to balance out the cheese and bacon).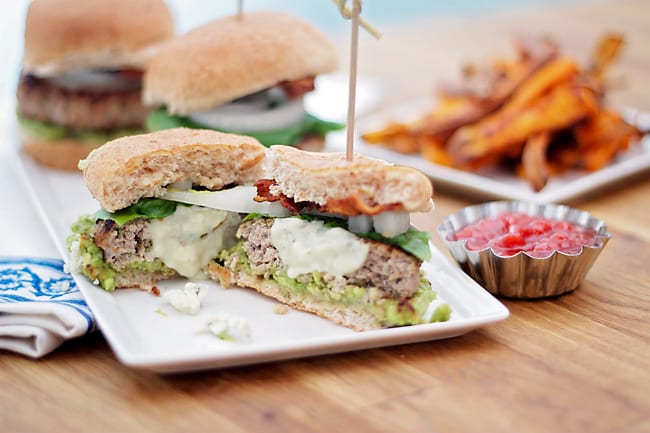 There are SO many flavors in this burger and I love it! Simply the patty without the guac or bacon would be great but, you know me, I go all out when it comes to food.
Blue Cheese Turkey Burger Sliders:
Ingredients for patties:
1 pound ground turkey
3 tablespoons greek yogurt
zest of 1/2 lemon
1 1/2 tsp dijon mustard
1 heaping tablespoon of thyme
Dash of salt and pepper
3 ounces of blue cheese
cooking spray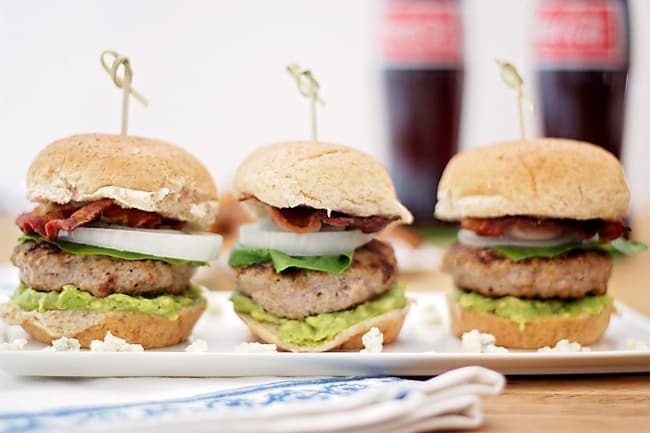 Directions:
1) Combine turkey, yogurt, lemon zest, mustard, thyme, salt, and pepper in a bowl and mix well.
2) Form small, thin patties with the turkey mixture making sure to end up with an even number.
3) Place ~1/2 tablespoon of blue cheese in the center of HALF of your patties and then cover those patties with the remaining turkey patties.
4) Spray a large skillet with cooking spray and cook burger over medium low heat for about 4 minutes on each side.
5) To make the burgers I made, place the burgers on a wheat bun with a spread of simple guacamole, a slice of bacon, and some onion.
ENJOY!! Seriously, this is the best thing I've made in a while. I want more.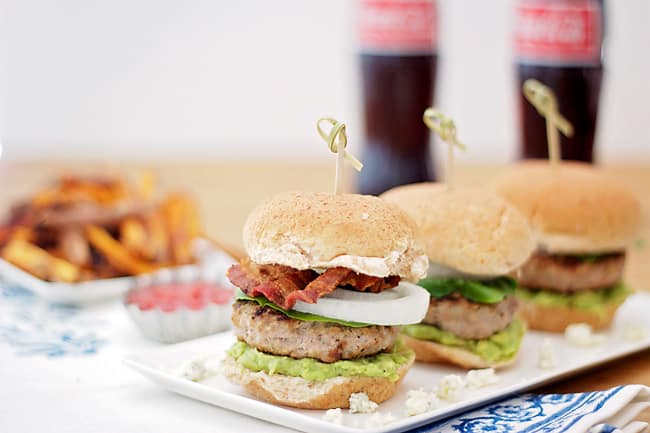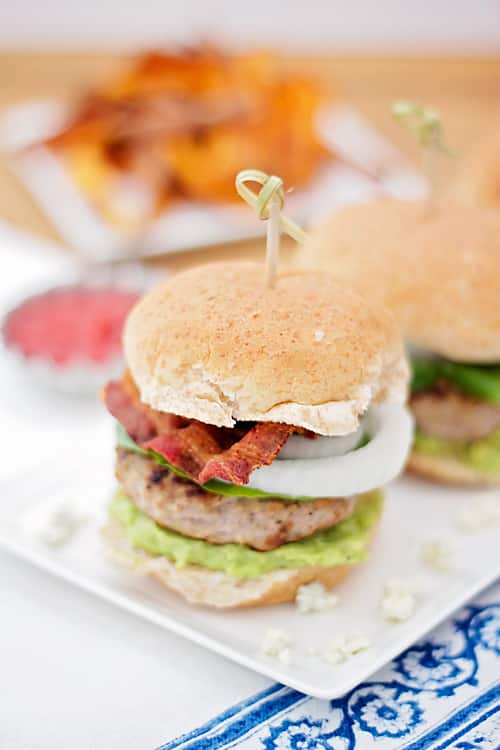 This post may contain affiliate links. Please read my disclosure policy.