Cucumber Apple Juice + Scenes from my Kitchen
This post may contain affiliate links. Please read my disclosure policy.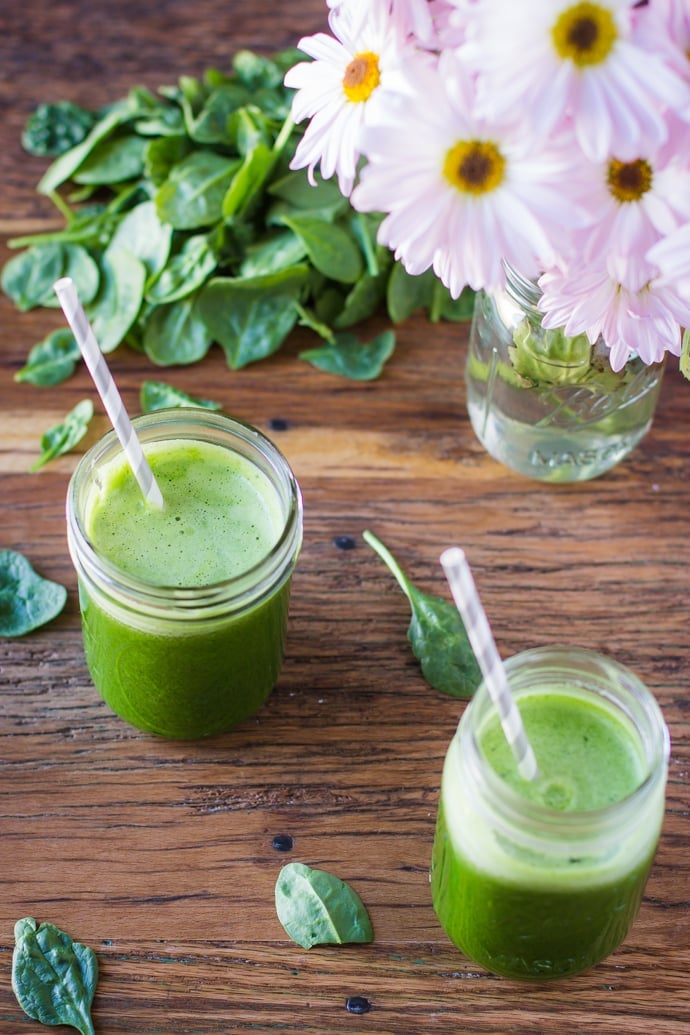 My house was kind of an impulse buy. By that I mean that I decided one day that I was sick of renting and that I wanted to buy a house….less than a month later I had a contract on my current home. And I only looked at 3 other houses before deciding on mine. It was impulsive to say the least and I'm thankful everyday that I didn't get some dud of a house that fell apart 2 months after I moved in.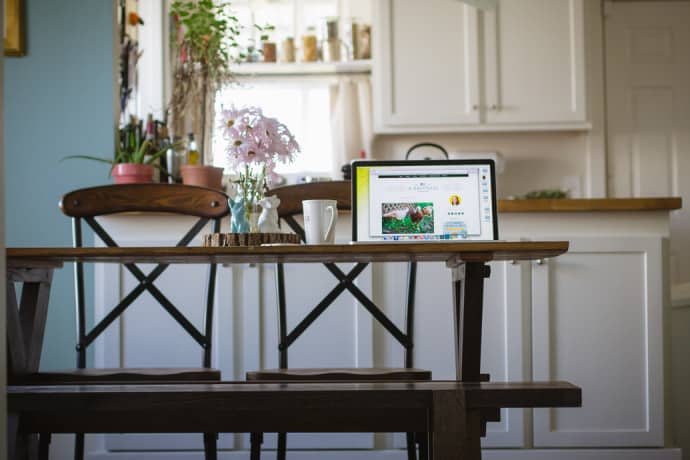 The first year that I lived here was definitely a honeymoon phase. It felt good to be able to do whatever I wanted to the house! I painted almost every single wall (half of which I now regret) and put all kinds of holes in the walls hanging up shelves and curtains and weird DIY art.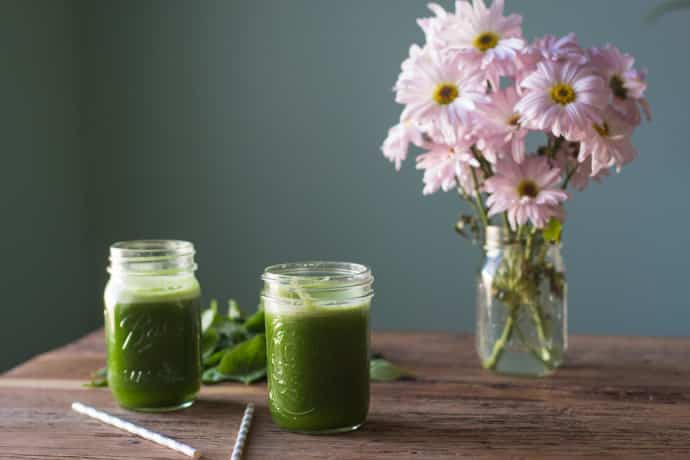 Then at some point along the road I started daydreaming about a bigger house with more property, more bedrooms, a nicer kitchen with a gas stove top. My yard seemed to get so small as I thought of the extensive garden I wished that I could have, the chickens I had to have, and the goats that I wanted (do I really want goats? That seems like a lot of trouble). And while children are not in the near future for me and Stephen (sorry mom), I started thinking about all the things we needed in a house before a baby could come. gah, why do we stress ourselves in these unnecessary ways!!?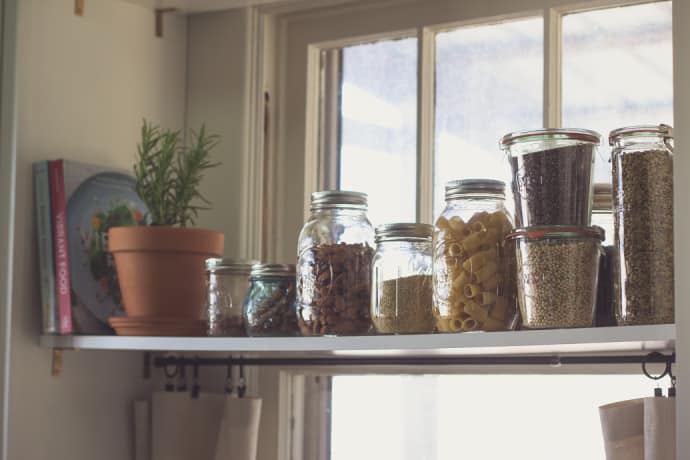 ALL of this is to say that I've learned to let all of that go recently and instead be overjoyed with what I have now. While it's not a huge house and I still don't have the gas stove that I so desperately want, I LOVE the heck out of my little house and I realize how lucky that I am to have it. I have also rid myself of the idea that I have to get a bigger/ better house before we can think about having a baby. After all, the dogs have their own room so I think the hypothetical baby could probably bunk with them. :)
SO, my goal this year is to continue doing little things around the house to make it feel like more of a home (we're going for all the cheesy sentiments today!). Like my new kitchen table.
This is one of the only pieces of nice furniture that I own and I love the heck out of it! The table and the bench were custom made for me by a friend who has a small furniture company. He makes some really awesome custom furniture and I knew that is what I wanted. The table and the bench are 100% wood and have no metal or hardware on them at all. The wood for the top of the table came from an old barn in east Tennessee which I happen to think is pretty cool.
I've spent a lot of time sitting at this table lately and it's been a constant reminder of how much I love my little home. It's nice thinking about my hypothetical children sitting at this table eating breakfast and doing homework and feeding the dogs their veggies when I'm not looking. I plan to keep this table forever (and I love knowing that it will hold up that long with how well it was made).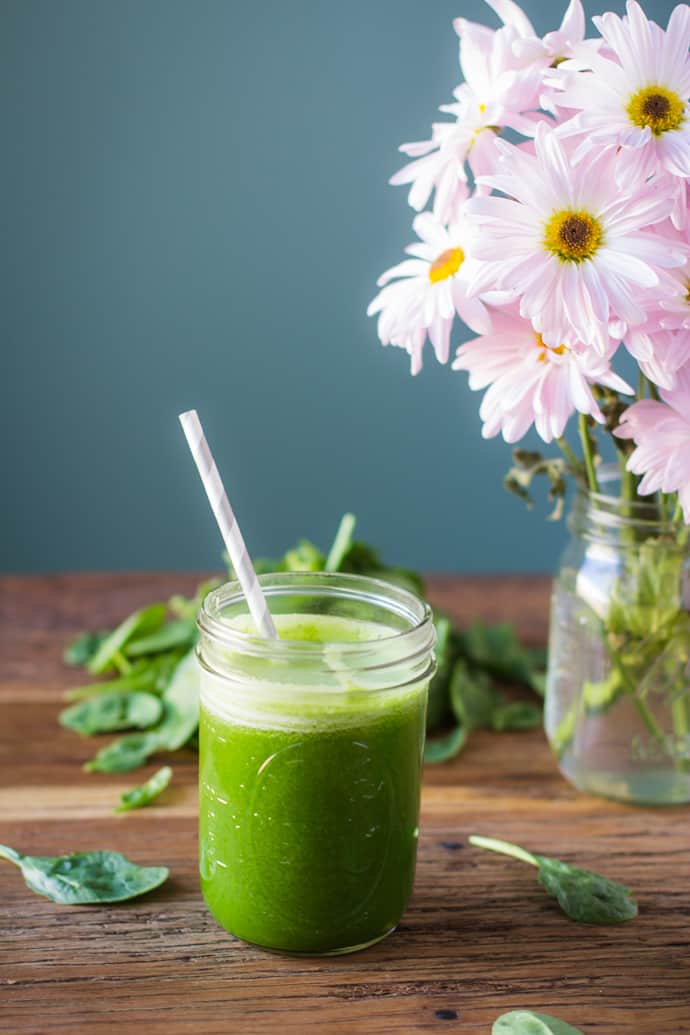 Whew! I haven't had a good ramble in a while. Let's talk about the juice now: this yummy green juice is a copycat recipe of sorts. There are several juice bars here in Nashville but my favorite is Juice Nashville. And my favorite juice at my favorite juice bar is a juice that they call "Zing". Zing consists of 4 simple ingredients: cucumber, green apple, spinach, and parsley. It's light and refreshing and of course, I knew I needed to try and recreate it at home.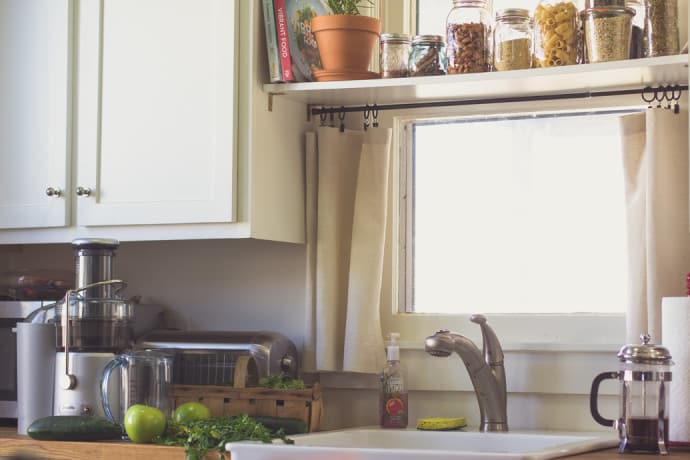 Of course, I don't actually know their recipe or ratios so I had to do some serious testing. Truth be told: I couldn't seem to get the taste quite the same. But, I still managed to get a very lovely green juice that I'm calling the Cucumber Apple Juice since those are the flavors that really prevail in this drink.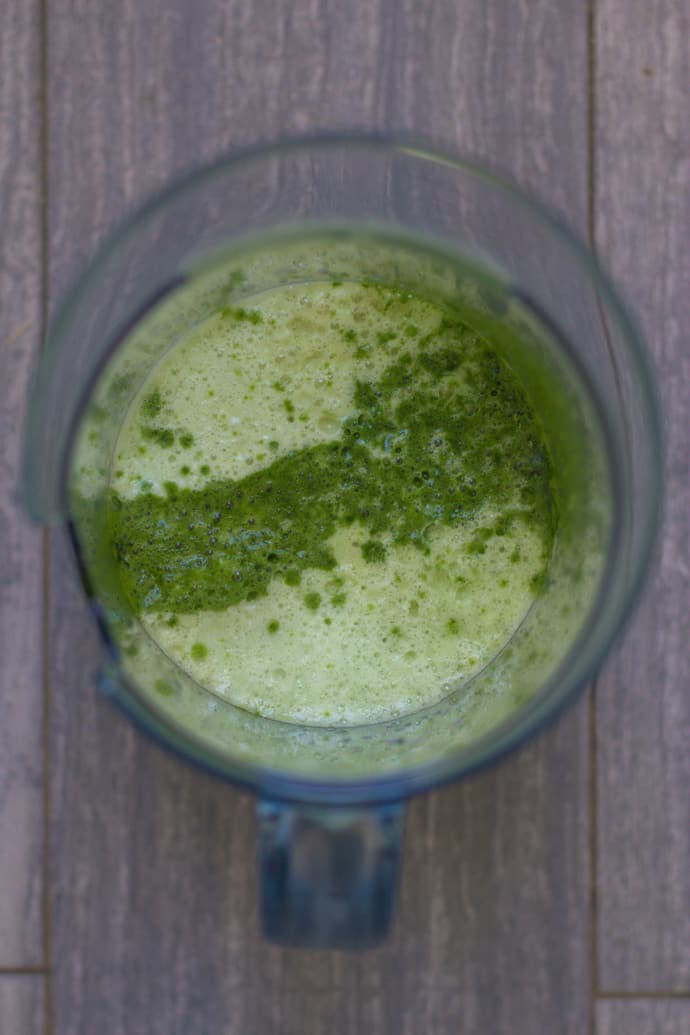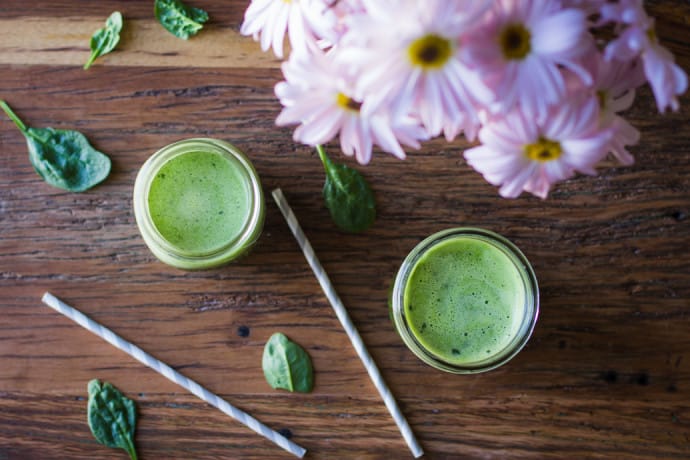 Print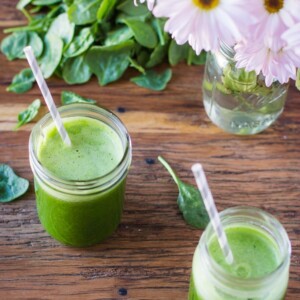 Cucumber Apple Juice + Scenes from my Kitchen
---
Total Time:

6 minutes

Yield:

2

1

x
2

small green apples

2

packed cups of spinach

2

cucumbers

1

bunch of parsley
---
Instructions
Juice the Parsley and spinach first. Once they have gone through once, take the remains and juice them a second time. I find that I get almost double the juice by doing this.
Juice the apples and cucumber.
Stir and ENJOY!!
Prep Time:

1 minute

Cook Time:

5 minutes
This post may contain affiliate links. Please read my disclosure policy.