Home Dried Mango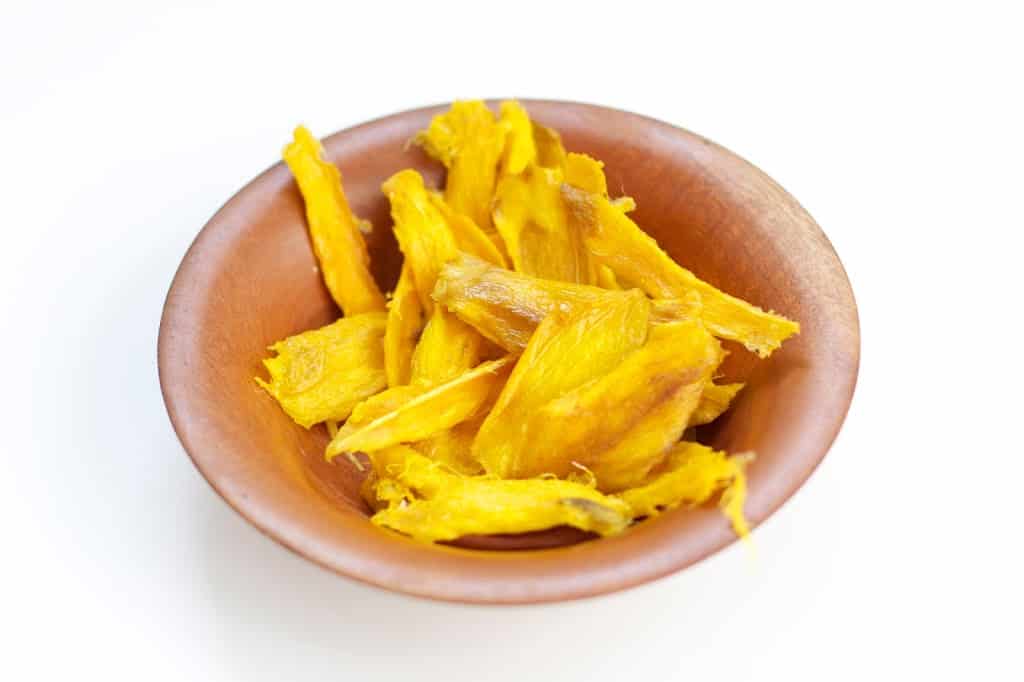 It's proving to be 'just one of those weeks'. Luckily, it's a long weekend and my favorite holiday is approaching. So, there's that. To keep things simple, I've got a quick one for you today.
I've recently discovered that mango is DAMN delicious. How I didn't know this before, I'm not sure. But I love it now and I can't seem to get enough of it. And it's really cheap at the market right now so WIN.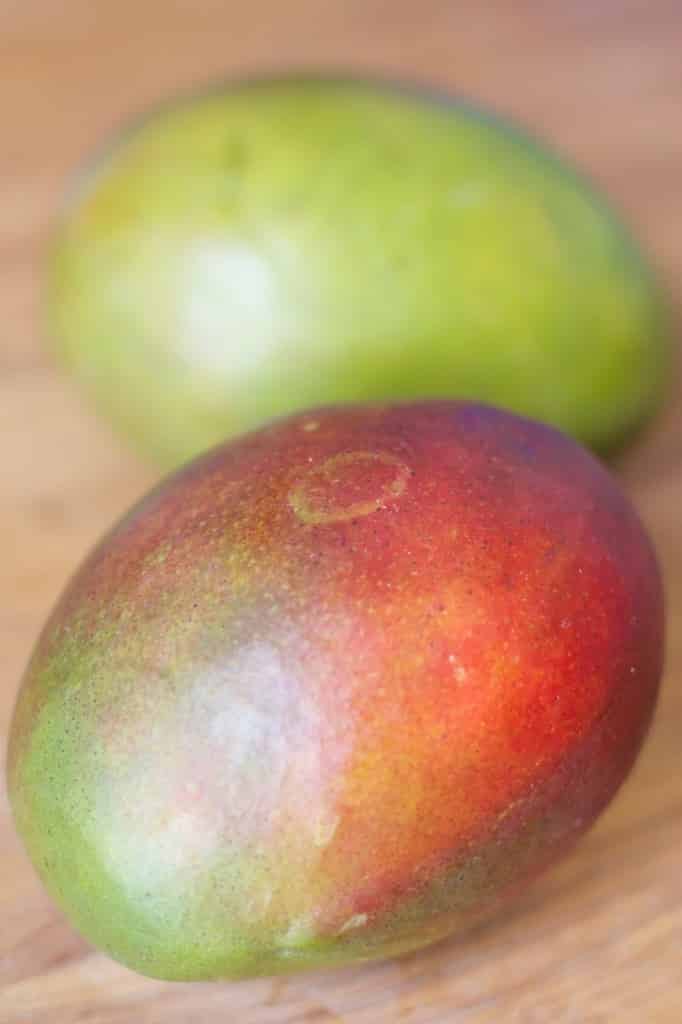 Something else that I have discovered is that dried mango is DAMN expensive. No, I don't particularly want to pay $10 for a small portion of fruit. But not having a dehumidifier at home, I didn't think I could make it myself.
But I found a way! It requires a long stay in the oven but if you do it on a weekend or some time when you'll be around the house then it's easy (and will make your house smell great!).
To make your own dried mango you simply cut up mangoes into thin pieces. Try your best to get them the same size or else they will need to cook for different lengths of time. I cut up four ripe mangoes and spread them out on four lined baking sheets.
With your oven set at the lowest temperature (mine is 170 degrees F), bake the mango for 3-4 hours flipping the pieces about every 30-60 minutes.
You'll know it's done when the pieces have a rubbery/ leathery like feel to them.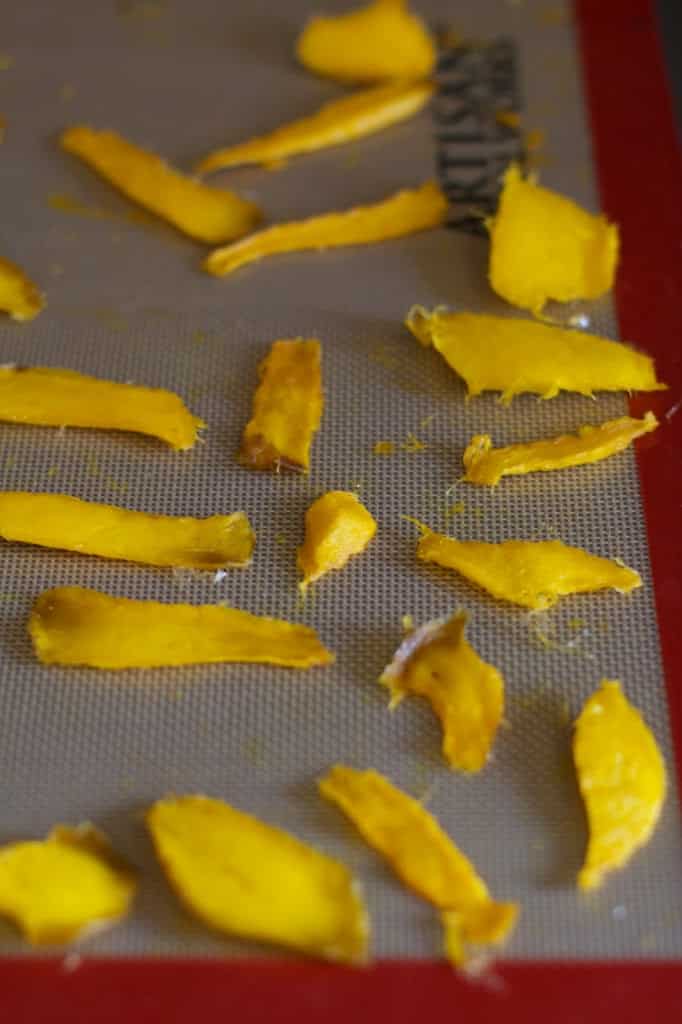 Since I didn't cut mine quite the same size, I ended up baking the larger pieces for an extra hour longer than the small, thinner pieces.
That's pretty much it. Easy, right? I plan to do a ton more before the fruit goes out of season. The only problem I encounter is the desire to eat all of it before I get it in the oven.
Have you ever tried drying fruit?
Home Dried Mango
Ingredients:
4 ripe Mangoes
Directions:
Pre-heat your oven to 170 degrees F (or as low as your oven will go)
1) Slice all of your mango into thin pieces (try and get them all the same size)
2) Place pieces on a baking sheet lined with silicon mats.
3) Flipping pieces ever 30-60 minutes, bake all of the mango at once for 3-4 hours.
4) The mango is done when the pieces have a rubbery/ leathery like feel to them.
ENJOY!
*Anything you don't eat right away, store in an air tight container.