Homemade Enchilada Sauce
This Homemade Enchilada Sauce recipe is VEGAN and super easy to make! Perfect for Enchiladas and other yummy dishes!
Monday morning has hit me like a ton of bricks today. My eyes feel like they have weights on them and I'm just generally moving at a rather slow rate. At least I'm justified in this 3rd cup of coffee that I'm currently consuming.
In exciting news: I got a new camera!! The camera that I have used up until this point has been VERY good to me and I'll be holding on to it because I can't bare to part with it. However, it was a Canon 60D which has a cropped frame censor and I've really been wanting a more professional, full framed camera for a while now. SO, I'm now the proud owner of a Canon 6D. I'm loving it so far and took an extra few pictures over the weekend just to play with it.
ALSO- it's said to be a great camera for video which is something that I really want to get into a bit more. I made THIS video diary of my trip to Cancun last year and I absolutely LOVED putting that together and having that video documentation of our trip. Mostly I want to test out making some recipe videos so hopefully you'll be seeing some of those very soon.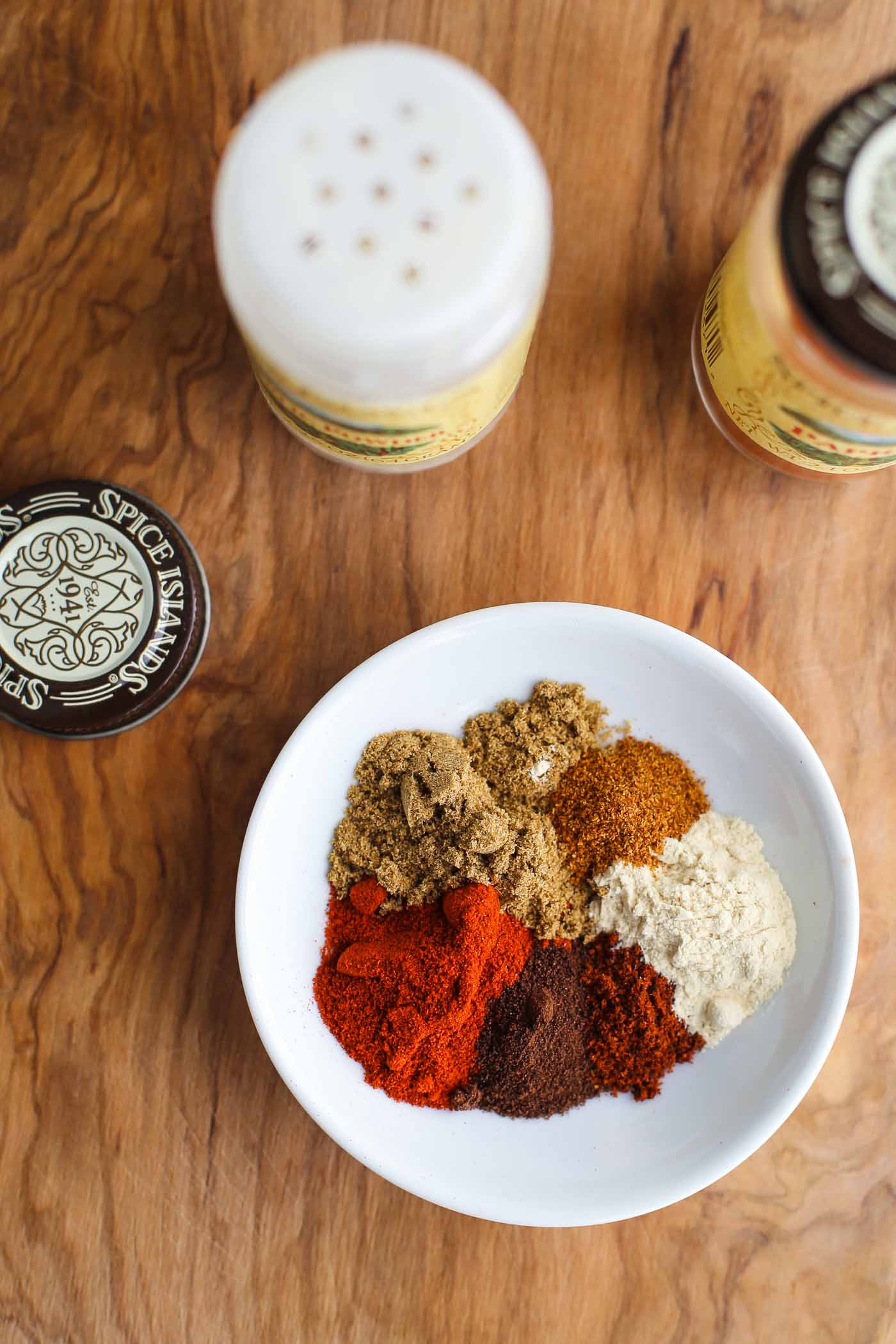 How to Make Homemade Enchilada Sauce
Part of what I love about this enchilada sauce is how EASY it is to make! The whole thing comes together in one small saucepan. First the oil and flour are heated and then the tomato sauce, broth, and spices are added in. The whole thing is simmered for about 15 minutes and then it's DONE.
I got this recipe from an old vegan cookbook that I checked out from the library. It's simple. It's easy. And it's SO good. I like it because it's easy to adjust the heat levels if you want it extra spicy or even extra mild.
I plan to do lots of yummy things with this enchilada sauce on the blog in the coming months so be prepared :)
Exhibit #1:
I'll be back Wednesday with the recipe for those Vegan Veggie Enchiladas!! Until then, I hope you make it through Monday, friends!!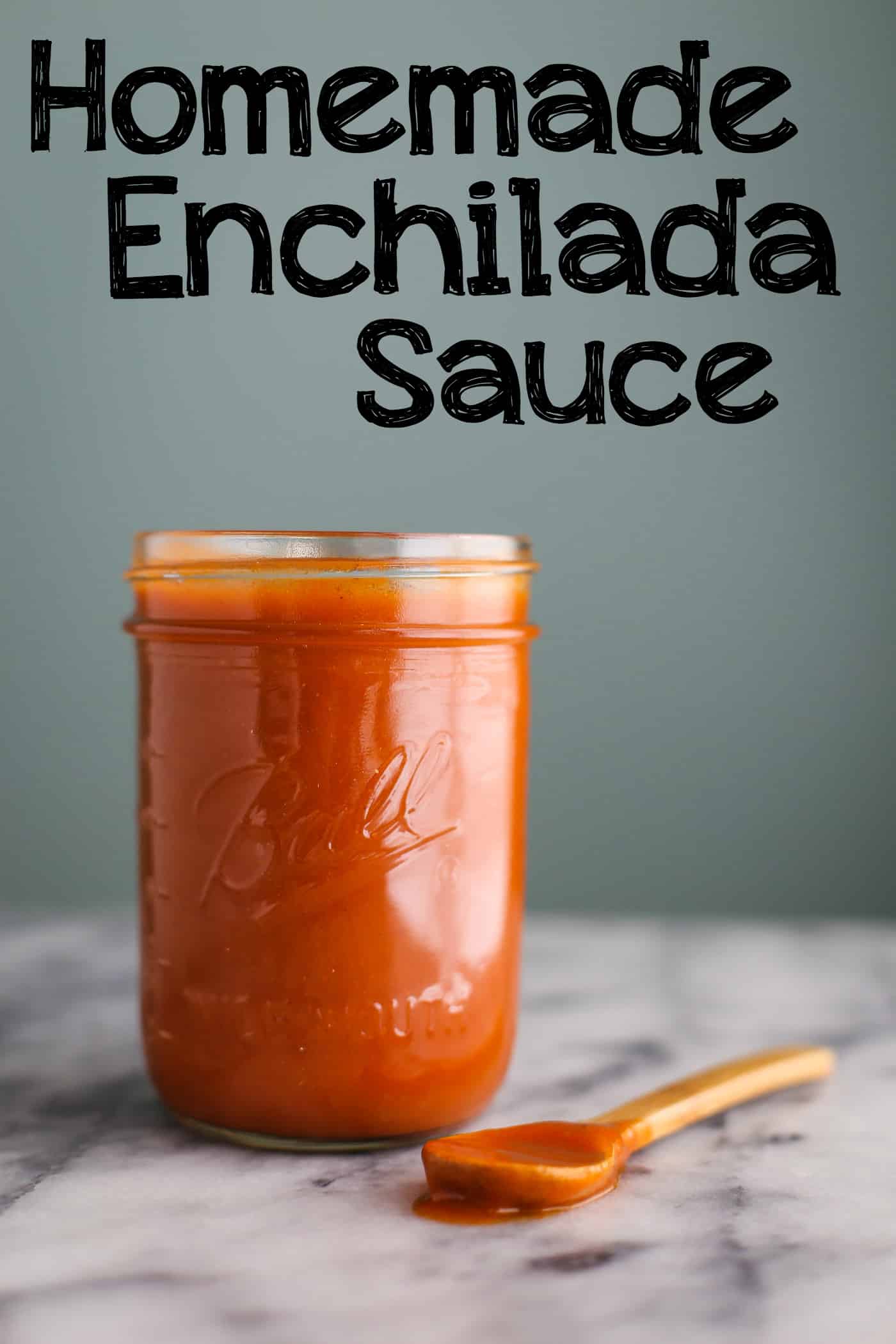 Print
Homemade Enchilada Sauce
---
Author:
Prep Time: 1 minute
Cook Time: 15 minutes
Total Time: 16 minutes
Yield: 2 1x
Scale
Ingredients
1 teaspoon of cumin
1/4 teaspoon of cayenne pepper
1/4 teaspoon of instant espresso powder
1 teaspoon of garlic powder
1 teaspoon of paprika
1/4 teaspoon of chili powder
3 tablespoons of vegetable oil
2 tablespoons of flour
1 1/2 cups of vegetable broth
1 15 oz can of tomato sauce
---
Instructions
In a small bowl, mix together all of the spices (including the espresso powder) and set aside.
In a medium saucepan over medium heat, heat the oil and whisk in the flour. Let cook for just a minute until the flour is completely absorbed and just as it begins to brown.
Add in the tomato sauce, broth, and spices. Stir to combine and bring to a simmer.
Simmer for 15 minutes, stirring frequently.
Once done, remove from heat and either use immediately or store for later.
---