Nacho Fries
This post may contain affiliate links. Please read my disclosure policy.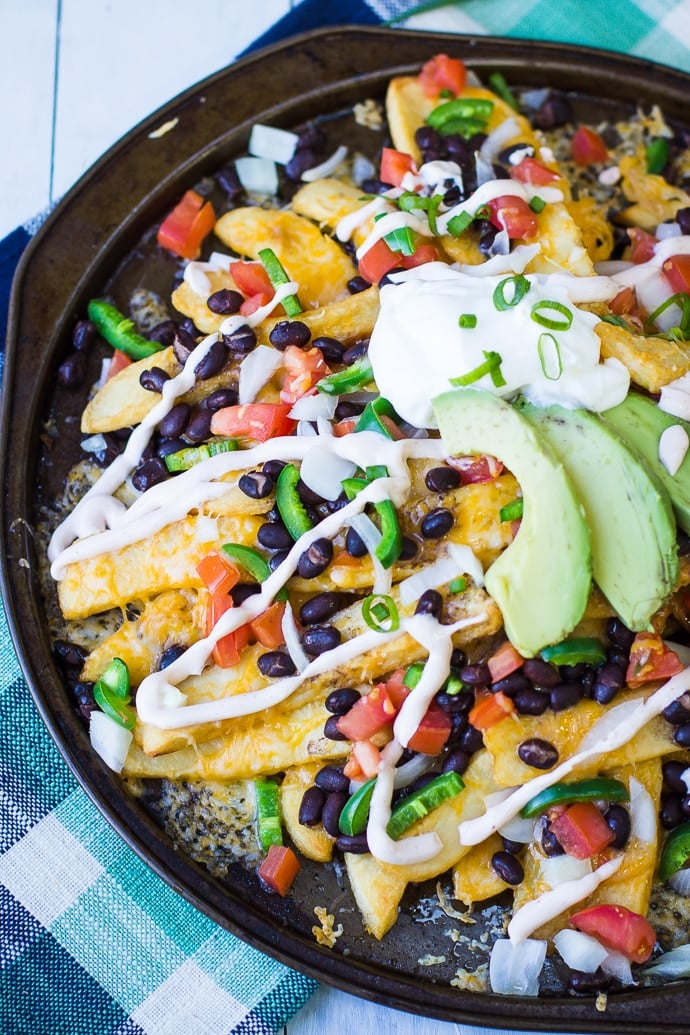 A few weeks ago I worked on an article for Thrillist about the best french fries in Nashville. I quickly learned that by "best" my editor was really looking for the most extravagant fries in Nashville. Challenge accepted.
This ended up being a more difficult challenge than I originally expected, honestly. I found lots of great sweet potato fries and regular fries but had a harder time finding loaded fries.
I had it in my mind that SOMEWHERE in Nashville MUST have nacho fries. I looked through so many menus and did so much searching but alas. No Nashville Nacho Fries. So, since I wasn't able to include them on my list, I decided I would just make some for myself to share with you. Also, nachos are quite possibly my favorite meal EVER.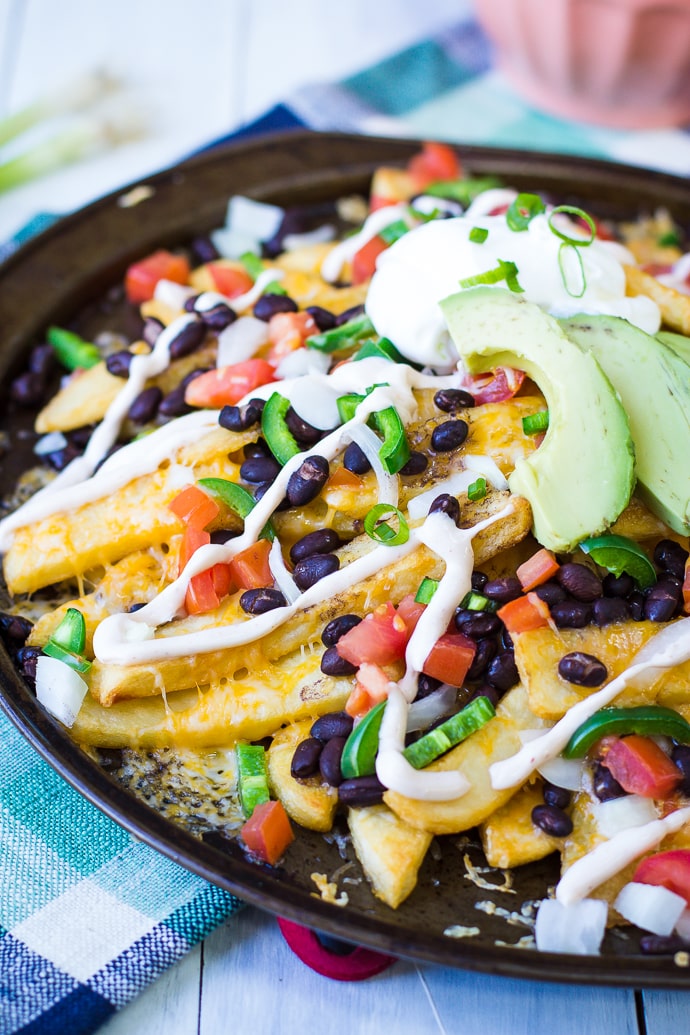 In case you want to know what I came up with as the best fries in Nashville, you can read that list HERE.
I thought long and hard about these Nacho Fries. Like, probably longer than anyone should spend thinking about fries. I debated whether or not to make cheese sauce or just to load the fries with shredded cheese and call it a day. I ended going the shredded cheese route. I also made a super yummy sriracha sour cream that I now want to eat on everything.
Full discloser: these are frozen fries. I originally intended them to be waffle fries but that just didn't happen. My theory is that part of the beauty of nachos is how easy they are. Throw a bunch of things on top of chips (or fries in our case), top it with lots of cheese, and throw it in the oven. Easy.
I've discussed this before but there's a proper method for loading up nachos.
I first baked the fries until they were just done but not totally crispy yet. I stack 1/3 of them on the baking sheet and top them with cheese and some of the other toppings.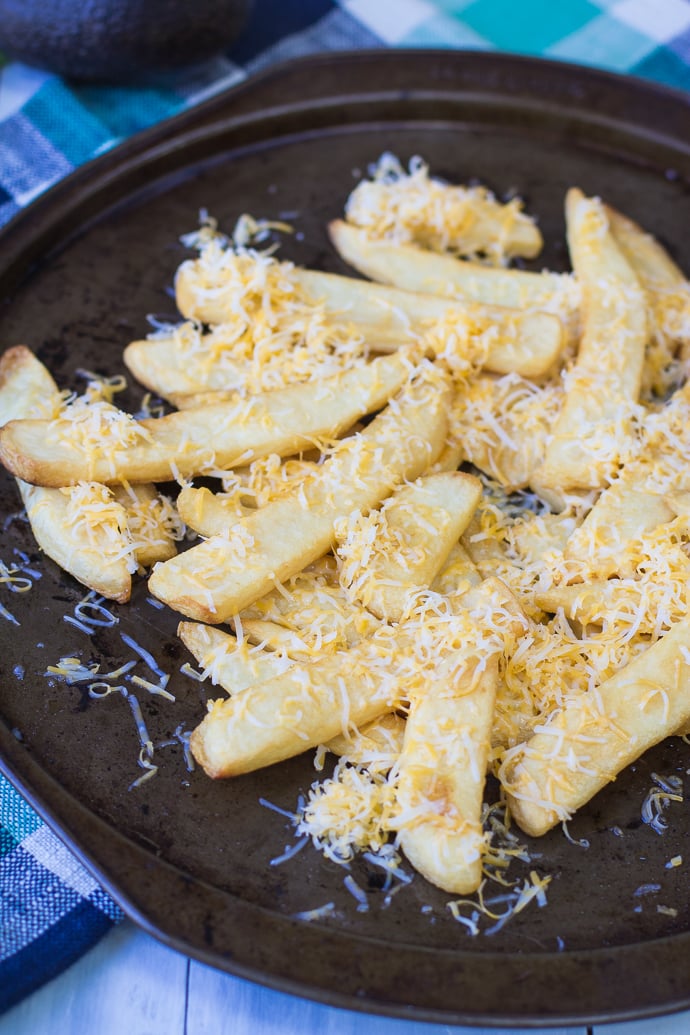 This is repeated with the second third of the fries and toppings and then the last of the fries. We want very even cheesy-ness here.
The remainder of the toppings are loaded on top if the fries before being put back in the oven.
The fries are then put back in the oven for a few quick minutes until the cheese is completely melty.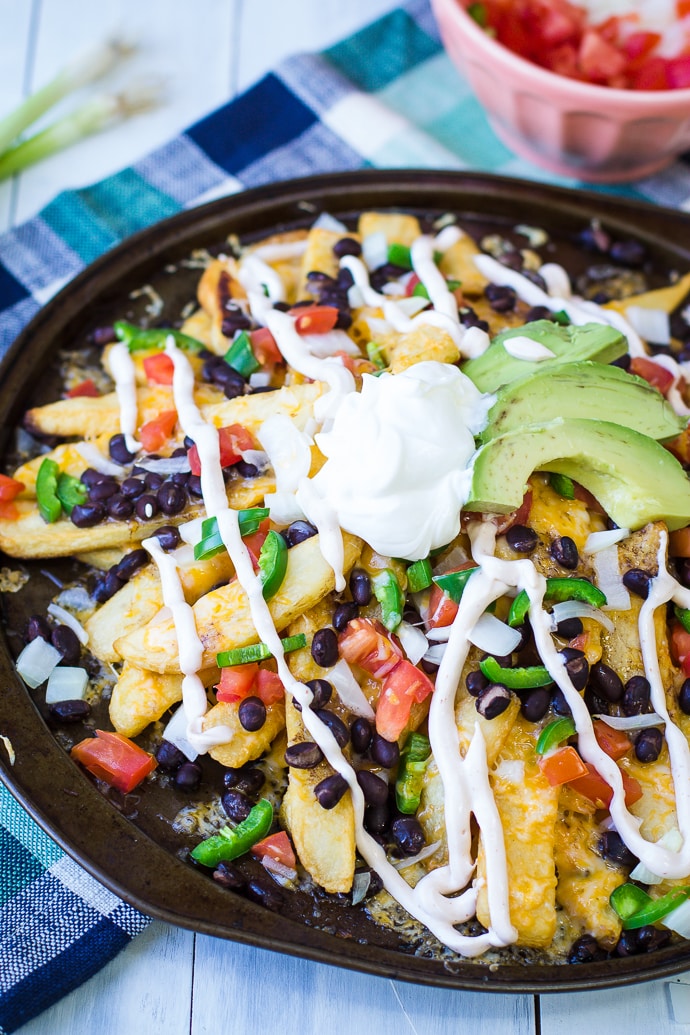 I topped the nacho fries with sriracha sour cream, avocado, and a bit of green onion.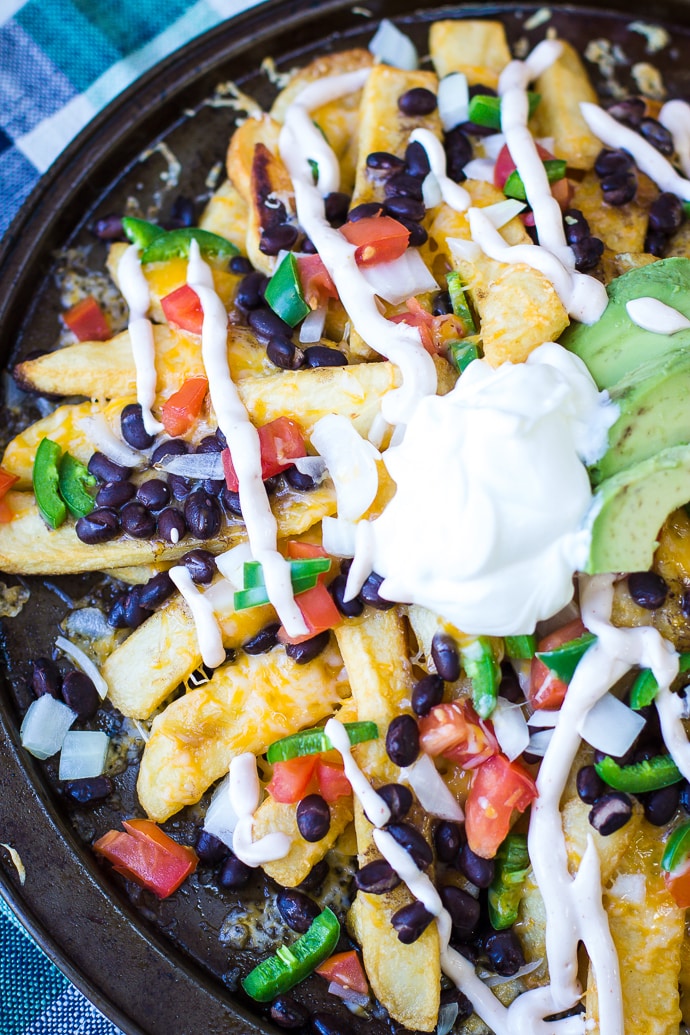 SO, the verdict on using fries in place of tortilla chips??? TOTALLY a good idea!! I will most certainly be doing this on a regular basis when normal nachos simply aren't filled with enough carbs for me.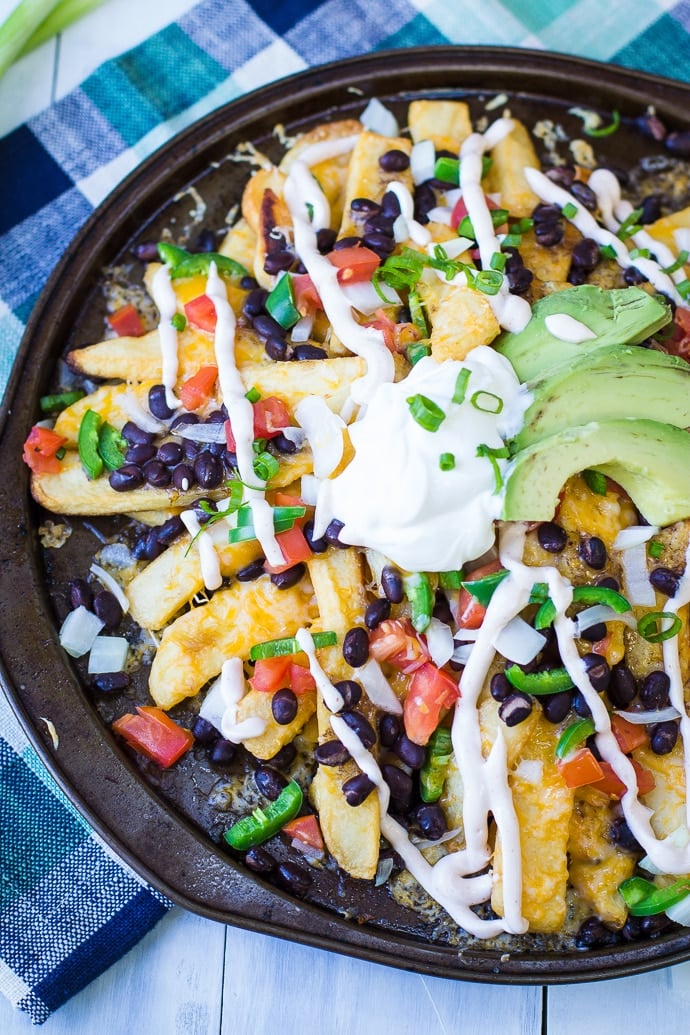 Happy Nacho making!!!
Print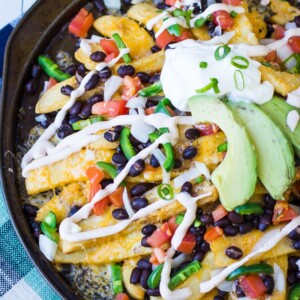 Nacho Fries
---
Total Time:

40 minutes

Yield:

2

1

x
1

pound of frozen fries (I used steak fries)

1 cup

of colby jack cheese

2/3 cup

of black beans, drained and rinsed

1/2 cup

of diced tomatoes

1/2 cup

of white onion, diced

1

jalapeno, sliced

1/2 cup

of sour cream

1 1/2 tablespoons

of sriracha
optional for topping: 1/2 an avocado, sliced

3 tablespoons

of green onion, diced
---
Instructions
Bake your fries according to the package directions. Once done, leave the oven on and let the fries cool just enough so that you can touch them.
Line 1/3 of the fries on the baking sheet and top them with about 1/3 of the cheese, onion, black beans, and tomato. Repeat with the next 1/3 of the fries and then the final 1/3 of the fries.
Top with the jalapenos and any additional cheese.
Bake for about 5 minutes or until the cheese is fully melted.
While the nachos are baking, mix together the sour cream and sriracha and set aside.
Once the fries are slightly cooled, top with the sour cream/ sriracha mixture, avocado, and green onion.
ENJOY!!!!
Prep Time:

5 minutes

Cook Time:

35 minutes
This post may contain affiliate links. Please read my disclosure policy.