Peach Mimosas
This post may contain affiliate links. Please read my disclosure policy.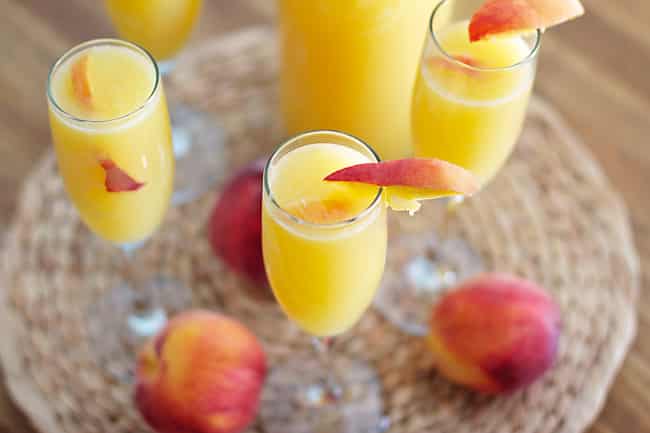 I'm never not in the mood for a mimosa. Sometimes at evening cocktails I very much want to order a mimosa but then refrain because I'm entirely too tied to social norms. And mimosas are for breakfast/ brunch. Not that anyone would care if I ordered one. I'm pretty sure no one would care. Now I just want a mimosa.
So, I thought that I would try a slight makeover of the classic mimosa. Nothing too fancy, though. Half the beauty of mimosas is the ease in which they are constructed. I don't want to mess with that.
Instead, we'll just add a bit of peach nectar and call it a day.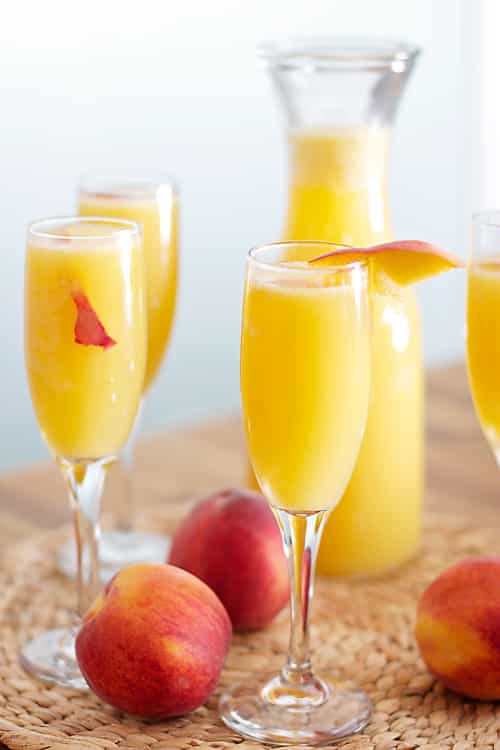 I found this very inexpensive can of peach nectar in the Hispanic section at the market. Do not look in the organic juice section for it. Also, don't ask the guy restocking the shelves where to find it only for him to stand with you in the aisle staring at all the juices, never to find peach nectar. It's not there. It's in a can in the Hispanic section. It looks like this: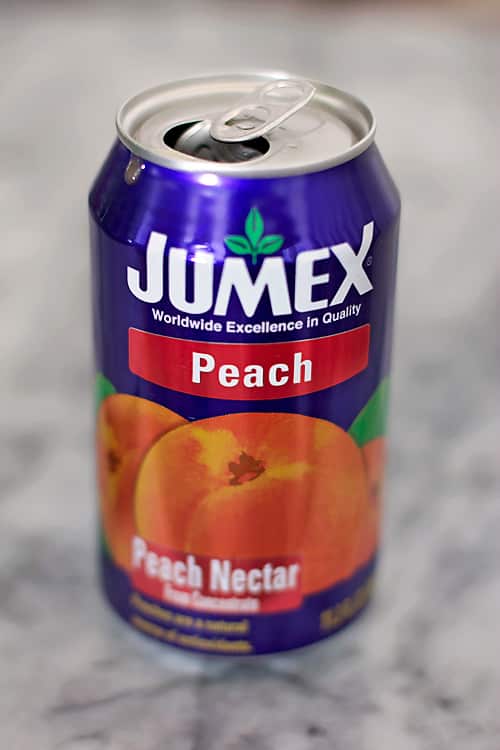 Champagne, orange juice, peach nectar, and a few slices of fresh peach are combined into a fancy pitcher, stirred, and served. It's really just that simple.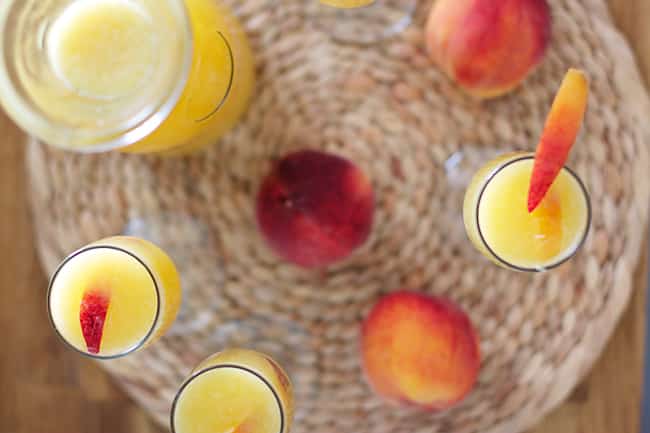 Peach Mimosas
Ingredients:
1 bottle of cheap champagne (750 mill)
1 1/2 cups orange juice
1 can of peach nectar (12 ounces)
Peach for garnish
Directions:
1) Pour all of the ingredients into a large pitcher and stir.
2) Enjoy!
Or if you want to learn to make an extra strong mimosa,
watch this video
from My Drunk Kitchen.
Next, I'm debating pouring all of this into a popsicle mold and making summer mimosa popsicles. Would that be good?? It sounds good!
To add in some more random thoughts today: I really wish I lived in a climate where I could grow peaches. I don't think I can grow peaches in TN. **Googles "Can I grow peaches in TN?"** Turns out you can. Now I need a peach tree.
You should definitely try this recipe soon! And tweet/ instagram me a picture when you do! People keep telling me "I tried that recipe of yours and loved it!" but if there are no pictures, it didn't happen :)
After you make this mimosa, you should probably go buy this print from Two Thirds Hazel. I think I'm going to. My kitchen needs some art. And more mimosas.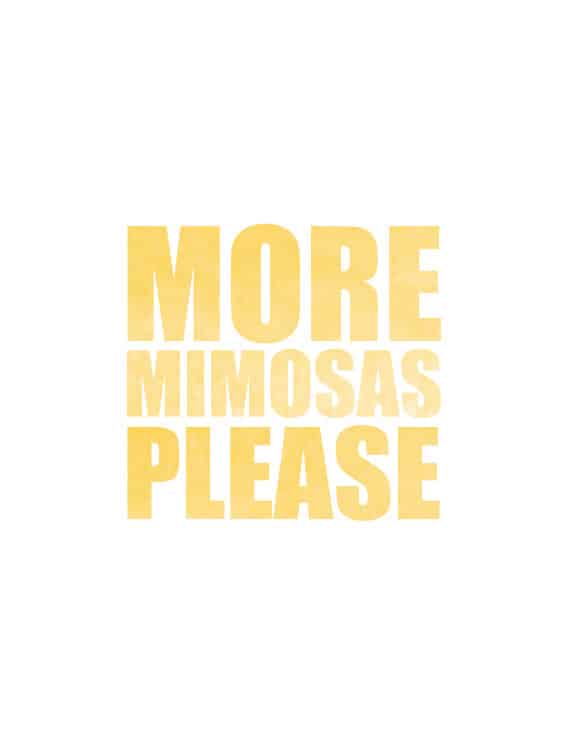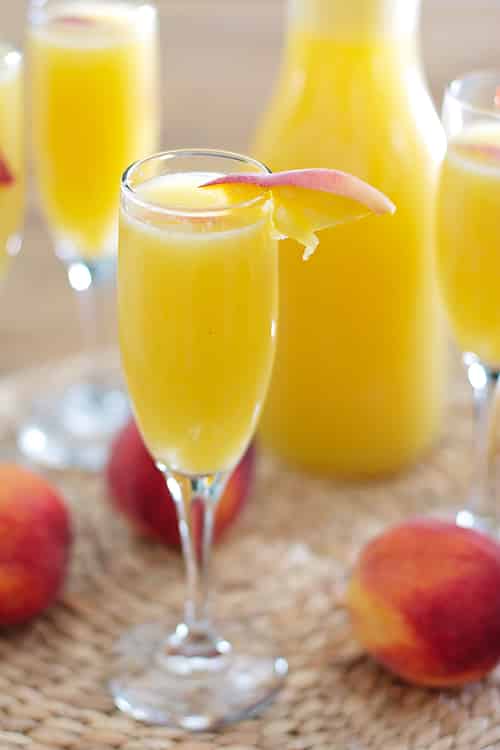 This post may contain affiliate links. Please read my disclosure policy.