Quick and Easy One Pot Salmon and Asparagus
This post may contain affiliate links. Please read my disclosure policy.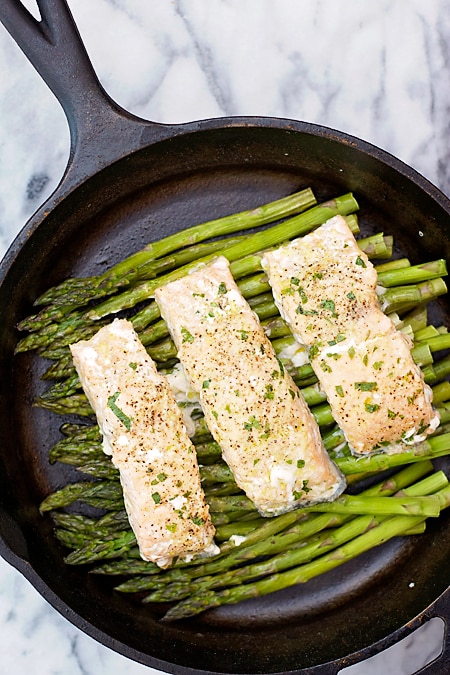 One of the biggest struggles in my life is getting enough protein in my diet. Roller derby really takes a lot out of me physically and I can feel it in my sore muscles when I'm not getting enough protein. It's also a known fact that I get bored entirely too easy in life and it's vital that my protein sources are varied.
So, that's what we have here. My attempt to vary my diet a bit and eat meat that isn't tuna or chicken. Because I eat a lot of those and it really gets boring!
I'm also a huge fan of "throw it all in" dishes that are as ridiculously easy as this one. SO, lets do it.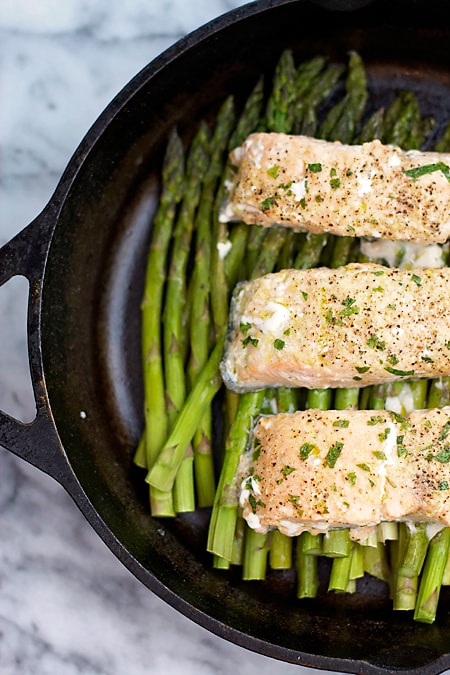 Before prepping the asparagus bed, we'll get the Salmon ready and soaking in a bath of olive oil and lemon juice. With the salmon on a plate, I drizzled an olive oil, lemon juice, parsley, salt, and pepper mixture over the salmon. This results in most of it running off the sides and onto the plate. But, that's okay.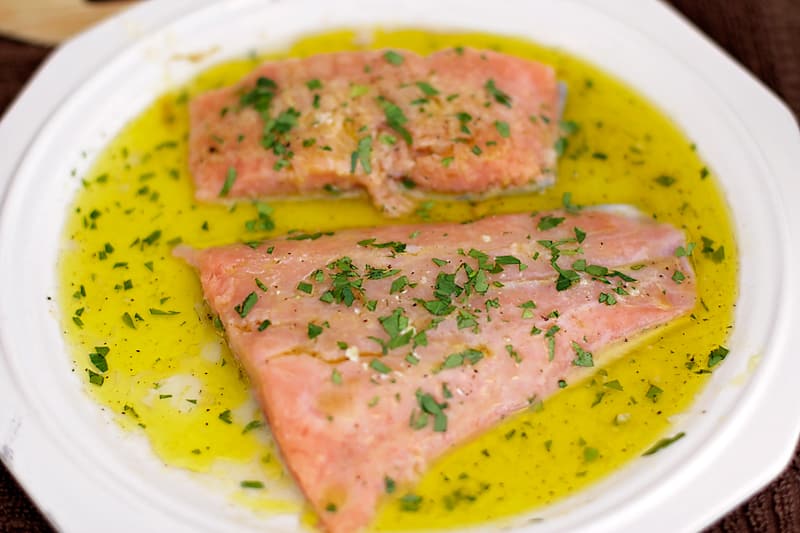 One cup o' water is poured into a skillet and brought to a simmer. The asparagus is then added to create a comfy and steamy bed for the salmon to sit on.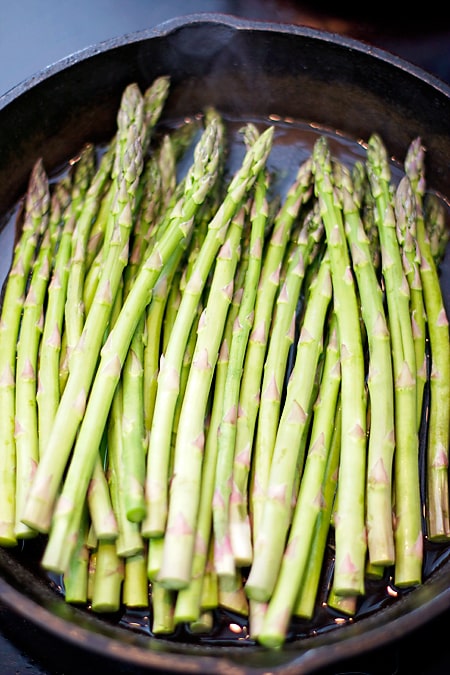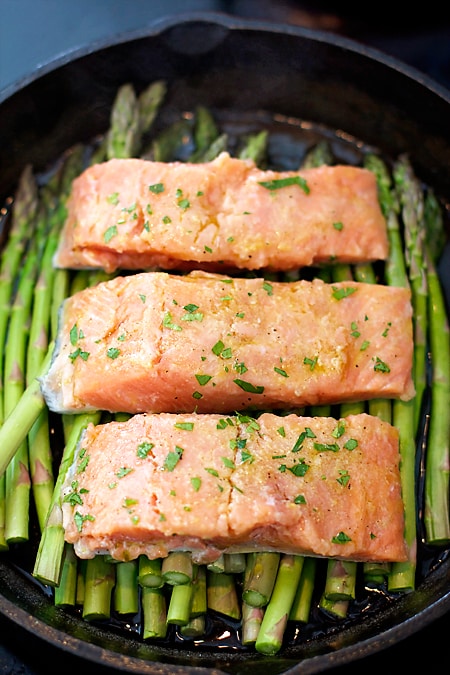 The heat is reduced to a simmer and the pot is covered and cooked for 8-10 minutes. Just to brown it all up a bit, we'll then throw it in the oven to broil for a few minutes.
Then, we're DONE and ready for delicious protein consumption!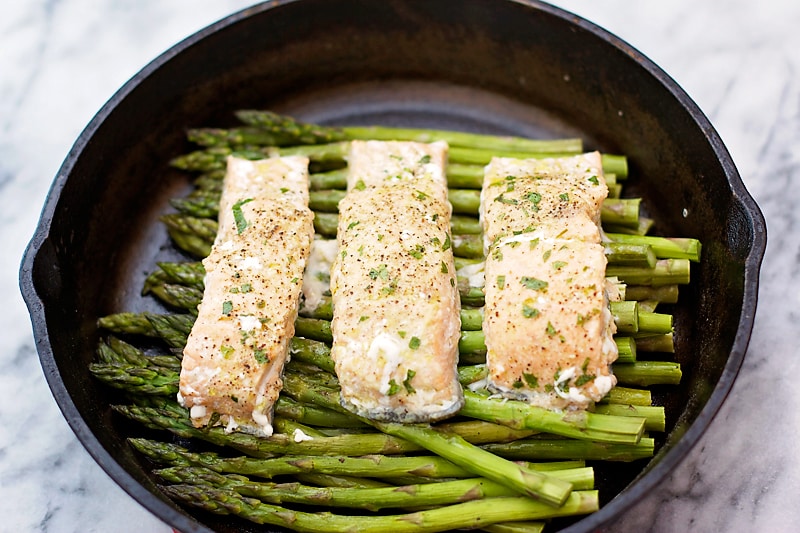 Print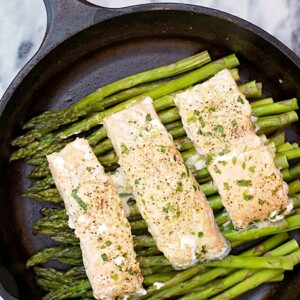 Quick and Easy One Pot Salmon and Asparagus
---
Prep Time:

5 minutes

Cook Time:

15 minutes

Total Time:

20 minutes

Yield:

4

1

x
Scale
Ingredients
2 tablespoons

of lemon juice

1/4

of olive oil

2 tablespoons

of fresh parsley, finely chopped
Garlic powder
Salt & Pepper
~16 oz of Salmon cut into smaller pieces

1

pound asparagus, thick ends removed

1 cup

of water
---
Instructions
In a bowl, combine the olive oil, lemon juice, parsley, and S&P.
Sprinkle each piece of salmon with garlic powder and then drizzle the olive oil mixture over top of each piece. Much of this will run off the sides which is okay. Let the salmon sit in the mixture while you prepare the rest.
In a large skillet, bring 1 cup of water to a simmer and then arrange the asparagus in the skillet. Sprinkle with salt.
Gently place the pieces of salmon on top of the asparagus.
Making sure that the water is at a simmer, cover the skillet and let cook for 8-10 minutes.
On low broil, place the skillet in the over for 3 minutes to brown everything up a bit.
ENJOY!
What's your favorite way to get your daily dose of protein?? I need some tips!!
This post may contain affiliate links. Please read my disclosure policy.