Rosemary Infused Lemonade
This post may contain affiliate links. Please read my disclosure policy.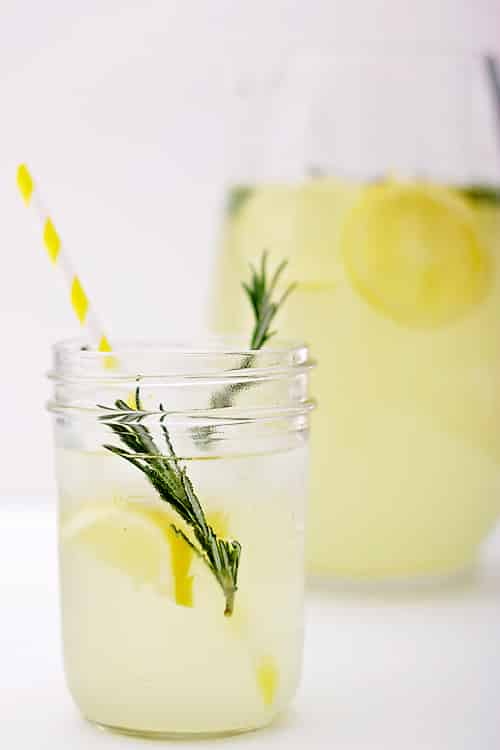 It's that time of year where my mind skips straight ahead to summer and all I can think about is watermelon, sun tans, and the beach! Summer is by far my favorite season and I couldn't be happier that it's quickly approaching.
What says summer more than a glass of freshly squeezed lemonade?? And this one has a lovely twist to it. Plus, I got the juiciest, most wonderful lemons at the farmers market and I needed to share them.
Last month at a party, a good friend of mine introduced me to this rosemary infused lemonade. At first I thought it was weird. So weird, in fact, that I spent the first half of the party avoiding the drink altogether. As I was helping clean-up, I noticed that there was some of the lemonade left and so I decided to give it a try. Much to my surprise, it was SO good. See, that's what you get for trying new things, Brita!
It wasn't long after that and I was asking her for the recipe as I needed to recreate this lemonade for myself. And I'm thinking that you should do the same. I promise, you will love it!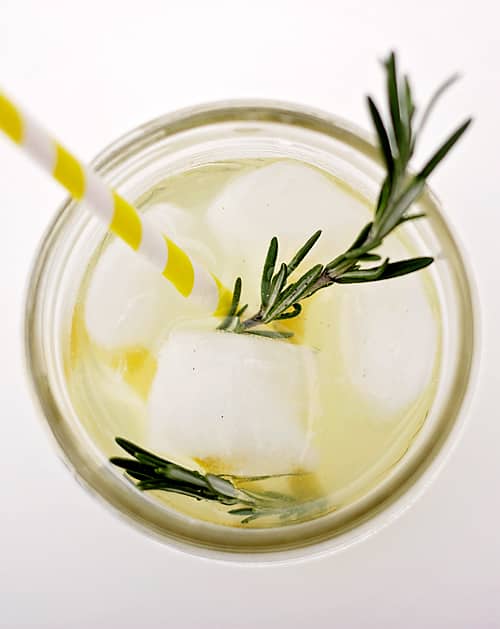 Ingredients:
6 lemons (+more for garnish)
1 cup sugar
6 cups water
6 springs of rosemary
Instructions:
1. Zest all of your lemons into a small bowl
2. Combine sugar, one cup of water, all of your lemon zest, and 3 sprigs of rosemary to a medium saucepan. Heat this mixture on medium heat to just before a simmer. Take off of heat and let the mixture steep for a bit. I let mine sit for about 20 minutes.
3. Strain your sugar mixture to remove the rosemary and zest and let it finish cooling off.
4. Juice all of your lemons. You want at least 1 cup of juice.
5. Combine lemon juice, sugar mixture, and 4-5 cups of water (add water to your desired taste)
6. Stir and Enjoy!
7. Add an alcoholic beverage to the lemonade if you're me.
This post may contain affiliate links. Please read my disclosure policy.