Simple Tortellini
This post may contain affiliate links. Please read my disclosure policy.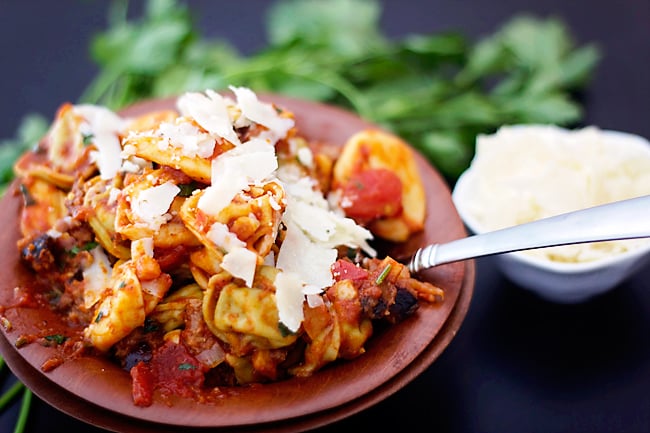 If you've been around for a while then you know all about this crazy sport that I play called
Roller Derby
and how it takes up all the rest of my free time in life. We had our big home season opener this past Saturday and we have TWO tournaments coming up over the next two weekends. Naturally, I use this as an excuse to load in ALL the carbs. It's my tradition to eat a nice pasta dinner on the day leading up to a game. I also typically use this as an excuse to force my husband to cook while I "rest up for the game". However, this time I thought we'd switch things up a bit.
I seriously debated making ravioli from scratch but then when that seemed a bit too daunting, I decided to just buy some fancy tortellini and call it a day.
I grabbed some other ingredients and got to work.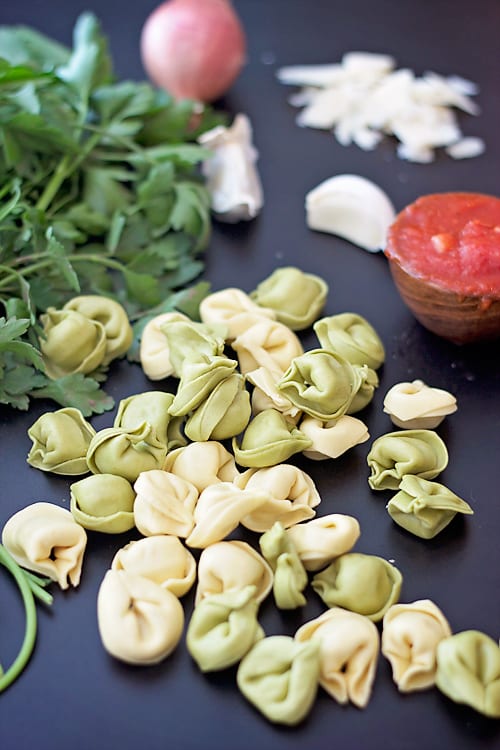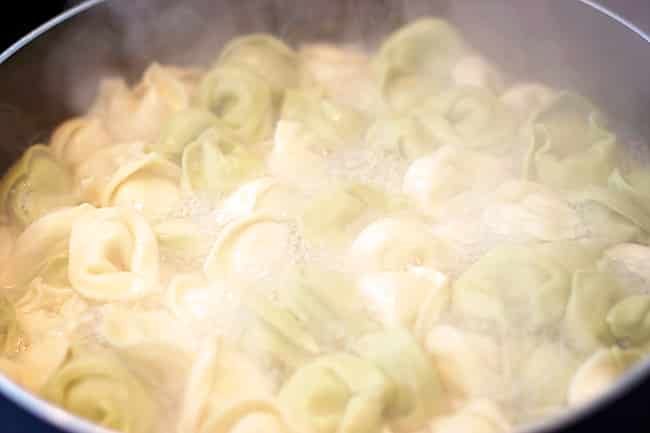 While the tortellini were cooking, I diced my shallot and lots of garlic to be sauteed before adding them to the sauce.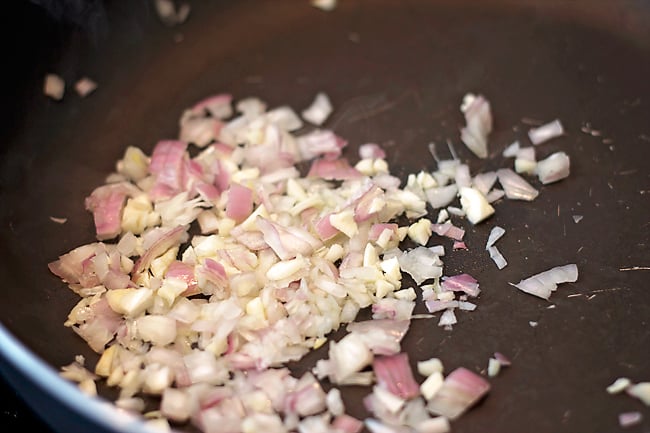 I had some mild italian sausage cooked and ready and chopped that up into small pieces while the noodles finished and the shallot and garlic sauteed. It's mild because I'm a baby when it comes to spicy food. I just can't do it.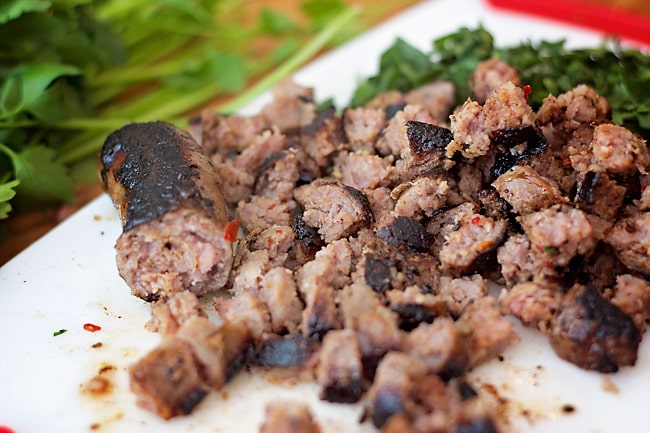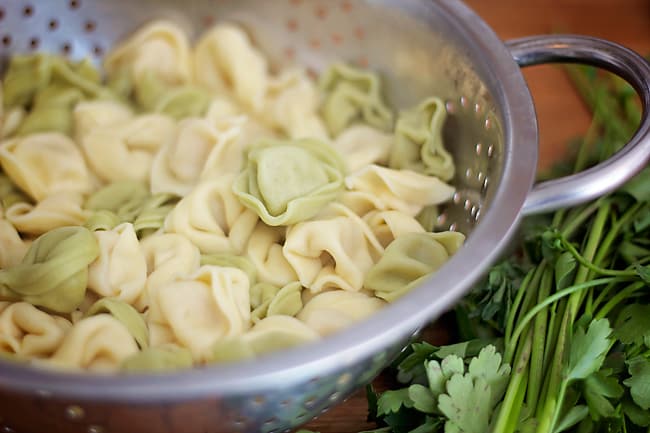 Once everything was cooked and sauteed, I added it all into on big pot, threw in some chopped parsley, and stirred. Voila! Carb heaven fit to fuel lotso derby. Or at least fit to make my belly very happy.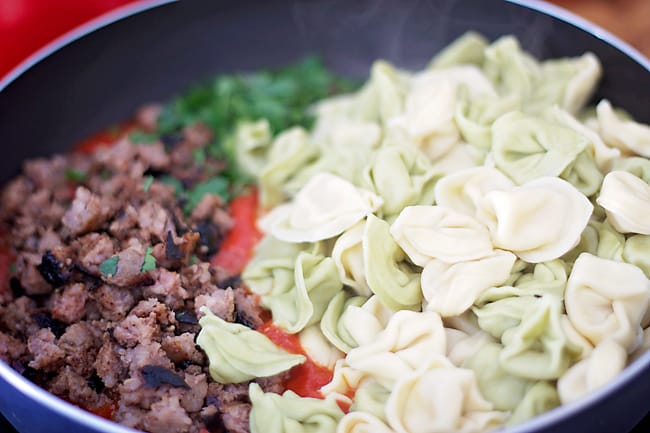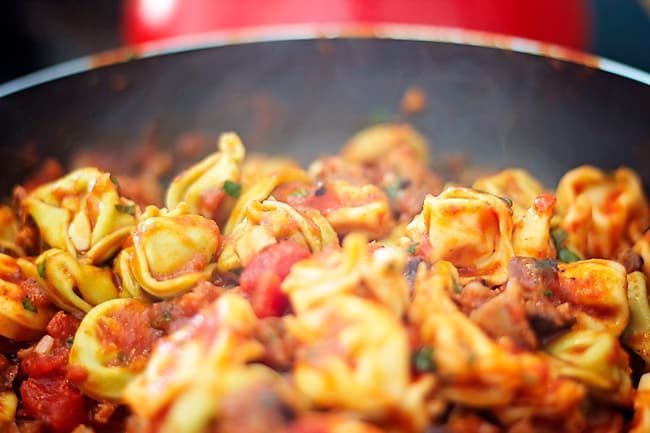 Ingredients:
1 large package of tortellini
3 Italian sausages
1 jar of your favorite tomato based pasta sauce (mine had extra garlic in it, of course)
1 shallot, chopped
3 cloves garlic, chopped
1/4 cup fresh parsley, chopped
optional: Parmesan cheese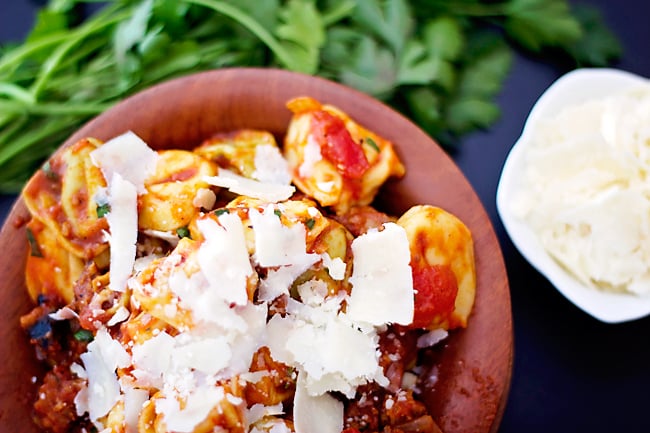 Directions:
1) Cook your sausage in a medium skillet until they are no longer pink on the inside. Set aside to cool.
2) Cook your pasta. Mine needed to be boiled for 10 minutes.
3) While pasta is cooking, chop your shallot and garlic and saute it in a large pan until it begins to get slightly translucent. This should just take a few minutes. Remove pan from heat until you are ready to add the remaining ingredients.
4) Drain pasta and let cool for a few minutes while you dice the sausage.
5) Combine your pasta sauce, tortellini, and sausage in the pan with the shallot and garlic and heat over medium for just a few minutes.
6) Once everything is thoroughly stirred and heat together, you're done! See that was pretty easy (although I still want to tackle making my own ravioli soon!).
7) Top with a bit more fresh parsley and parmesan cheese and nom it all.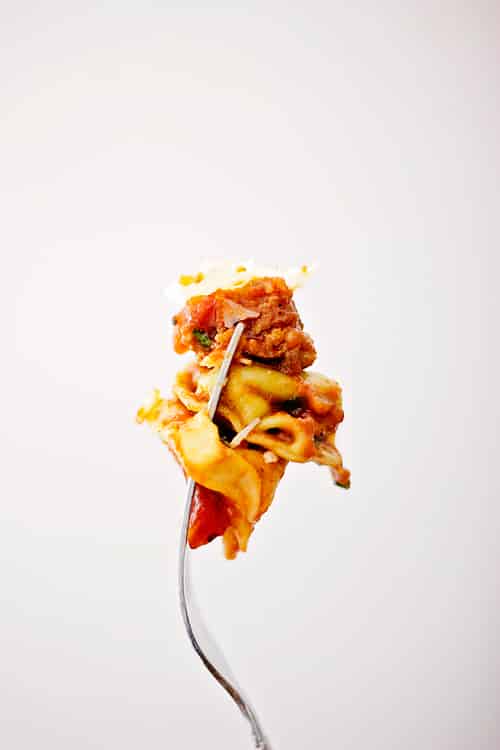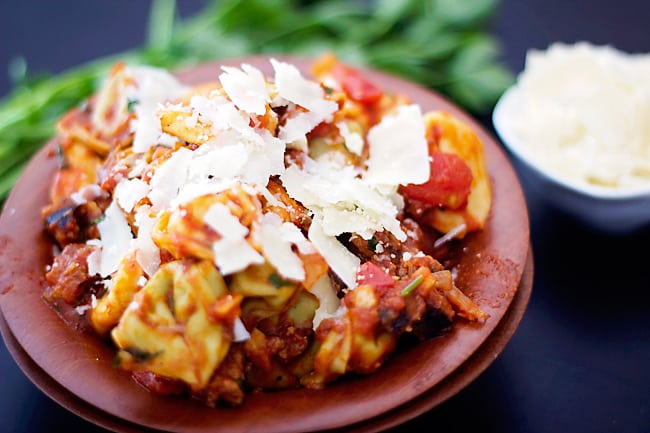 This post may contain affiliate links. Please read my disclosure policy.