Vegan Strawberry Lemonade Muffins
This post may contain affiliate links. Please read my disclosure policy.
Vegan Strawberry Lemonade Muffins?? Enough said. It's Monday. Lets do this.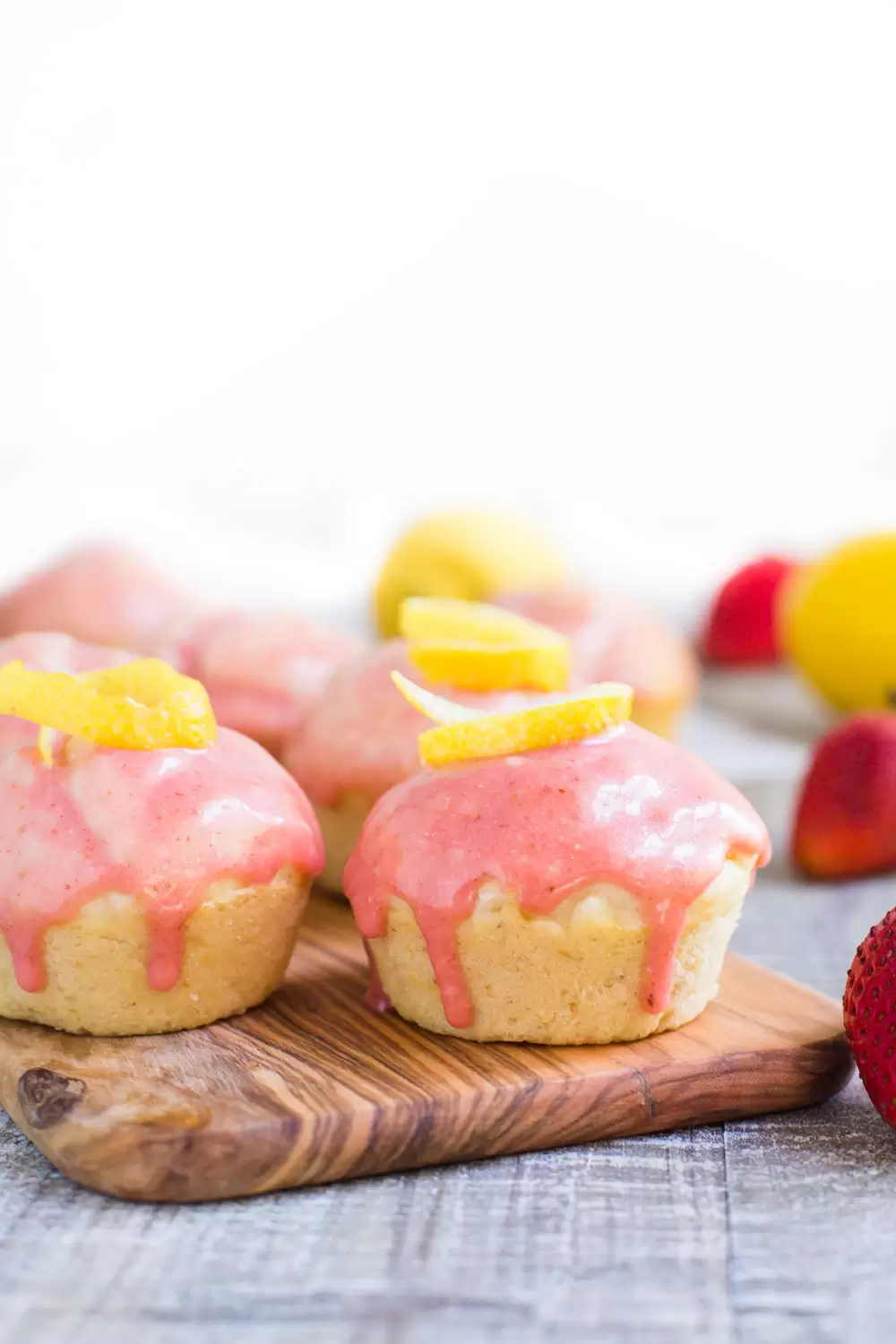 I want to say something along the lines of "gah! Monday. You're killing me!" but that's basically what I say in every single post that falls on a Monday. Only because it's SO true. I stayed up later than usual last night but had to be up earlier than usual this morning and let me tell you: I can't function on less than 8 hours of sleep quite like I could in high school and college. Does this mean that I'm officially old?
I've been doing my best to get to work a few minutes early so that I can *leave* a few minutes early to make it to Crossfit before heading home. I'm on week 3 of Crossfit and am enjoying being back in the swing of working out. I thought that I could be motivated enough to do some various workouts from home, however, that is simply not a reality for me. Having someone right there coaching me and encouraging me to keep going is really what I need.
Completely unrelated to Mondays or Crossfit, these delicious Strawberry Lemonade Muffins!
It was actually quite a few weeks ago that I last made these muffins to photograph them and now I'm thinking that I should make another batch soon!! I'll have quite a few people over to my house this weekend so it will be nice to have some tasty baked goods on hand :)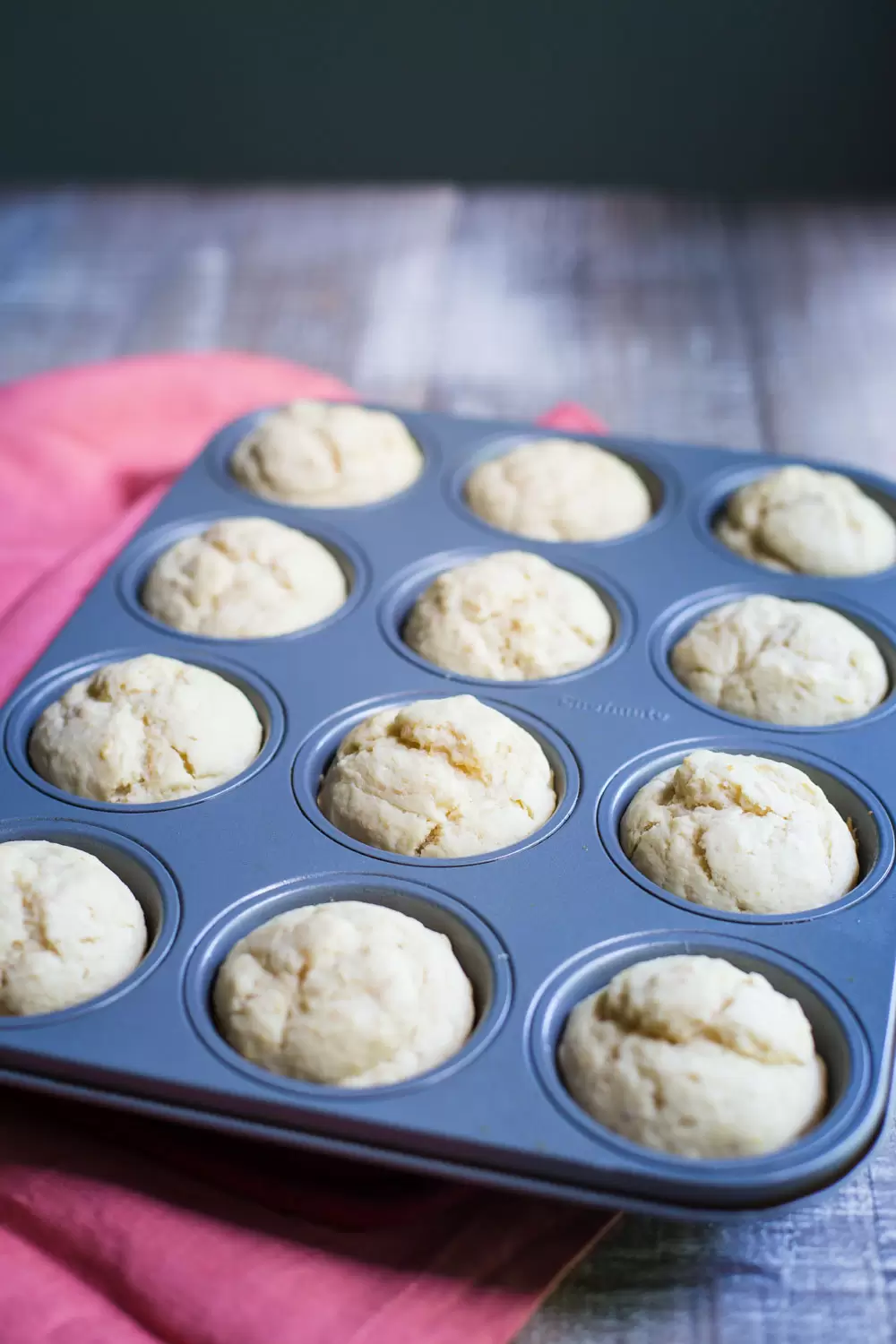 As muffins do, these muffins are extremely easy to make but we're not going to talk through the nitty gritty details today because, as we've discussed, it's Monday and my brain is clearly not functioning properly.
This muffin recipe is a great base if you want to add fun things in like berries, or nuts, or chocolate, or coffee? I need more coffee.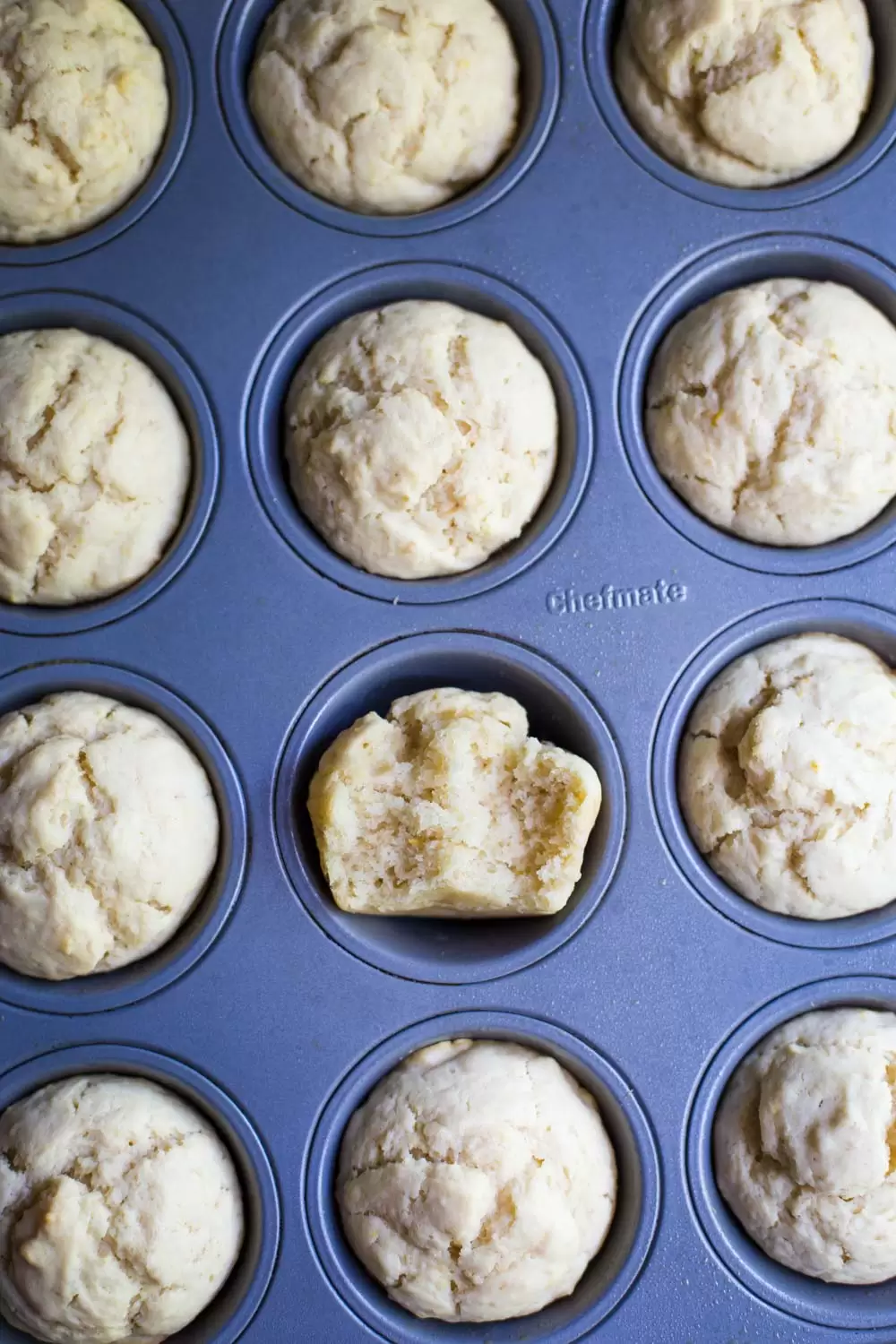 They come out super moist and fluffy and I'm a huge fan! True story: I tried several times to make these cupcakes but each time they came out looking and tasting more like muffins so I ran with it :) Happy mistake.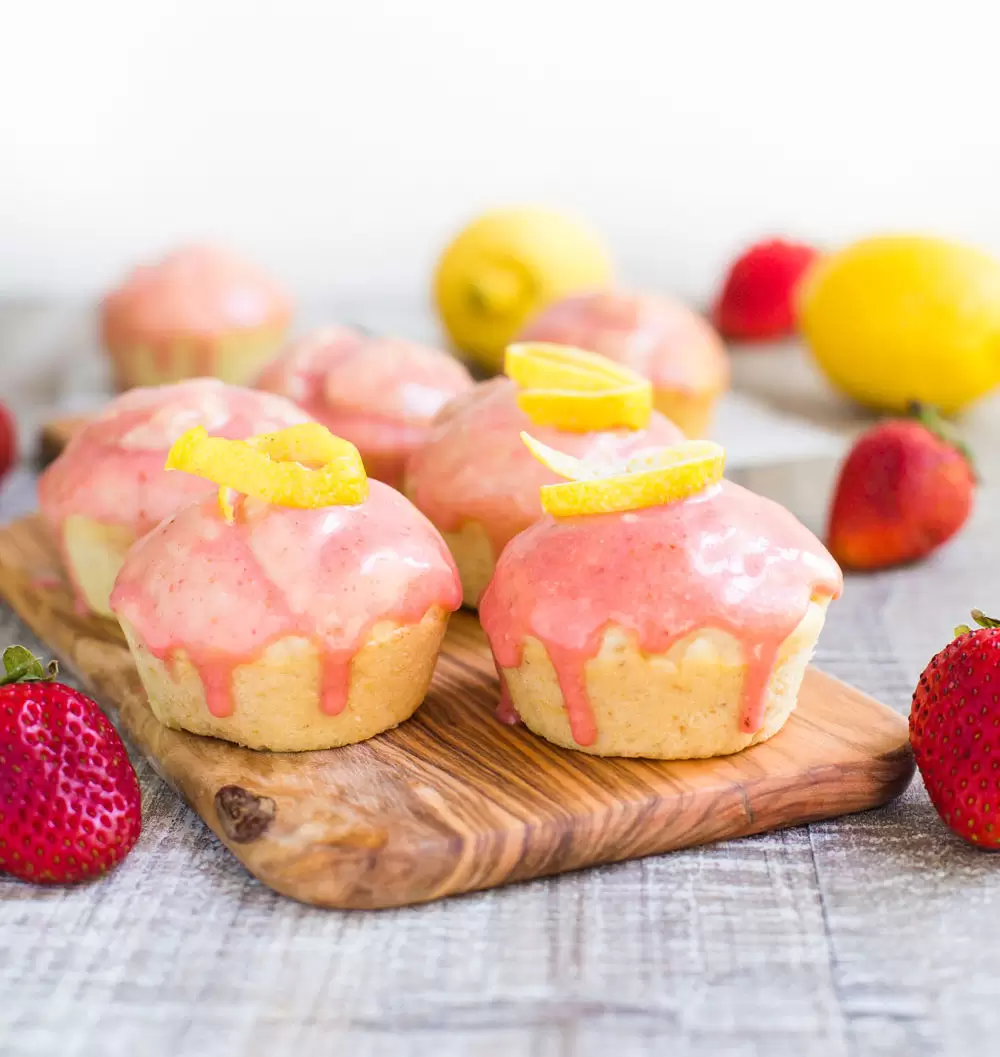 Print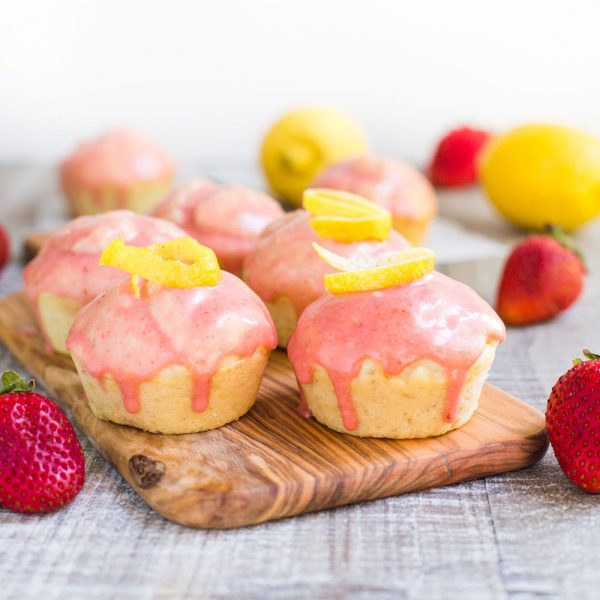 Vegan Strawberry Lemonade Cupcakes
---
Author:

Total Time:

35 minutes

Yield:

12

muffins

1

x
For the muffins:
2 cups

flour
•1/2 teaspoon kosher salt
•2 teaspoons baking powder
•2/3 cup of sugar
•1/2 cup vegan butter, softened
•1 cup of almond milk, or other non dairy milk
•1 teaspoon of vanilla extract
•zest of 1 lemon
•juice of 1 lemon juice
For the icing:
•1.5 cups powdered sugar
•optional- 1-2 tbs non-dairy milk, added as needed to help blend
•5-8 frozen strawberries
---
Instructions
Pre-heat the oven to 375 degrees F. Grease or line a muffin tray.
Prepare your flax egg and set aside until needed.
In a large mixing bowl, sift together the flour, salt, baking powder, and sugar. Set aside.
In a medium bowl, mix together the butter, flax eggs, almond milk, vanilla, lemon zest and lemon juice.
Pour the wet ingredients into the bowl with the dry ingredients and mix until everything is just incorporated.
Pour the mixture evenly into your muffin tray so that each tin is about 2/3 of the way full.
Bake for 25-30 minutes or until a toothpick inserted in the center comes out clean. You don't really want these muffins to brown at all. Set aside to cool while you make the icing.
For the icing:
In a food processor blender, blend together the frozen strawberries (I started with 6 and ended up adding one or two more), powdered sugar, and 1-2 tablespoons of milk. Add more liquid as needed. You want this to be running but still rather thick.
Once the muffins are mostly cooled, dip them into the icing. I dipped mine in twice by letting the first layer set for about 5 minutes and then dipping them in again.
ENJOY!!
Prep Time:

10 minutes

Cook Time:

25 minutes

Category:

breakfast
This post may contain affiliate links. Please read my disclosure policy.