Vegan Zucchini Bread
Super Easy Vegan Zucchini Bread Recipe perfect for all of that summer zucchini! Make an extra loaf to keep in the freezer for later.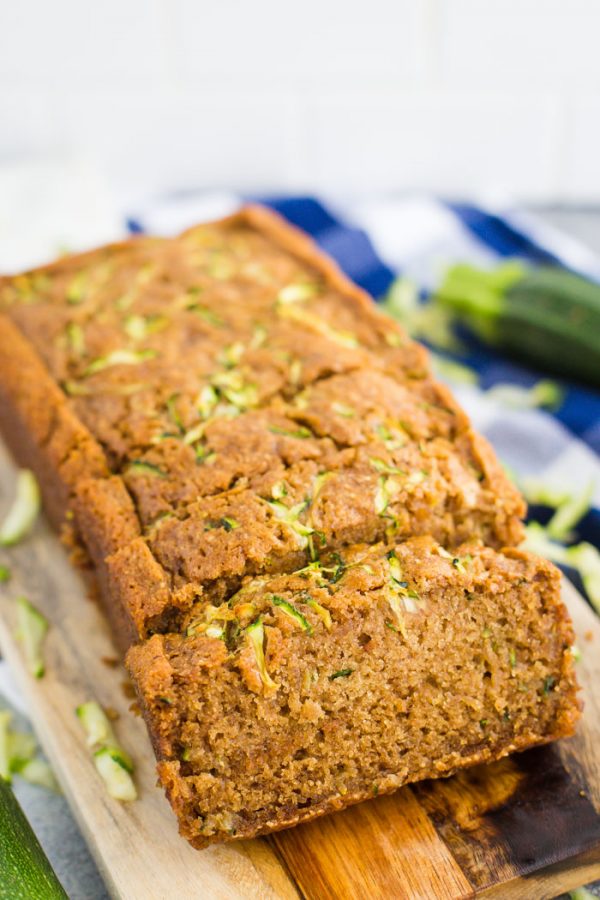 GUYS! I made the BEST Vegan Zucchini Bread and I'm so excited for you to make this!
I do realize that I say that about pretty much everything that I post but I extra mean it about this bread. It's super sweet, so tasty, and extra fluffy!
My goal with recreating vegan recipes like this is to keep it as similar to the original as possible. So with this vegan zucchini bread, the main thing we needed to substitute was simply the eggs. I swapped the eggs out for apple sauce and kept everything else pretty simple. Flour, sugar (white and brown), some spices, oil. You get the idea.
Simple!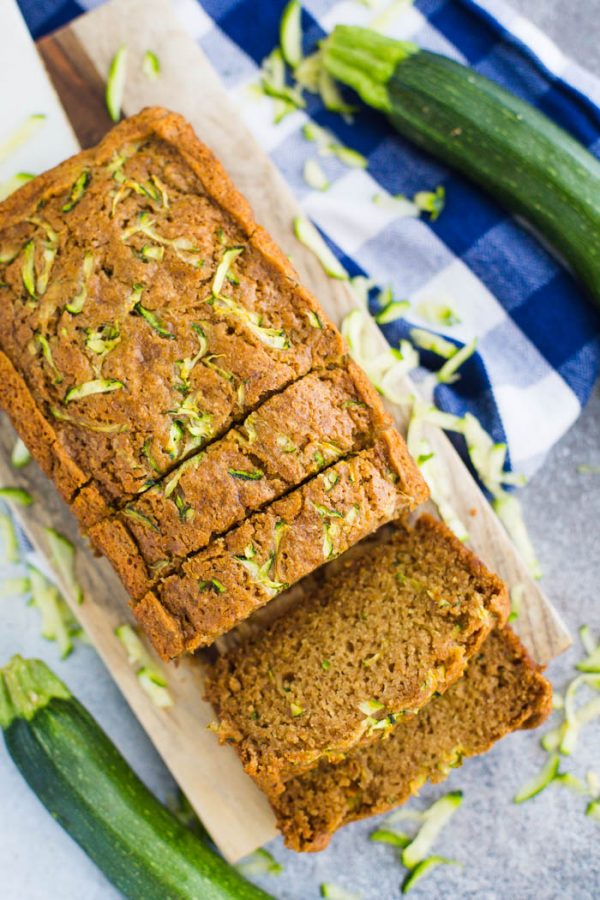 The bread doesn't rise in the same way that regular bread does. So be aware of that. It's still super fluffy and delicious though!
I added the extra bits of zucchini to the top of the bread kind of on a whim and I love how it turned out! Really it just gives the loaf an extra pop of zucchini color but it also adds in a bit more green and I will take all of the veggies that I can get!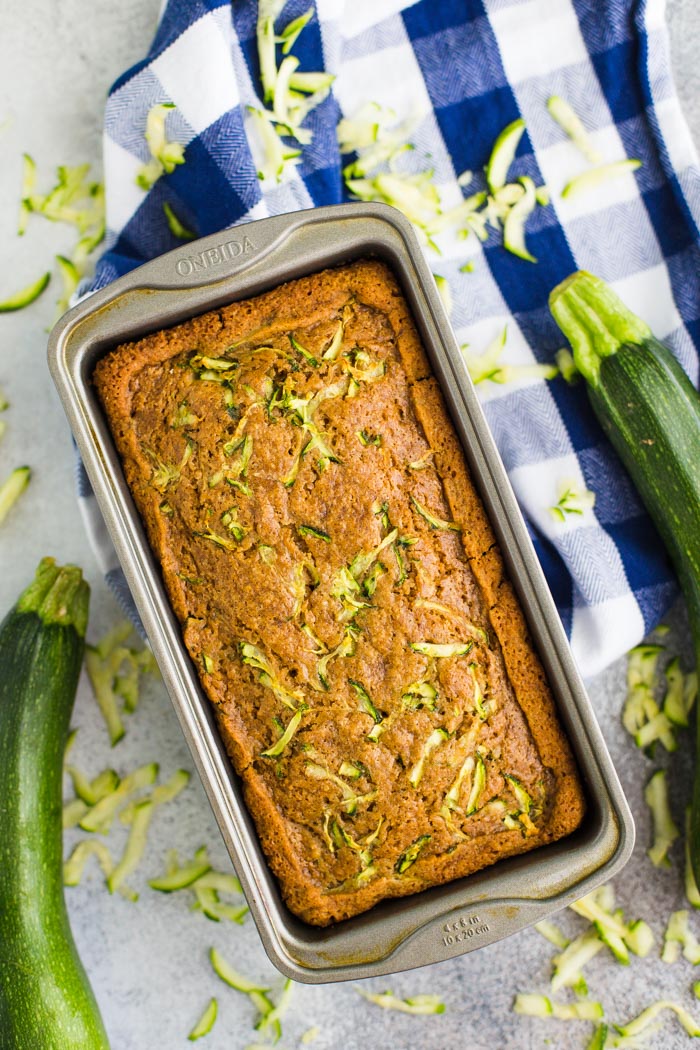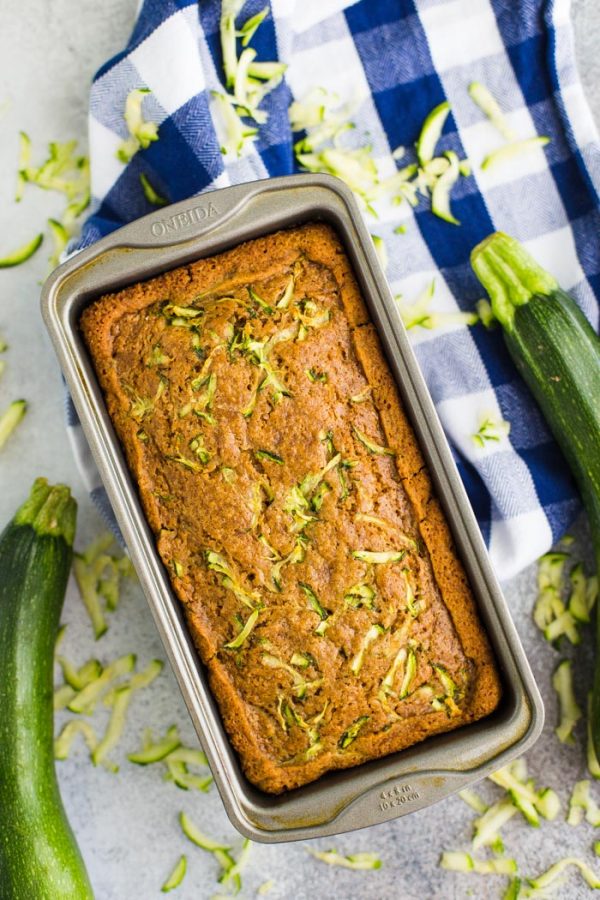 How to Make Vegan Zucchini Bread
This Vegan Zucchini Bread recipe is ridiculously easy!
To release a bit of the moisture, we start by squeezing the grated zucchini in a towel.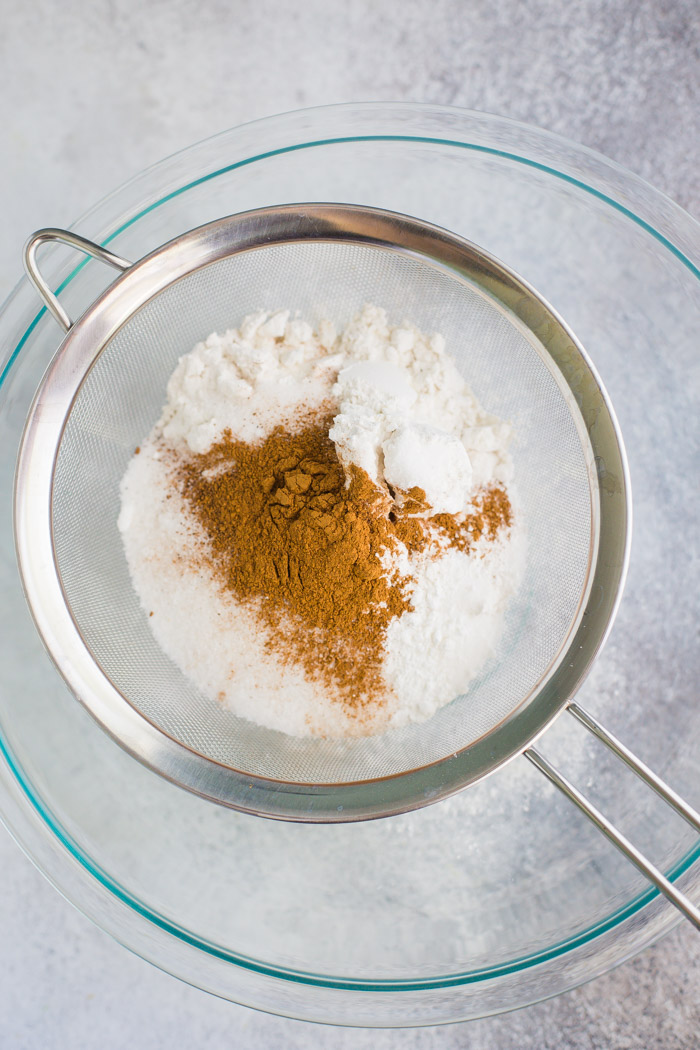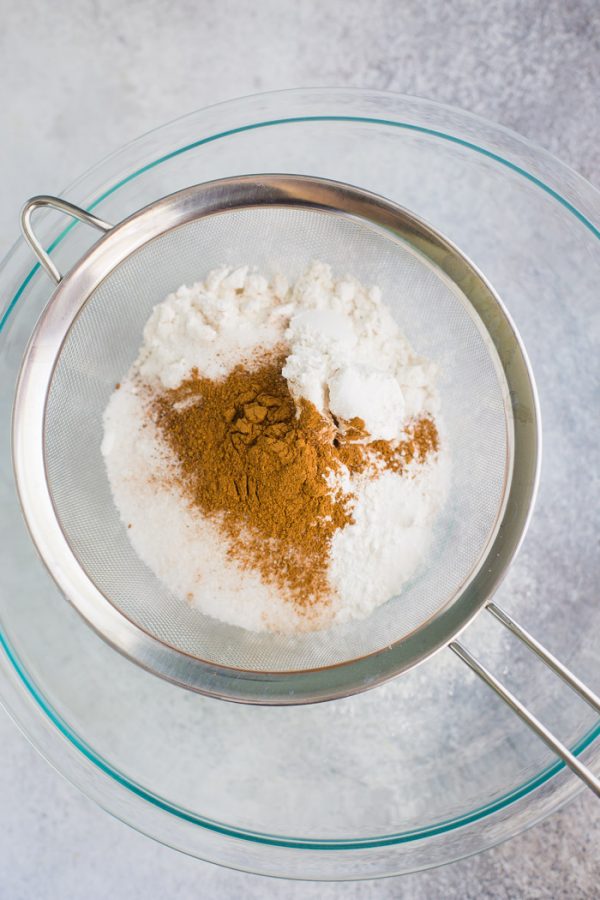 The dry ingredients are sifted together into a big bowl while the wet ingredients are whisked together and then poured into the dry.
The grated zucchini is gently mixed in and it's all poured into the loaf pan to bake for about 50 minutes.
SUPER EASY!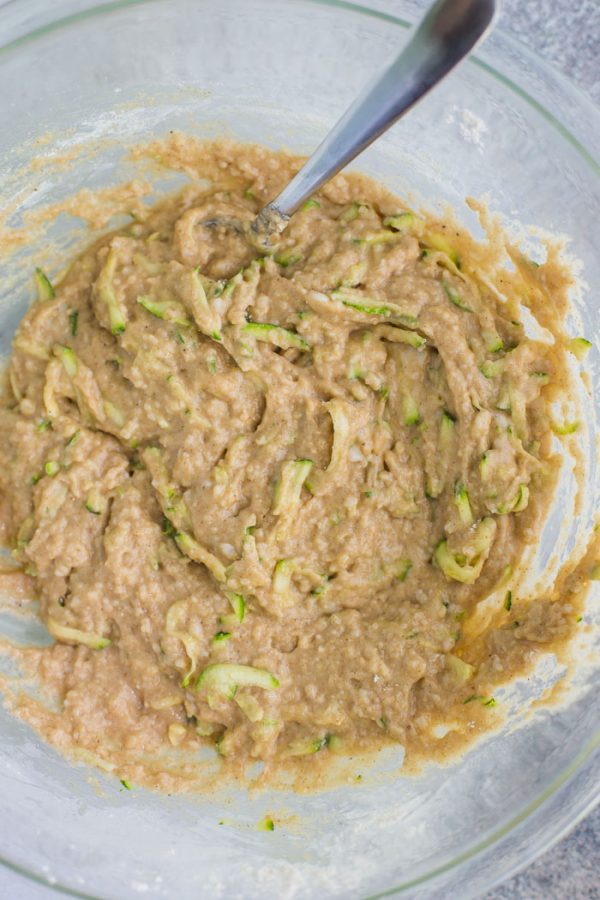 I'm going to try making this recipe in muffin form this week and I'm really hoping it works out! I'll report back how it is.
I hope you have a lovely 4th of July weekend filled with LOTS of great food! :)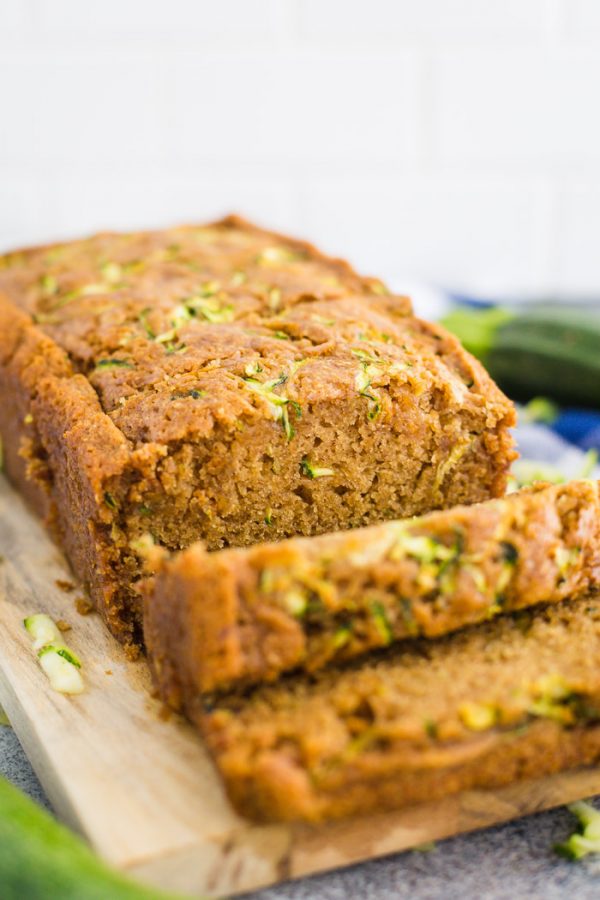 Print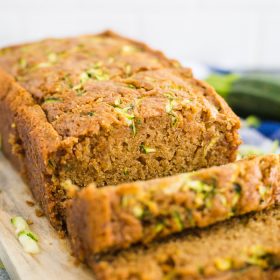 Vegan Zucchini Bread
---
Author:
Prep Time: 10 minutes
Cook Time: 45 minutes
Total Time: 55 minutes
Yield: 1 loaf 1x
Scale
Ingredients
1 ½ cups of all purpose flour
½ cup of white sugar
½ cup of light brown sugar
½ teaspoon of baking soda
½ teaspoon of baking powder
1 teaspoon of cinnamon
½ teaspoon of nutmeg
1 cup of apple sauce
½  cup of coconut oil melted, canola or vegetable also works well
1 ½ teaspoons of vanilla
1 heaping cup of grated zucchini
---
Instructions
Pre-heat the oven to 325 degrees F and grease an 8×4 loaf pan.
Place your zucchini in a kitchen towel or paper towels and ring out as much of the moisture as you can. Set aside.
In a large bowl, soft together the flour, sugars, baking soda, baking powder, cinnamon, and nutmeg.
In a different bowl, whisk together the apple sauce, coconut oil, and vanilla.
Pour the wet ingredients into the dry and stir until just combined. Fold in the grated zucchini.
Pour the mixture into the loaf pan and bake for 45-55 minutes.
Let cool slightly and ENJOY!
---
Category: Bread
Method: Baking
Cuisine: American
Keywords: vegan, zucchini bread