Apple Cider Donut Muffins
This post may contain affiliate links. Please read my disclosure policy.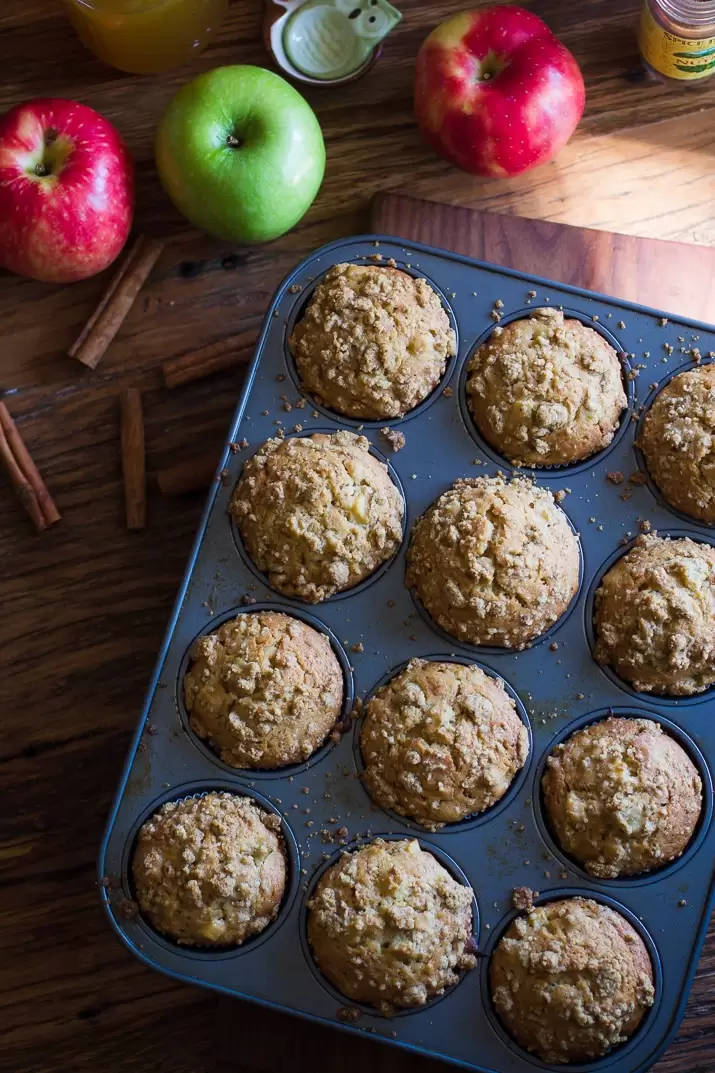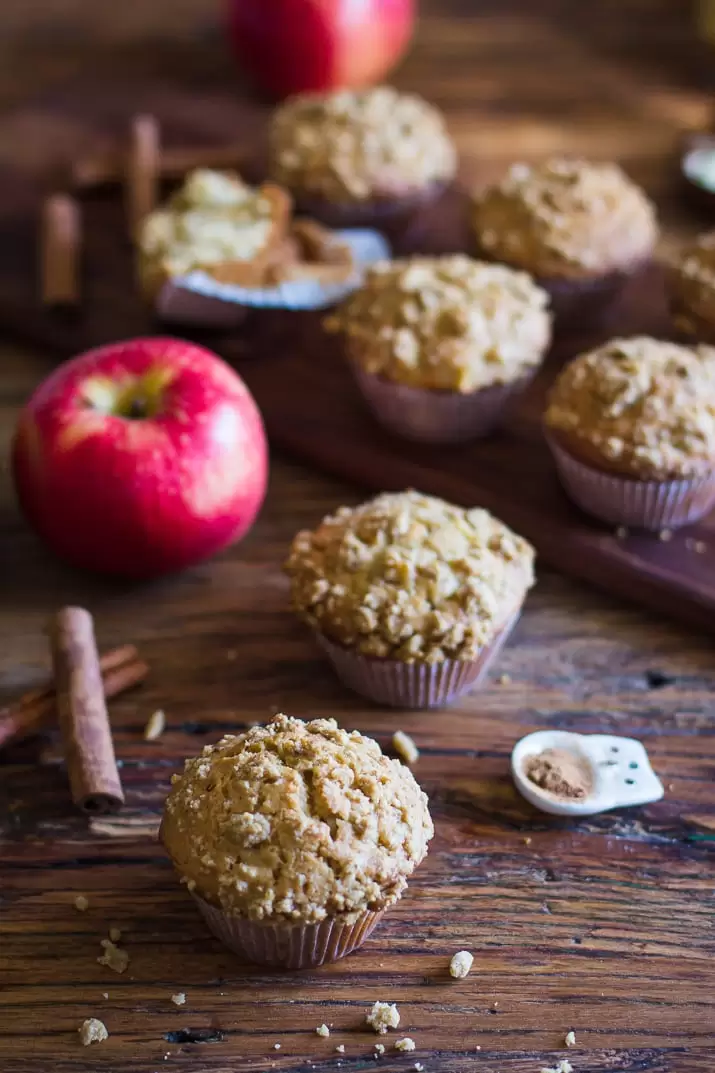 Oh heyyyyyy. My blog got a little facelift. The designer that I bought my original theme from released a new one yesterday and I did a total impulse buy. I used the new theme setup as an excuse to put off house chores for a few more hours.
What do you think?? I really like it! It still needs a little tweaking and I can't decide if I really want/ need the menu that's to the right of my logo but I also think that maybe that spot would look bare without anything there??
ps, if you're viewing this on a mobile device (which according to my analytics is about half of you) then you don't really notice much of a difference at all. If you're one of those people, ignore all of this and just scroll down to the muffins.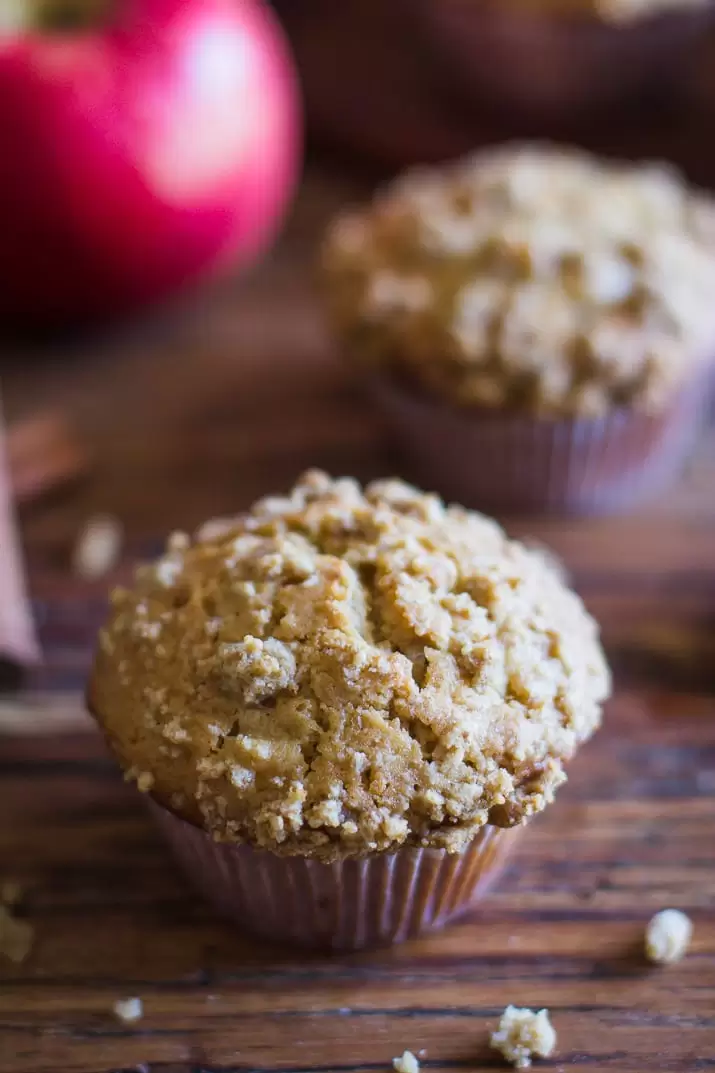 I've been really struggling in the recipe development department the past couple weeks. I think I've just been so busy that I haven't had my usual amount of down time to just sit and think about food combos. It's a sad sad time when I'm too busy to think about food. I expressed this concern to a co-worker who gave me an great idea for a roasted beet recipe that she's been making a lot lately. I wanted to test that out on my day off but then I couldn't find beets ANYWHERE! :(
All of this to say that my recipe today is an adaptation from the cookbook Honey and Jam
by Hannah Queen. I don't actually know Hannah but we have a mutual friend (hi Morgan!) who introduced me to her cookbook. I absolutely love it and ordered my own copy yesterday after finally looking through the copy that my friend loaned to me. Her photography is so beautiful and I basically want to bake every. single. thing. in this cookbook.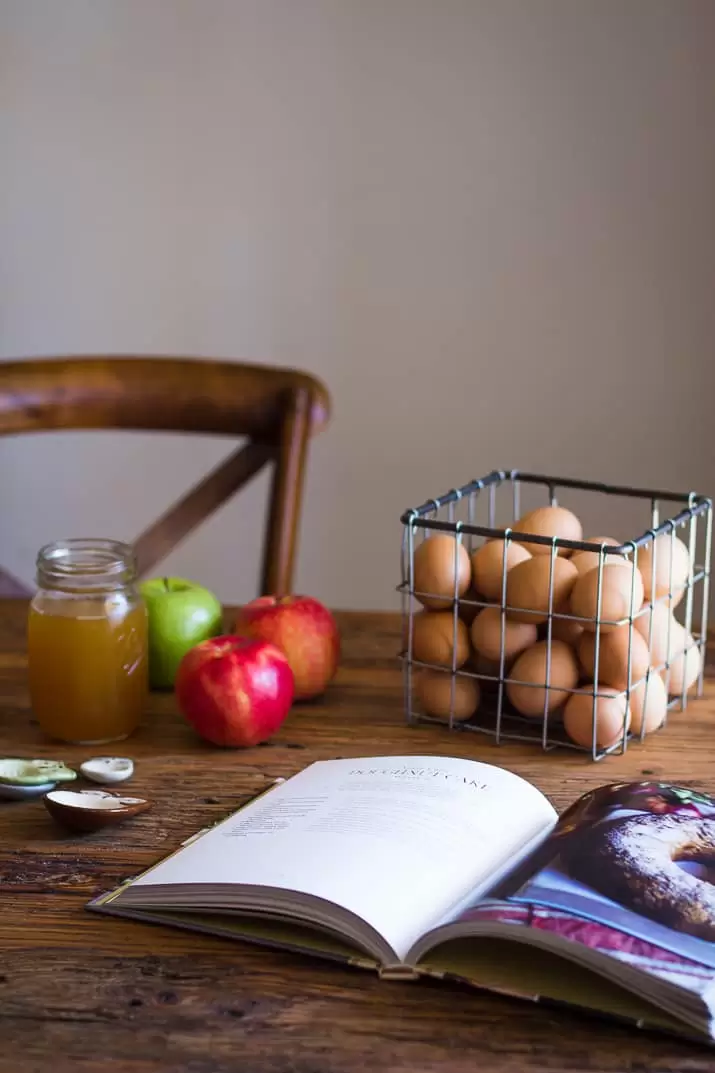 The cookbook is split up into seasons (which I LOVE) and I ended up baking the very first thing in the fall section. I took Hannah's Apple Cider Doughnut Cake recipe and lightly adapted it to make it into muffins. Then I added a simple crumble to the top because YUM.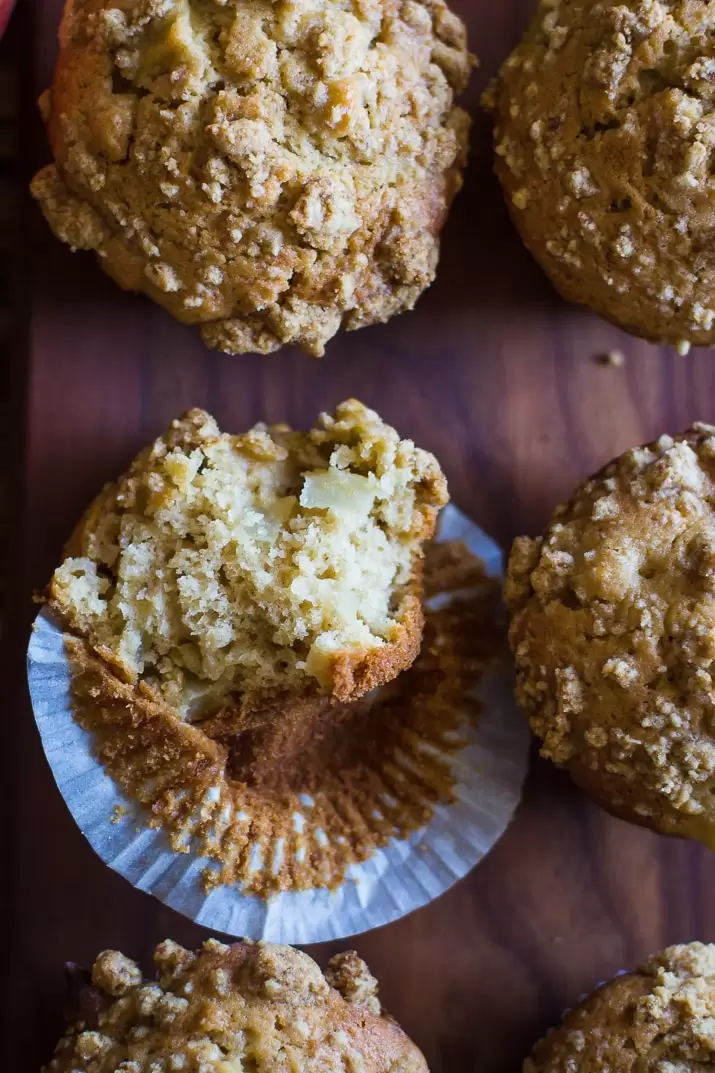 As most recipes on my blog do, this one comes together rather quickly.
After being reduced a bit, the apple cider is mixed together with the brown sugar, eggs, and butter. The rest of the dry ingredients are then sifted together.
It's then ALL mixed together in a big bowl…
And then the apples are all stirred in. This batter is on the thicker side.
Not pictured: the crumble is made by combining all of the ingredients in a food processor and pulsing for a minute or so.
The batter is then poured into the lined muffin tins. I poured the batter in so that it was flush with the top of the muffin cups. I wanted some rather plump muffins :)
And the crumble is then piled on top. I didn't go crazy with the crumble buy you do you.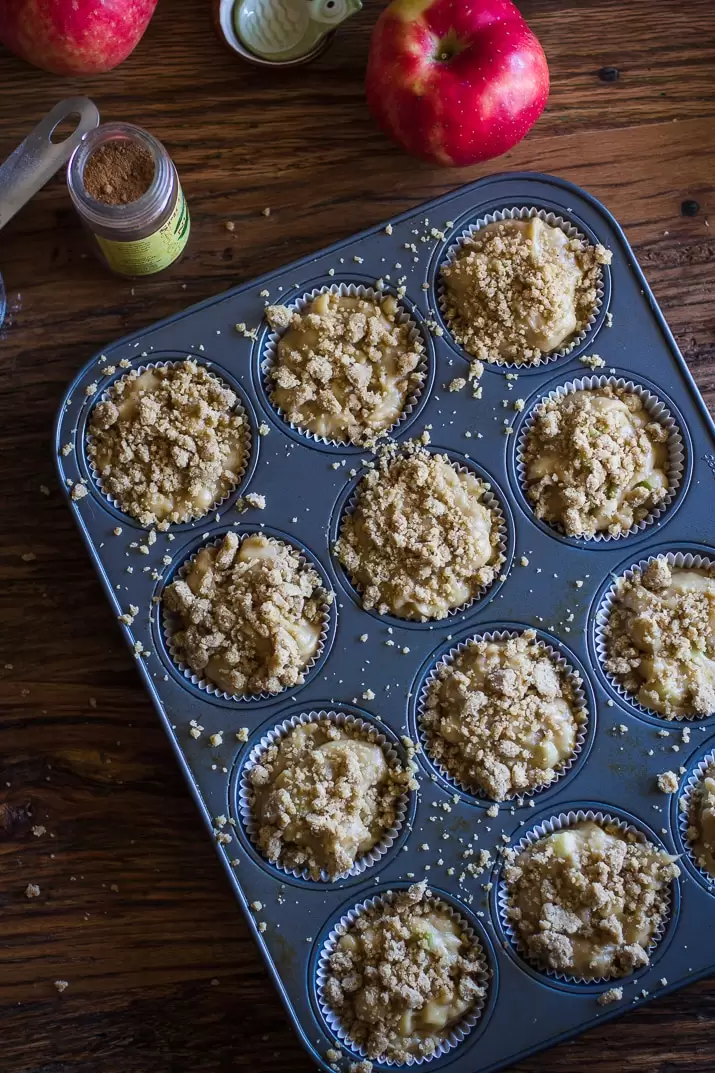 After a short time in the oven, the muffins emerge with all of the best smells of fall! Cinnamon, Nutmeg, sugar, and apple.
If you're looking for a good seasonal cookbook (it's all yummy baked goods) I highly recommend Honey and Jam
!!
Print
Apple Cider Donut Muffins
---
Total Time:

1 hour 5 minutes

Yield:

1

2

1

x
For the crumble:
1/2 cup

of all purpose flour

1/4 cup

of packed light brown sugar

1/8 teaspoon

of salt

4 tablespoons

of unsalted butter, room temperature
For the muffins:
3 cups

of fresh apple cider

1 1/2

cps of packed light brown sugar

3

large eggs

1 1/2

sticks (3/4 cup) of unsalted butter, melted

2 1/2 cups

of all purpose flour

2 teaspoons

of baking powder

1 teaspoon

of salt

1 teaspoon

of ground cinnamon

1/2 teaspoon

of ground/ grated nutmeg

1

large granny smith apple, finely chopped
---
Instructions
In a medium saucepan, bring the cider to a boil. Reduce heat and simmer for about 25 minutes until the cider has reduced to about 1 cup. Set aside and let cool.
Pre-heat the oven to 350 degrees F. Line 12 muffin cups with liners.
Make the crumble my combining all of the crumble ingredients in a food processor and pulse a few times until small clumps begin to form. Place in the freezer until you're ready to use it.
In a medium bowl, whisk together the brown sugar, eggs, butter, and the cooled cider.
In a separate large bowl, sift together the flour, baking powder, salt, cinnamon, and nutmeg.
Pour the wet ingredients into the large bowl with the flour mixture and stir together until just combined.
Add in the apples and stir to combine.
Evenly pour the batter into the muffin tins so that the batter is flush with the top of the cup. Top with the crumble.
Bake the muffins for 30-35 minutes or until a toothpick inserted in the center comes out clean.
Let cool slightly and ENJOY!!
Prep Time:

30 minutes

Cook Time:

35 minutes
This post may contain affiliate links. Please read my disclosure policy.