No Bake Peanut Butter Pie with Chocolate Graham Cracker Crust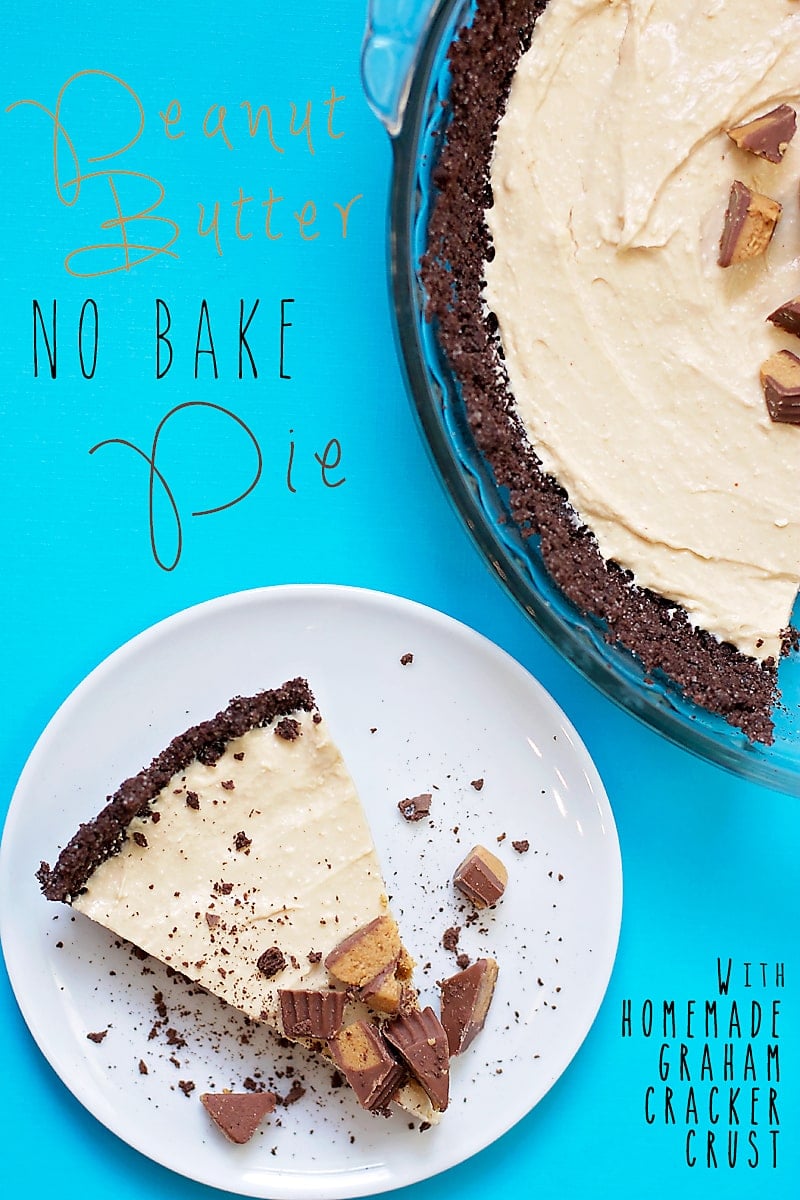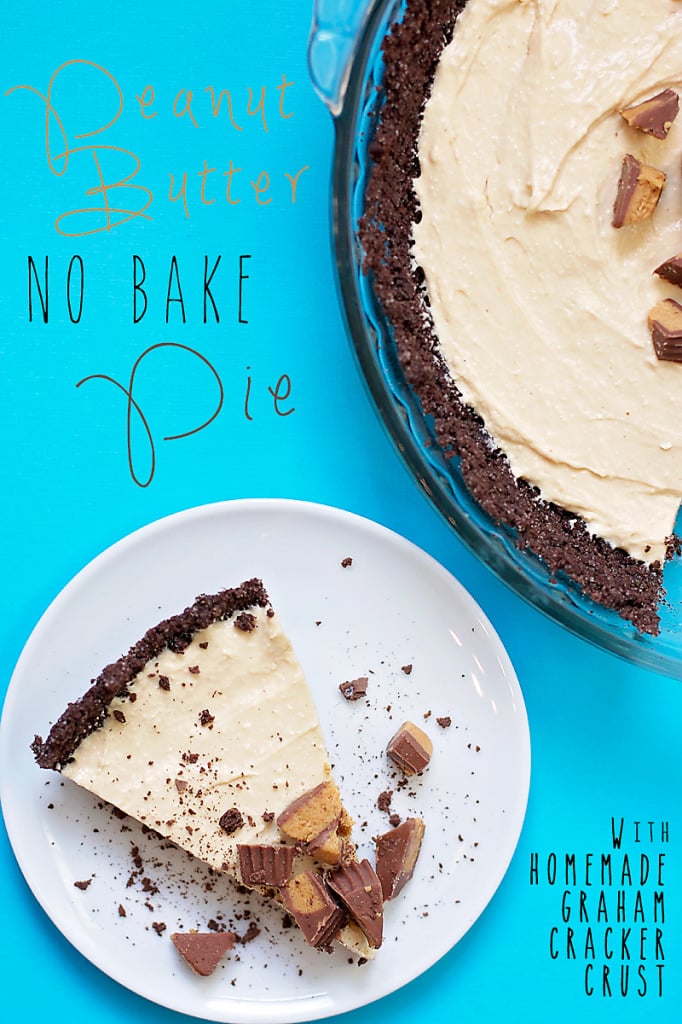 For the first ~23 years of my life, I hated peanut butter. Or, I thought I hated peanut butter. I know, right!? What the heck was wrong with me? I'm not sure how I made it that long without eating it but ever since I discovered that I actually love it, I've had to make up for lost time.
Then, I discovered that it was super easy (and SO yummy) to make homemade peanut butter. My life hasn't been the same since I made these marvelous culinary discoveries.
In other weather related news, it's POURING in Nashville today. The storms started right as my alarm(s) went off which made getting out of bed basically impossible. I slumped around the house telling myself that I'd wait until the rain let up a bit. But, then I looked at the radar and realized it wasn't going to stop raining until at least noon. O well, let's eat some pie….
Peanut butter pie!!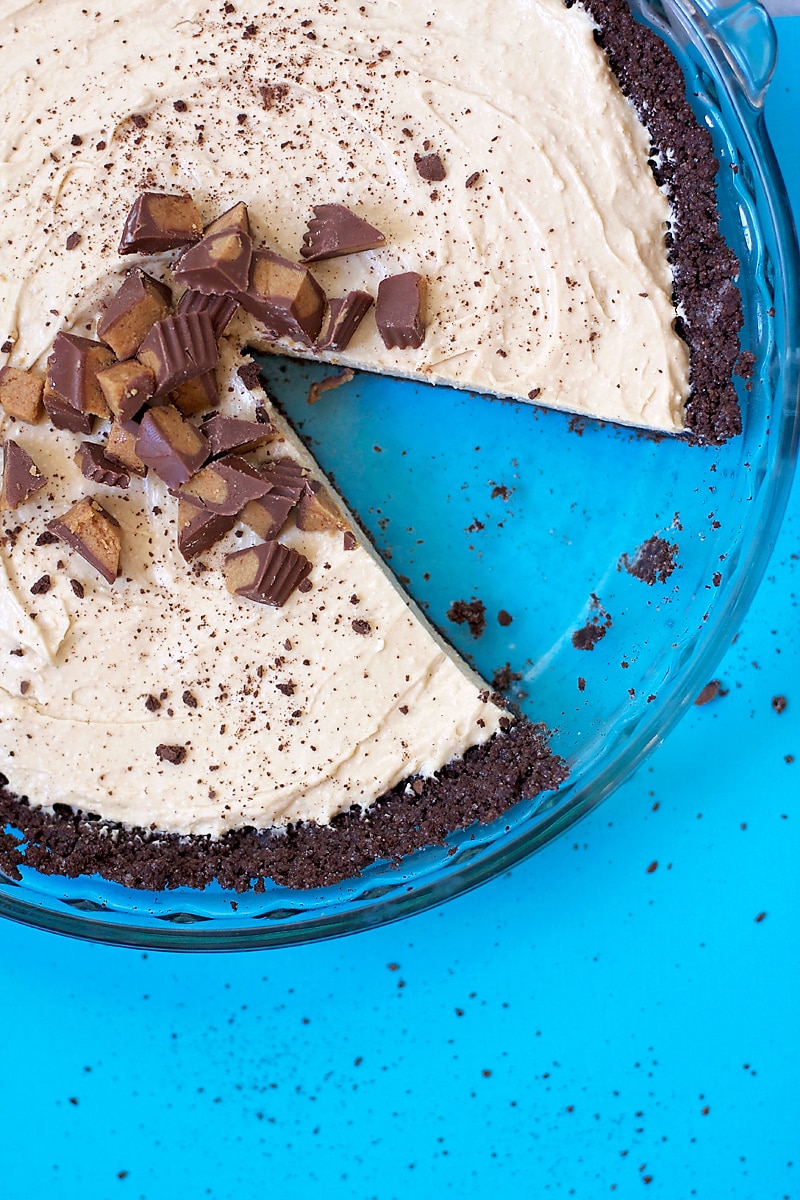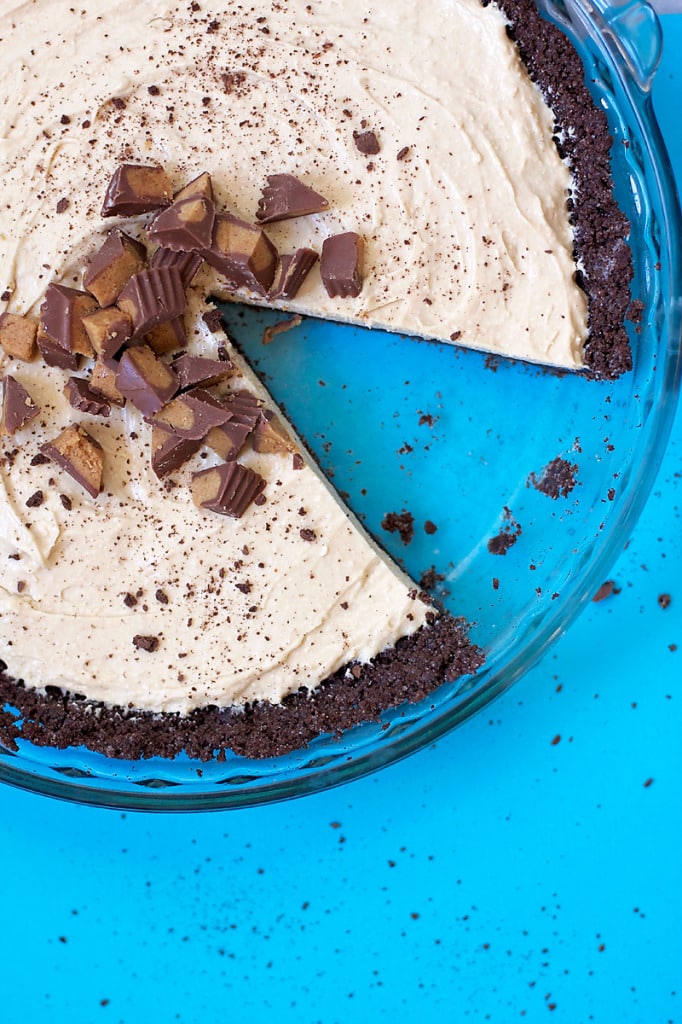 This super easy pie is typically made with a store bought graham cracker crust. BUT, I decided to get fancy (I mean, as fancy as you can really be with a graham cracker crust) and make my own. When I ended up in the cookie aisle starring at the graham crackers, I couldn't not get the chocolate ones. I just couldn't. best. decision. ever!
The crust can be made in advance (the night before) or it can be made right before you need it. I used a food processor to crumb-ify the graham crackers.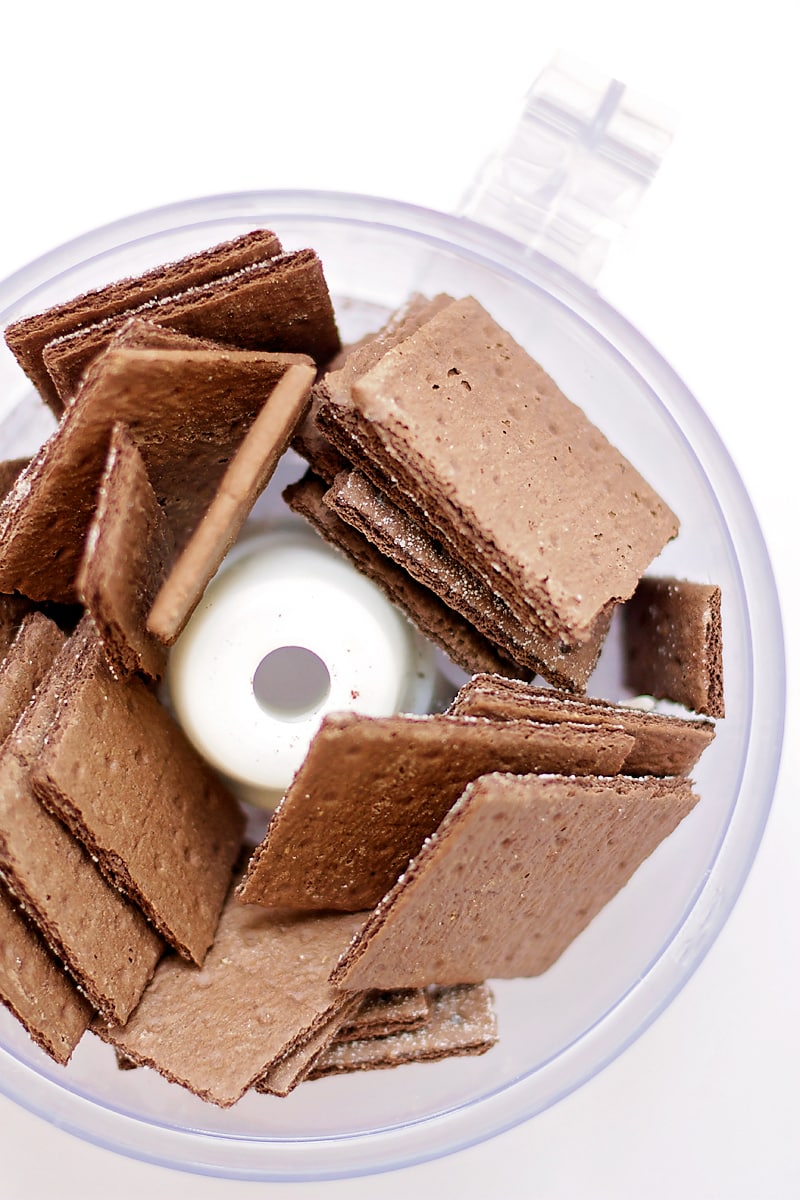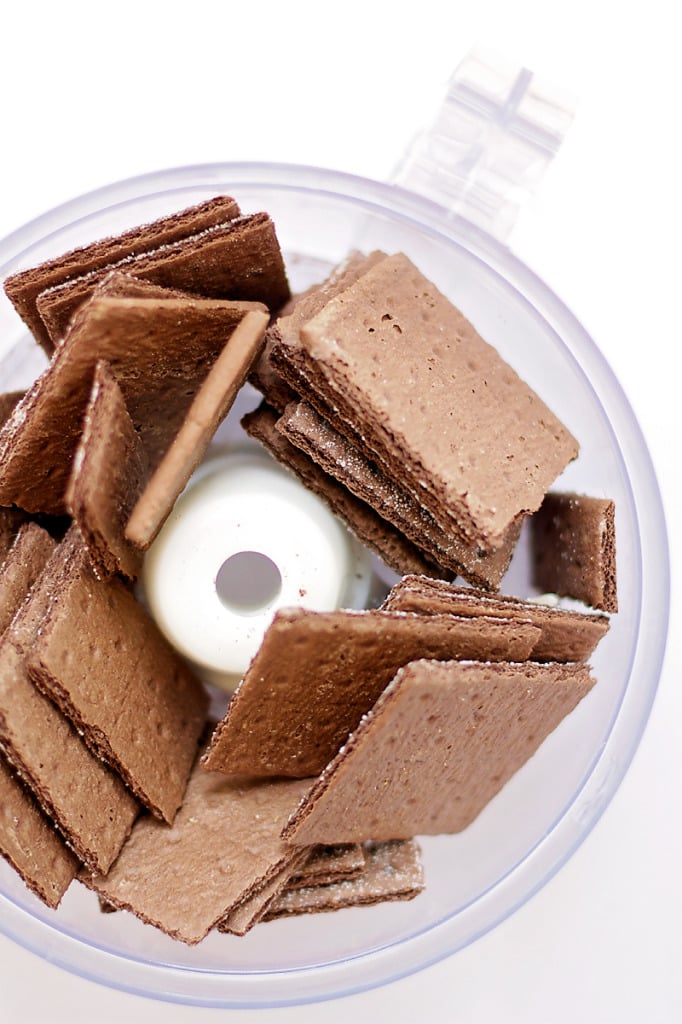 Sixty seconds in the food processor and you've got the beginning of a delicious crust.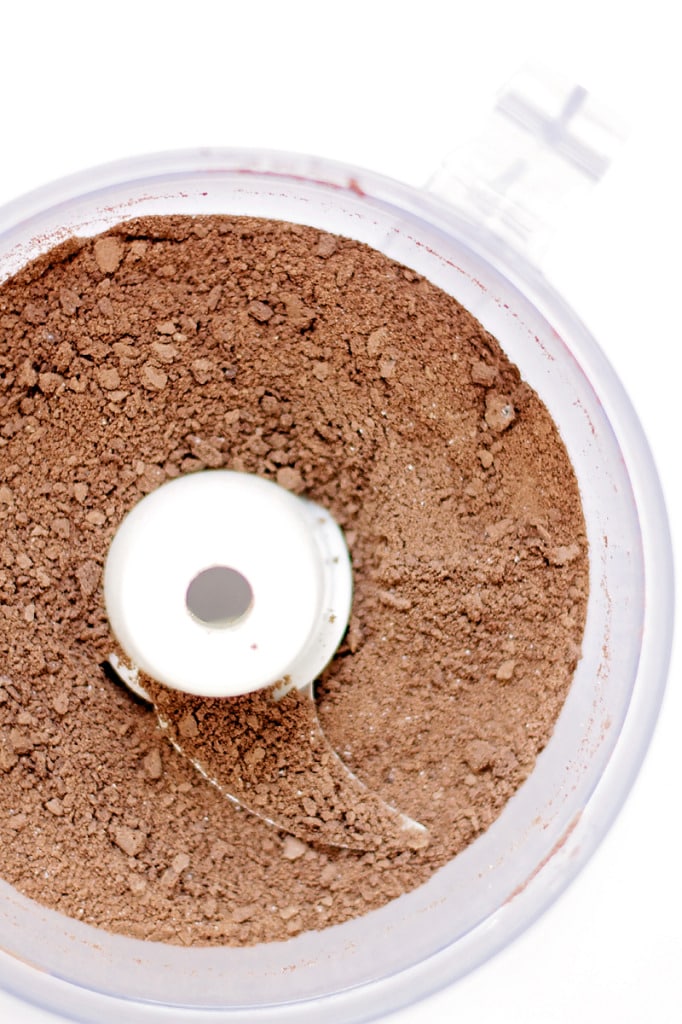 For the crust, combine the graham cracker crumbs, melted butter, a bit of sugar, and cinnamon in a bowl.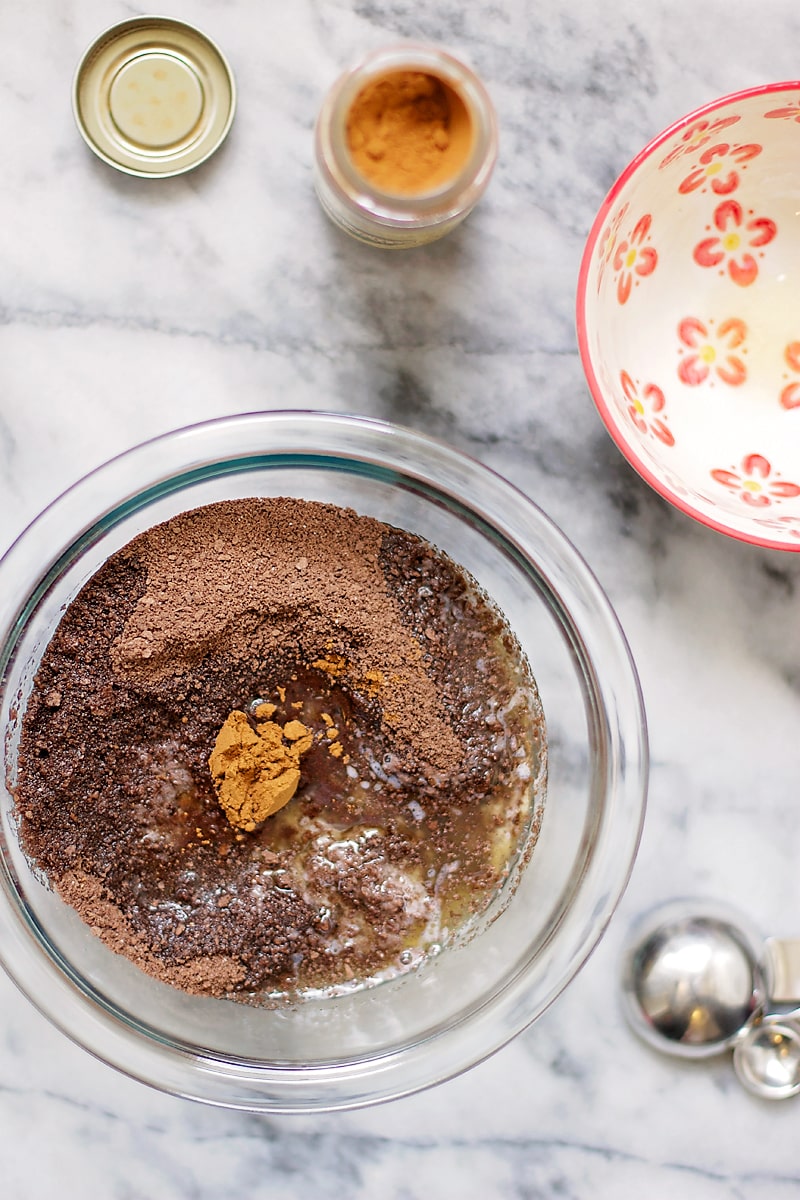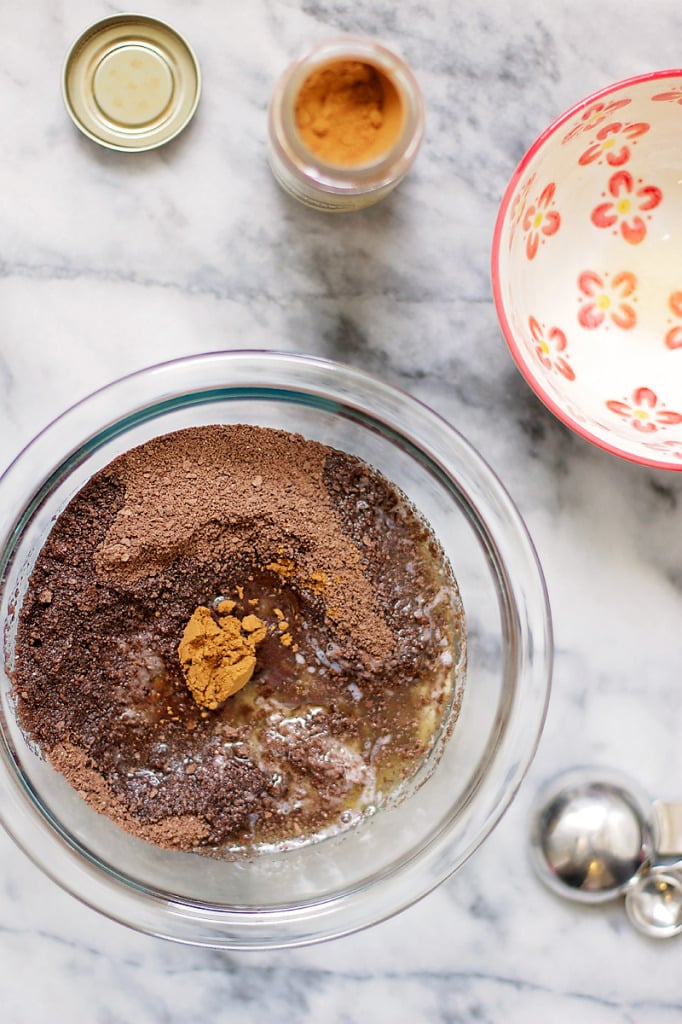 Once thoroughly combined, you'll have a rather moist (but not sticky) mixture.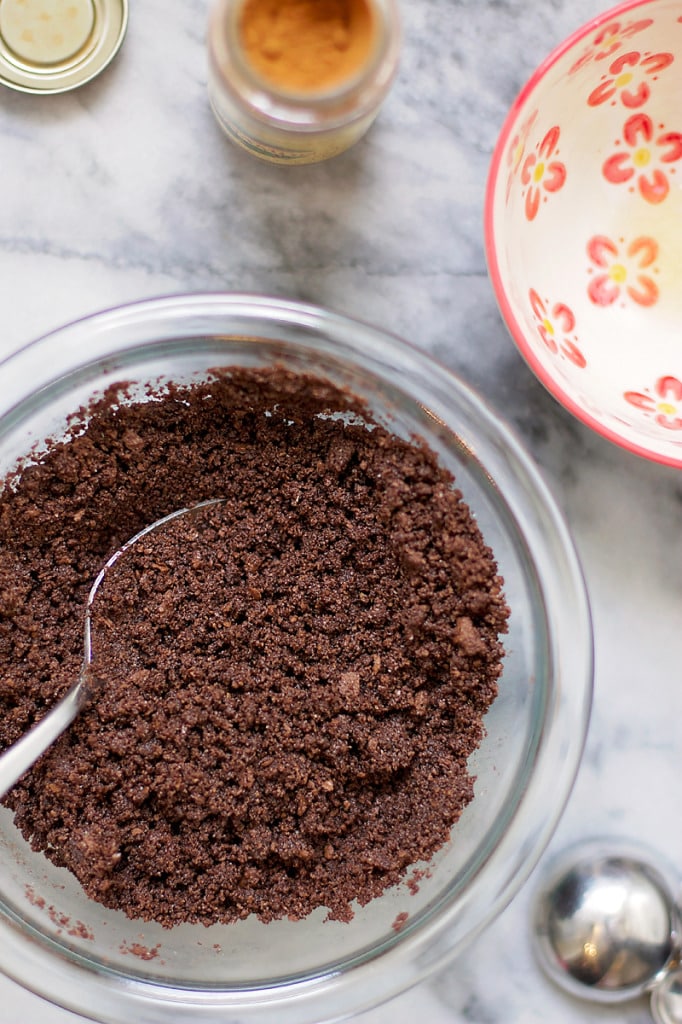 Pour the mixture into your pie pan, evenly distributing it across the pan, and press it all into the bottom and the sides of the pan. You really want it to be tightly packed into the dish so it sticks together well.
Bake for just a few minutes (7 to be exact), let it cool for a few minutes, and then stick it in the fridge while you prepare the peanut butter filling.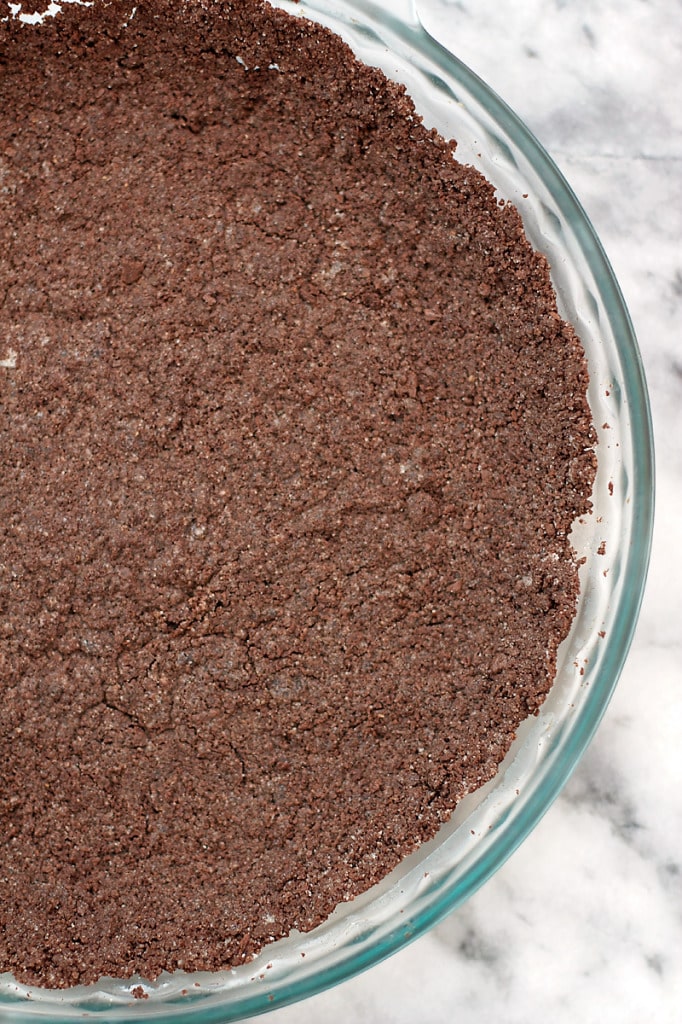 The filling comes together in NO time. Even if (when!) you make the peanut butter AND the whipped cream from scratch. My homemade peanut butter recipe is HERE and my homemade whipped cream recipe is HERE. DO IT!
Mix the peanut butter, confectioners sugar, and cream cheese in a medium bowl.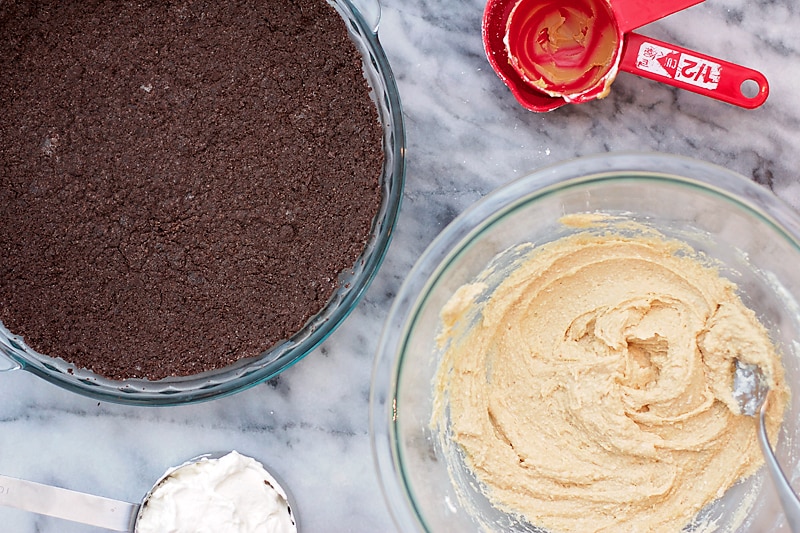 Then mix in the whipped cream and stir until well combined.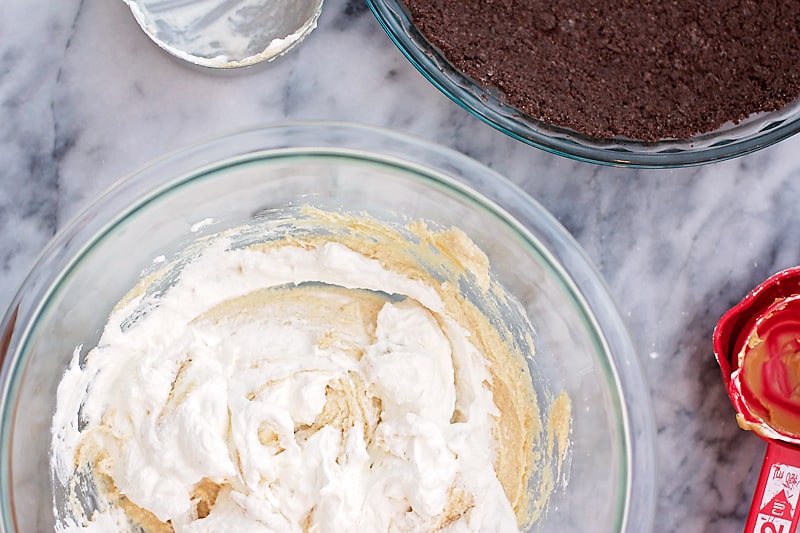 Now pour the peanut butter mixture into the graham cracker crust.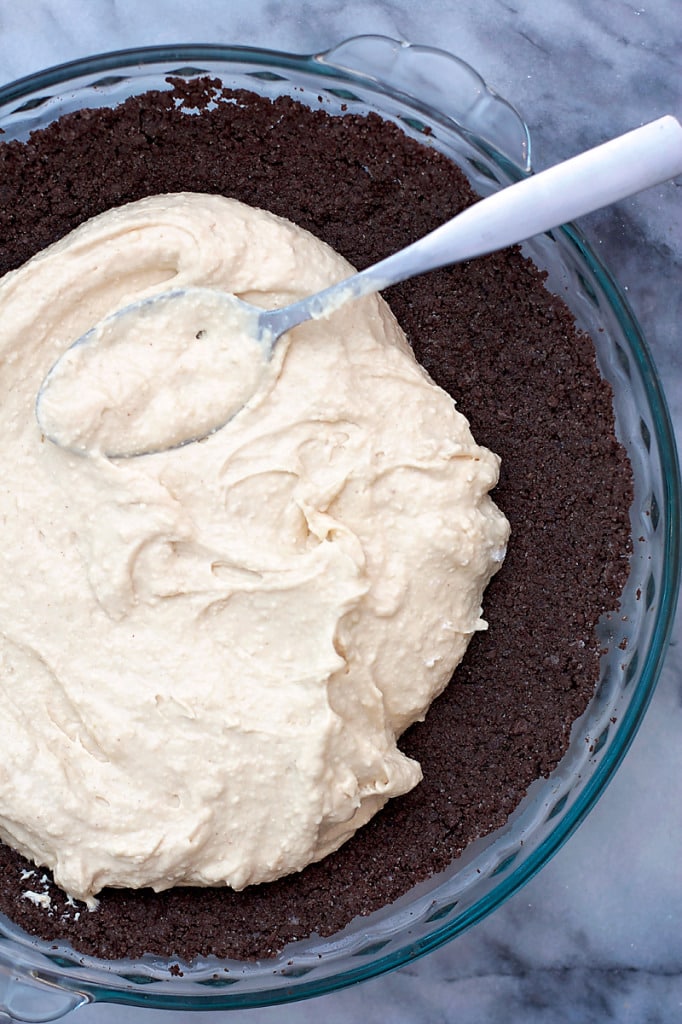 Spread the mixture out evenly and then put in the fridge for at least an hour. 2-3 hours if you have a bit more patience than I do. Overnight would even be okay.
You'll end up with something like this: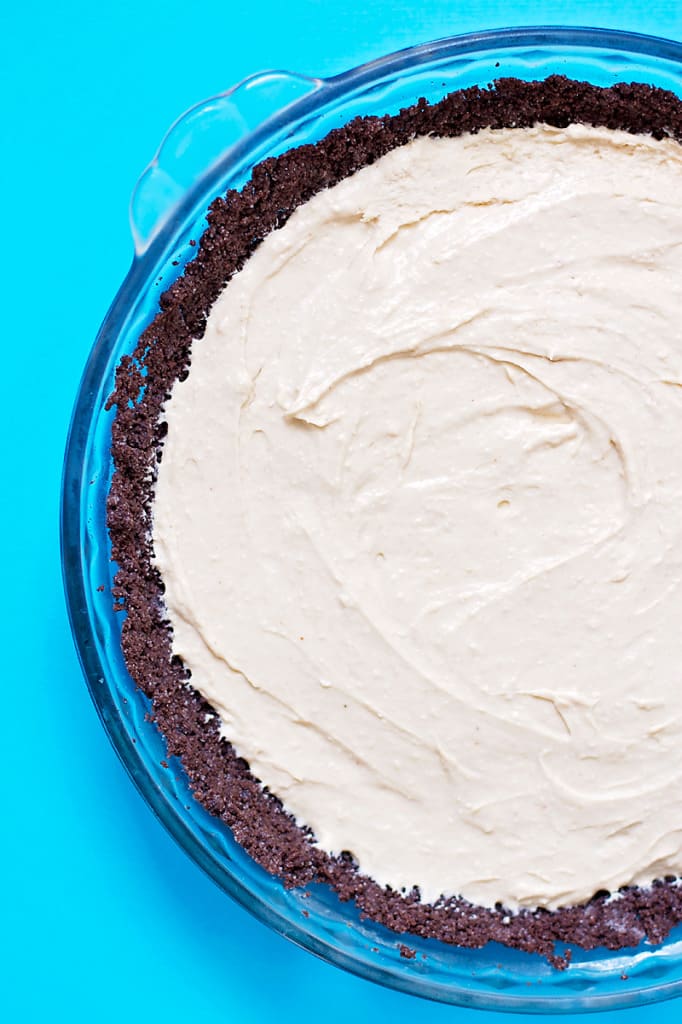 YUM! I should have saved a piece of this to eat for while I was writing this post. Why do I torture myself like this!?
Anyways, I highly recommend topping this pie with 2 chopped up peanut butter cups and a few sprinkles of graham cracker crumbs. MORE peanut butter can only make this better.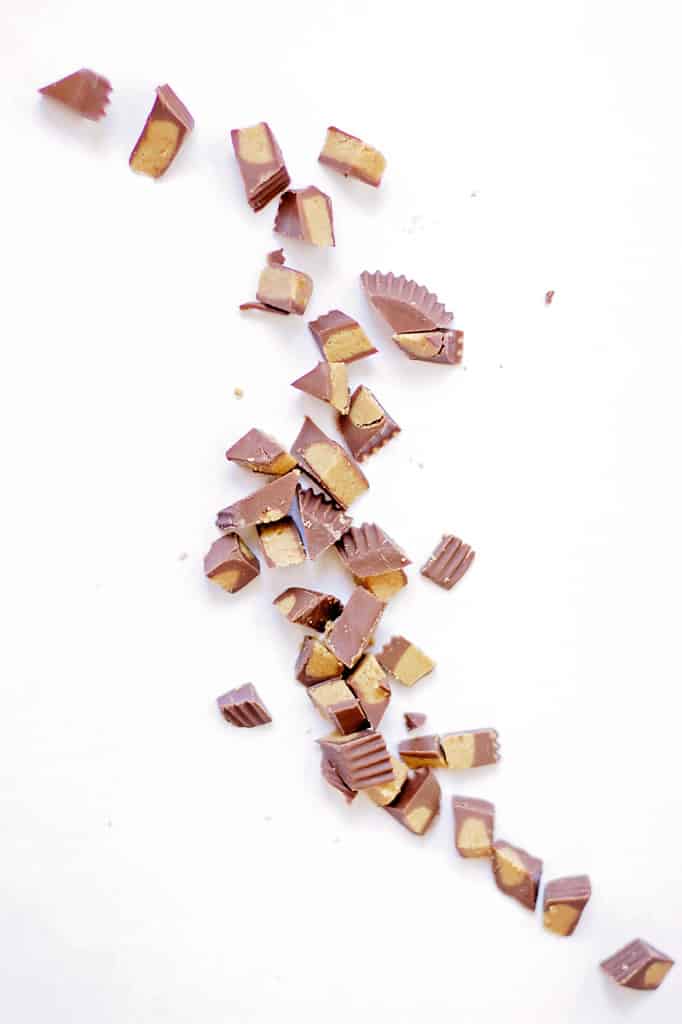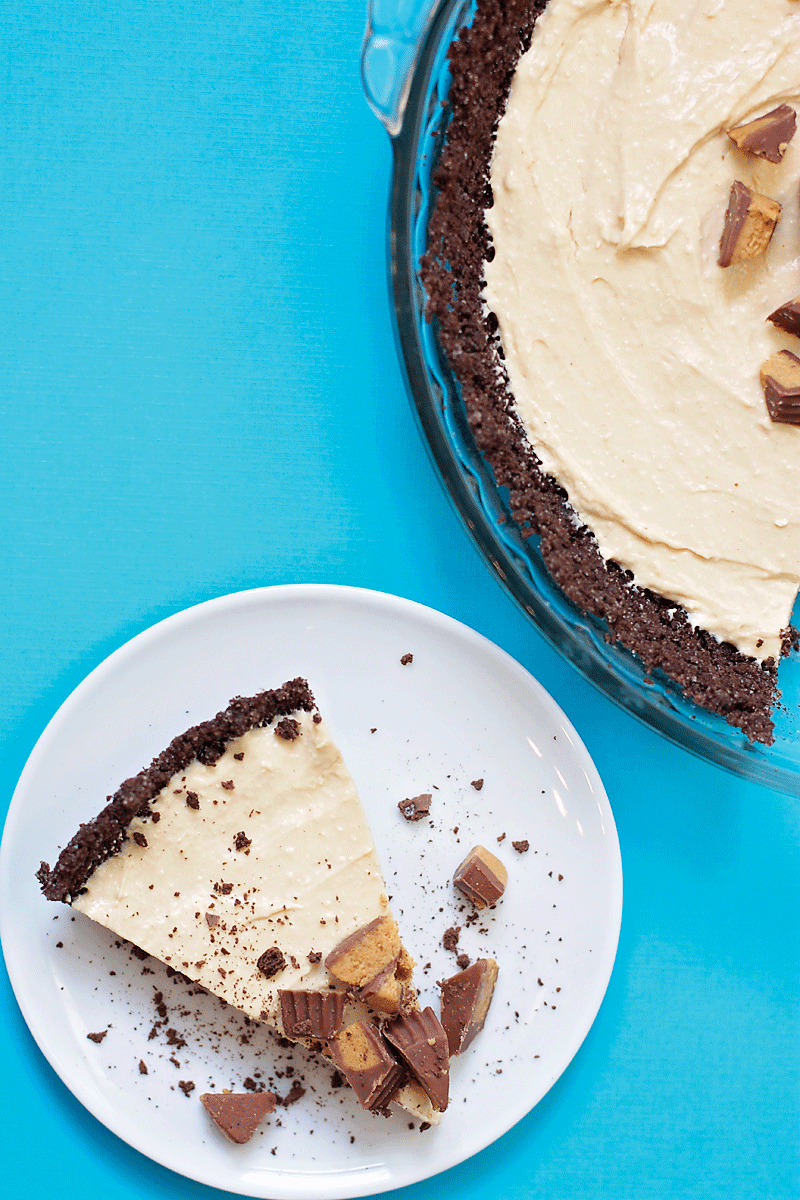 I've been trying to limit the number of pictures in a post but I can't refrain on this one. Sorry. A couple more and THEN the recipe. I promise :)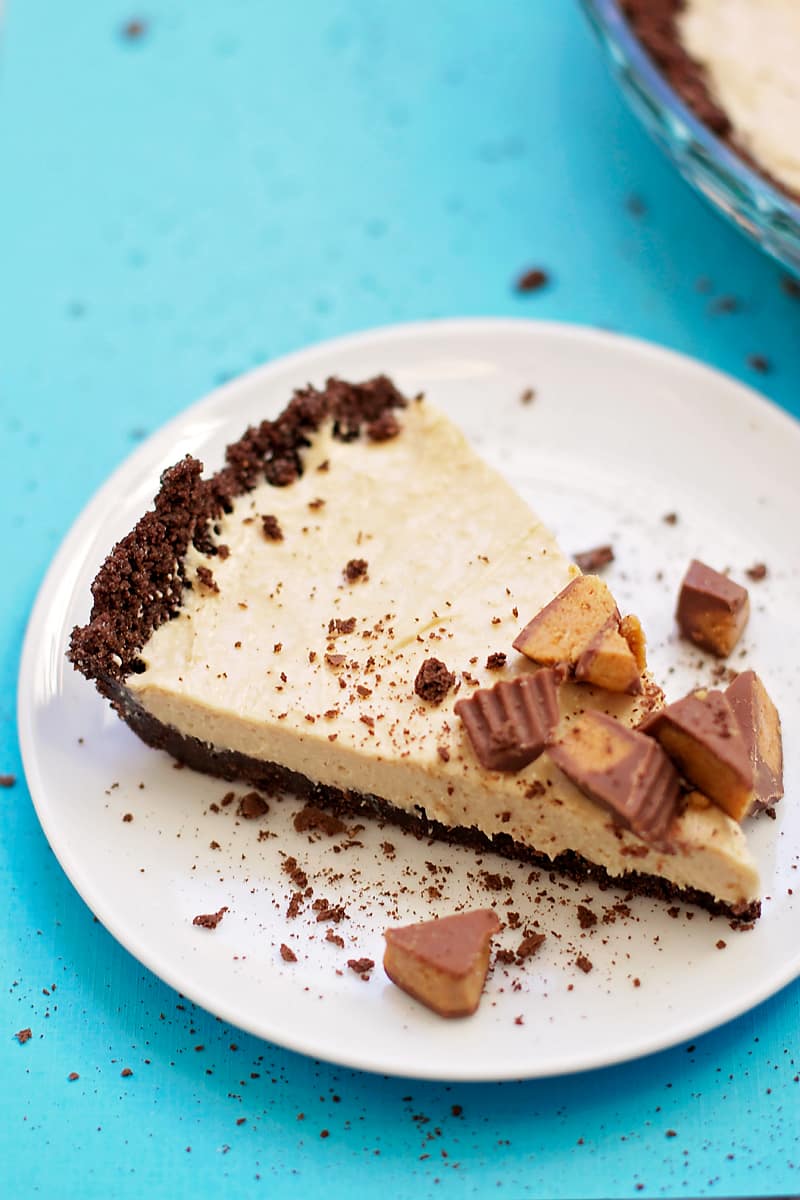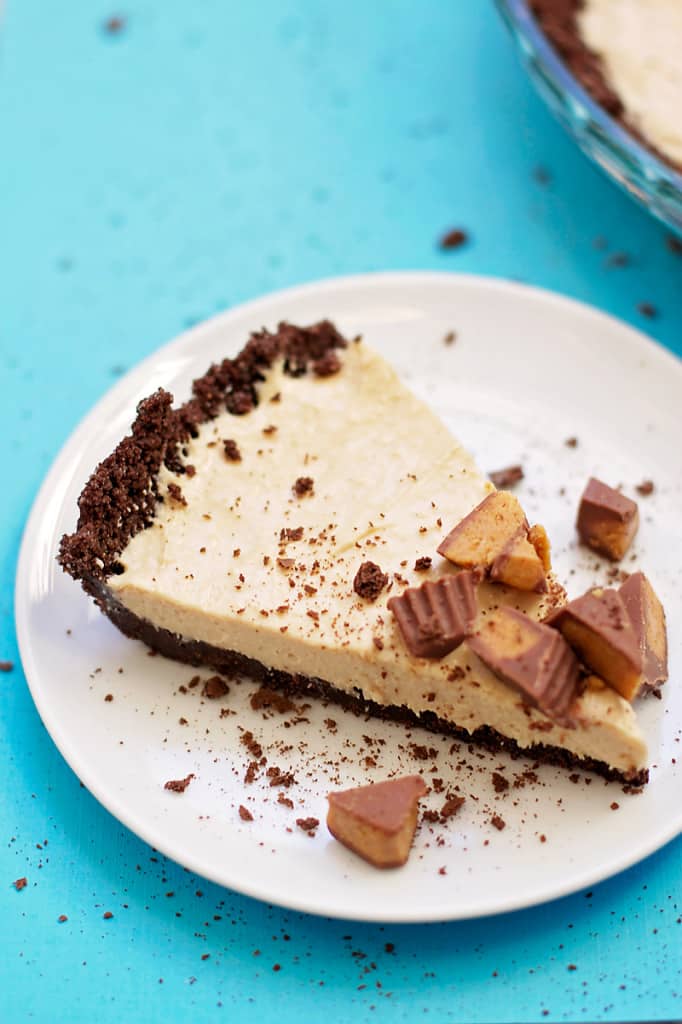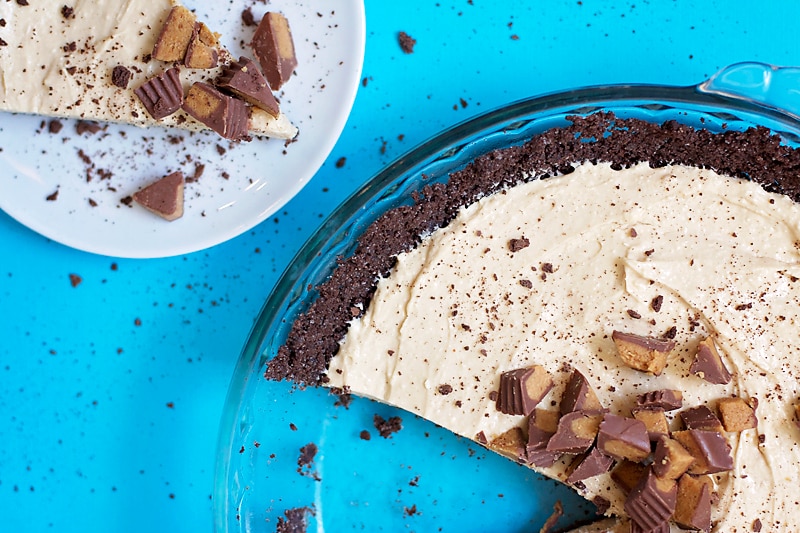 See How To Make the Pie:
Print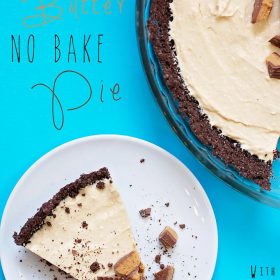 No Bake Peanut Butter Pie with Chocolate Graham Cracker Crust
---
Scale
Ingredients
For Crust (you can use store bought):
1 1/2 cups of graham cracker crumbs (chocolate or regular)
1/4 cup of white sugar
6 tablespoons of butter, melted
1/2 teaspoon of cinnamon (optional but yummy)
For Pie Filling:
1/2 cup of confectioners' sugar
5 oz of cream cheese, softened
1/3 cup of peanut butter
1 cup of whipped cream
Topping:
2 peanut butter cups, chopped
Graham cracker crumbs
---
Instructions
For Crust:
Placing your graham crackers in a food processor, process until they are completely crumby with no big chunks.
In a medium bowl, combine the graham cracker crumbs, butter, cinnamon, and sugar in a bowl.
Pour the mixture into a 8-9 inch pie pan and tightly press the mixture into the bottom and the sides of the pan.
Bake at 375 degrees F for 7 minutes. Let cool.
Preferable but not necessary: refrigerate before using (an hour- overnight)
For Pie:
Mix the peanut butter, confectioners sugar, and cream cheese in a medium bowl.
Then mix in the whipped cream and stir until well combined.
Now pour the peanut butter mixture into the graham cracker crust and spread the mixture out evenly and then put in the fridge for at least an hour (2-3 hours if you have a bit more patience)
Optional: top with chopped peanut butter cups and additional graham cracker crumbs
---