Broccoli & Cheese Quinoa Bites
This post may contain affiliate links. Please read my disclosure policy.
I posted on my Instagram recently about how much I've been trying to get Jemma to like solid foods. So far we've tried rice cereal (which the doctor recommended), sweet potato, and carrot. I cooked and pureed some sweet potato and carrot myself but then realized that, on its own, it was maybe a little too thick. Someone recommended adding a little breastmilk to it but instead, I just bought some at the store.
None of it worked and she hated it all. ??? A good friend of mine keeps reminding me that "food before one is just for fun". Nevertheless, I'm inexplicably very excited for Jemma to start liking solid foods. Maybe because food is my thing. Also, I can't wait to make her fun pureed fun combos. Like, a baby version of my fruit and veggie smoothies ? SOON!
While Jemma is off hating anything that isn't breastmilk, we're going to dive into these Broccoli and Cheese Quinoa Bites! Mmkay? I promise you'll like them more than my 6 month old likes carrot. PROMISE!
All of the ingredients for these bites get thrown together into one big bowl, mixed together, and then stuffed into muffin tins to bake for a bit. EASY. I'm a huge fan :)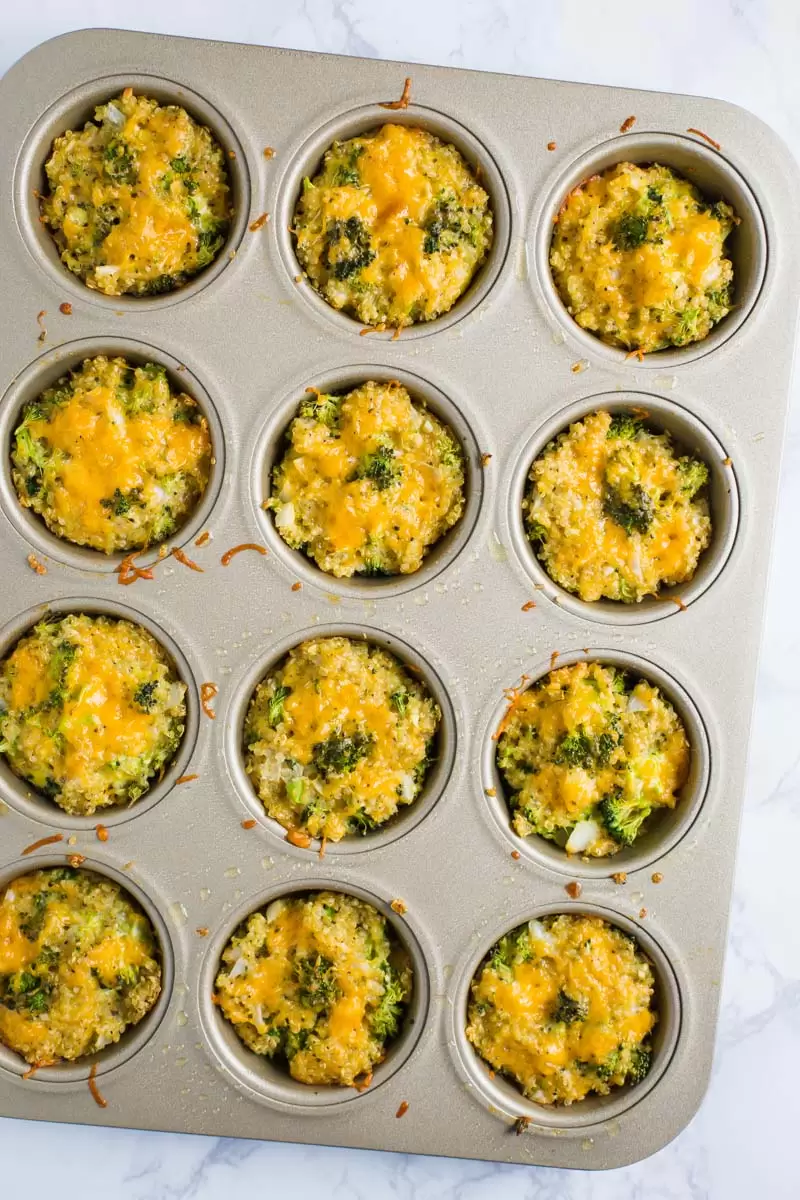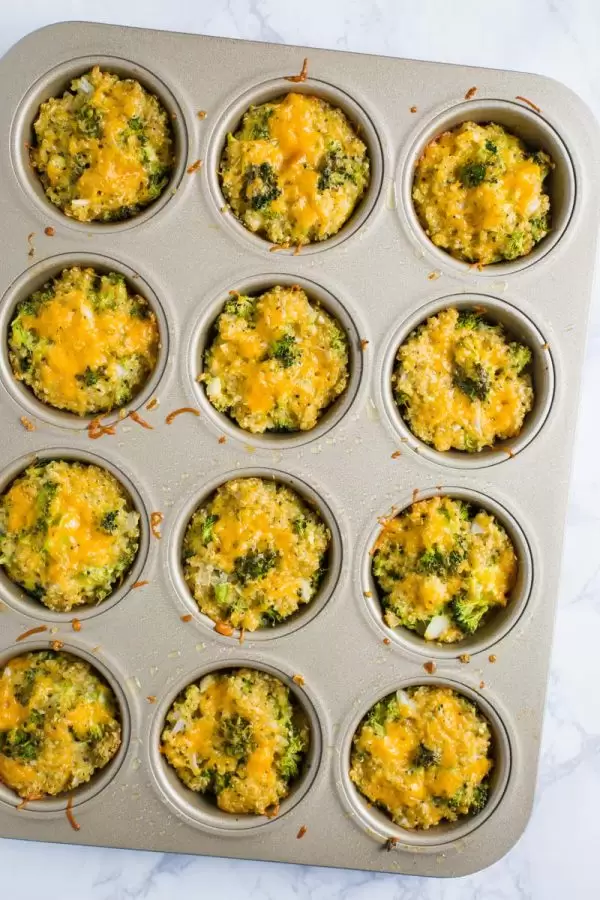 Actually, I'm a pretty big fan of quinoa in general. I jumped on the bandwagon ~8 years ago when it first became hip and I've been obsessed with it ever since. GIVE ME ALL THE QUINOA! My first adventure in bite sized quinoa dinners came in the form of THESE delicious kale and quinoa patties. (you need to make those as well!).
I would be fine eating these by themselves for dinner but they would also be great as a side dish!
PRO TIP: you can cook the quinoa in your Instant Pot! HERE are the directions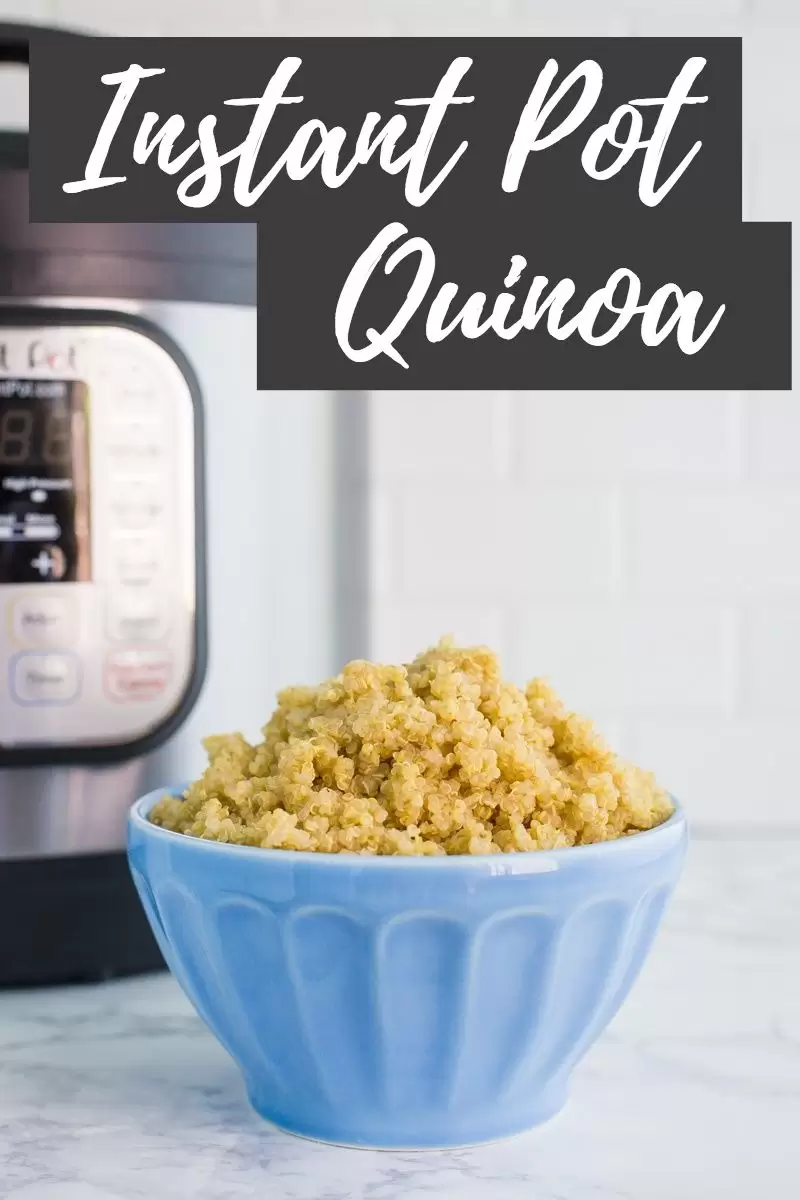 Print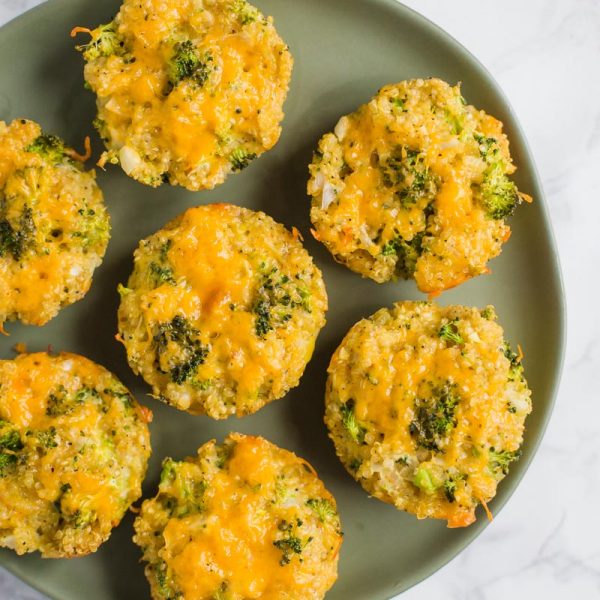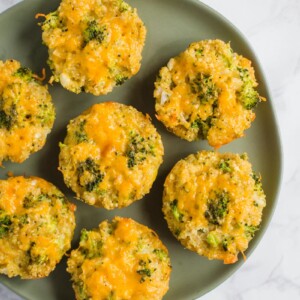 Broccoli & Cheese Quinoa Bites
---
1 ½ cups

of broth

¾ cup

of quinoa

2 cups

of broccoli, finely diced

1 cup

of cheddar cheese, plus extra for topping if desired

1 cup

of onion, diced

2

cloves of garlic, minced

½ teaspoon

of oregano

1 teaspoon

of salt

½

teaspoon of pepper

2

eggs
---
Instructions
Pre-heat the oven to 350 degrees F. Generously grease a muffin tin with cooking spray.
Bring the broth to a boil in a medium saucepan. Add in the quinoa, lower to a simmer and cook, covered, until all of the liquid has been absorbed. Stir every few minutes. Once done, take off of heat and let sit, covered, for 10 minutes. Fluff with a fork and then place in a large bowl to cool. You can cook the quinoa in your Instant pot using THIS method as well!
Once the quinoa is cool enough to handle, add in the broccoli, cheddar, onion, garlic, oregano, salt, pepper, and eggs. Mix until full combined.
Divide the quinoa mixture evenly among the 12 muffin tin cavities. Top with extra cheese if desired.
Bake in the oven for 20 minutes. Let cool slightly and ENJOY!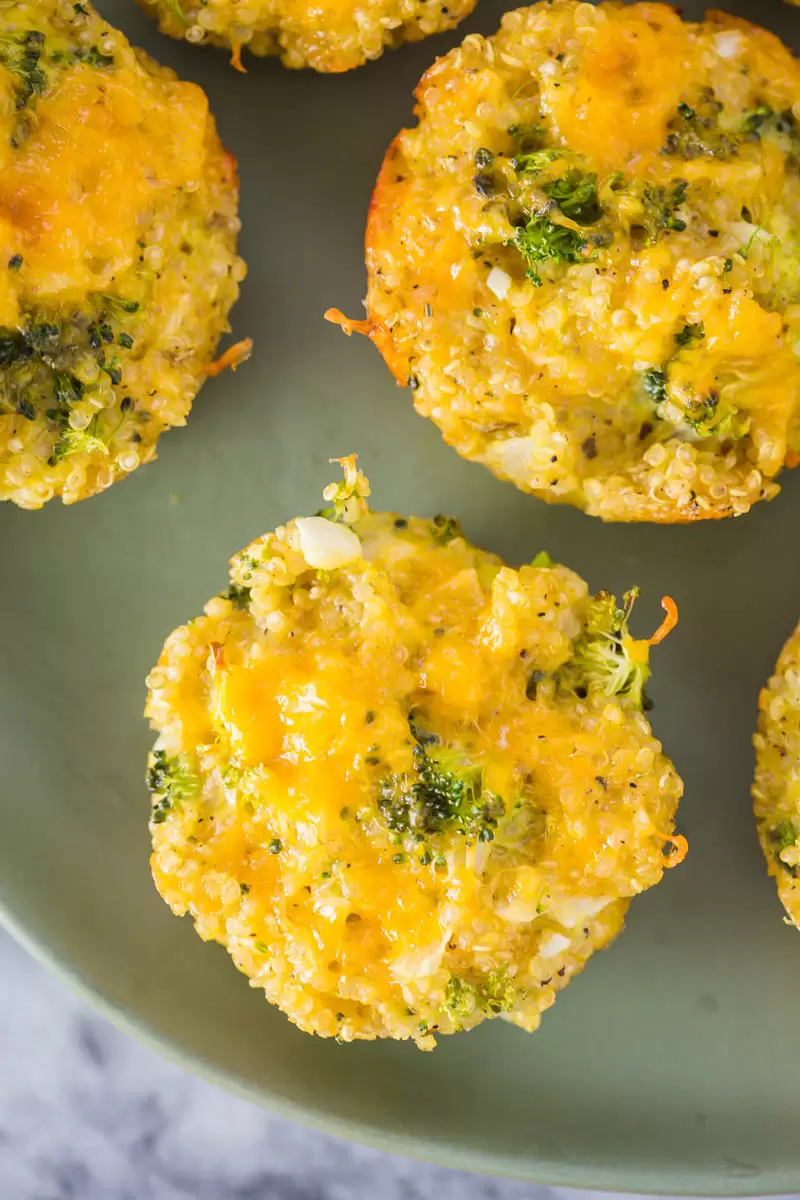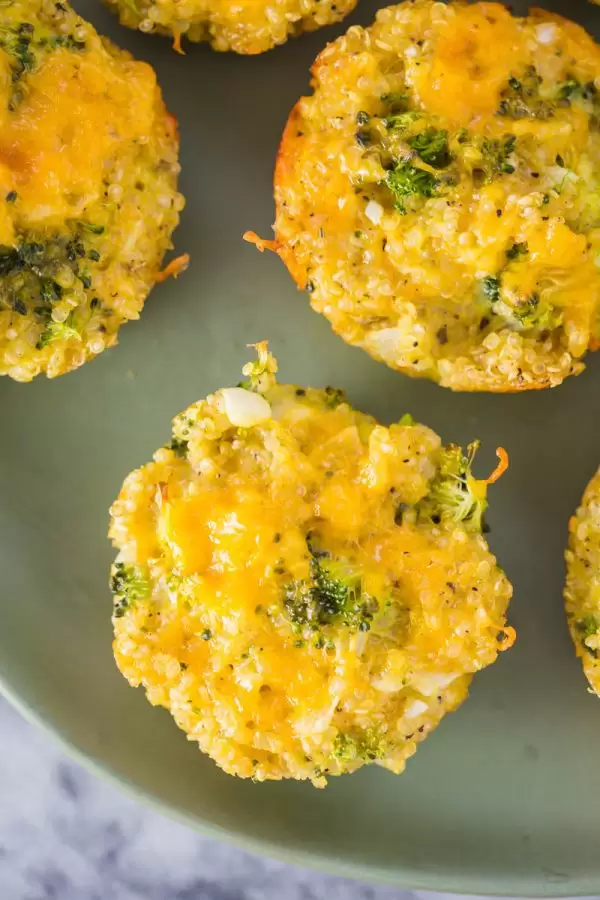 This post may contain affiliate links. Please read my disclosure policy.