Chocolate Peanut Butter "Nice Cream"
This post may contain affiliate links. Please read my disclosure policy.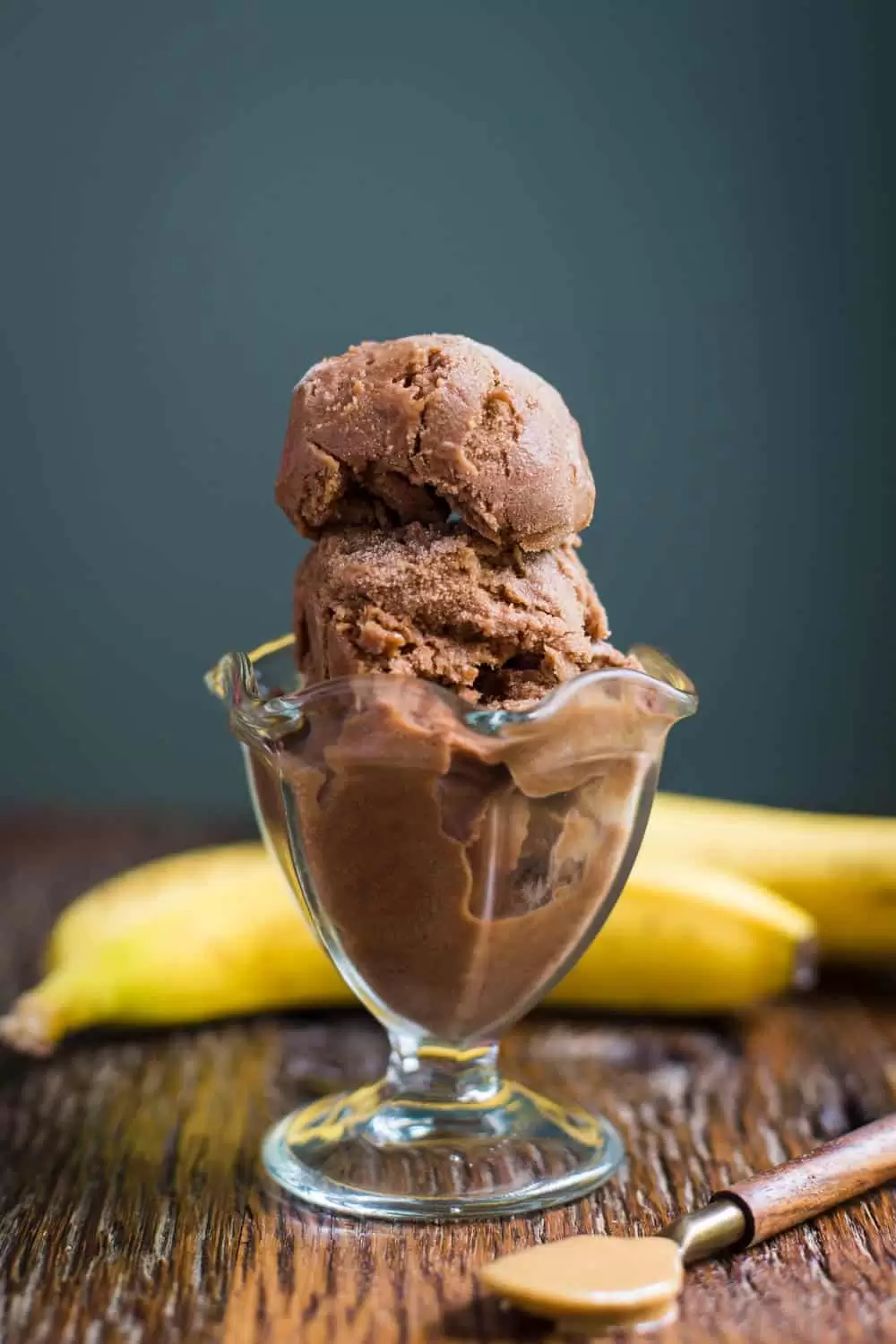 You're all familiar with "nice cream", right? Frozen bananas mashed up as a healthy alternative for ice cream…. It's one of those health food crazes that I ignored for many years because similar to the popularity of spaghetti squash and cauliflower rice, it just sounded ridiculous. Several years ago, however, I did try it and have been consuming copious amounts of frozen banana ever since.
In that time, I've formulated some recipes that manage to disguise the taste of the banana (not that anything is wrong with bananas, I love them) because sometimes you just want to feel like you're truly eating the real thing.
This chocolate peanut butter combo is my ALL TIME favorite. But, lets be honest, anything chocolate and/or peanut butter flavored is typically my favorite.
Have you ever heard of PB2? There are other brands of it as well but it's powdered peanut butter and it's AMAZING!!
For the longest time I couldn't for the life of me figure out why anyone would EVER buy peanut butter powder. Then I tried it one time and instant understood. So, what's the deal with peanut butter powder?? Peanut butter powder is essentially ground up, dried peanuts that are processed in a way that removes a large portion of the fat and oil. SO, the calories are significantly lower BUT you still get the great taste of peanut butter!! (I know it sounds like I'm some kind of spokesman for PB2 but really I just love it and want everyone to know about it!).
Now, I don't use PB2 as traditional peanut butter. Meaning, I'm not going to rehydrate it (which is accomplished by mixing it with a bit of water) and then spread it on a sandwich or try and dip celery in it. I use PB2 exclusively in my blender and food processer. The most common way that I use it: SMOOTHIES!!! I would say that about 2/3 of all smoothies that I consume have PB2 in them. It's SO good!
So yea, that's what we're using in this ice cream. When blended up with other ingredients, you would NEVER know the difference between regular peanut butter and the peanut butter powder. I'm officially obsessed.
I keep a ridiculous amount of frozen bananas in my freezer at all times. So, I'm always ready to make this banana ice cream.
It's pretty simple. Just blend together bananas, cocoa powder, powdered peanut butter (regular peanut butter will also work), and a splash of almond milk or water if it needs a little liquid (also to make it creamier!).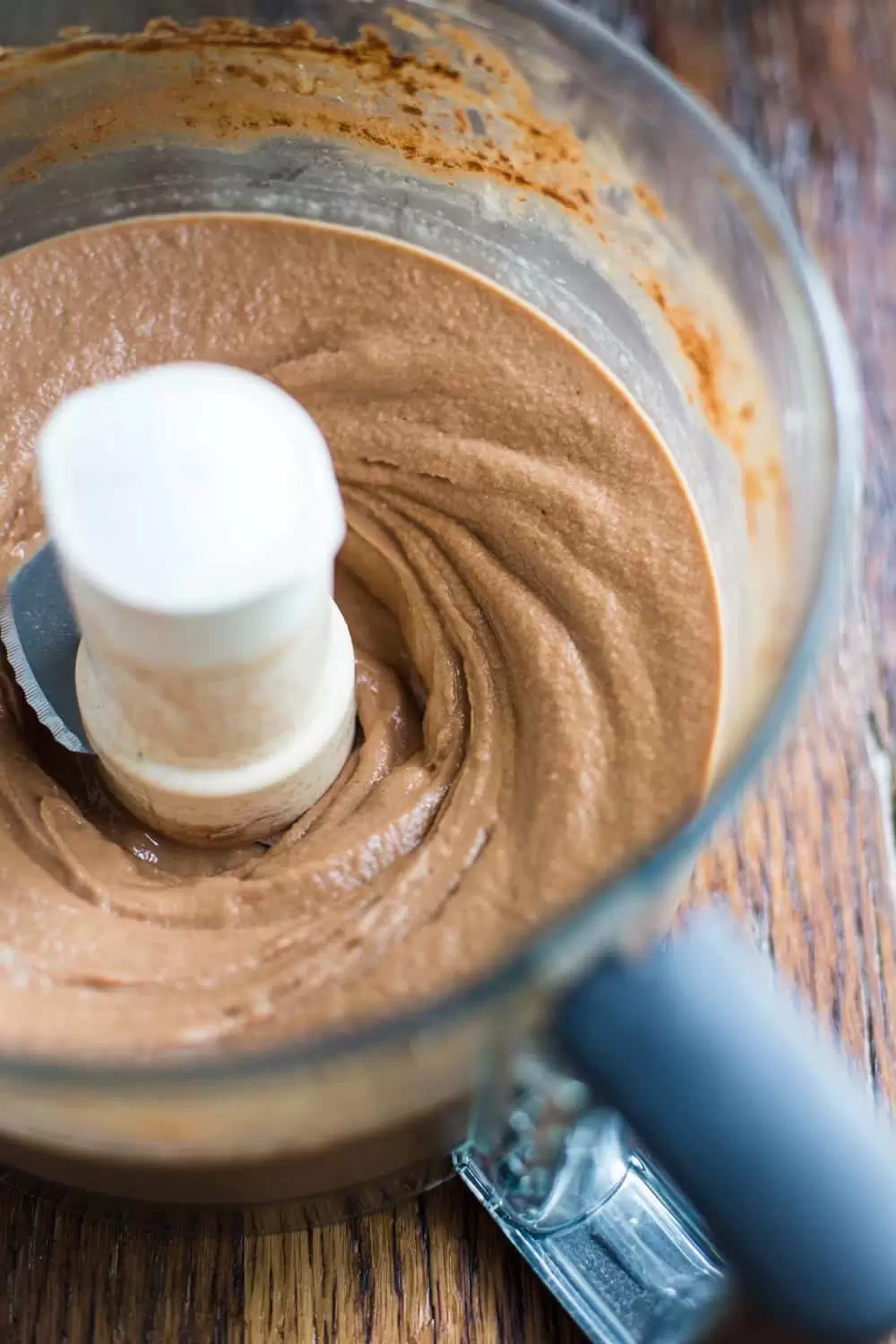 The end result is a creamy smooth delicious blend of ice cream yummiess. The texture is almost identical to soft serve ice cream which I LOVE. Sometimes, however, I'll make this in big batches and put the leftovers in the freezer for extra lazy late night snacking.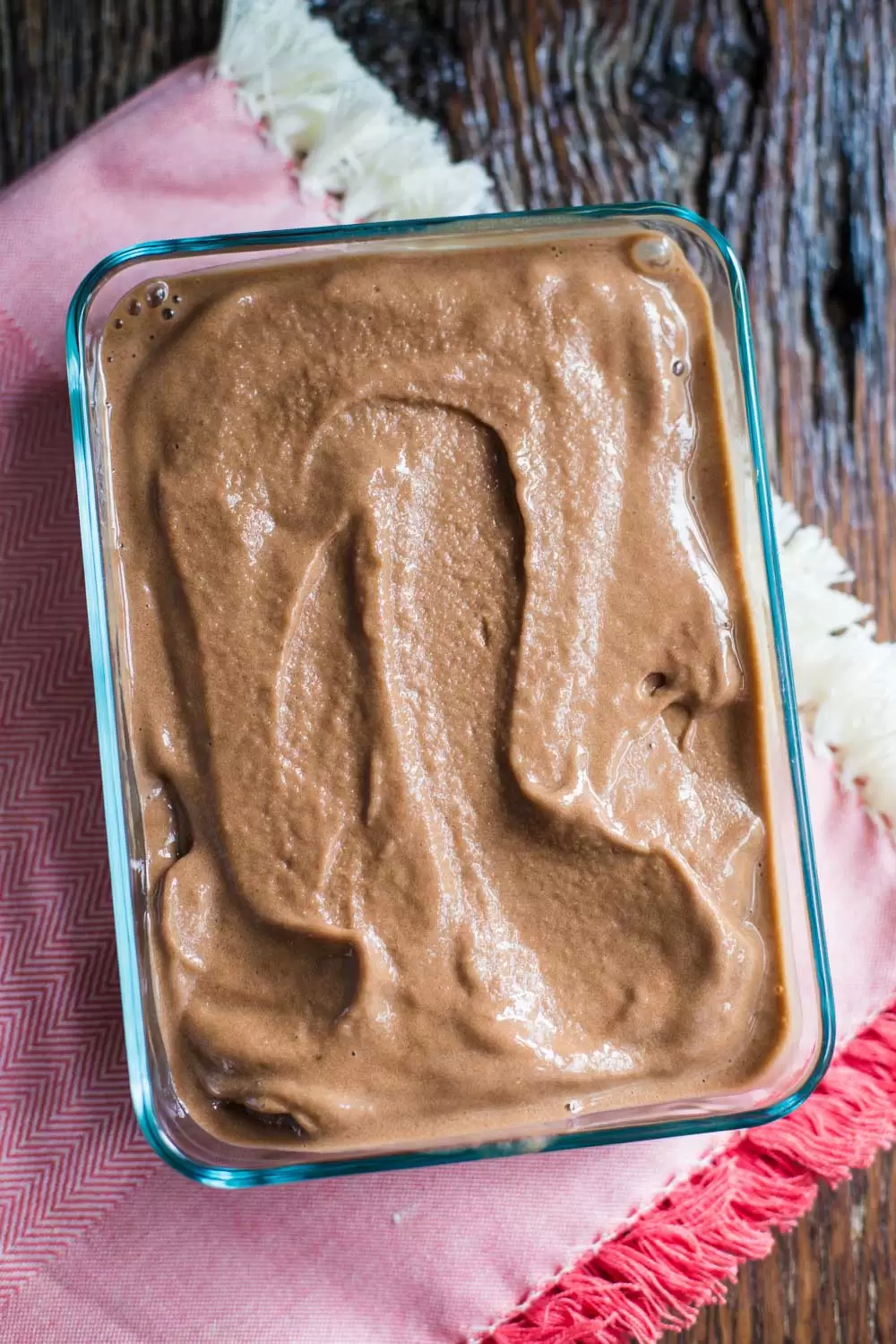 AND that's it! Do you have a favorite flavor of nice cream that I should try?? I haven't done it yet but I really want to test out a berry banana nice cream combo. I'll let you know how that goes!! :)
Print
Chocolate Peanut Butter "Nice Cream"
---
Author:

Total Time:

5 minutes

Yield:

2

-

4

servings

1

x
3

frozen bananas

2 tablespoons

of cocoa powder

2 tablespoons

of PB2 (or other powdered peanut butter), can also use 3 tablespoons of regular peanut butter

3 tablespoons

of almond milk + more if needed
---
Instructions
In a food processor or high speed blender, blend all of the ingredients together. Add a bit more liquid if you want it creamier.
Eat right away or freeze to eat later.
ENJOY!!!
Prep Time:

5 minutes

Category:

Dessert
This post may contain affiliate links. Please read my disclosure policy.