Coffee Cookies
This post may contain affiliate links. Please read my disclosure policy.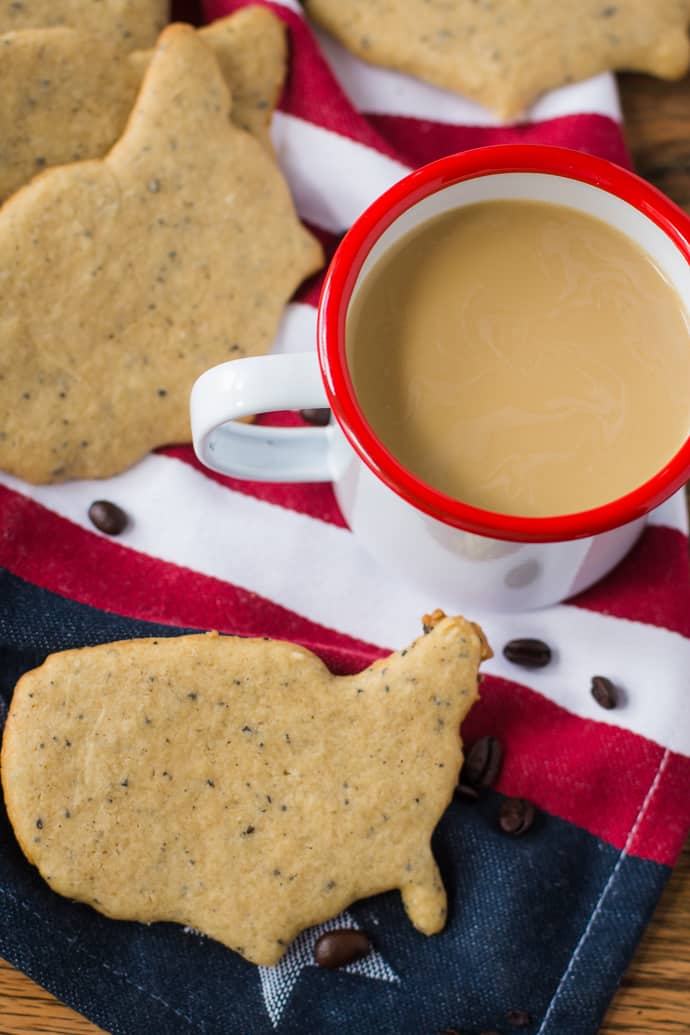 Oh, hi friends. It's been a bit since we met here. Since last time I've traveled a bit, played lots of roller derby, and decided to sell my house (what?). All exciting things.
I've also been focusing a lot of my attention on my photography business lately. I function best in life with a plan so recently I've been working hard to make a plan for my business with small and large achievable goals. I've found that I'm most passionate about working with local and/ or small online businesses and restaurants to create images that will really make an impact in their own businesses.
So, now it's just a matter of marketing myself to those businesses which is really the hard part for me. I'm working on it though and am very excited to see where it leads me.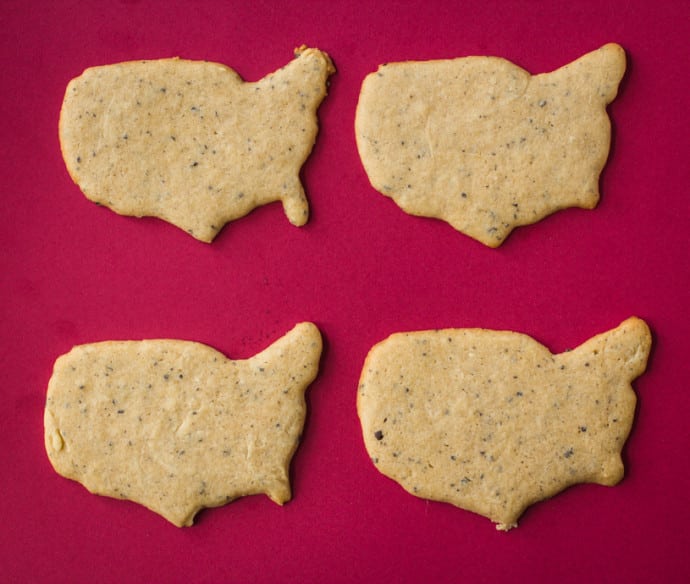 What I have here for you today are coffee cookies in the shape of America. I really wanted to do a 4th of July (my fav holiday!) post for you but I also really wanted to bake these cookies. So, 1 USA cookie cutter later and problem solved! As you can see, Florida was causing some serious problems and therefore got cut off of the country on most of the cookies. oops :)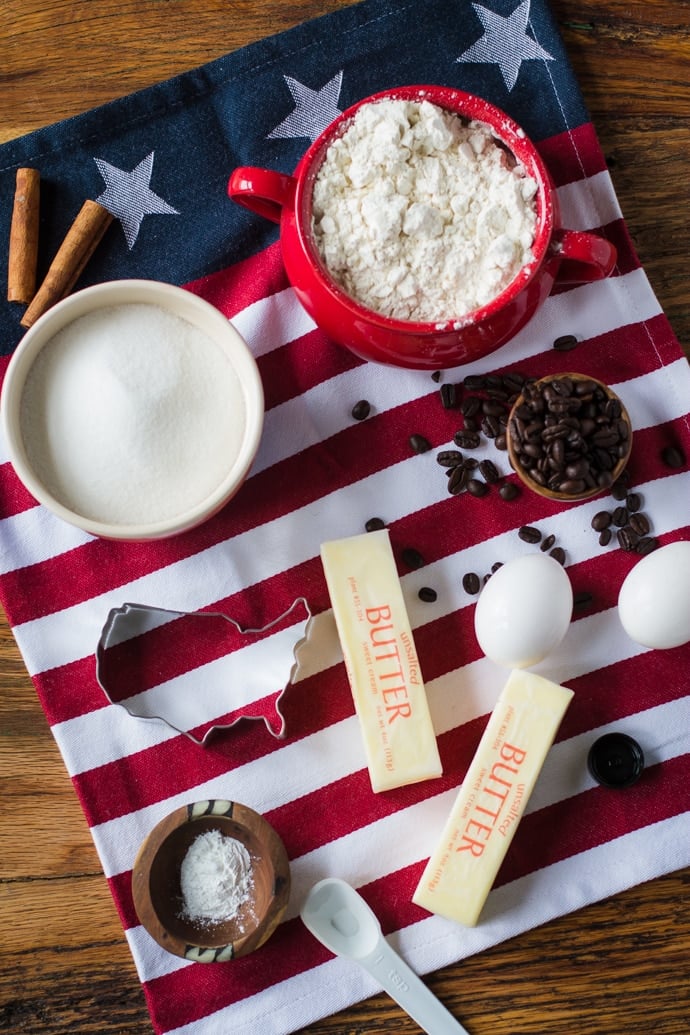 Butter & sugar (the queens of the kitchen) are creamed together in a stand mixer.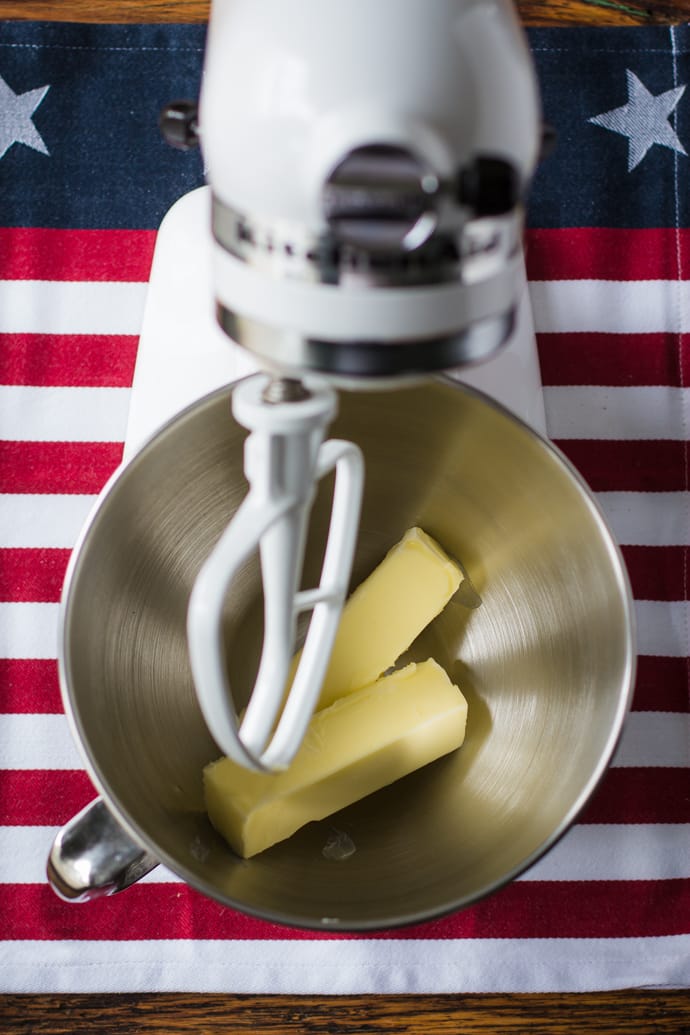 In a separate bowl, the dry ingredients (minus the coffee) are mixed together.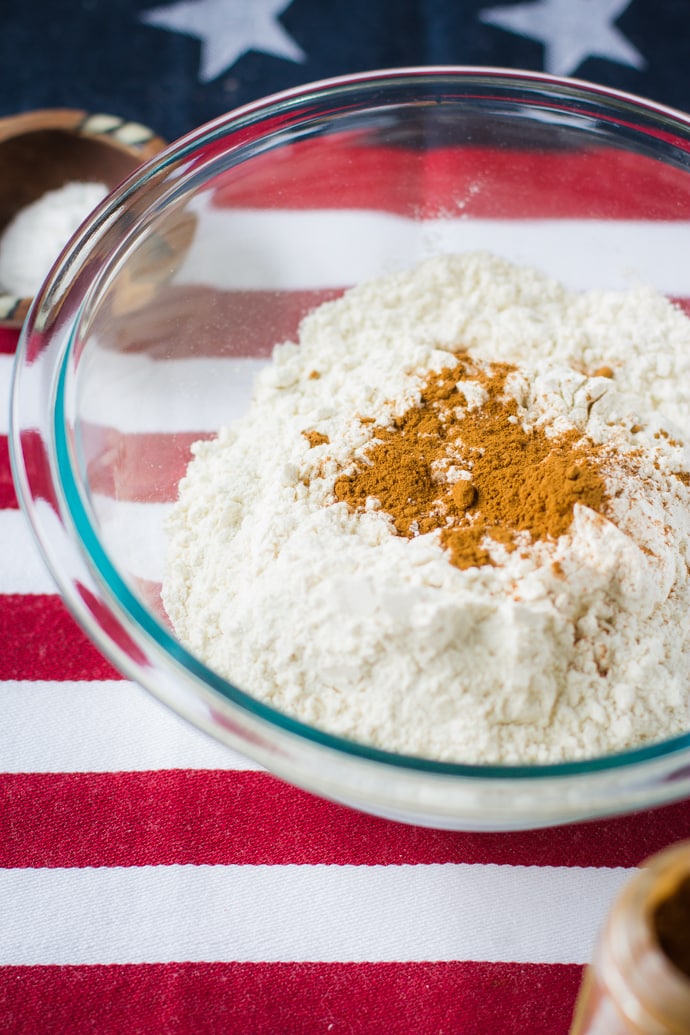 And in ANOTHER bowl, the coffee, eggs, and vanilla are whisked together.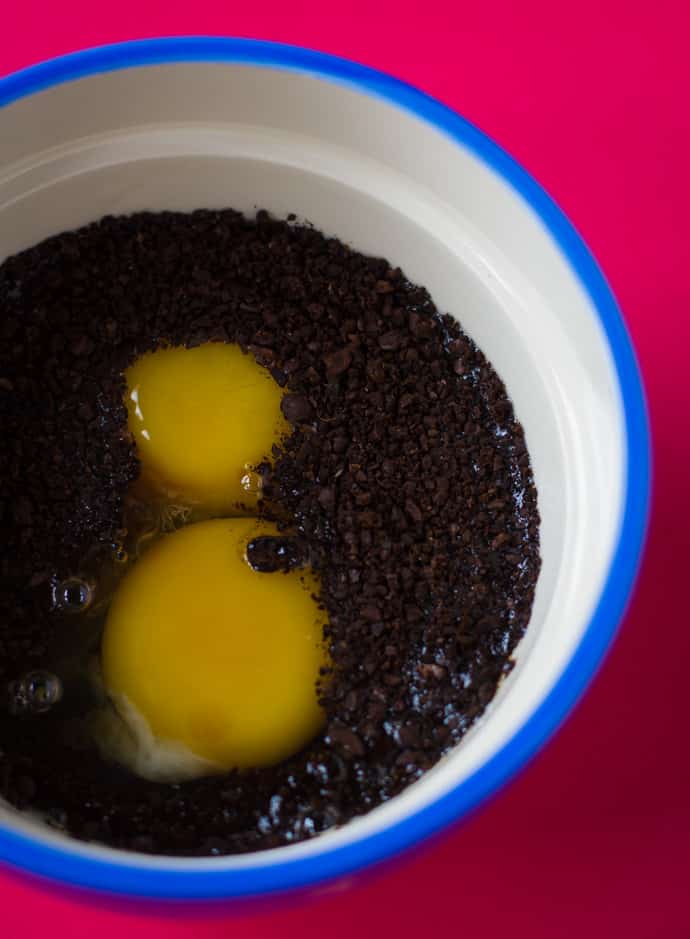 But let's talk about the coffee for just one second. Any coffee beans will do. Preferably you have a coffee grinder that you can use to coarsely grind the beans. However, you could also use a knife to chop them up. I happen to like big chunks of coffee in mine but if you don't think you'd like that, I suggest more finely grinding up the coffee.
Also, I'm not really sure that the quality of coffee matters too much but I went all out anyways and used this fancy pants (and SO delicious) coffee that I got in Portland.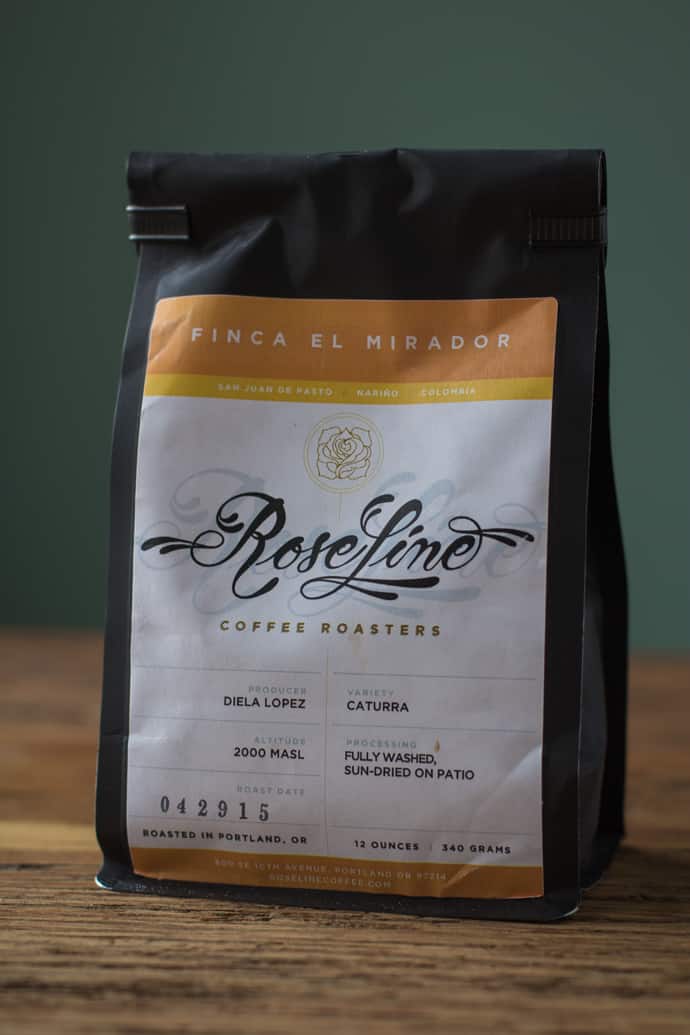 All of these ingredients get incorporated into the bowl of the stand mixer to create a yummy coffee cookie dough that you will obsessively eat while hoping that at least some of it makes it onto a pan and into the oven.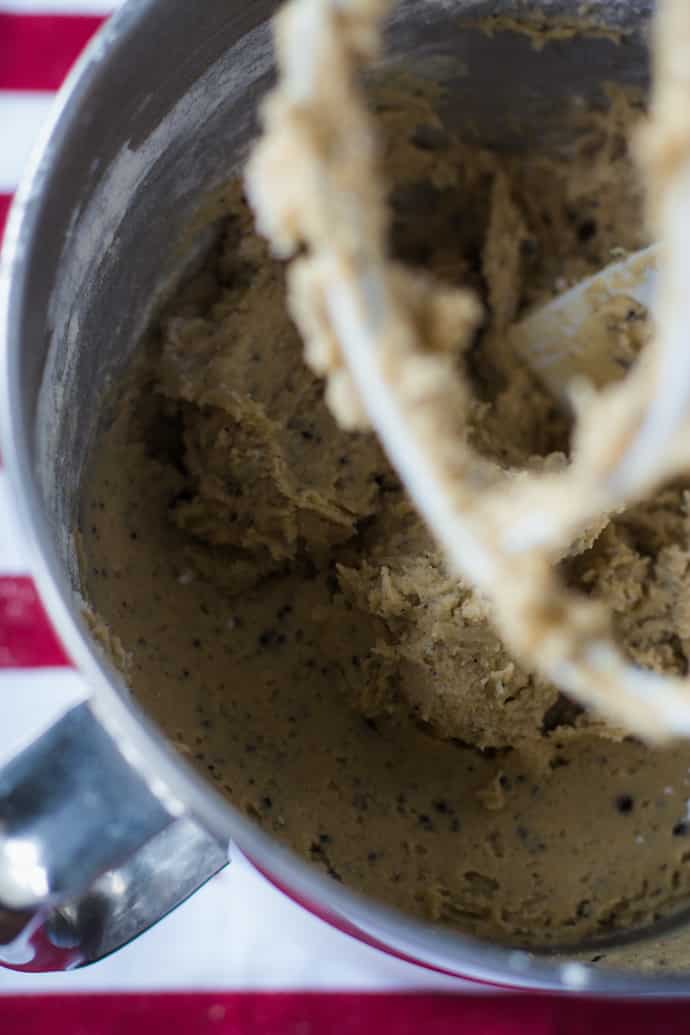 The dough is rolled up into a tight little ball and left in the fridge for at least an hour or dos.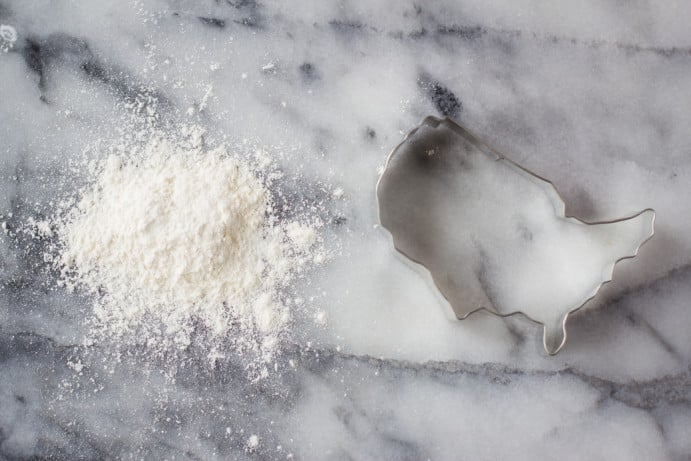 The dough is then floured generously and rolled out onto a generously floured surface to be cut into the shape of America (or lots of little America's).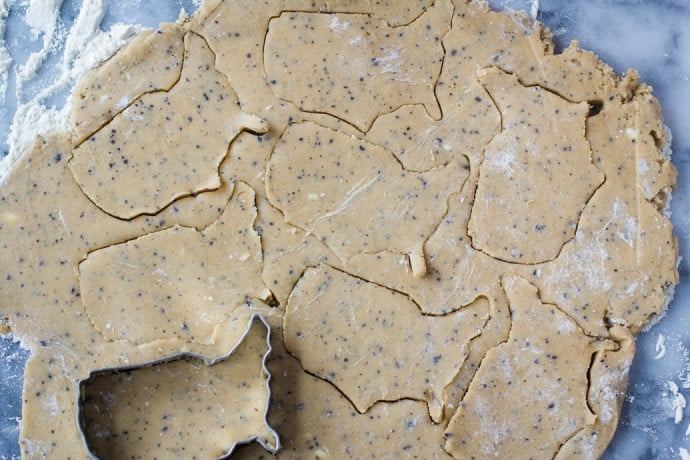 Now, the thing about this dough: It would be cool if you went out and bought a USA shaped cookie cutter and cut the cookies out with that. I would be pretty happy. However, I tried it out and the cookies taste almost as good in plain ole' round shapes too. So, I'll allow that.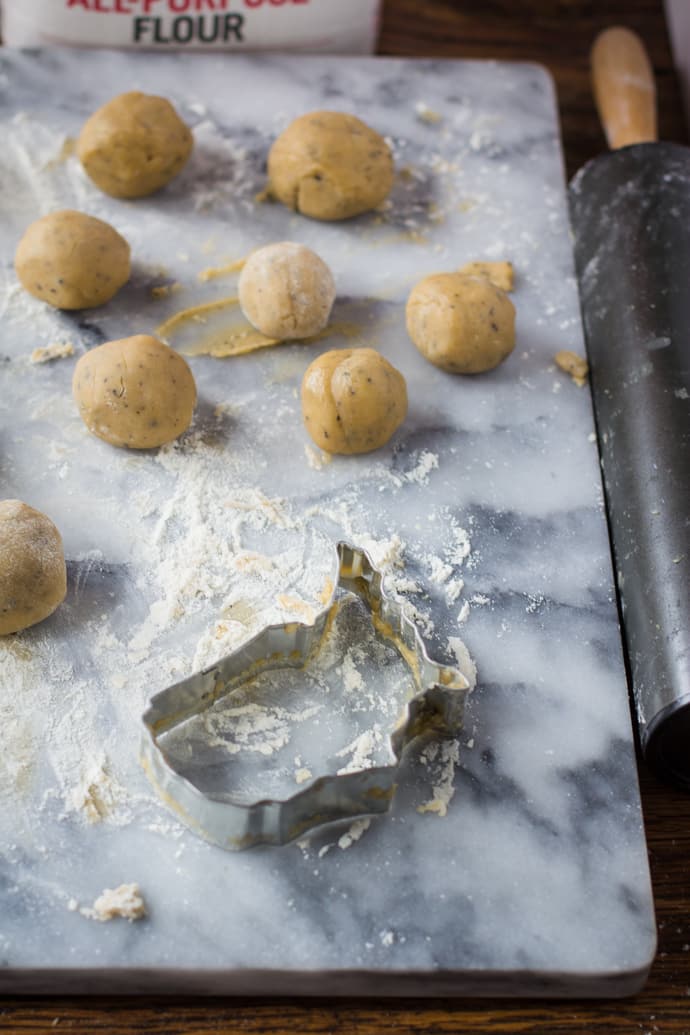 I just rolled the dough into small balls and flattened them out a bit before putting them on a baking sheet. Easy.
Once ready, the cookies are baked for ~10-12 minutes.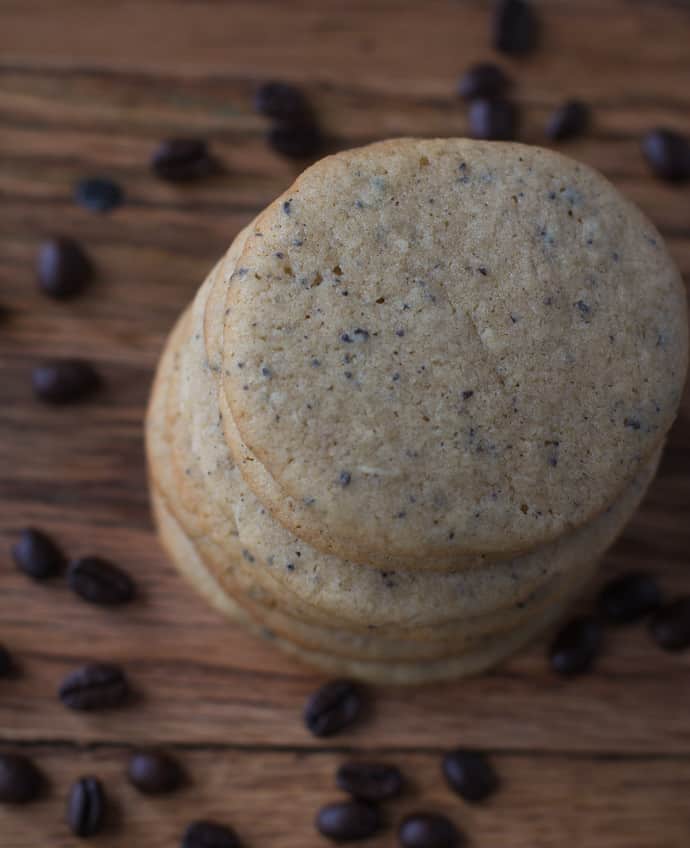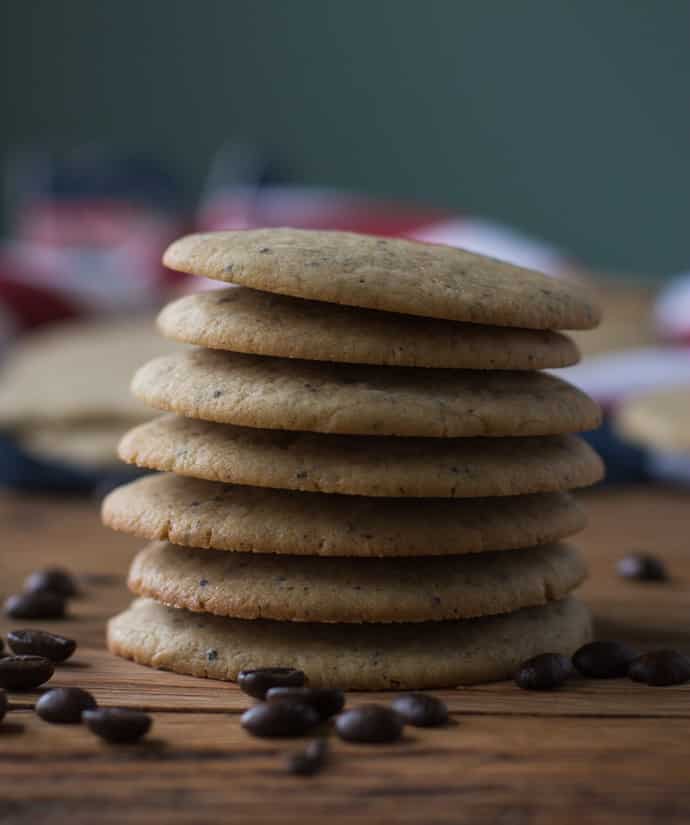 These cookies are basically sugar cookies with coffee in them. It's a delightful combination!
Print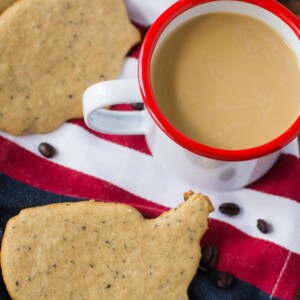 Coffee Cookies
---
Total Time:

1 hour 22 minutes

Yield:

1

5

1

x
1 cup

of butter at room temperature (or close to it)

1 1/4 cups

of sugar

2 cups

of all purpose flour

1/2 teaspoon

of baking powder

3/4 teaspoon

of cinnamon

1/4 teaspoon

of salt

2

eggs

2 1/2 tablespoons

of coarsely ground coffee beans

1 teaspoon

of vanilla extract
---
Instructions
In a stand mixer, cream together the butter and sugar.
In a separate bowl, mix together the flour, baking powder, cinnamon, and salt.
In another small bowl, whisk together the eggs, coffee, and vanilla extract.
Add the egg mixture to the butter/ sugar mixture and stir until combined.
Slowly add in the flour and beat until just combined but don't over beat the dough.
Roll the dough into a large ball and chill in the fridge for an hour (or as long as overnight).
Once chilled, pre-heat the oven to 350 degrees F. Generously flour the ball of dough.
If making simple round cookies: take ~1 heaping tablespoon of dough and roll it into a ball. Gently flatten the ball of dough before placing it on a greased/ lined baking sheet.
If making shaped cookies: generously flour a work surface and roll out the dough. Cut out your desired shapes and place them on a a greased/ lined baking sheet.
Bake for 10-12 minutes or until the edges just begin to brown.
Let cool only enough so that you don't burn your tongue and then ENJOY!! (preferably with a cup of good coffee).
Prep Time:

1 hour 10 minutes

Cook Time:

12 minutes
This post may contain affiliate links. Please read my disclosure policy.