Cucumber Lime Tequila Cocktail
This post may contain affiliate links. Please read my disclosure policy.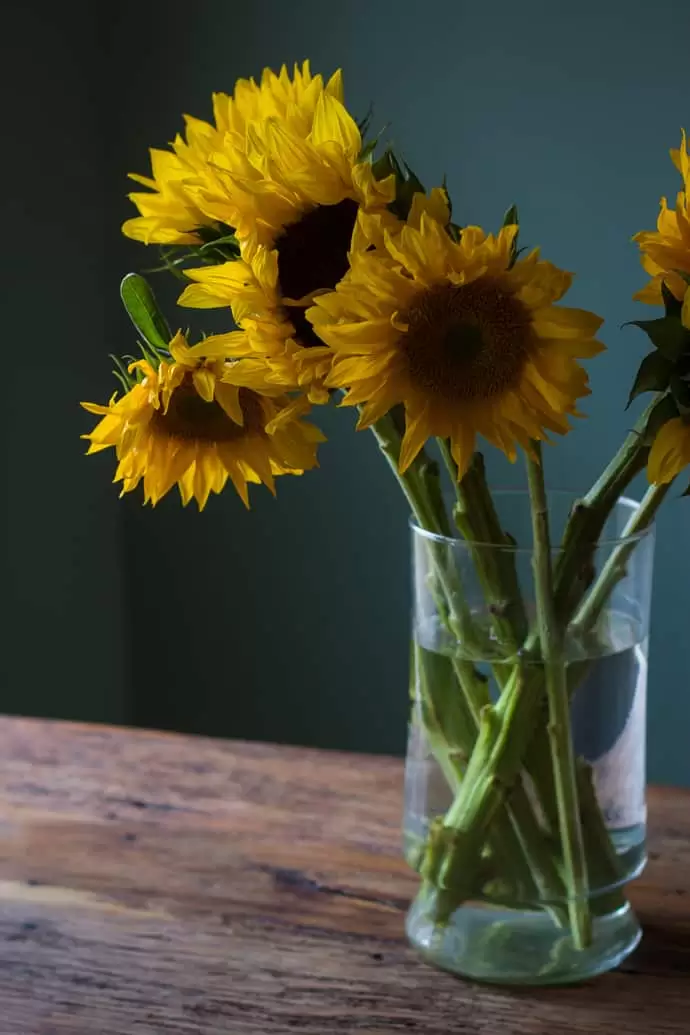 Guys. It's JULY! 2015 is officially HALF over. I'm not sure why but that came as a huge shock to me this morning (as if I didn't realize that July 1 came after June 30?).
In other exciting news. LOOK!
We got our first chicken egg yesterday and I couldn't have been more excited about it. When I took a picture of the egg sitting in the nesting box and sent it to Stephen, he didn't believe me. He thought that I had placed an egg there from the fridge. Jokes on him because I didn't! I'm 90% sure I know which chicken it came from but there's really no telling. Maybe today I'll go home and find TWO eggs. It's the small things.
So yea, cucumbers. I have a ridiculous amount of them growing right now. Besides herbs and a few green beans, cucumbers are the only thing in my garden that's ready to eat and I've been picking about 5-8 of them every day. So yea, I have a lot of cucumbers just lying around.
Luckily, as I mentioned Monday, the chickens have taken a keen liking to them and have been helping me eat them. A couple weeks ago, Ashley recommended that I juice some of the cucumbers. So, first I made a couple juices with them from some of my favorite juice recipes.
Then, after an extra stressful day, I decided it was probably a good idea to add some tequila into my juice.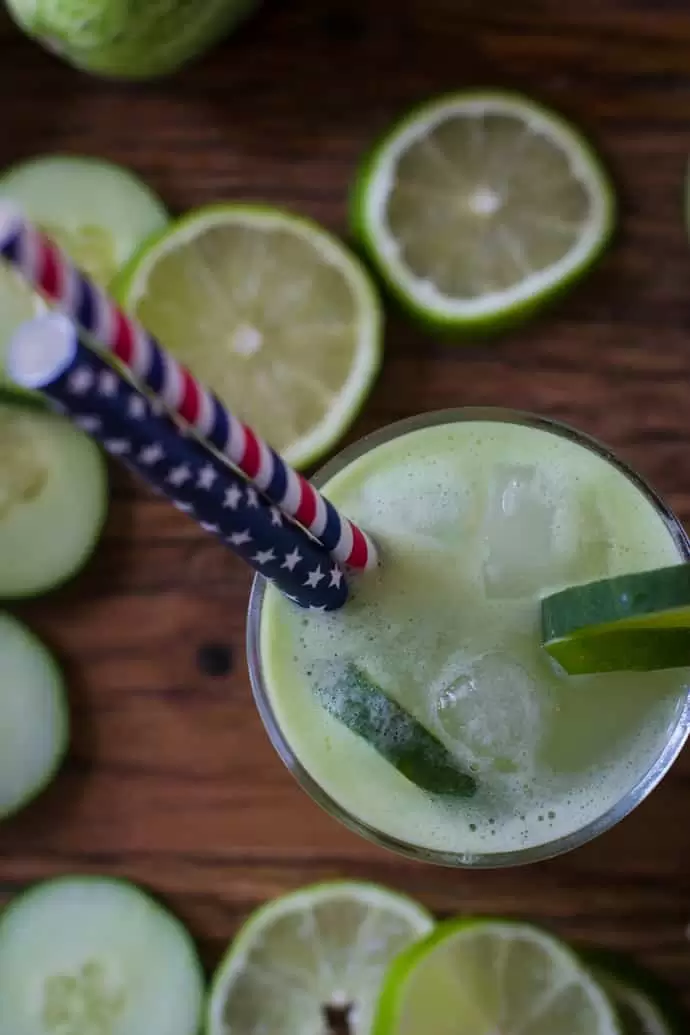 Just for the record: it was a very good idea.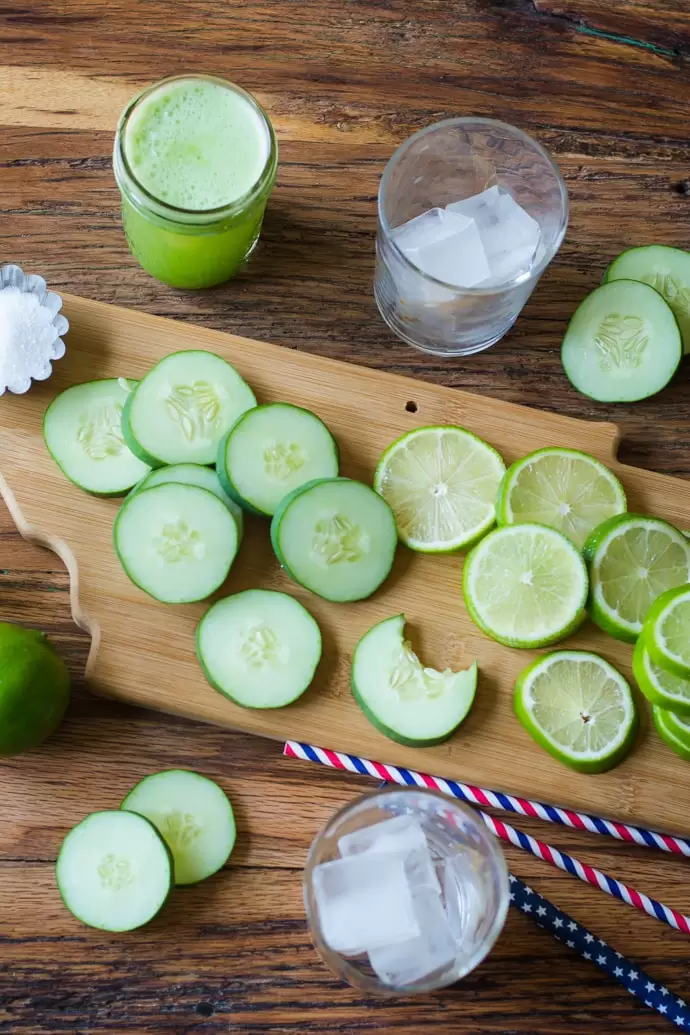 This recipe is similar to a margarita, minus the triple sec (because I didn't have any in the house) and with the addition of cucumber juice.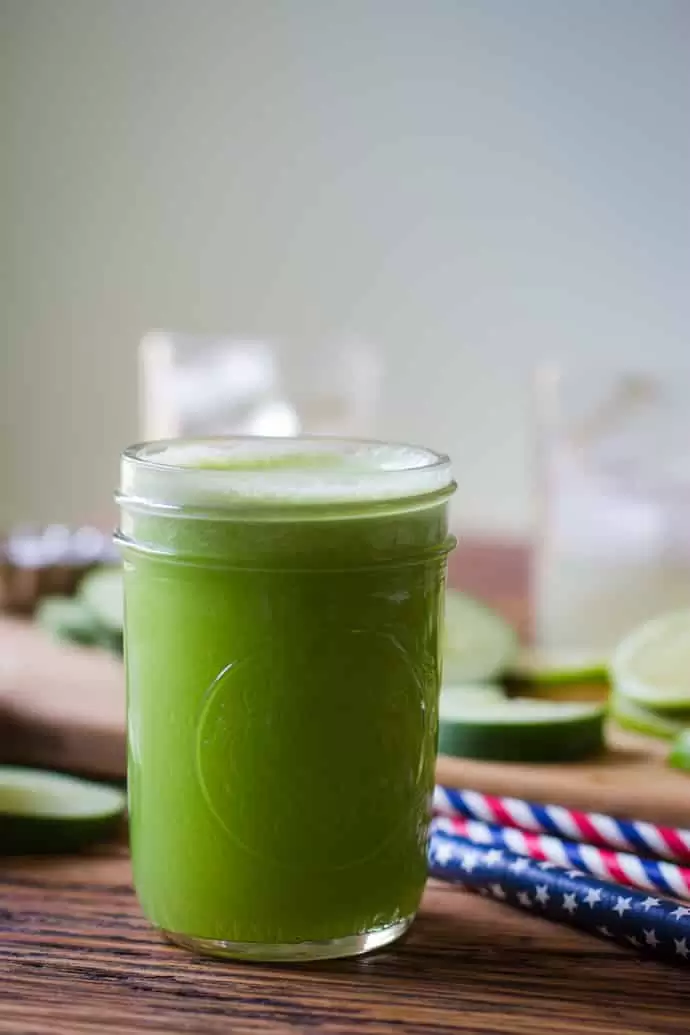 Cucumber juice, tequila, lime juice, sugar (or stevia), and a bit of club soda are mixed together in a glass.
And garnished with cucumber and lime slices.
This is the perfect little refreshing cocktail for the summer!
Print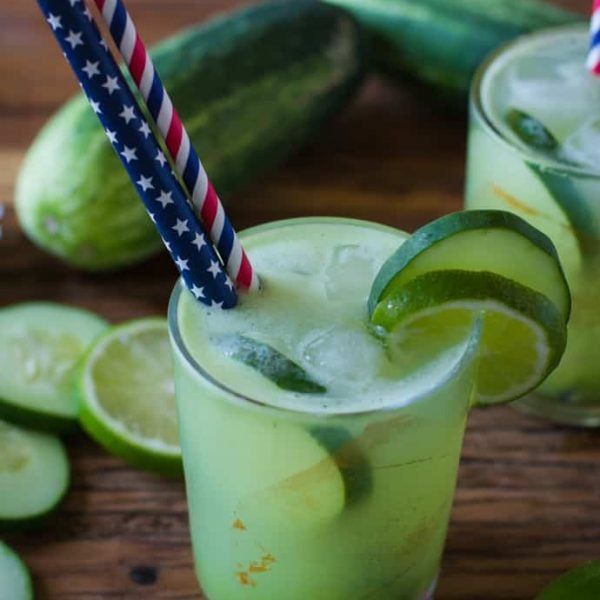 Cucumber Lime Tequila Cocktail
---
Total Time:

5 minutes

Yield:

1

1

x
3 ounces

of fresh cucumber juice

1 1/2 ounces

of lime juice

1 1/2 ounces

of tequila
sugar/ stevia to taste (~1/4-1/2 a teaspoon per drink)
club soda (~3 ounces)
lime and cucumber wedges for garnish
---
Instructions
Fix a small glass with ice.
Mix the cucumber juice, lime juice, tequila, and stevia/ sugar together in the glass.
Fill up the glass the rest of the way with club soda (~3 ounces). This step can be skipped if desired.
Garnish and ENJOY!!
This post may contain affiliate links. Please read my disclosure policy.