Eggs in Clouds
This post may contain affiliate links. Please read my disclosure policy.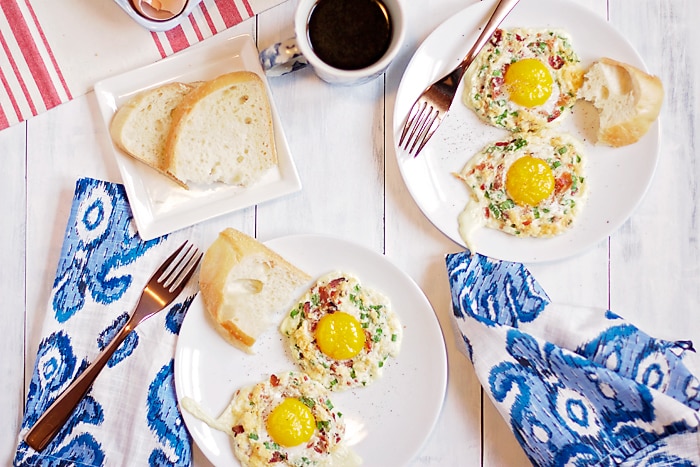 Back in my more paleo days I ate eggs every. single. day. for breakfast which resulted in an egg burn out. After that, I went on an egg hiatus for a few months. However, my relationship with eggs has been restored to a healthy balance.
Speaking of eggs. I've decided I really want some chickens. I was worried my yard wasn't big enough but I've since learned that it's plenty big enough. I'm gonna wait till next year and get some Easter chicks. 4 to be exact. Now I just need to convince Stephen to replicate one of THESE amazing chicken coops. I digress.
When I'm feeling really lazy but still want a good breakfast, eggs are my go to now. Whenever I'm not feeling lazy and want to do something fancier with eggs, this eggs in a cloud is a great option. I saw the concept for this a long long time ago in an old Martha Stewart magazine that I found lying around a relatives house.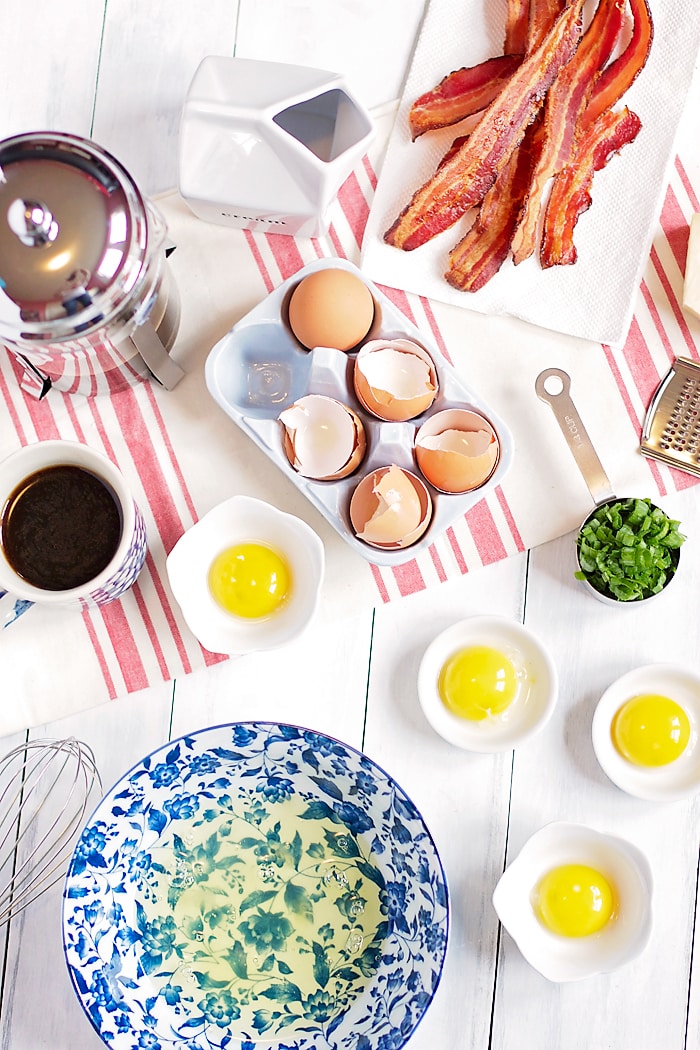 First you start by whipping the egg whites together as if you were making a simple, sugar-less, meringue.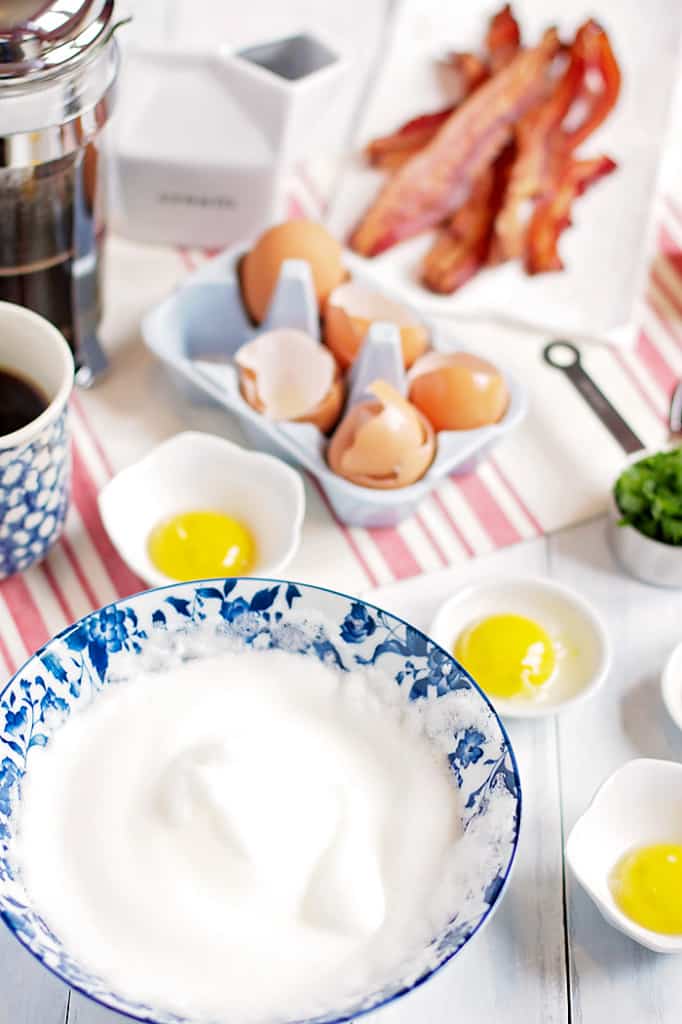 Once your egg whites are stiff and have formed stiff peaks, add in the spring onion, and bacon. This particular bacon I actually bought from the Whole Foods hot bar. I think I got ~7 strips for less than $1.50. I consider that a bacon win.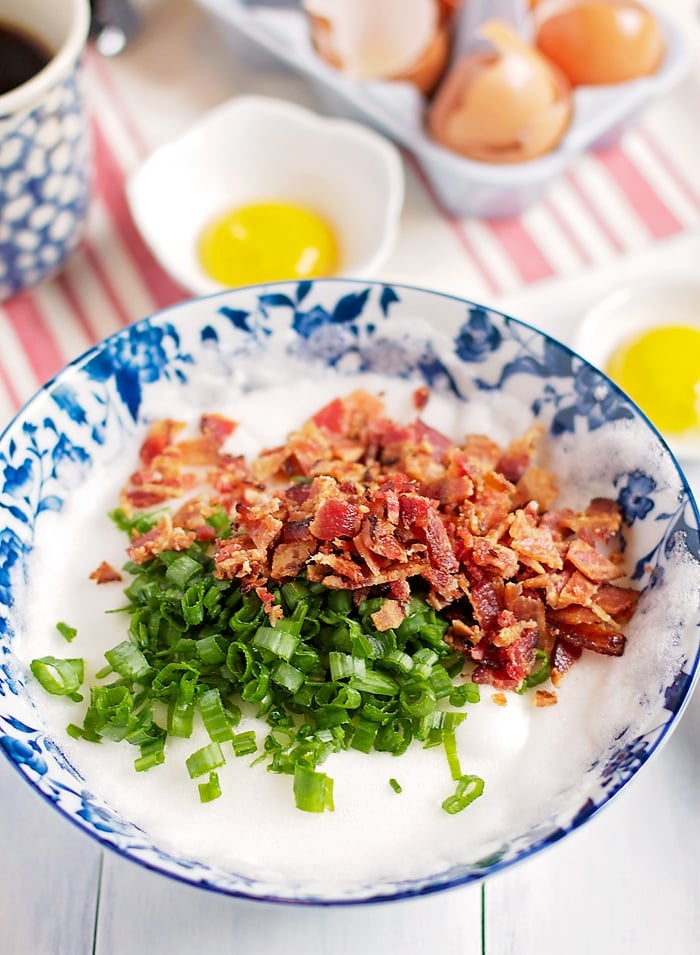 And then the cheese. You can use any kind of cheese you want, really.
Mix it ALL together.
Line a baking sheet and divide the egg mixture into 4 separate, fluffy clouds with a well in the center where the yolk will eventually go.
Bake for 4 minutes and then add in the yolks.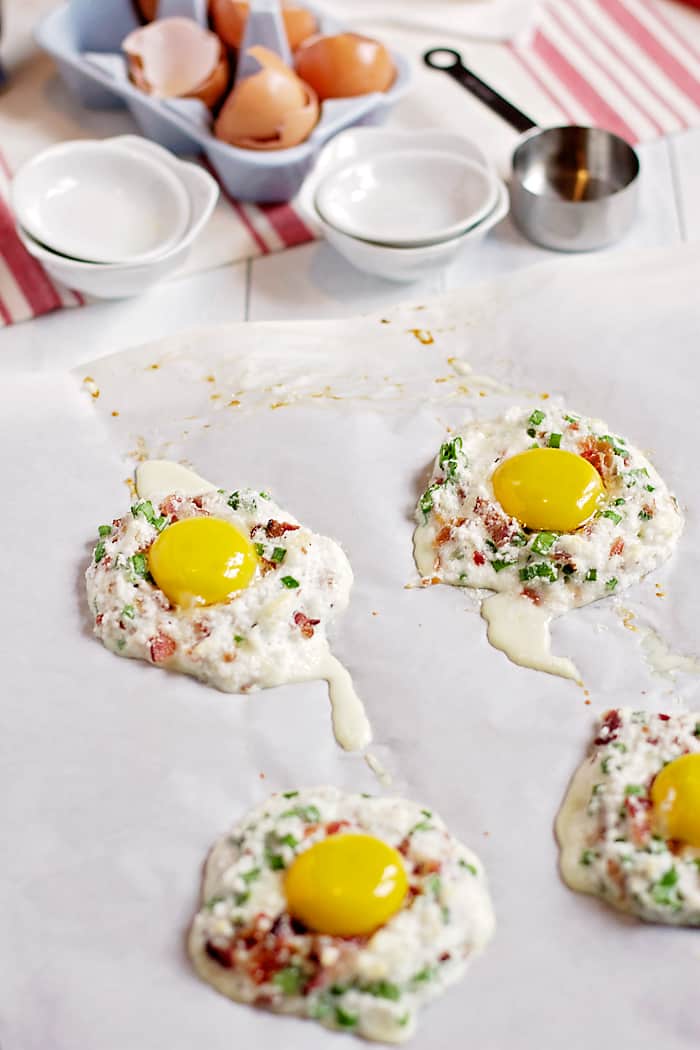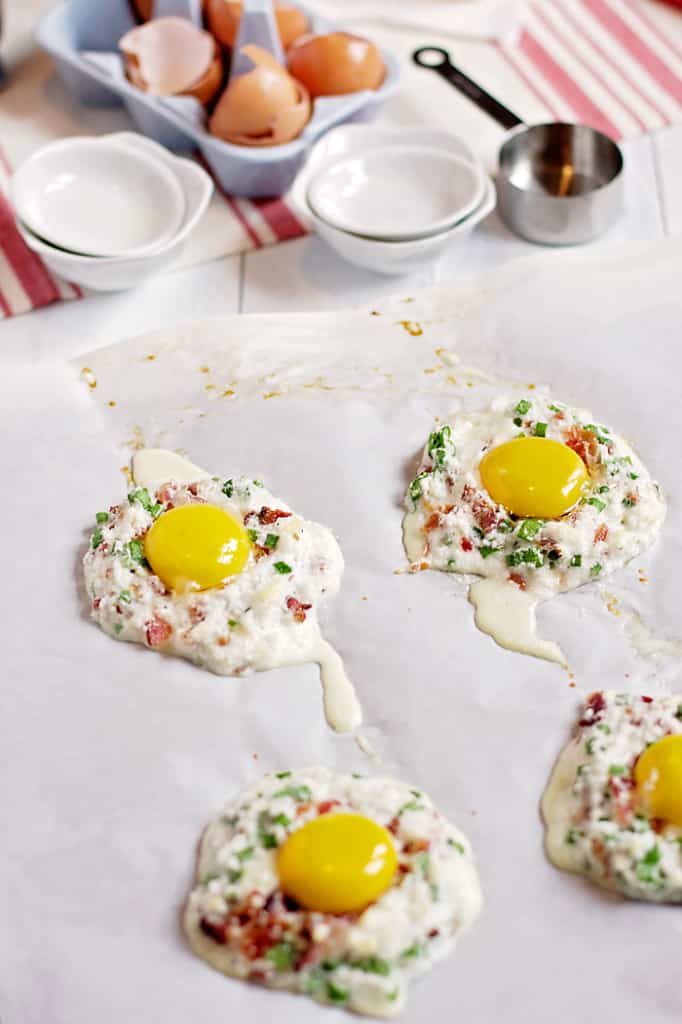 Bake for an additional 3-4 minutes, until the yolks have set.
Sprinkle with salt & pepper and serve!
These eggs mostly get made when I'm wanting to impress someone while still making a pretty simple breakfast.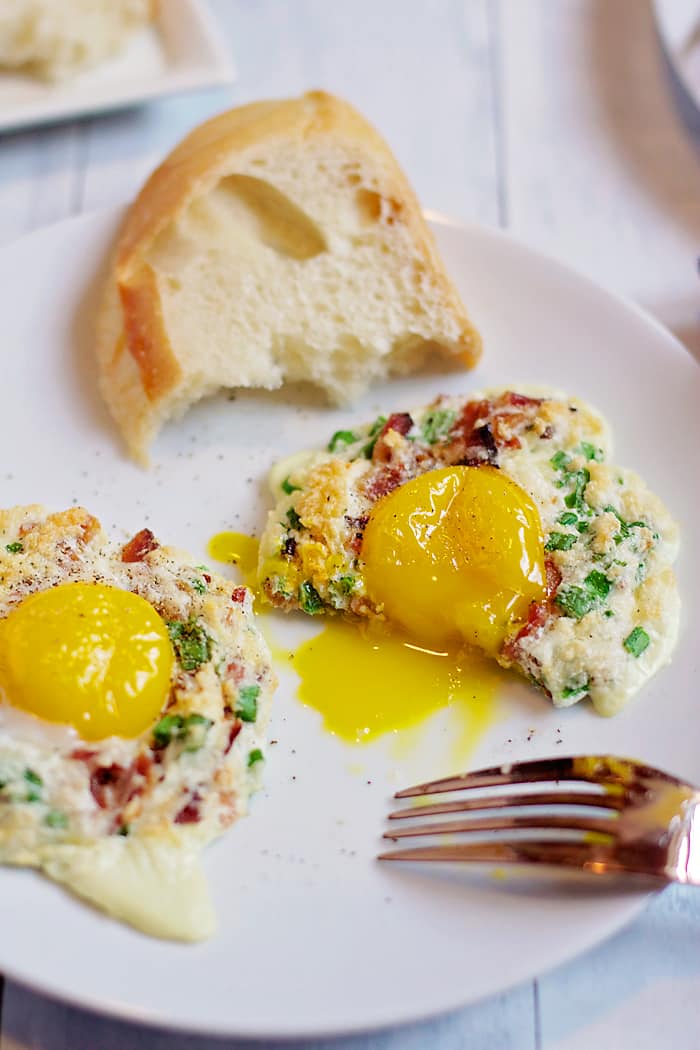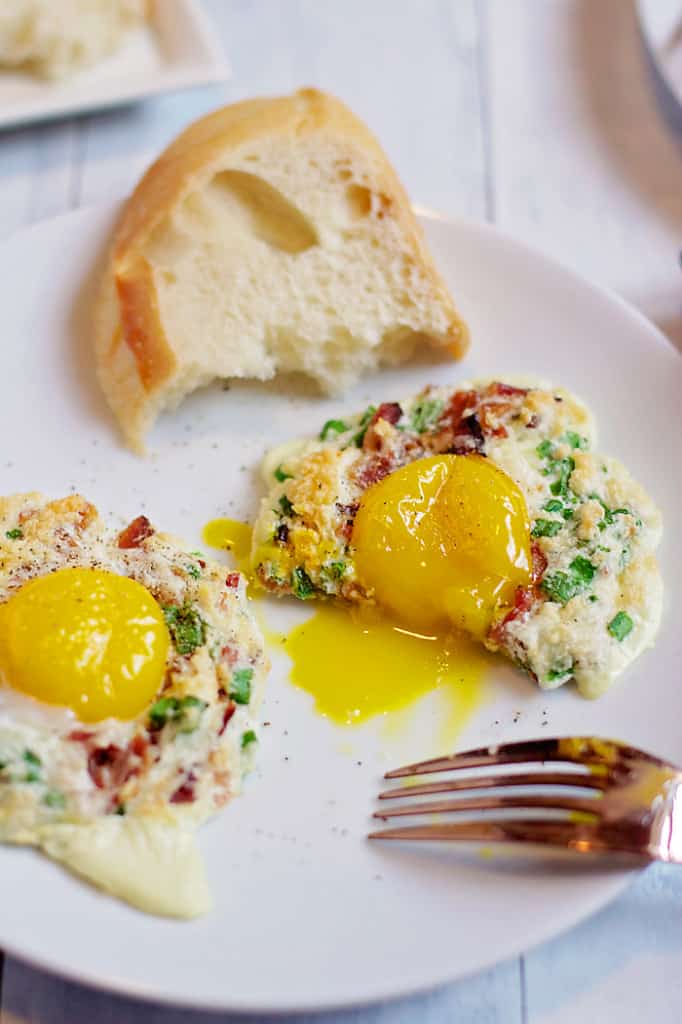 What's your go-to way to cook eggs?
Print
Eggs in Clouds
---
Prep Time:

10 minutes

Cook Time:

8 minutes

Total Time:

18 minutes
4

eggs, whites and yolks seperated

1/4 cup

spring onion, diced

1/4 cup

bacon, finely chopped

1/4 cup

Parmesan cheese (other dry cheese would work as well)
S&P to taste
---
Instructions
Pre-heat oven to 450 degrees F.
Separate the egg whites from the yolks placing the yolks in 4 separate bowls and the whites all in one big bowl.
Whisk the egg whites until they have become solid and form stiff peaks.
Add in the bacon, spring onion, and cheese. Stir thoroughly.
On a lined baking sheet, separate the egg mixture into 4 clouds making a well in the center of each egg cloud.
Bake egg white clouds for 4 minutes, remove from oven, and add the yolks gently into each well.
Bake for an additional 4 minutes or until the egg white just start to brown and the yolks have set.
Sprinkle with salt & pepper and serve immediately!
This post may contain affiliate links. Please read my disclosure policy.