Grapefruit Margaritas
Easy and Delicious Grapefruit Margarita Recipe that everyone will love! The perfect summer cocktail!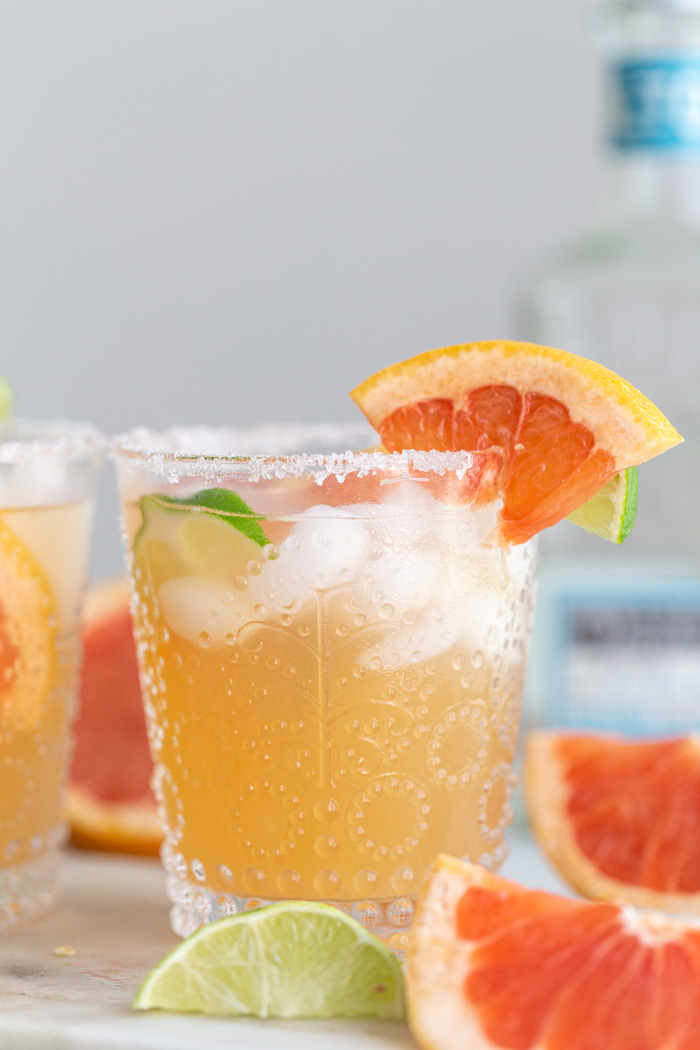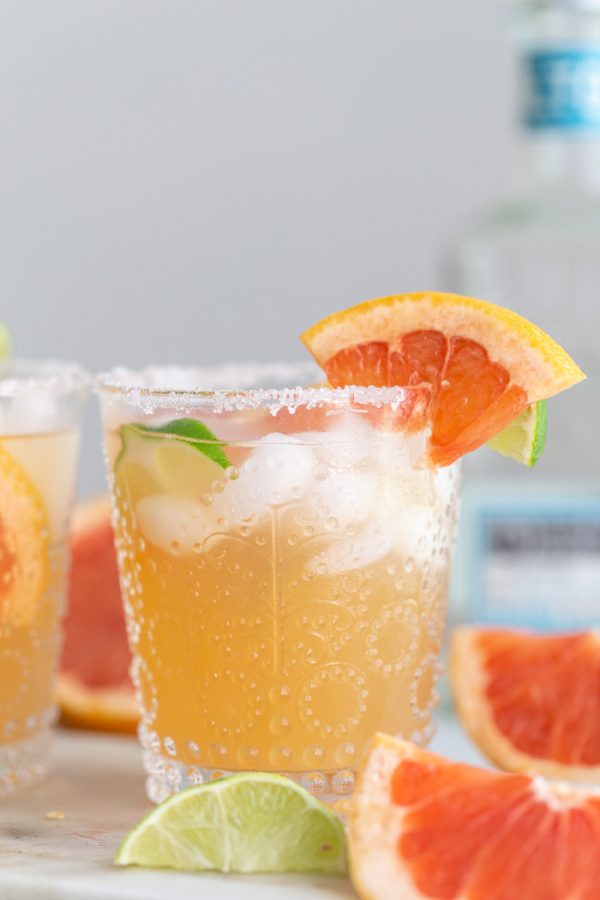 Day FOUR of Cocktail week and we're for real keeping it quick this weekend. I'm currently in Detriot working with one of my video clients. I've been traveling a lot this year and whenever I do, I always struggle to stay on top of all of the work that I need to get done (oh wait, that's all of the time). :D
We're keeping it simple with this grapefruit margarita which is one of my all time favorite EASY summer cocktails to throw together.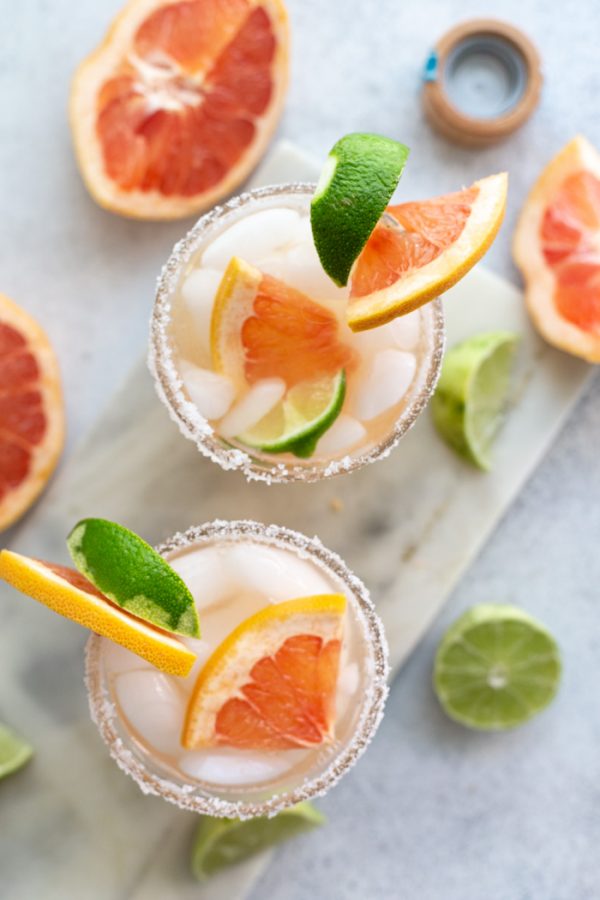 The ingredients for our margarita include:
grapefruit juice
tequila
lime juice
agave/ maple syrup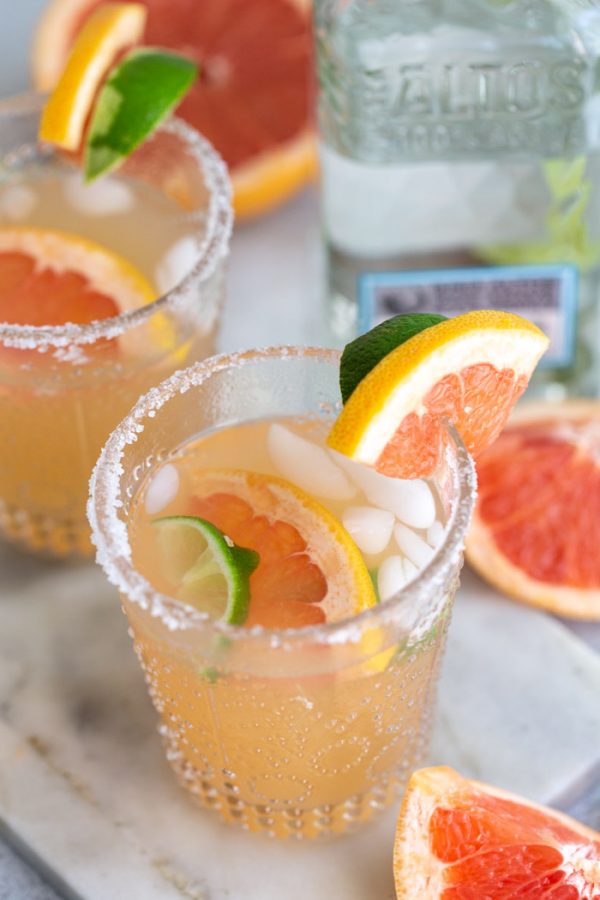 Just mix together all of the ingredients and you're DONE.
SUPER simple.
AND that's it for today. Short and sweet just as I promised. But in case you NEED more, I made a little video for you :)
See how to make the grapefruit margarita:
Print
Grapefruit Margaritas
---
Scale
Ingredients
¼ cup tequila
¼ cup grapefruit juice
2 tablespoons of lime juice
1 teaspoon agave (can be subbed for maple syrup or honey)
---
Instructions
Salt the rim of your glass and then mix in the tequila, grapefruit juice, lime juice, and agave. Add ice and enjoy!
---