London in Pictures
This post may contain affiliate links. Please read my disclosure policy.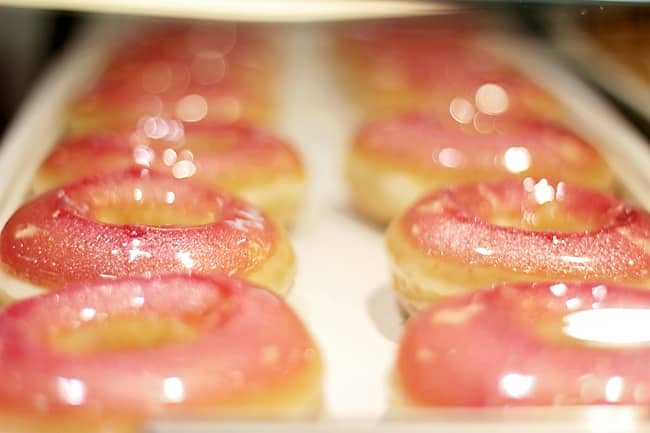 Of the 1,022 pictures I took while we were in London for 4 days, I have narrowed it down to this one post.
There was a Dunkin' Donuts right by the train station by our hotel. So naturally, we ate there basically every morning for breakfast. And every morning I saw these donuts that I thought were overly pretty for a donut.
This is one of the very few pictures I got at Windsor Castle. It was SO windy and cold that day that I ended up just letting my camera have a rest.
Most of my pictures look something like this where I was fighting off the rain and wind just to take a decent pictures.
If this says anything about how rainy and wet it is in England, they have umbrella vending machines because of the frequency of the rain:
Don't let the above picture deceive you. The weather wasn't nice in London most of the time we were there. I added clouds to the above shot just for a little photoshop practice. Below is what the sky really looked like: gloom.
I drank hot drinks, like Mulled Cider, the who trip to stay warm. We also ate calamari about 4 different times while in England. I guess you could say that we like it.
Above is a view from inside the Tower Bridge of London.
Our last day in London we finally had nice weather and we spent the day walking around the city and doing some shopping. But first, we stopped by Buckingham Palace. I must say, after visiting Windsor the day before, I wasn't much impressed with Buckingham Palace or Kensington Palace.
Afterwards we strolled through Hyde Park before hitting up some shopping spots.
Naturally, a stop at Ladurée was necessary.
And Fortnum and Mason for tea
We truly had a wonderful trip and I'm glad that I was able to share some of it with you.
This post may contain affiliate links. Please read my disclosure policy.