10 Reasons You Should Join Food Blogger Pro ASAP
This post may contain affiliate links. Please read my disclosure policy.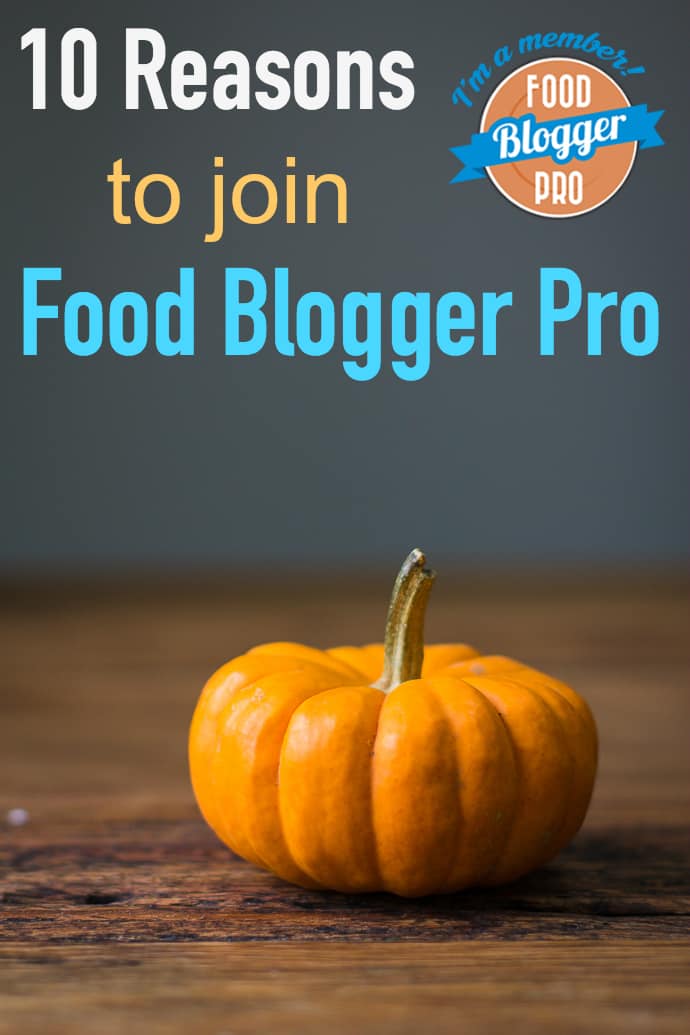 Disclaimer: This post contains affiliate links for Food Blogger Pro which help support this blog at no extra cost to you!
**UPDATE: Food Blogger Pro is opening up Spring enrollment on May 24 but it will only be open until June 2nd. Once enrollment closes, it'll be later in the year until they open it back up again so make sure to jump in!! Learn more HERE.
In case it's not apparent, I have absolutely fallen in love with everything surrounding food blogging over the past couple years (especially over the past ~6 months). The thing that first drew me in was the cooking and the desire to share my recipes with others. Then I fell absolutely in love with the photography. Shortly there after, I discovered that there's a SUPER awesome community of food bloggers (and other bloggers) out there that are supportive, encouraging, and just plain good people to have in my life.
It has recently become apparent to me that this whole blogging thing could be more than just a hobby. There are lots (and lots) of bloggers out there that make 5 figures on their blogs PER MONTH. I've been encouraged by many of these bloggers recently to up my blogging game and see if it's possible for me to make B. Britnell a little something more than just a weekend hobby.
And this leads me to my point: Food Blogger Pro.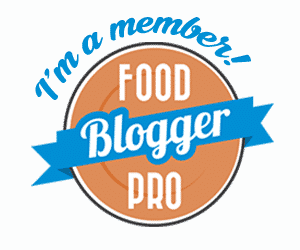 After a long time consideration, I finally took the plunge and became a member of Food Blogger Pro. I was very skeptical at first but since I didn't have to sign a contract, I figured it wouldn't hurt to try it out for a month or 2.
I'm happy to report that 6 months later, I wouldn't dream of canceling my subscription!
I've had SUCH a great experience with Food Blogger Pro and really wanted to share it so that other bloggers (or those thinking of starting a blog) can get the same amazing benefits.
Wait, what exactly IS Food Blogger Pro (FBP) anyways???
Food Blogger Pro is a place for bloggers (food bloggers and others) to connect, learn, and help each other grow. The community currently consist of over 1,000 members who are at all different levels of blogging. Access to FBP includes membership to the community forum and includes 300+ videos (with new lessons constantly being added) that go SUPER in depth about everything from writing and selling an eBook, improving your photography, setting up mail chimp, improving your Pinterest game, and SO much more. FBP also has lots of other great perks that I'll tell you about now…..
But real quick, why I'm telling you about this now?
As it turns out, Food Blogger Pro is CLOSING IT'S DOORS to new members on November 19. They're going to convert enrollment into a bi-annual event. So, once the doors close, you won't be able to join again until the Spring of 2016. And in case you're not already convinced that you should join, here are 10 reasons.
10 Reasons You Should Join Food Blogger Pro ASAP:
1. COMMUNITY
If this was the only thing you got out of joining Food Blogger Pro, it would be TOTALLY worth it (but in reality it's just one awesome piece of the pie). If you're anything like me, you will talk about blogging to anyone who will listen (including your dog). It's SO comforting to have a big community of like-minded individuals who are equally as excited about blogging as I am.
Over the 6 months that I have been a member, I have received an endless amount of encouragement and support when it comes to my blog. I have connected with tons of bloggers who are at all stages of the blogging journey including some who just launched their sites to many that are doing their blogs as a full-time thing. And what's neat is that every single one of those bloggers has something new and different to teach the group that I'm always getting new ideas and inspiration.
Food Blogger Pro members are constantly looking for ways to support each other while also growing their own blogs and I absolutely love that. I used to look at other blogs with a competitive eye and constantly compared my blog to others. But now it's all about the community and how I can grow my own blog while helping others grow as well.
2. Grow Your Traffic AND Your Readership
If I'm being 100% honest, this was the reason that I originally joined FBP; I wanted to see those pageviews go up quickly. My goal when I joined FBP was to double my traffic and I'm happy to say that I've achieved that goal since joining, plus some.
Not only does Food Blogger Pro have an endless amount of tips and tricks to increasing traffic, it also provides you with an amazing community (see point 1) that is eager to share your content and promote your blog. FBP members are constantly asking for recipes that they can share in round-ups, Pinterest boards, and Buzzfeed posts. Many of the Buzzfeed posts that I have been included in thanks to FBP have received upwards of 200K fits, bringing in lots of traffic for my blog. I have also had the opportunity to join group boards on Pinterest that have hundreds of thousands of followers with tons and tons of re-pins.
3.Improve Your Photography
As I hope you know, food photography is one of my absolute favorite parts of blogging. I'm super proud of how far I've come since I first bought my camera. HERE is the VERY FIRST recipe that I posted on my blog. I'm somewhat mortified to still have that up but I leave it there to remind me of how much I've improved since then.
One of the big draws for me to join Food Blogger Pro was the hope of learning lots of new food photography tips and tricks. I LOVE Lindsay's photography and was eager to have the ability to watch her photography tutorial videos that are included with the membership. She goes over everything from equipment to styling to editing and even to all the different ways to shoot with artificial lighting (something that I was really interested in learning more about).
In addition to ALL of the video tutorials on FBP, the community has also been a HUGE help with improving my photography. There are tons of threads about every aspect of food photography including which gear people recommend and even lots of threads where people ask the community to critic their photos and suggest ways to improve. (I haven't done that myself yet but I want to soon). Lindsay often chimes in on the photography threads which I love.
4. Get Constant Feedback
Like I just mentioned with the photography, members (including Lindsay and Bjork) are constantly posting in the community forums with advice and feedback for other members. On a daily basis you'll see threads such as "Can someone help me with the white balance in this photo!!?" to "I just changed my blog layout, what do you think?". I love knowing that I have a large handful of bloggers that I can reach out to at ANY TIME to help me out.I'm typically a bit shy about asking for feedback but I still gain a ton of knowledge from the questions that so many of the other community members ask.
5. Stay Ahead of the Game
Bjork and his team at Food Blogger Pro are constantly trying to stay ahead of the game and keep the members informed about new ways to help grow and improve your blog. The team and the members alike are constantly introducing me to new platforms or technologies that have made blogging SO much easier. For example: there has been a lot of talk in the FBP community recently about creating video and the importance it has for a blog in today's age. I would have never seen myself being interested in video before but I'm actually planning to start working on videos THIS WEEKEND (wish me luck!).
6. Technical Support
If there's one thing I'm NOT it's technologically savvy. I spent HOURS recently trying to figure out how to get my newsletter setup with MailChimp before realizing that FBP had a complete step by step video tutorial on how to do it. I followed along with the videos and had it set up in NO time. And when I hit a bit of a road block and couldn't figure something out, I emailed the FBP team and they helped me out.
Other technical resources that I found super helpful were the video tutorials about SEO and plug-ins that can be used to optimize SEO. I also got a lot out of the tutorials on Google Webmaster Tools.
And if you're brand spankin' new to blogging, FBP has a complete video guide on how to set up a blog. Like, step-by-step tutorials on how to do it ALL. I REALLY wish that I had that information when I first got started.
7. Free Nutrition Label Generator
So, I haven't actually implemented this on my blog YET but I'm really excited that they offer a free nutrition label generator to all FBP members. I have people ask ALL THE TIME about the nutritional facts of my recipes so here soon I'm going to start including those with my recipes using their generator.
8. Optimize Blog Monetization
Like I said at the beginning of this post, I'm eager to see what I can do with this little blog of mine. Lindsay and Bjork post monthly income reports on their blog and I've been so inspired to see their traffic and their income grow from where they started out at $22/ month to where they are now making over $40k/ month. Needless to say, they have a decent bit of knowledge when it comes to blog monetization.
Food Blogger Pro has a 40+ video tutorial on Generating Income from Blogging. I learned SO much from these tutorials and was able to make some changes to my blog that resulted in me making quite a bit more money just from optimizing the way I currently do things. I actually haven't made it all the way through this section of the video tutorials but look forwarding to doing so soon. (there's just SO much great information to take in!)
9. Support on how to Plan, Write, and sell an eBook
This is at the top of my to-do list right now. I'm really excited about the idea of creating an eBook and as daunting as it seems, I'm very encouraged by the fact that FBP has a step by step video guide on how to plan, write, and sell an eBook.
10. The SECRET to Having a Successful Food Blog
Before joining Food Blogger Pro, I was feeling a little uninspired with my blog and felt like my growth had really hit a bit of a plateau. I was certain that there was some magic secret out there that I needed to find in order to help my blog grow.
Truth is, it doesn't seem that there is some super top secret out there to having a successful blog. But one thing I did learn from FBP and it's members is that there IS one thing that every single successful food blogger has: grit. Having a successful blog takes a LOT of hard work and perseverance.And while there's nothing that can replace the passion and grit needed to build a successful blog, Food Blogger Pro definitely makes things a heck of a lot easier.
11. BONUS/ DISCLAIMER: Food Blogger Pro is EASY.
The honest truth is that the majority of the information that you will find on food blogger pro is information that you could probably find in other places with enough google searching. However, the wonderful thing about FBP is that everything is in one neatly organized place. This is for people, as Bjork put it, who are already really busy and don't necessarily have the time to figure everything out all on their own.
Since starting my blog, I've wasted countless hours searching and researching various things only to have to sort through outdated articles or articles that don't quite apply to food bloggers. The majority of these things, as it turns out, are all on Food Blogger Pro either in a video tutorial, on their blog, or as part of an on going discussion in the forums. And if by chance it's not there, all you have to do is ask the 1,000+ members and I'm sure that one of them will be able (and eager) to help out.
WHERE DO I SIGN UP???
You can learn more and sign up at FoodBloggerPro.com. If you have ANY questions at all about the community or my experiences with the community, feel free to email me and I'd be happy to help!
And don't forget: You can sign up for Food Blogger Pro from now till November 19th. After that, you won't be able to join the community until the Spring of 2016.
Disclaimer: This post contains affiliate links for Food Blogger Pro which help support this blog at no extra cost to you!
This post may contain affiliate links. Please read my disclosure policy.