Mocha Green Smoothie
This post may contain affiliate links. Please read my disclosure policy.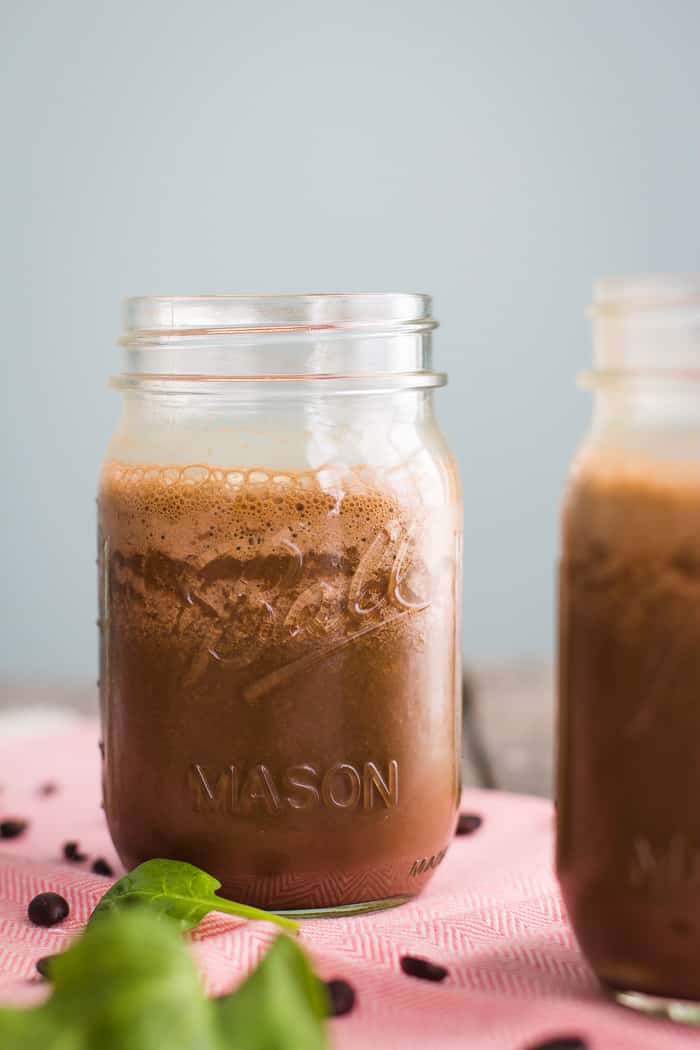 Yes, I know. Another Green Smoothie recipe. BUT this time it's in the form of a Mocha Green Smoothie. I warned you yesterday that I was obsessed :D
Also, I'm participating in the Simple Green Smoothie's 30 Day Challenge to drink a green smoothie every single day. So far I've hung in there. My goal has been to replace my breakfast every morning with the green smoothie but a couple of morning I have just been in too much of a rush to make it in the morning. So, in that case I have it as my snack when I get home.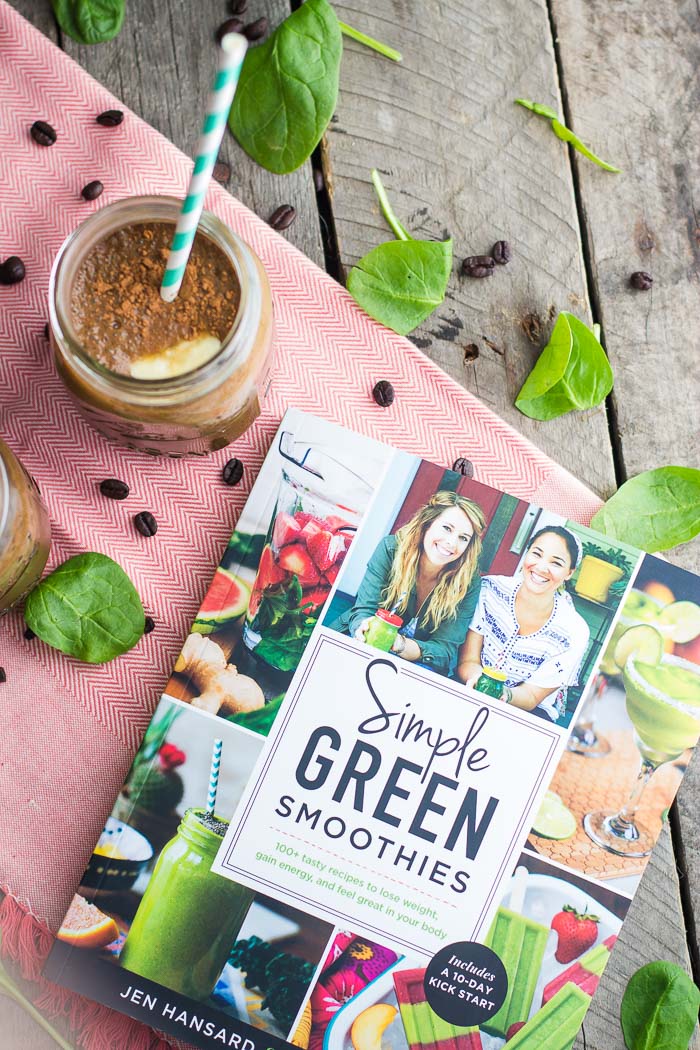 Needless to say, I've been trying out lots of new recipes and doing a lot of green smoothie experimentations. So far I haven't made a green smoothie that I don't like but I do have my favorites. This Mocha Green Smoothie is most certainly at the top of the list!
In other news, the kitten is doing well. We've had her for a whole month now which seems crazy.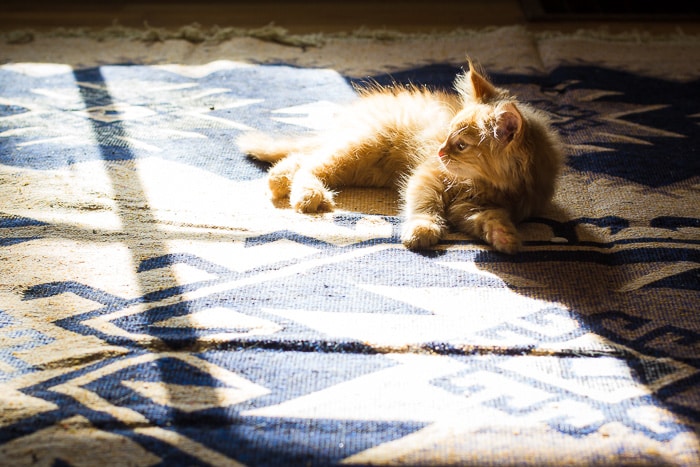 I had cats all growing up but it's been 12 years since I've had a kitten. I'm learning a few things: 1) when you're a kitten, it's absolutely necessary to sprint everywhere that you go. 2) Once the dogs are done eating their food, their bowls make great places to nap. 3) Speaking of dog bowls, the dogs giant water bowl is way more fun to drink out of than the kitten sized water bowl. 4) It's 100% true what they say about cats and plants. 5) Kittens are wonderful cuddlers but once they curl up in a spot, they might be there for hours expecting you to not move at all. 6) Chickens that peck at you through the window are very scary and very captivating.
In addition, I'v learned that kittens ALSO like green smoothies. I've caught her sneaking a lick of my smoothies on multiple occasions. She has good taste :)
Alright friends, I'm going to leave it there for now. I hope you have a lovely, green smoothie filled weekend :D
Print
Mocha Green Smoothie
---
Author:

Total Time:

5 minutes

Yield:

2

1

x
2

large handfuls of greens (I typically use a mix of spinach and kale)

1/2 cup

of almond milk (any flavor…I used unsweetened vanilla almond milk)

1 cup

of coffee, room temperature or colder

1

frozen banana (doesn't HAVE to be frozen but it makes the smoothie creamier)

2 tablespoons

of cocoa (could substitute for a serving of chocolate flavored protein powder)
Optional: Stevia or agave to sweeten in up a bit
---
Instructions
Blend together the green,almond milk, and coffee in a blender until the green are completely liquified and no chunks are remaining.
Add in the remaining ingredients and blend until creamy.
ENJOY!!
Prep Time:

5 minutes

Category:

Smoothie
This post may contain affiliate links. Please read my disclosure policy.