Orange Cranberry Gin and Tonic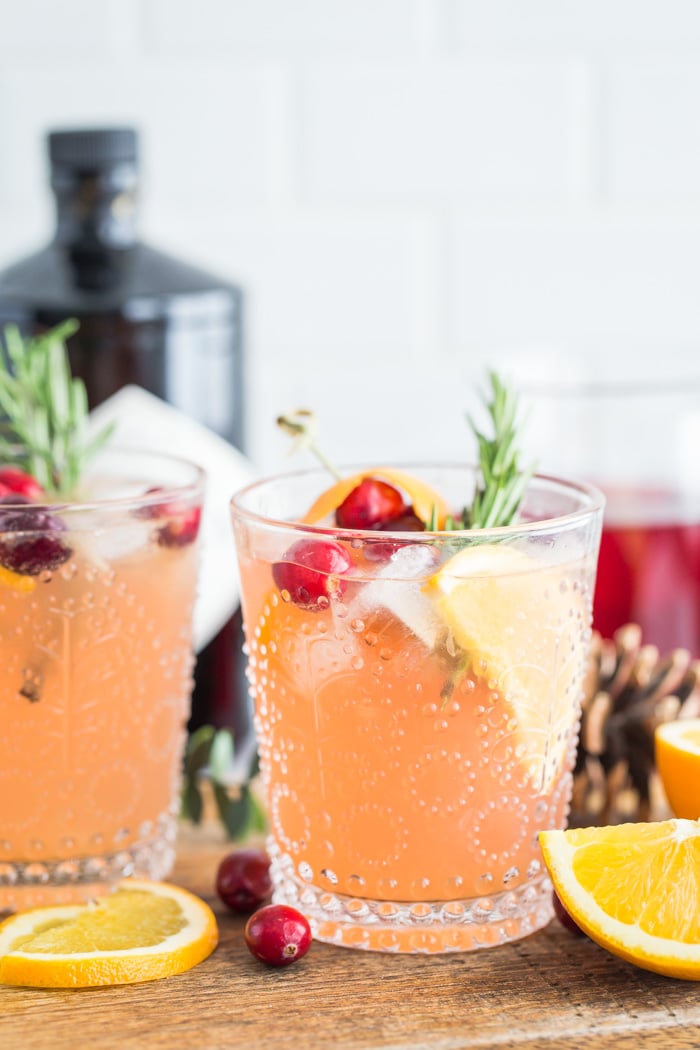 Cocktail Week day THREE brings us this simple and delicious Orange Cranberry Gin and Tonic!
Stephen has been a regular gin and tonic drinker for a few years now but I've only recently jumped on board. Turns out, different gins can make a big difference in the drink and I only really like certain ones. Right now, Hendrick's gin is by far my favorite!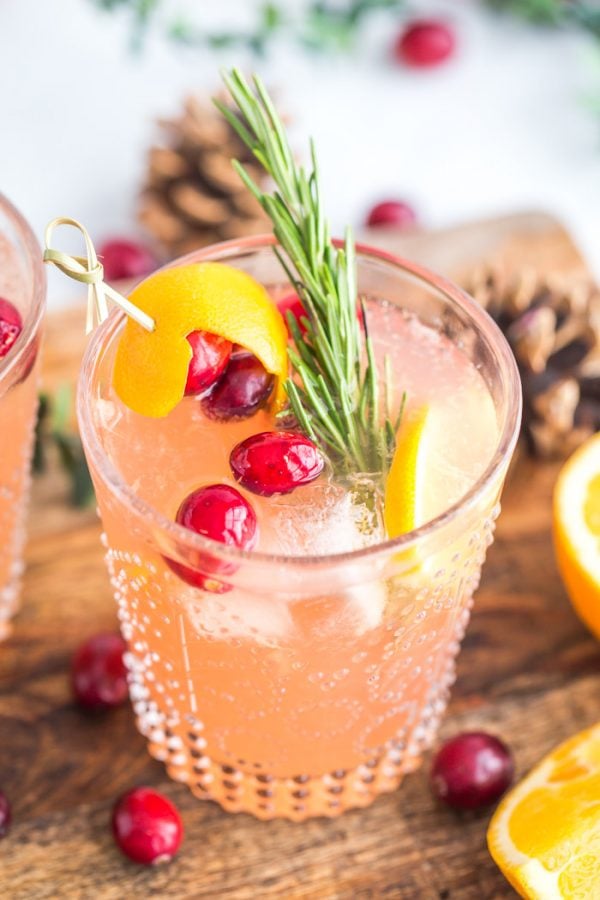 I decided to put a spin on this classic cocktail by swapping out the lime for a different, more seasonally appropriate citrus: orange. I also added in some cranberry juice and it's all such a perfect combination!
To make it all easy, I used store bought cranberry juice and then fresh squeezed the orange juice since oranges are cheap and easy to find right now. I've always had an orange obsession and don't see myself giving them up anytime soon :)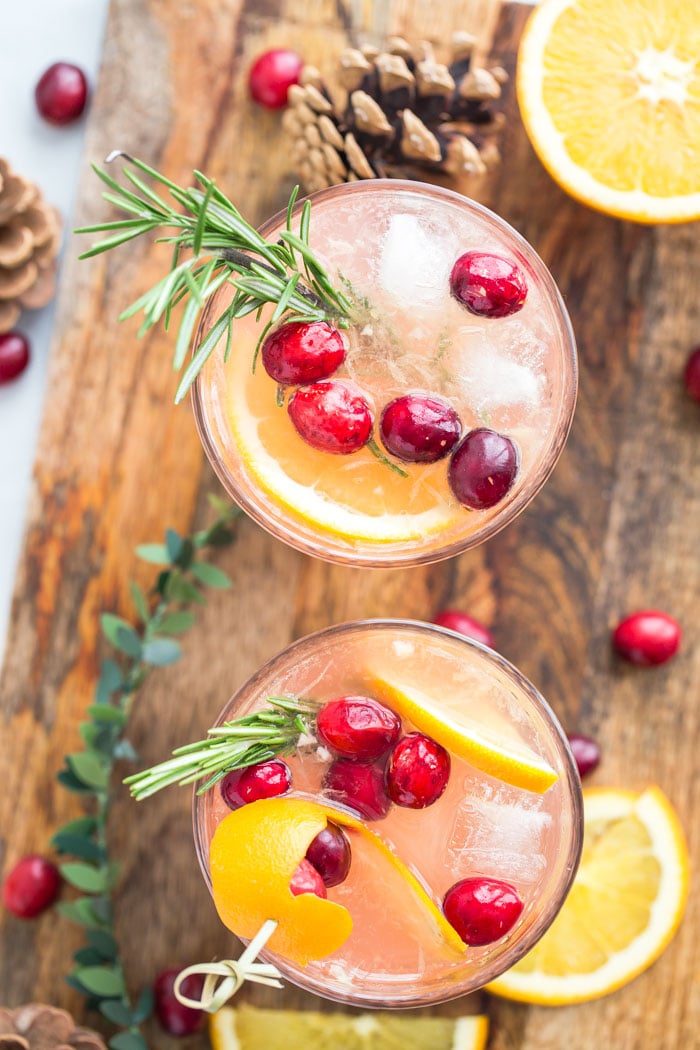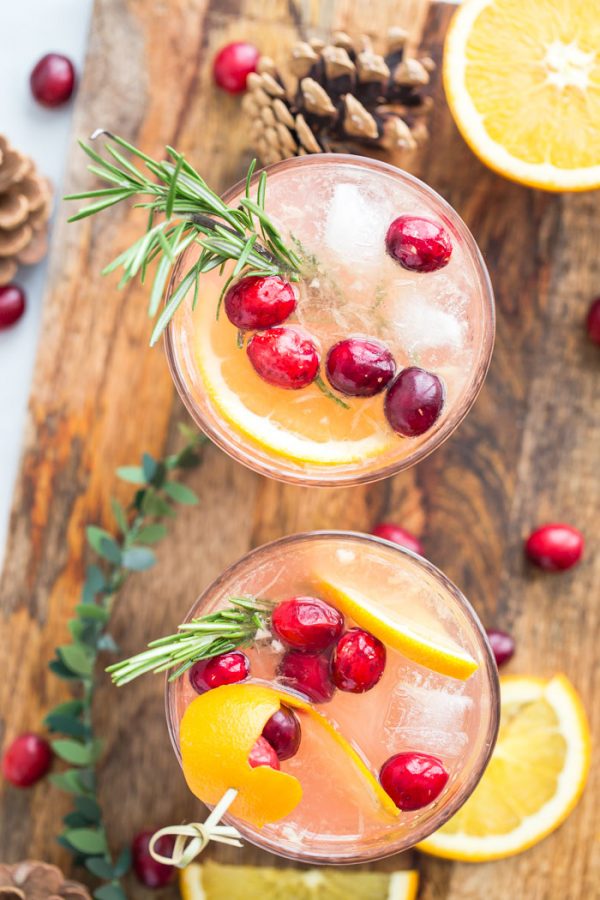 Making this Gin and Tonic is super easy. Everything gets mixed together in a glass over some ice. No muddling or shaking or anything fancy. Just pour everything into your cup and give it a good stir with some ice. DONE.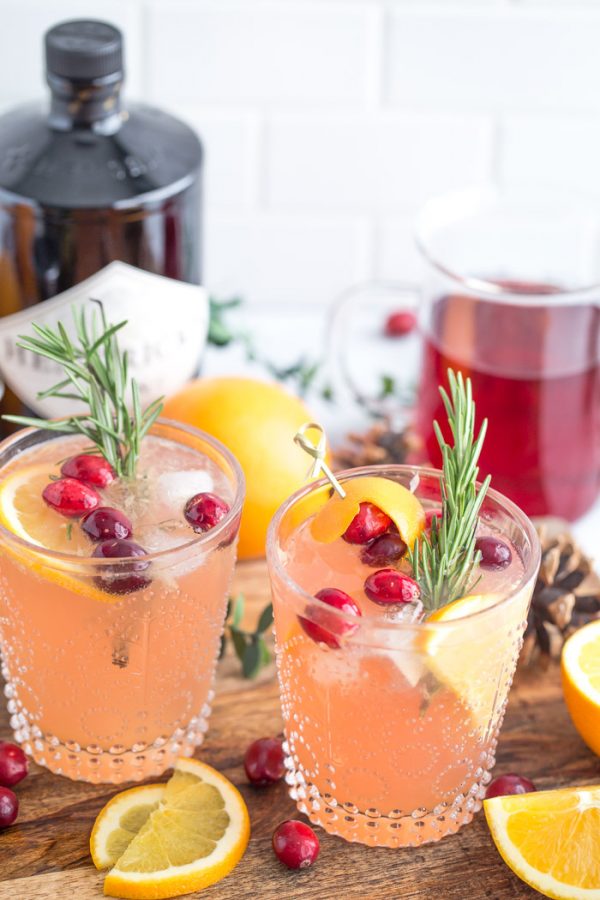 See how to make the Orange Cranberry Gin and Tonic here:
Print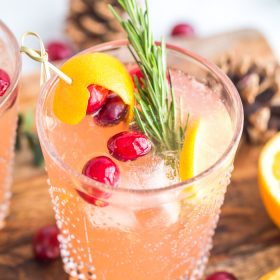 Orange Cranberry Gin and Tonic
---
Author:
Prep Time: 5 minutes
Cook Time: 0 minutes
Total Time: 5 minutes
Yield: 1 cocktail 1x
Scale
Ingredients
2 shots of gin (this makes a rather strong cocktail so you could start with one if desired)
3 shots of tonic water
1 shot of orange juice
1 shot of cranberry juice
Fresh cranberries and orange for serving
---
Instructions
In a glass filled with ice, combine the gin, tonic water, orange juice, and cranberry juice.
Garnish with fresh cranberries and slices of orange. ENJOY!
---
Category: cocktail
Method: drink
Cuisine: american
Keywords: cocktail, gin and tonic, gin, holiday