Soy Curl Recipes
This post may contain affiliate links. Please read my disclosure policy.
Learn what Soy Curls are and find some delicious soy curl recipes to try out! You'll fall in love with this one ingredient vegan protein source that is so highly underrated! Very easy to prepare and a great source of plant based protein.
Have you tried soy curls yet!? They aren't widely available in stores BUT you can buy them on amazon HERE. They're locally made here in the Pacific Northwest which is why I'm able to easily find them in stores. However, they're easy to order online if you're not in this area.
I originally discovered soy curls from Caitlin at From My Bowl. She has several amazing soy curls recipes (I'll link them all below!) and being from the Portland area, has been cooking with them longer than I have.
What are soy curls?
First up, let's talk about what soy curls ARE. Luckily, this is a rather easy explanation.
Soy curls are exactly what they sound like: curls of SOY. They have just ONE ingredient in them: "textured whole soy beans". Super simple and I love them for that.
The texture and look is weirdly similar to pieces of beef or cooked chicken although they are softer and a bit chewier. They're easy to cook with and work well to absorb different flavors making them very versatile.
One of the other things that is great about soy curls is that they are stored at room temperature and will last in your pantry for quite a while (mine had an expiration date about 6 months after the date that I bought them). SO, if you can get your hands on them, I suggest picking up a few packs and keeping them on hand for easy dinners!
How much protein in soy curls?
Soy curls are relatively high in protein and contain 11g of protein per serving. It's a great protein source and meat substitute! Seriously think that they're SO underrated especially for being such a simple ingredient.
Soy Curl Recipes
And without further ado, I wanted to share some amazing soy curl recipes. I've tried most of these and the others are on my list to try ASAP :)
Let me know which ones you try and what you think!
Soy Curl Fajitas
Just like regular chicken fajitas but made with soy curls as a delicious protein substitute.
---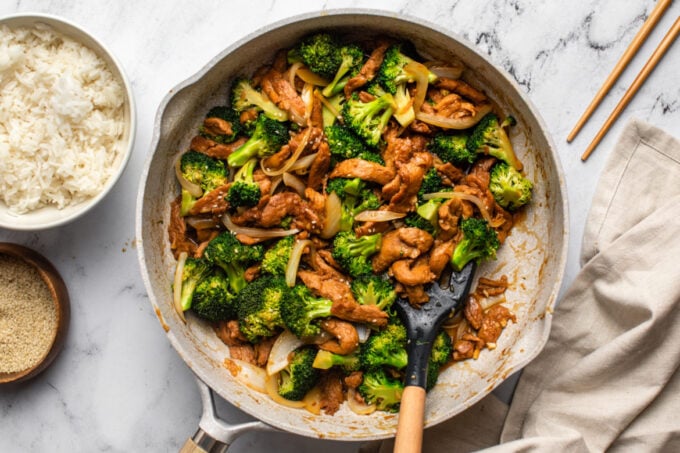 Vegan "Beef" & Broccoli
I haven't tried this recipe yet from From my Bowl but it looks delicious! Great take out substitute recipe.
---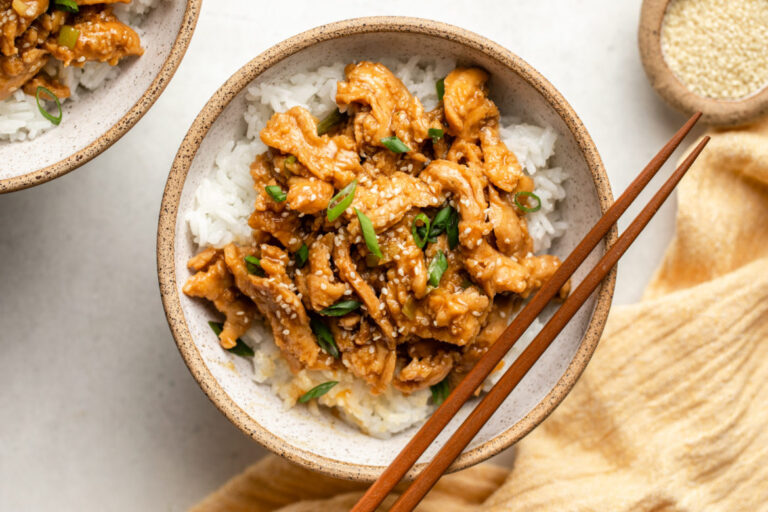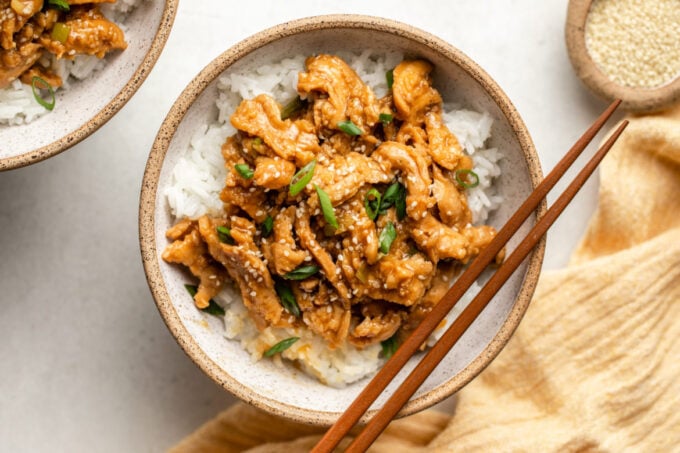 Vegan Sesame "Chicken"
This is another one from Caitlin at From my Bowl and it's the FIRST soy curl recipe I ever tried. SO GOOD and definitely a must try.
---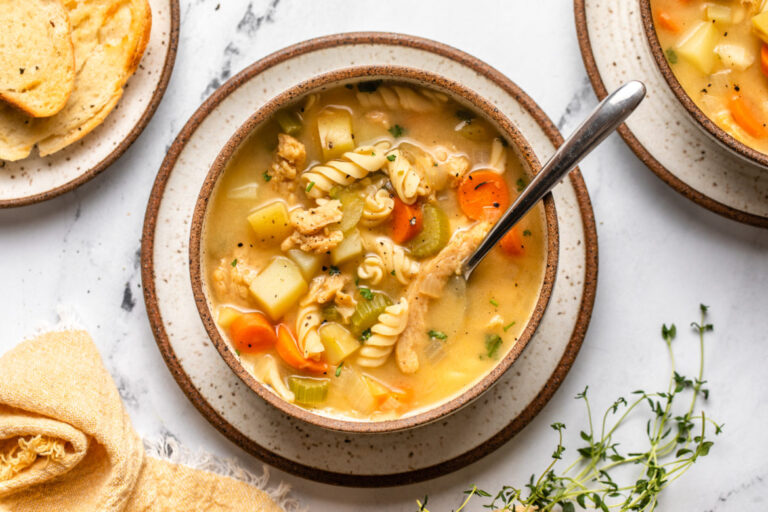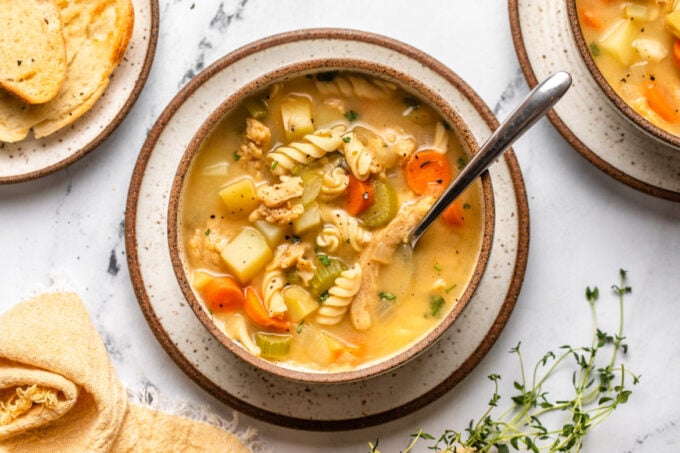 Vegan "Chicken" Noodle Soup
Like classic chicken noodle soup but with soy curls instead of chicken!
---
Mongolian Soy Curls
Such a great way to replace beef in this classic dish for a vegetarian version!
---
Simple BBQ Soy Curls
I love how easy this soy curls recipe is and is made with just a few simple ingredients.
---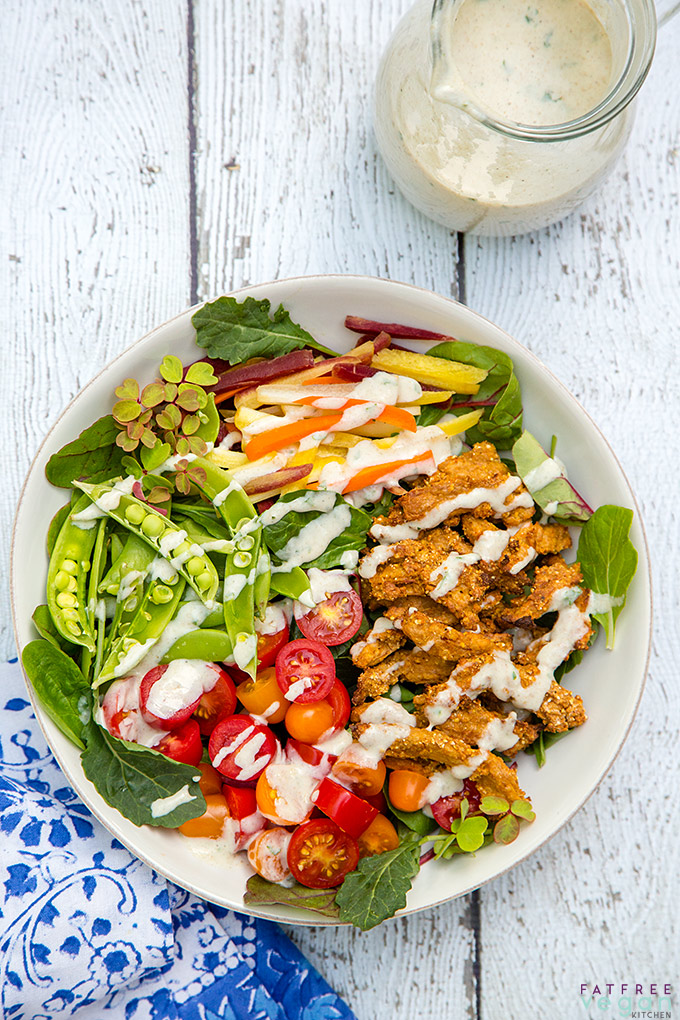 Spicy Fried "Chicken" Soy Curls
LOVE the idea of frying the soy curls and using them as fried chicken. And on a Salad!
---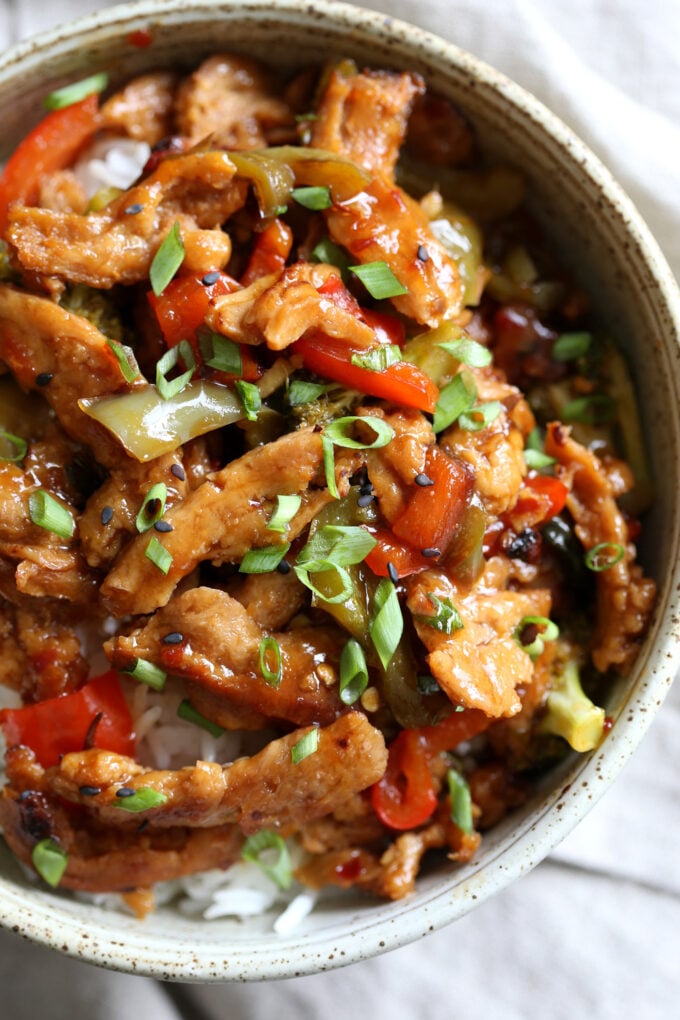 General Tso's Soy Curls
Another great take out option for making at home with a fun vegan version!
---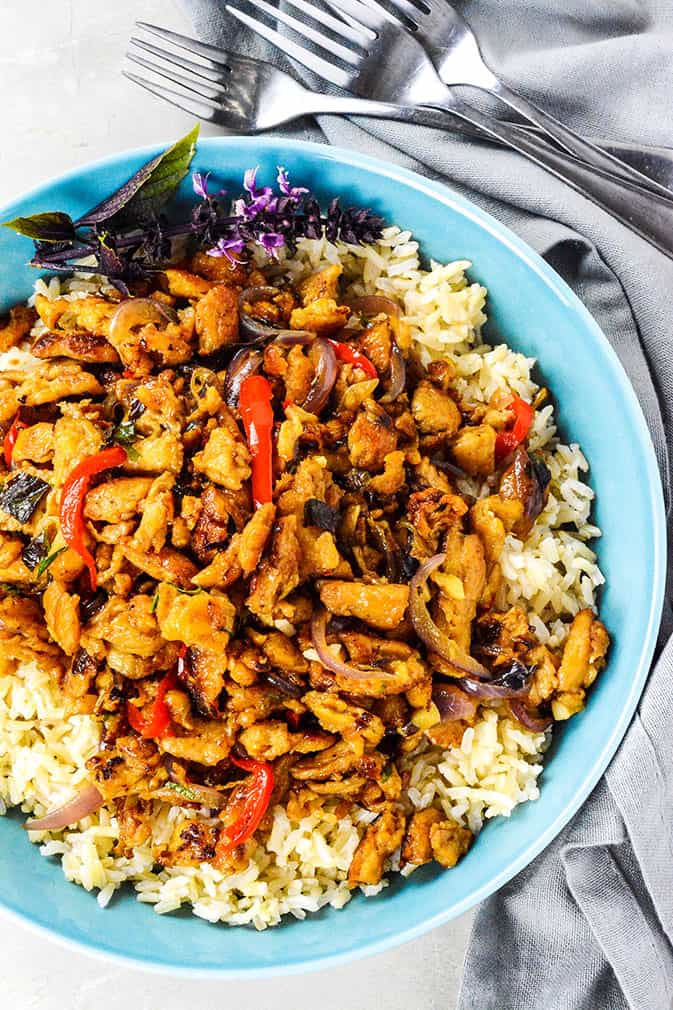 Thai Basil Soy Curls
I love basil dishes and I can't wait to try this one!
This post may contain affiliate links. Please read my disclosure policy.