Vegan Ranch Dressing
Vegan Ranch recipe- this simple to make vegan salad dressing is great to have on hand as a veggie dip, for salads, or to put on whatever you love ranch on (pizza or french fries, perhaps!?).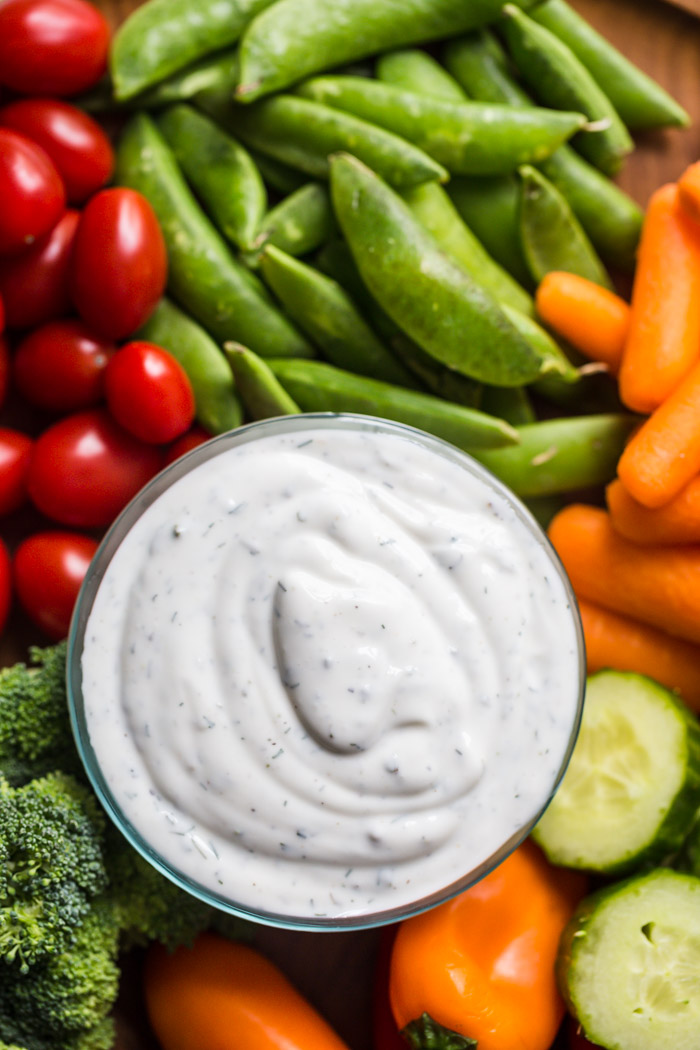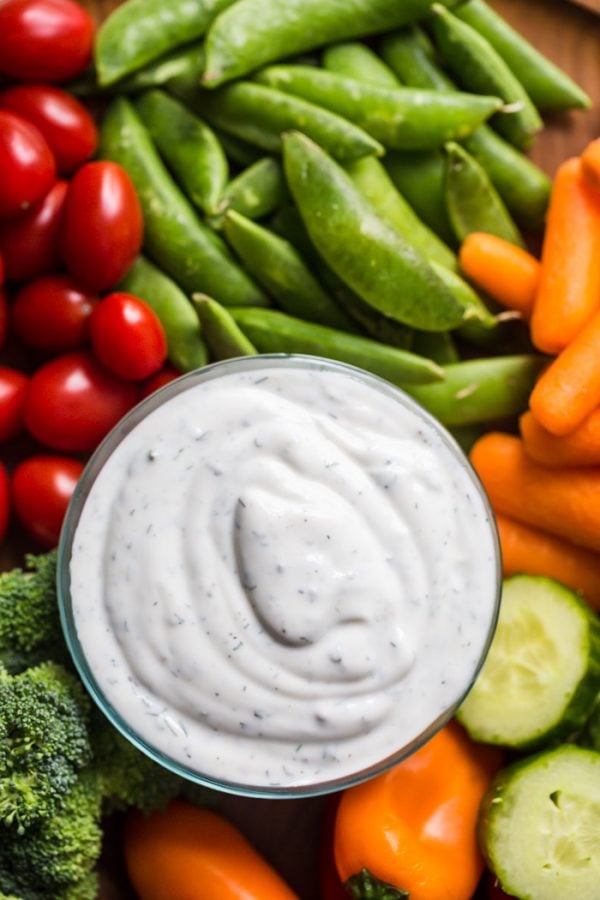 I've been meaning to create this healthy ranch dressing for the blog for AGES! Like many people, ranch is high up there on my list of favorite foods to eat and nothing beats a good homemade version. Nothing!
While ranch DOES in fact taste great as a salad dressing, let's be honest: it's really more of an all-around great dip. I basically refuse to eat french fries without it. A veggie tray is just an excuse to eat loads of ranch and occasionally, I'm even down for a little ranch on my pizza (please tell me I'm not the only one!).
As the kids would say these days: ranch. is. LIFE!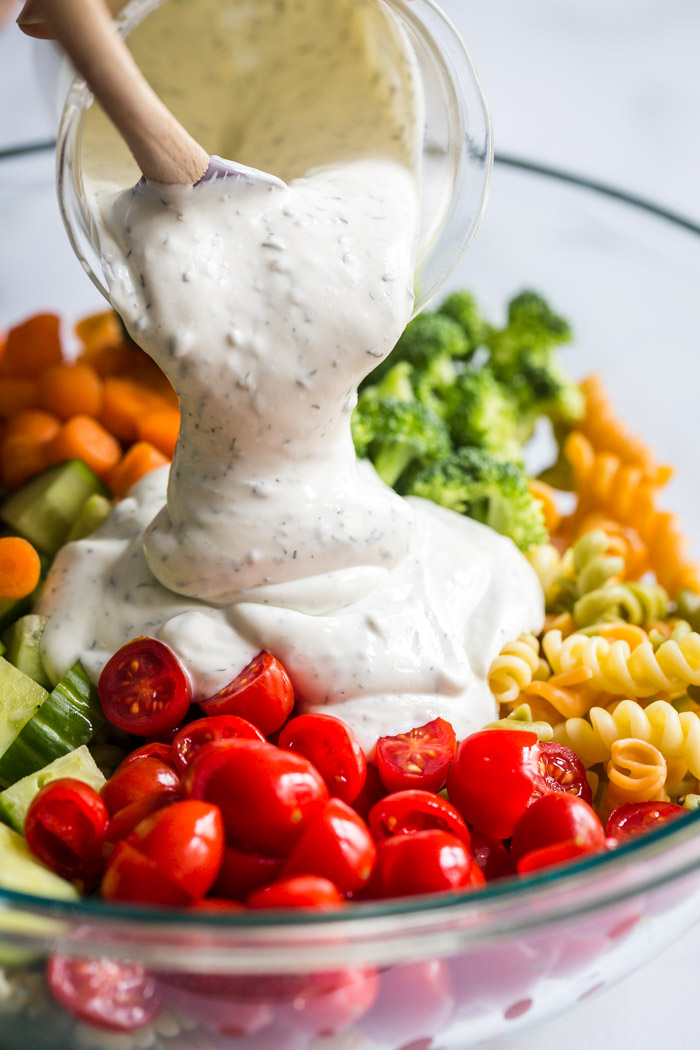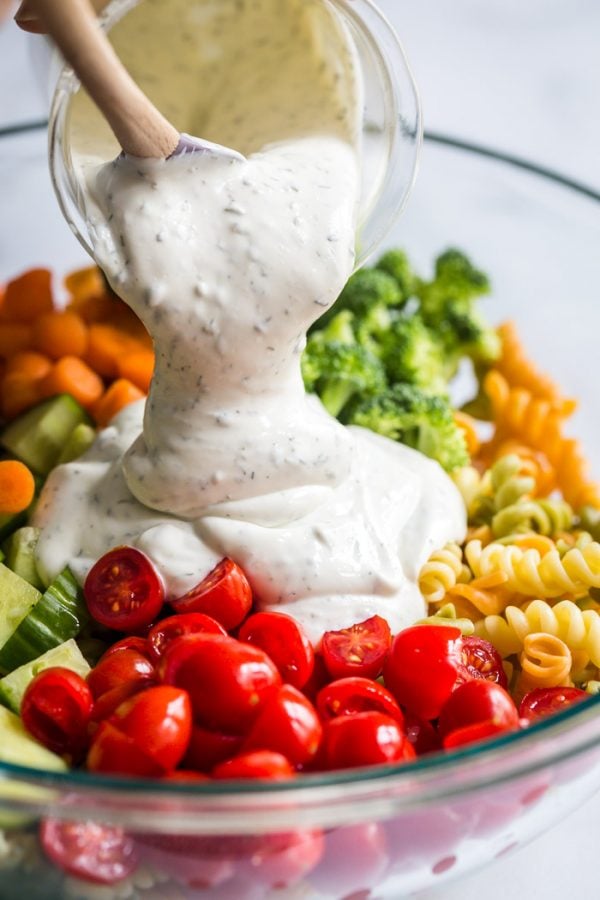 But not all ranch dressings are created equal.
One of the questions I see people searching for a lot is "is ranch vegan?". The answer is almost always NO. Assuming you've figured that out for yourself which is why you're here at my Vegan Ranch Dip Recipe ;) So, let's dive in.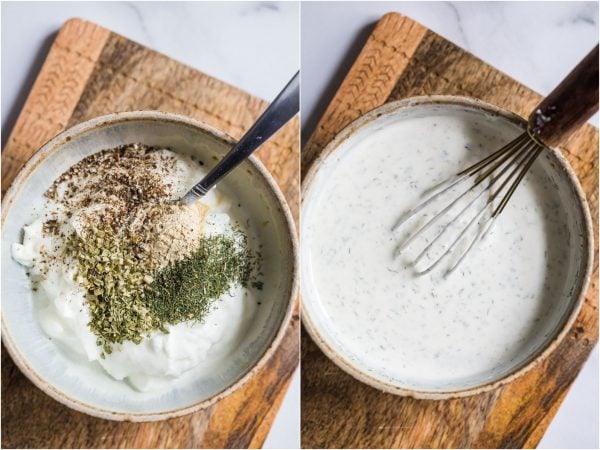 How to make Vegan Ranch Dressing:
Like with most dressing recipes, this one is ridiculously easy!
Here are the ingredients we're working with:
Dairy-free yogurt
Dried spices
Lemon juice
Apple cider vinegar
water to thin
Salt & pepper to taste
A note on the dairy-free yogurt: you obviously want to find a plain yogurt and not vanilla or any other sweet flavor. While looking around, I found that not every grocery store offers a PLAIN dairy-free yogurt. It does exist though so you might want to try calling around if all else fails. I found mine at Publix and at Whole Foods. I've yet to try it, but I think that vegan mayo could also work well in this recipe.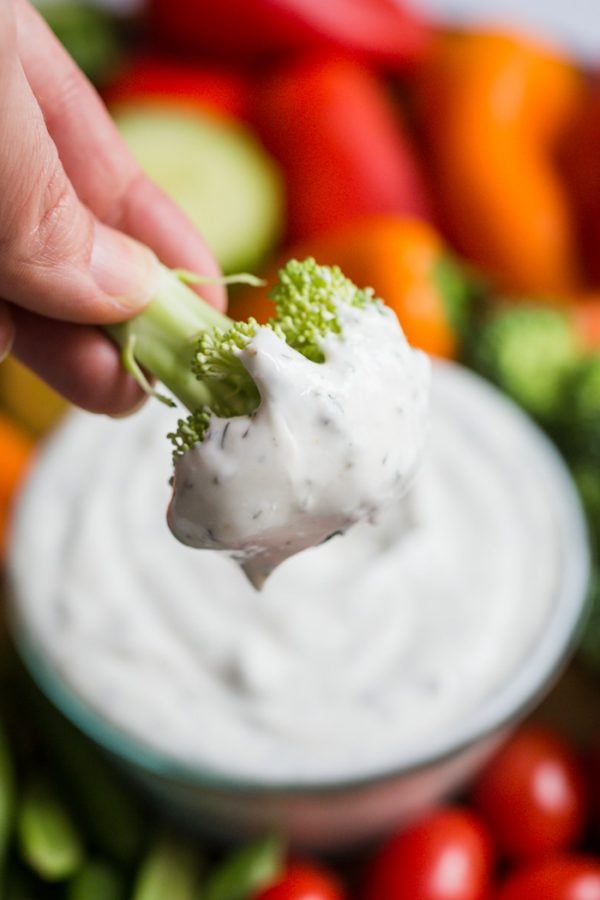 Chipotle Ranch Dressing:
Interested in adding a little kick to this vegan ranch and turning it into CHIPOTLE Ranch dressing?
Here's whatcha wanna do: make the recipe as written but mix in a little spice. You have several options: 1) 1-2 tablespoons of adobe sauce )the liquid that comes from a can of chipotle peppers in adobe. I would start with 1, taste, and then add more if you want it spicier. 2) Mix in 1/2-1 teaspoon of chipotle chili powder OR 3) Mix in 1/2 teaspoons of sriracha sauce.
I highly recommend making a chipotle version of this at some point!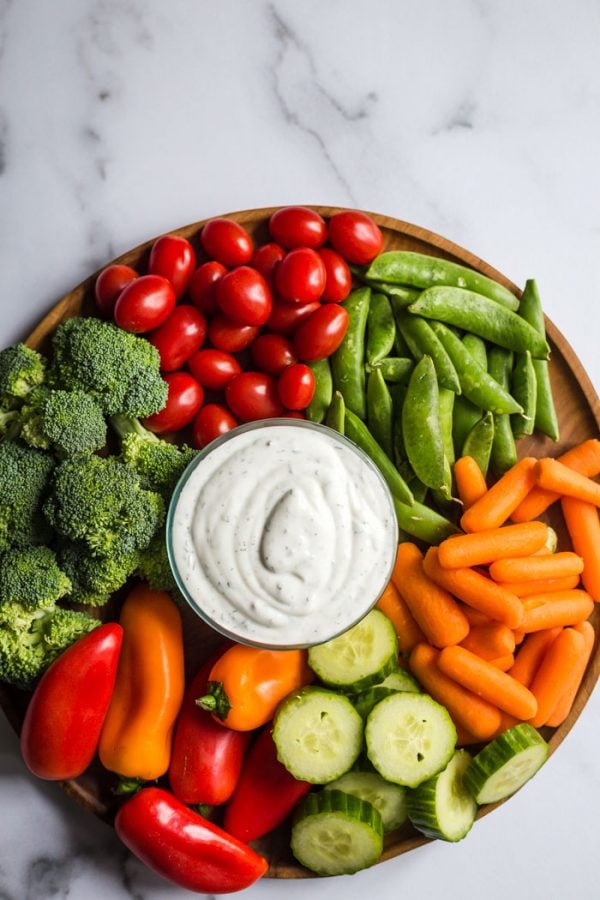 Print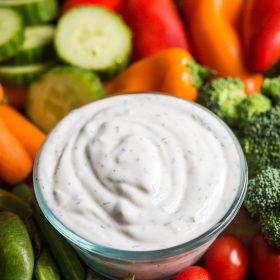 Vegan Ranch Dressing
---
Author:
Prep Time: 5 minutes
Cook Time: 5 minutes
Total Time: 10 minutes
Yield: 1 1/4 cup of dip 1x
Description
Vegan Ranch recipe- this simple to make vegan salad dressing is great to have on hand as a veggie dip, for salads, or to put on whatever you love ranch on.
---
Scale
Ingredients
1 cup plain dairy free yogurt*
¾ teaspoon of dried dill
½ teaspoon of dried parsley
½ teaspoon of dried chives
¼ teaspoon of garlic powder
¼ teaspoon of onion powder
1 tablespoon of lemon juice
1 teaspoon of apple cider vinegar
1–2 tsp water depending on thickness you want it. I like mine a little thinner for salads and thicker as a dip
¼ teaspoon each of salt and pepper
---
Instructions
Whisk together all of the ingredients in a medium bowl until full combined. Adjust salt to taste and ENJOY!
Store leftovers in the fridge for up to a week (check the yogurt container for expiration date)
---
Notes
*if you're unable to find PLAIN dairy free yogurt (I noticed that not all stores have a plain version) you can use vegan mayo in it's place but I would potentially lower the extra salt that you add in.
**if not vegan, greek yogurt also works well
Category: Salad Dressing
Method: Whisking
Cuisine: American
Keywords: vegan salad dressing, healthy dressing, dip recipe