A Proposal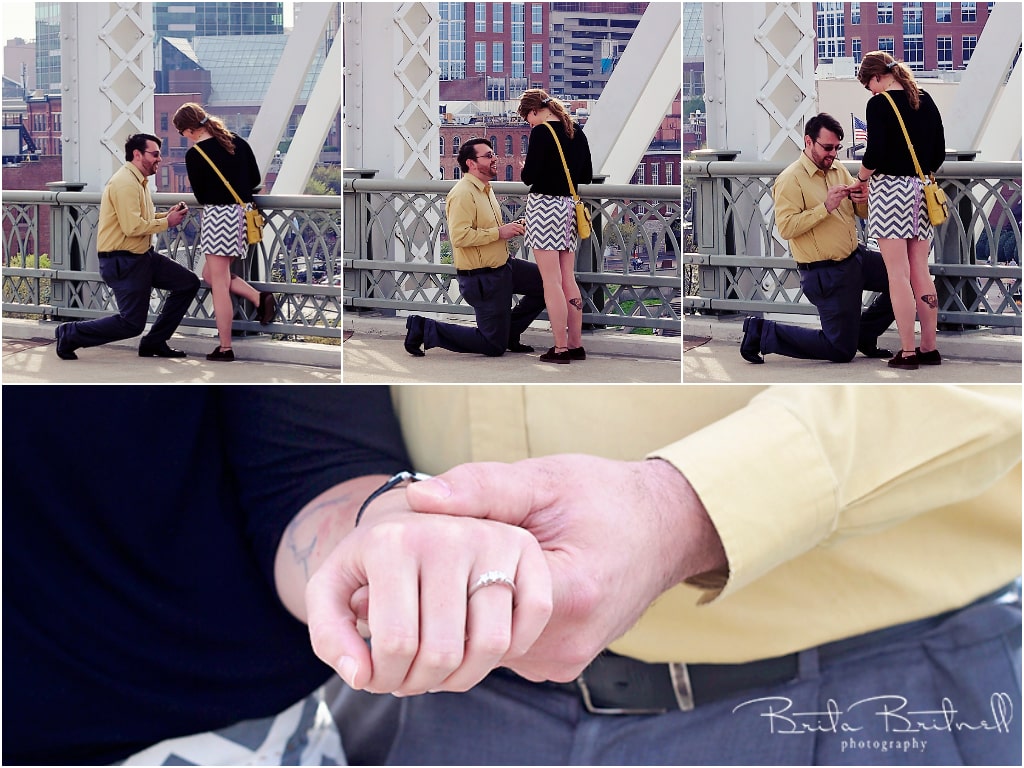 I had the honor a few weeks ago to photograph a good friend of mine on a very special day. I've always wanted to capture a proposal and this one was perfect! The proposal happened on the pedestrian bridge in Nashville.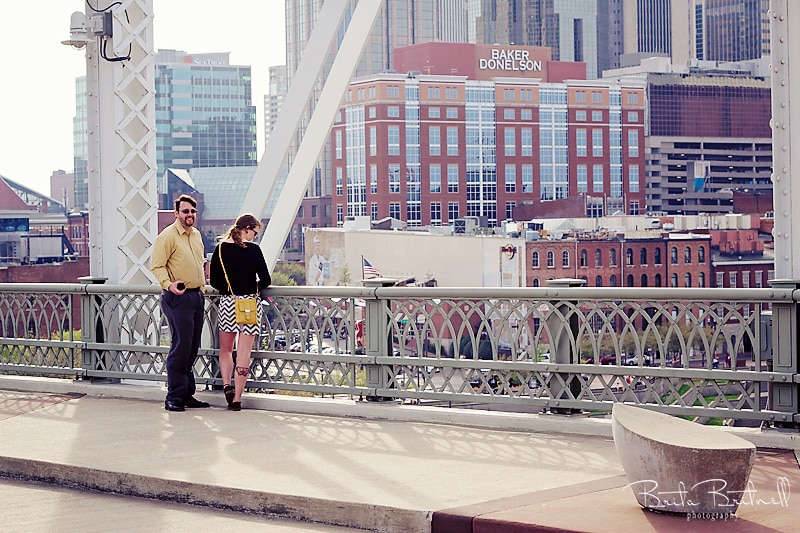 She obviously didn't know I was there and he managed to flash me a sneak peak of the ring.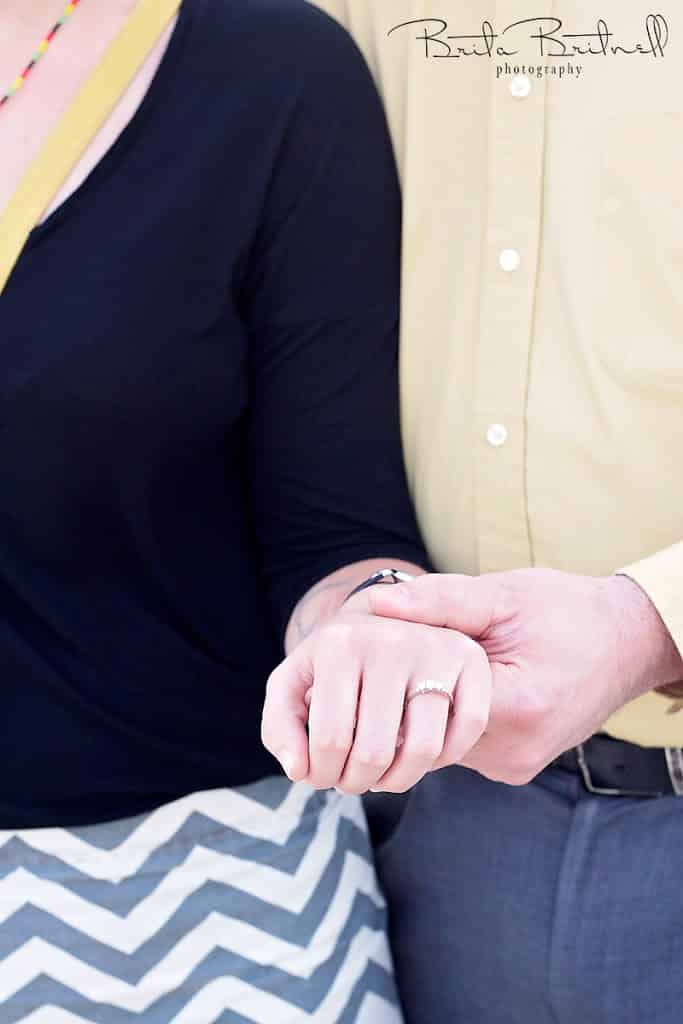 It all happened so fast that I basically just had to hold down the shutter on my camera in order to capture all of it!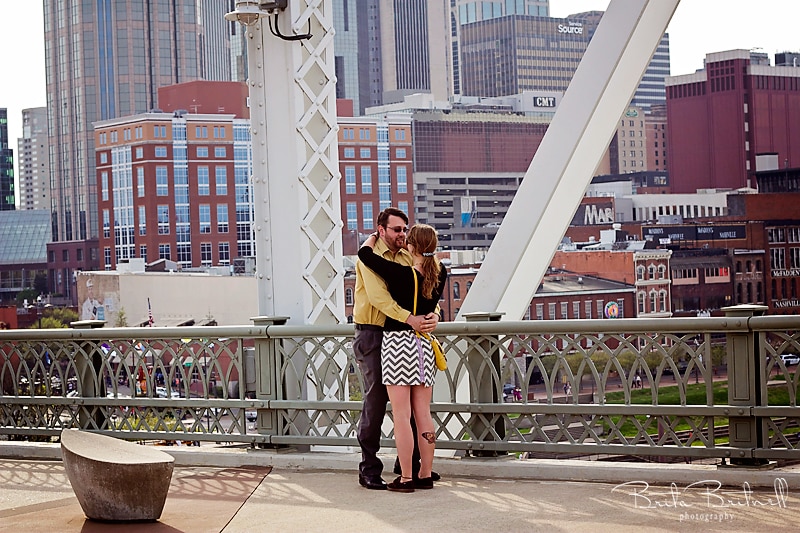 Congrats Erin and Kin!!