An Affordable Photoshop Option
This post may contain affiliate links. Please read my disclosure policy.
Several times over the past month I've had conversations with friends that entail them telling me how they'd love to edit photos of their kids better or they'd love to make fancy glitter letters but they simple can't afford to spend hundreds of dollars on software. And each time I'm excited to tell them about Adobe's Creative Cloud.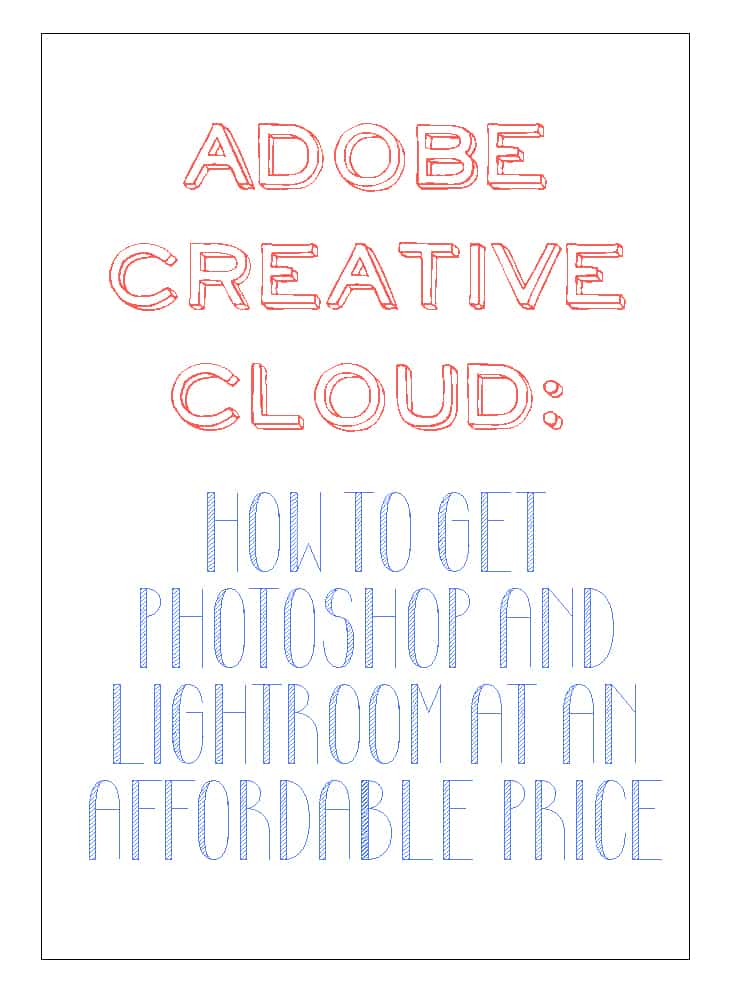 Adobe's Creative Cloud allows you to use Photoshop and Lightroom for $9.99/ month with a one year subscription. This particular offer is only available through March 31 although I got mine about 6 months ago for the same deal so I assume they run this promotion quite often. I know I sound like an ad but this is not an ad or sponsored post. In reality I'm just in love with creative cloud and am excited to share it!
It's essentially an app that you download to your computer and it functions like the normal photoshop. The added bonus, however, is that you can save, share, and access your work online and from any computer. They also have some great tutorials on their website for beginners because let me tell you, Photoshop is rather complicated for someone who is not used to how it functions.
This particular deal includes both Photoshop CC and Lightroom 5. I often just use Lightroom when I want to make quick edits to a photograph and then use Photoshop for anything with graphics or more extensive editing. Picmonkey and Fotor are great sites but there are some things you simply need Photoshop for.
Here's a link to where you can buy and download Creative Cloud. You can also get a free trial on their website if you just want to test it out first. I believe the free trial is for 14 days.
I've been using it daily for some time now so let me know if you have any questions. I clearly get overly excited talking about it :)
This post may contain affiliate links. Please read my disclosure policy.