Breakfast Quinoa Cereal Bowl
This post may contain affiliate links. Please read my disclosure policy.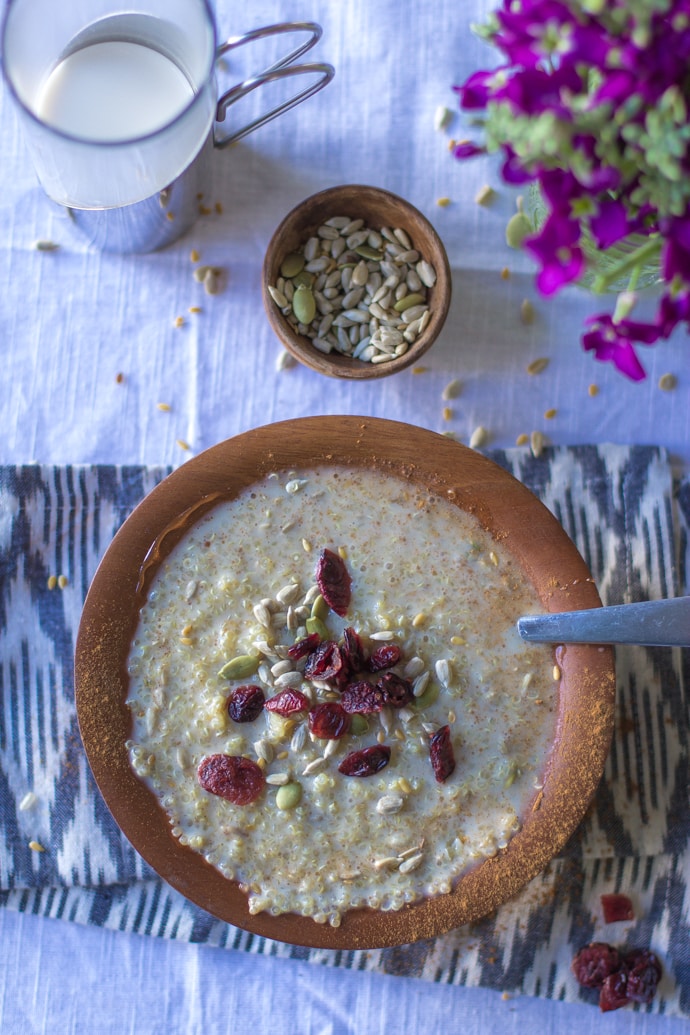 i haven't talked about roller derby much lately. i'm still playing. it's still a love of my life. i'm still spending all of my free time (that i'm not working or photographing food) at practice, the gym, or watching copious amounts of derby footage.
we head to Indianapolis this weekend to play a team that we've played a few times before and have never been able to beat. but, it's been a few years since our teams last met and a LOT has changed since then. my team has been training ridiculously hard and we couldn't be more ready! i'm excited for our season to get started and for the hard work to continue.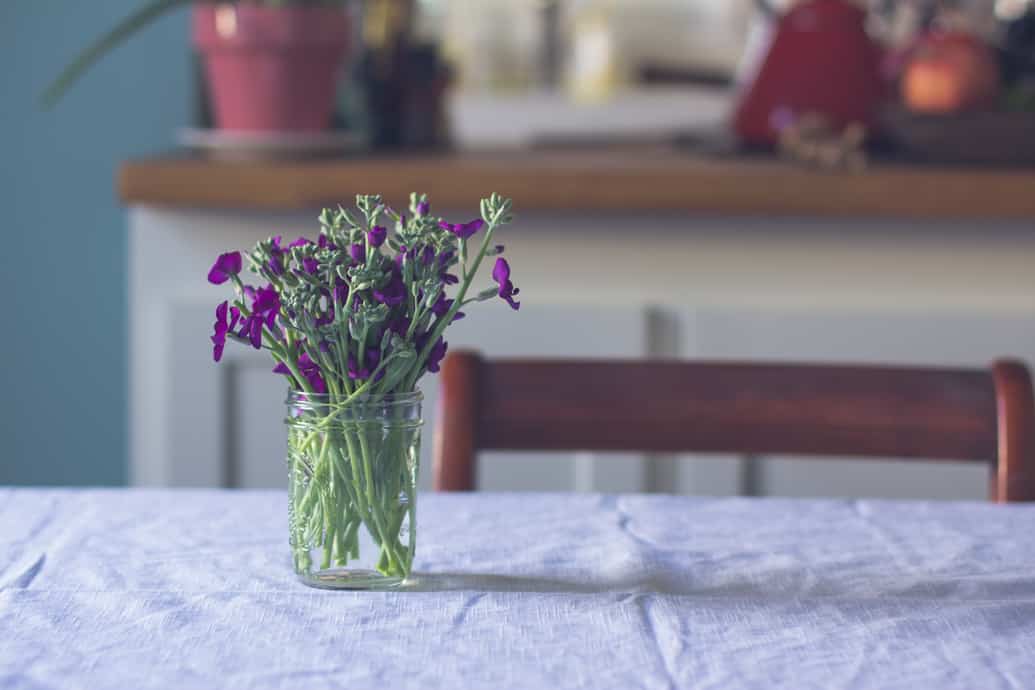 it's when we're in the thick of our season, preparing for tournaments and big match-ups, that i have to really pay attention to my diet. the 2 things that i struggle with the most are drinking enough water and getting enough protein. if these things are lacking then i can really feel it on the track.
the "drink more water" part is pretty easy. i just need to do it. the protein part i find to be a bit more difficult. sometimes i want to pretend that i can just eat jars full of peanut butter and be set. why doesn't the world work that way?
so, when the quinoa craze got big a few years ago, i was happy to jump on that bandwagon. i've found it a great way to get some extra protein in my diet. i've always eaten quinoa savory and always for dinner. it wasn't until recently that a friend told me about trying out quinoa as breakfast food. why yes, i would like to try that….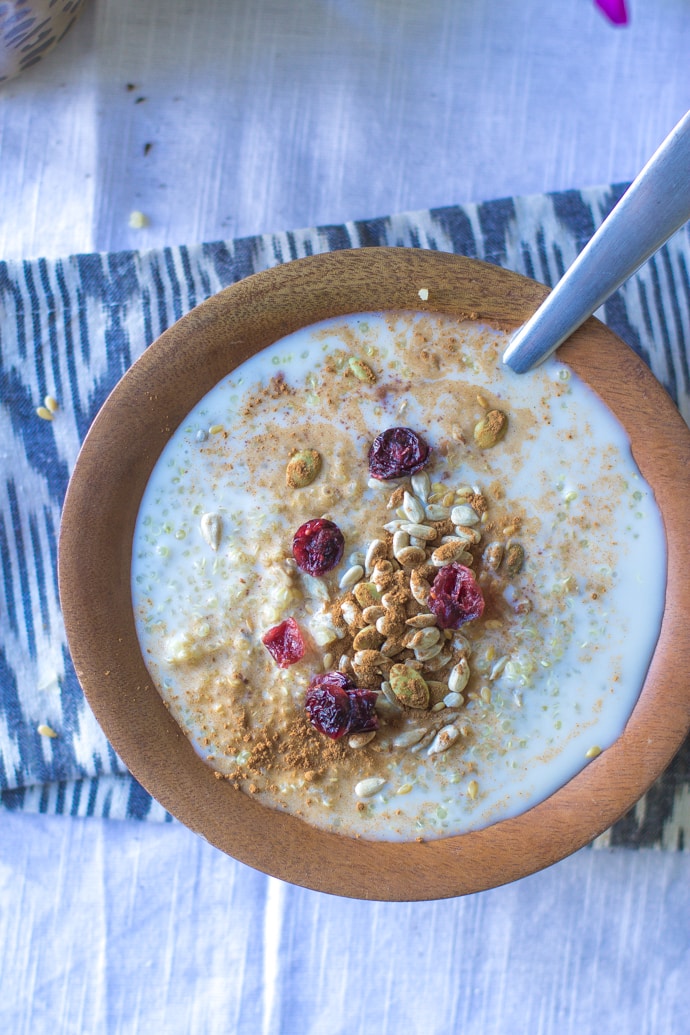 this is perfect for when you make too much quinoa and you've got it sitting in the fridge from the night before. I coincidentally always seem to make too much quinoa so this is perfect for me!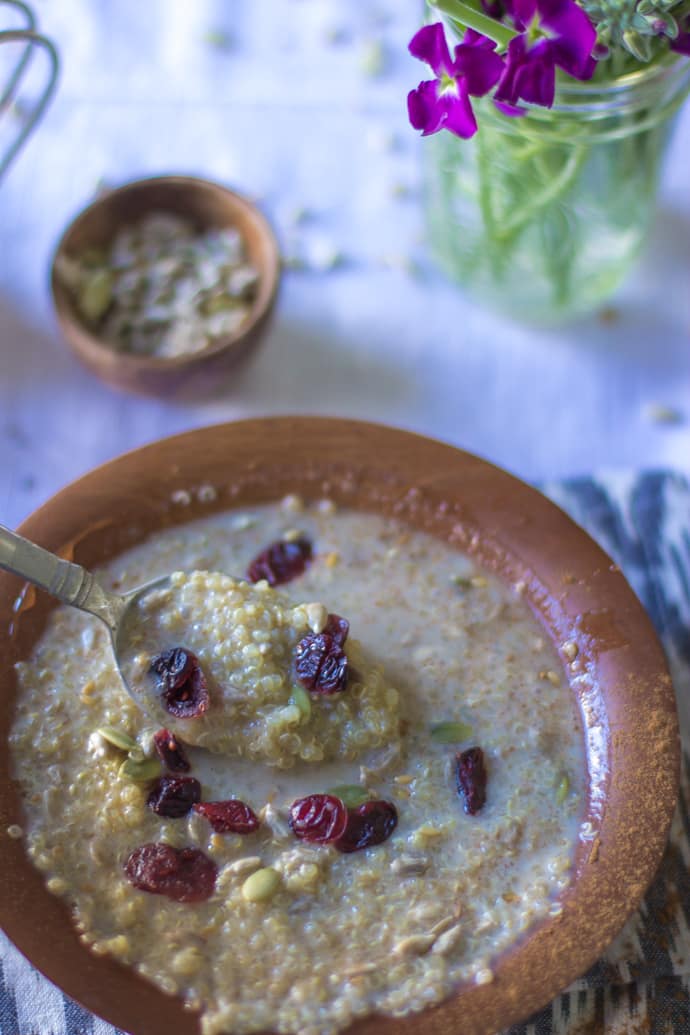 also, even if you don't already have quinoa cooked, this is a ridiculously easy breakfast.
Just cook you up some quinoa and let it cool.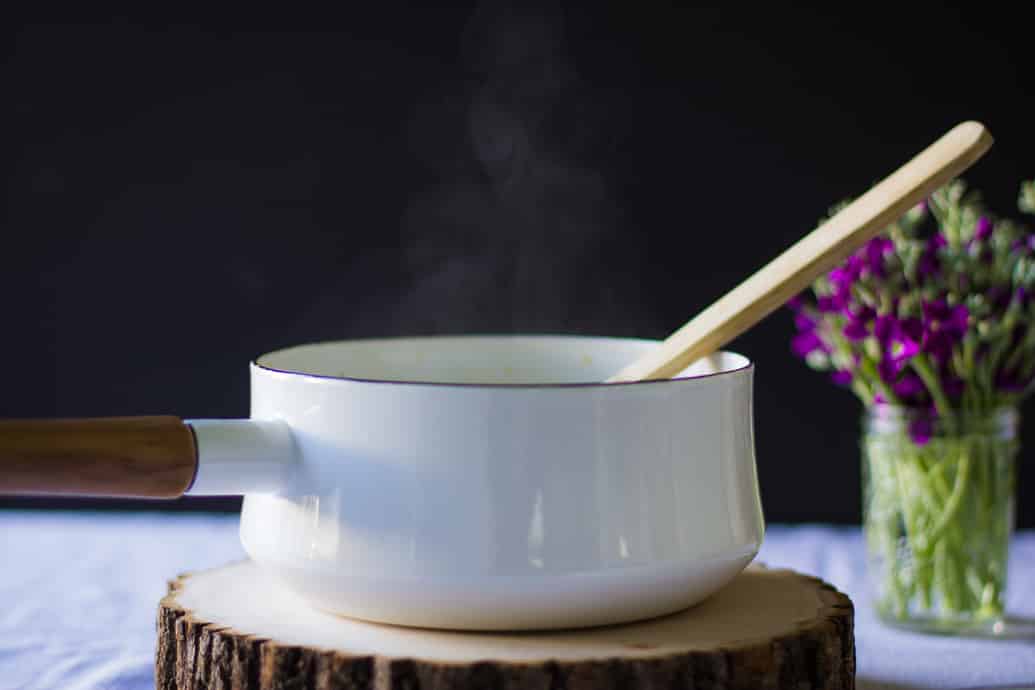 spoon it into a bowl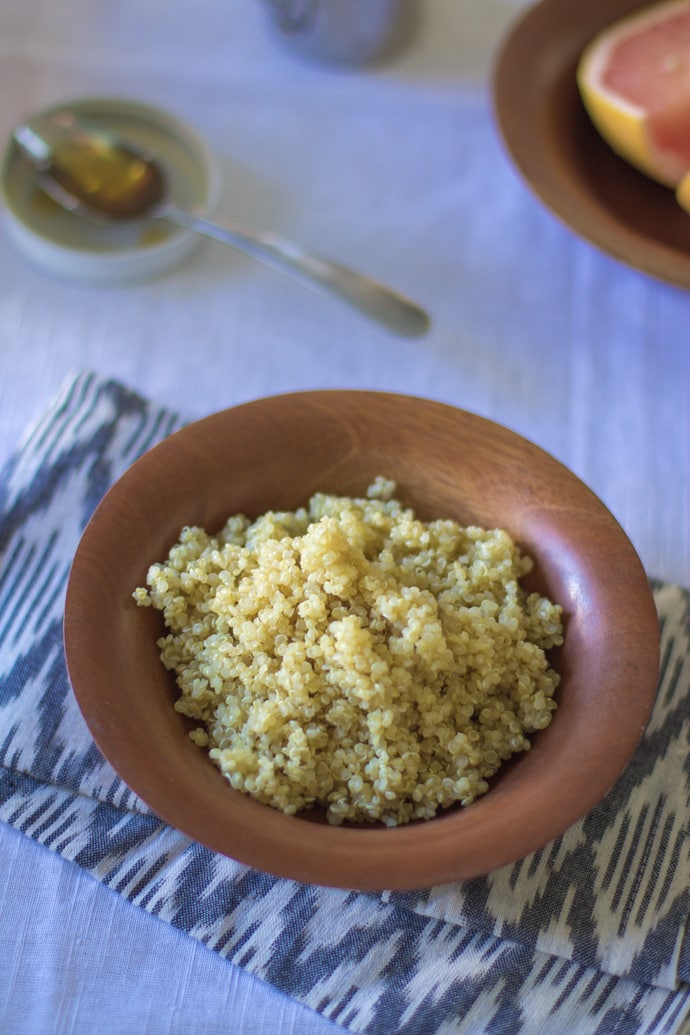 cover with milk just like you would cereal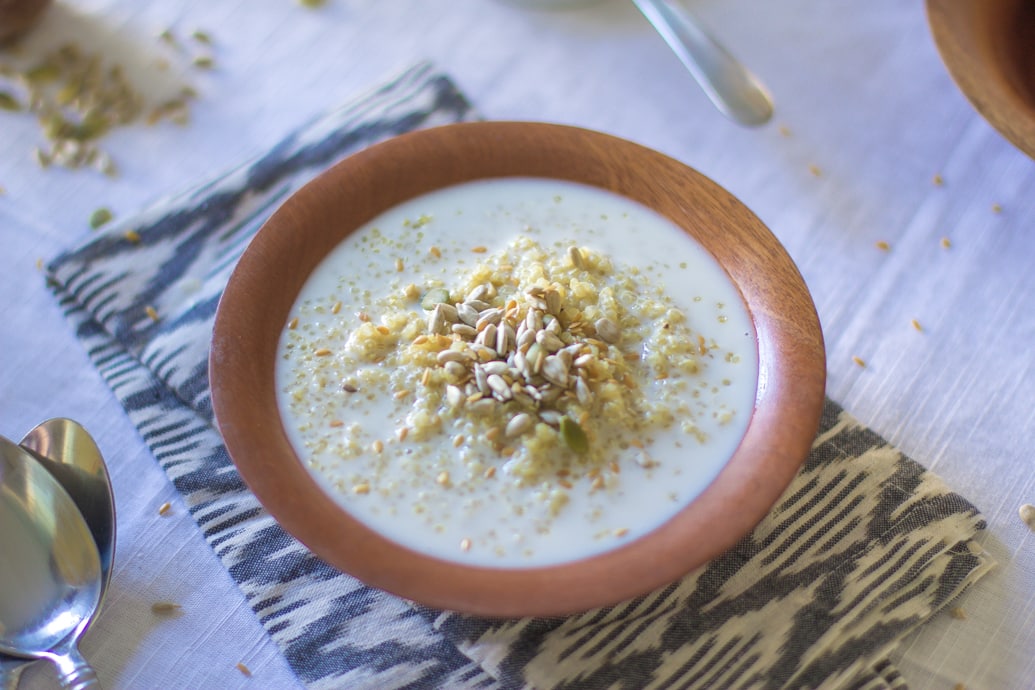 sweeten with a bit of honey. have i mentioned how much i love honey??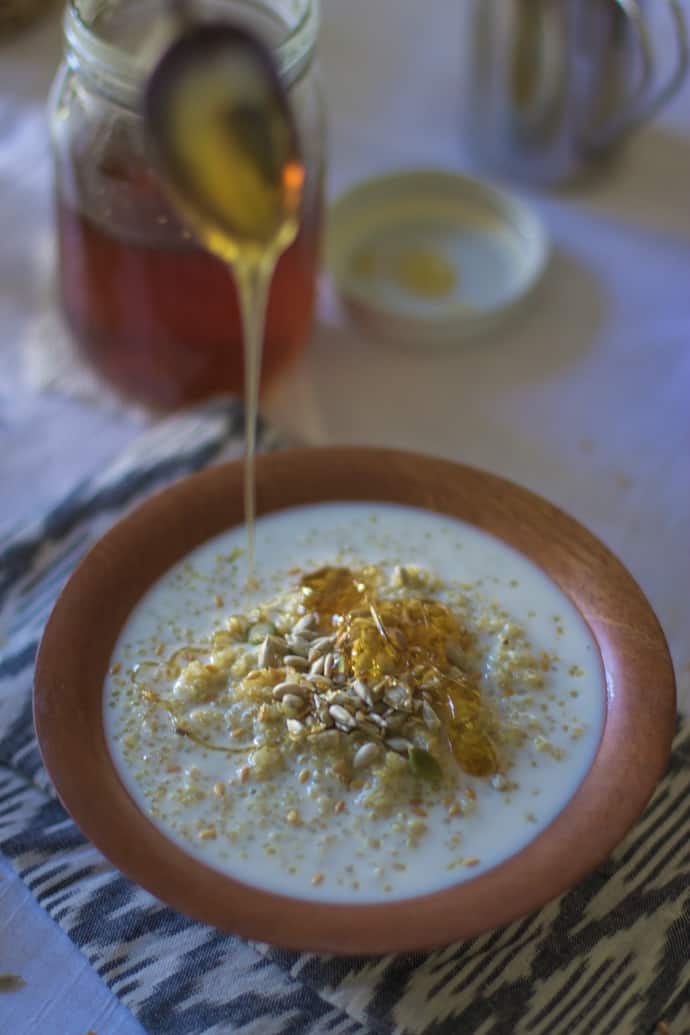 sprinkle with cinnamon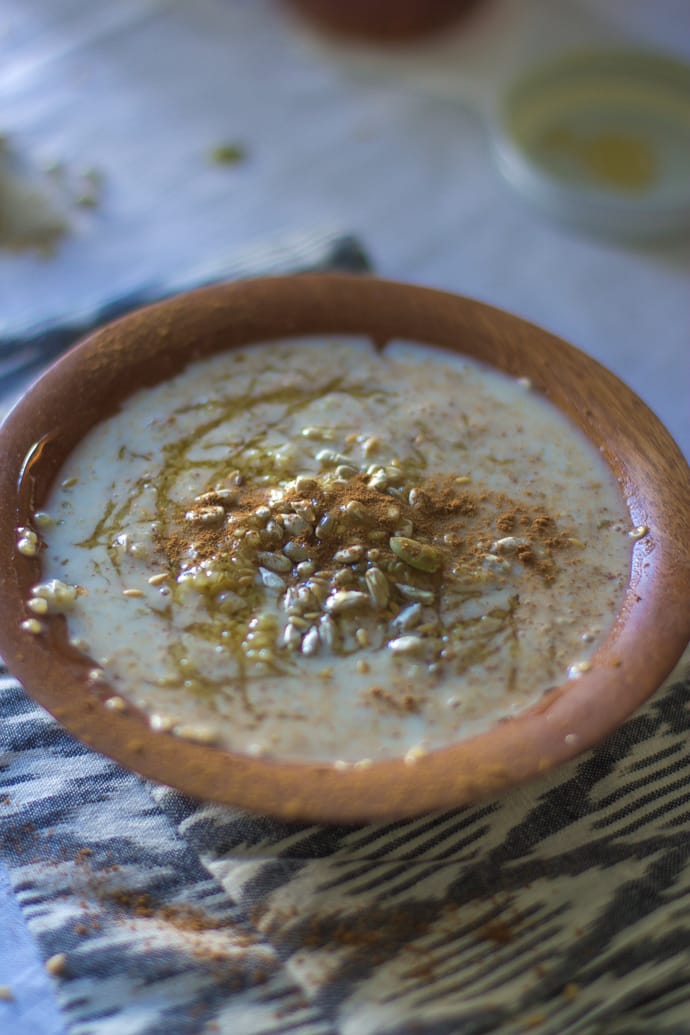 and top with whatever else that you usually eat in your yogurt or cereal such as fruit or nuts.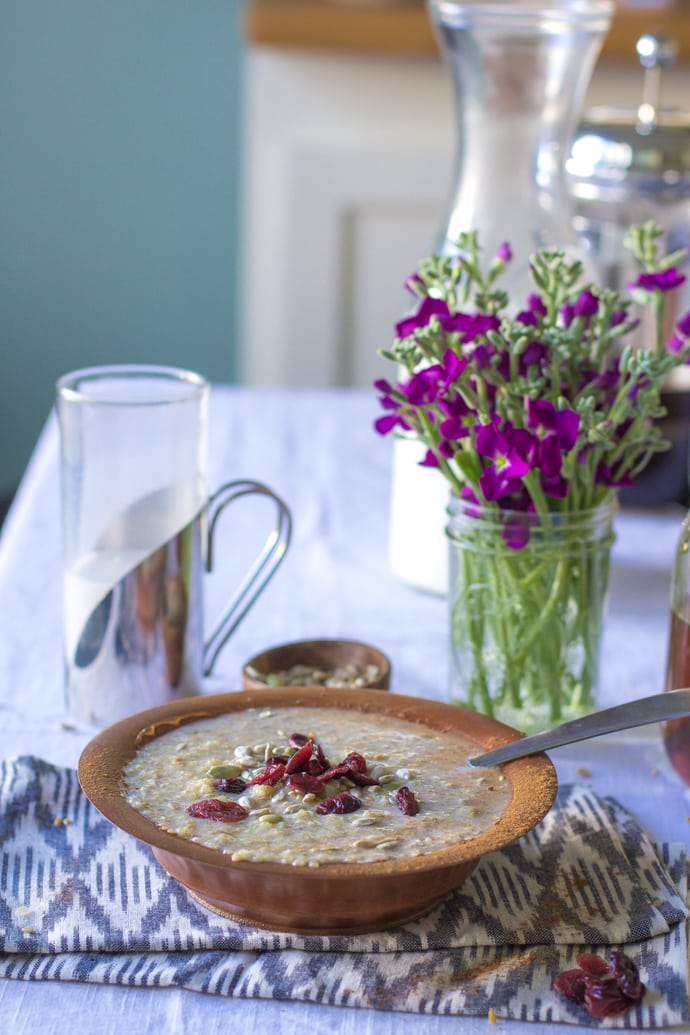 that's really pretty much it. i can hardly even call this a recipe.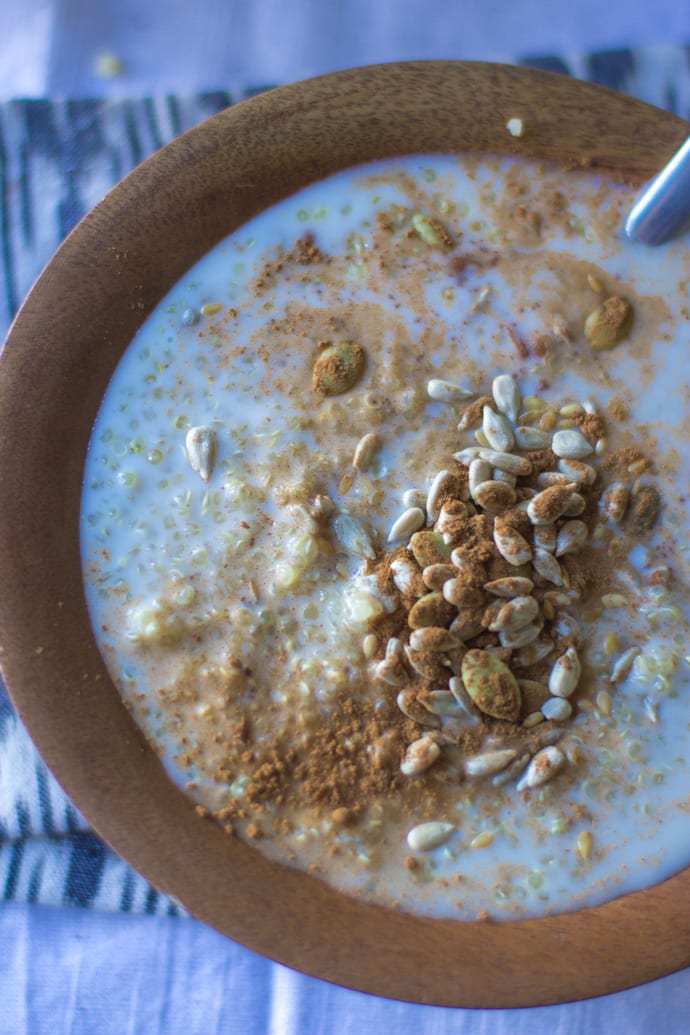 the quinoa begins to absorb the milk rather quickly so if you don't eat it immediately (because you're taking pictures of it), it turns into more of a quinoa oatmeal. which is also tasty, just thicker.
i highly recommend this quinoa breakfast cereal bowl!!
Print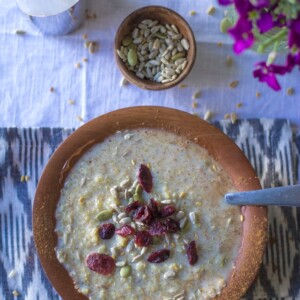 Breakfast Quinoa Cereal Bowl
---
cooked quinoa
milk (almond, coco, regular, whatever)
sprinkle of cinnamon
honey
tablespoon of chopped nuts
dried (or fresh) fruit
---
Instructions
put desired amount of cooked quinoa in a bowl.
cover with milk as you would cereal.
top with honey, cinnamon, nuts, and fruits.
ENJOY!
This post may contain affiliate links. Please read my disclosure policy.