Coffee Protein Smoothie
This post may contain affiliate links. Please read my disclosure policy.
Happy Monday! Ya know what kind of Monday's are best? The kind where you don't have to go to work. ah. oh, and the kind where it's almost 60 degrees outside, in January. I like Monday's like today very very much.
Today we're joining Williams-Sonoma in celebrating smoothie week. They wanted a recipe with fun and unique smoothie ingredient ideas. I simply chose my favorite ingredient in life: coffee.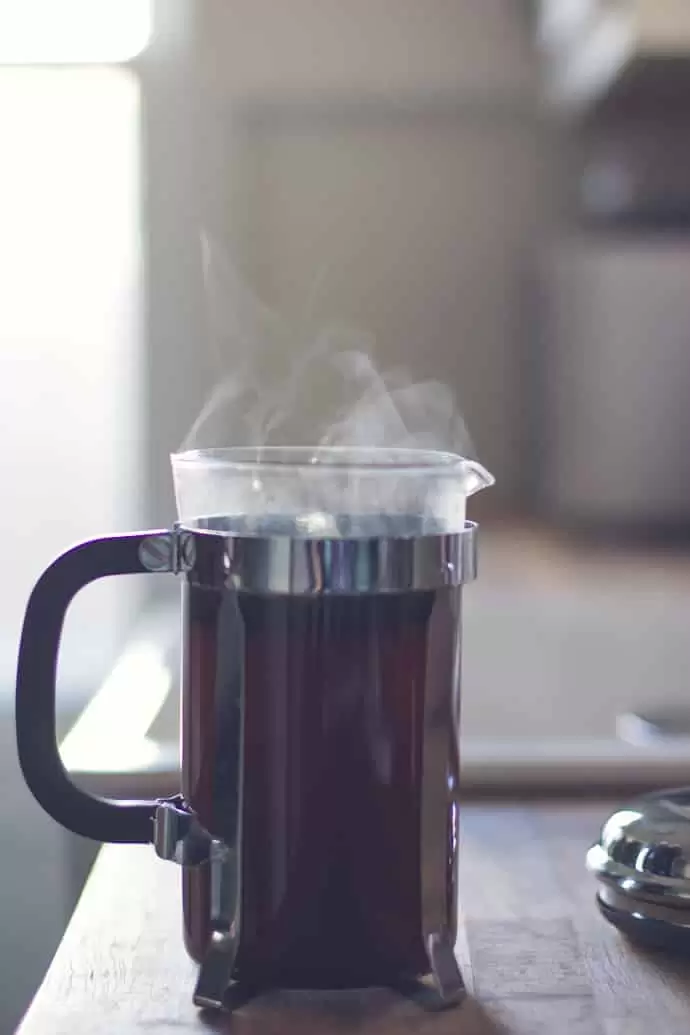 I really like smoothies. I mean, who doesn't, really? Problem is, any breakfast smoothie needs to be an on-the-go smoothie and in the mornings, I'm already carrying a bottle of water and a mug of coffee. Seeing as I'm not ditching the coffee, ever, (and lets be honest, waking up earlier to eat breakfast at home simply isn't an option either) I needed to find a way to have my coffee AND my smoothie, all on the go. Tada:
oh, and yea, this has protein powder in it. So, like I mentioned last week, I'm working on getting just the right amount of protein in my diet and this smoothie totally hits the spot! Coffee + Protein + bfast on the go = a completely balanced morning meal. Genius, I know!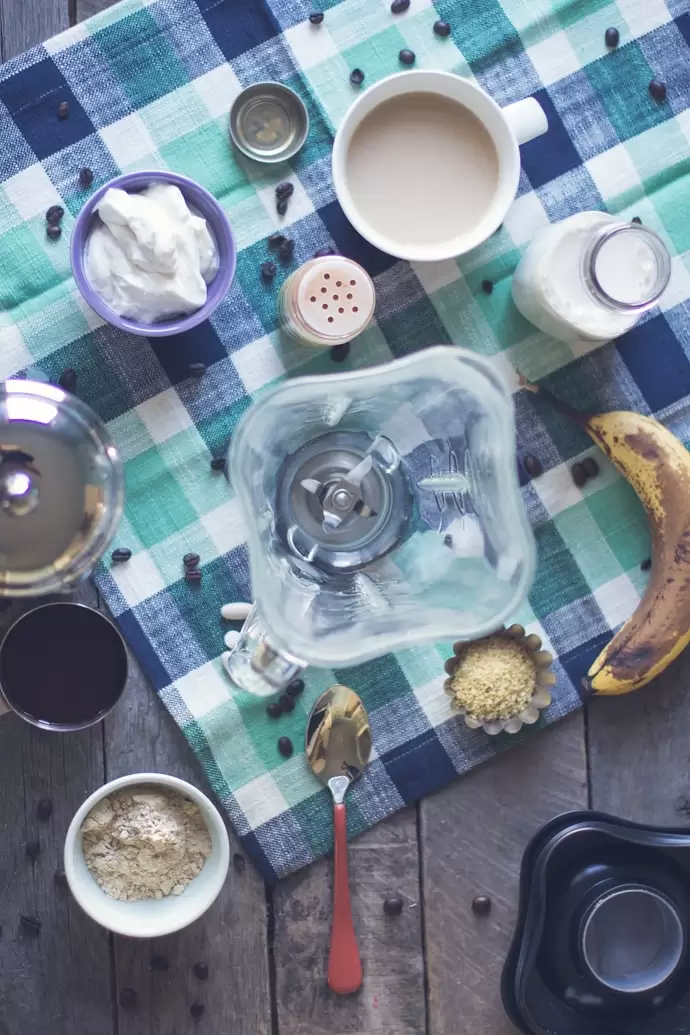 Naturally, I made this coffee protein smoothie while drinking a cup of coffee. I'm pretty pro.
You might remember from my first smoothie recipe here on B. Britnell, I add my daily vitamins right into the smoothie as well. So yea, coffee, protein PLUS vitamins. This is one beautifully balanced smoothie.
and for a little extra kick, chopped up coffee beans stirred in. It adds a delightful little crunch and kick.
In other news, I really need a new blender. I've gotten a lot of grown-up appliances lately and a good blender is definitely next! I've really really been wanting this fancy Vitamix. I've heard so many amazing things about the Vitamix blenders and I want one!! Do you have a blender that you love?? I want to love my blender.
Print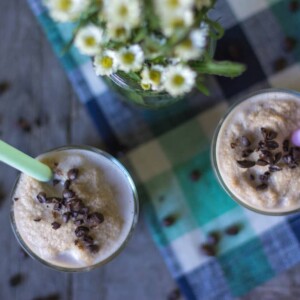 Coffee Protein Smoothie
---
Description
The perfectly balanced breakfast!
---
handful of ice cubes

1 tablespoon

of ground flaxseed meal

1/2 cup

of coffee

3 tablespoons

of greek yogurt plain or flavored)

1

banana

1

scoop of protein powder I use a plant based powder)
a few good sprinkles of cinnamon, ~1/2 teaspoon
almond milk if necessary
optional:
daily vitamins
chopped coffee beans for topping
---
Instructions
Combine in a blender the ice, ground flaxseed, coffee, yogurt, banana, protein powder, cinnamon, and vitamins (if using).
Blend until thoroughly combined adding in almond milk if the mixture is too thick.
If using, top smoothie with chopped coffee beans and ENJOY!!
This post may contain affiliate links. Please read my disclosure policy.