Creamy Zucchini Soup
This post may contain affiliate links. Please read my disclosure policy.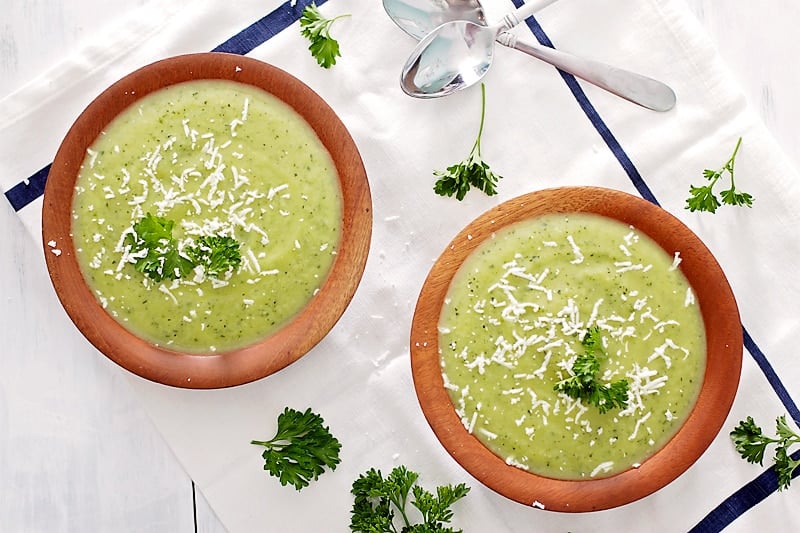 I was rather skeptical of this zucchini soup at first. Something about 4 zucchinis blended up into a soup seemed a little funny to me. I'll admit it.
However, ITS SO GOOD!! And ridiculously filling. I envisioned this soup as a starter or a side dish. But, one medium sized bowl later and I was SO full and satisfied.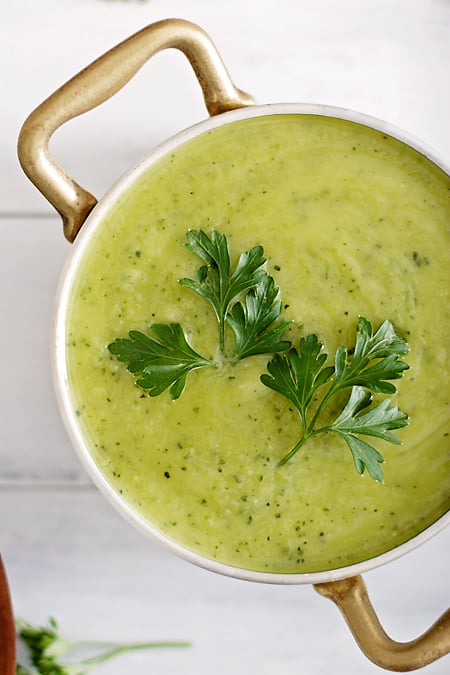 I see this soup as the perfect segue into fall. It's like combining the harvest of summer with the cooler weather days of autumn. And, lets be honest, that darn zucchini is resilient and is likely still growing in your garden OR being sold for next to nothing at your local market. At least for a few more weeks anyways.
Because I pair everything in the kitchen with garlic, that was an easy choice for this soup. And I knew I wanted an herb with it but spent an abnormal amount of time trying to decide which one. I was torn between basil and parsley. In the end, as you see, parsley won.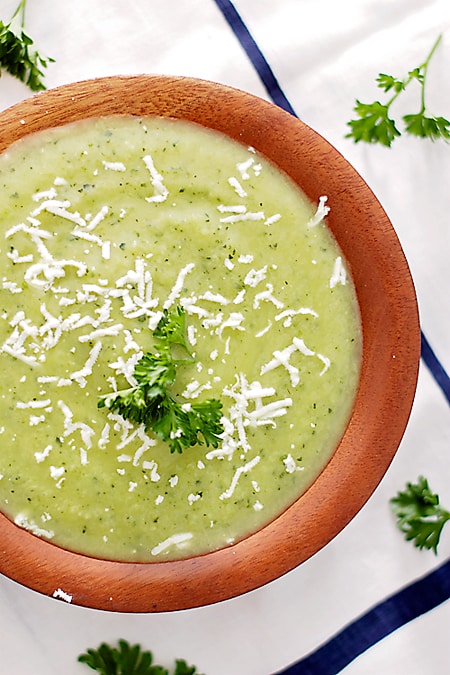 I really love the parsely in this soup. It gives it a fresh taste and I love it so much. But really, you could substitute the parsley for any other herb and I'm sure it would be tasty.
This soup is really as easy as sauteing some garlic and onion in a large pot and then roughly chopping up your zucchini and throwing those into the mix. My favorite recipes are the ones where you just throw all the things in and mix.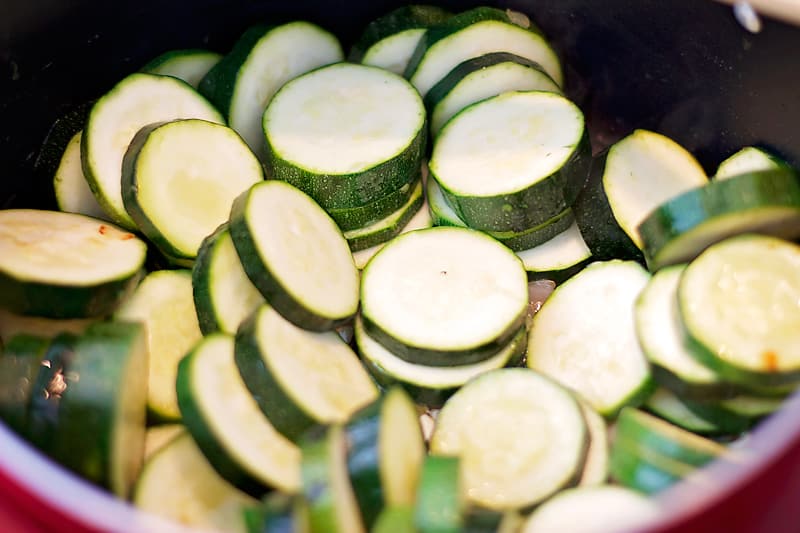 After that, a good portion of broth is added and the parsley, of course. And some S&P!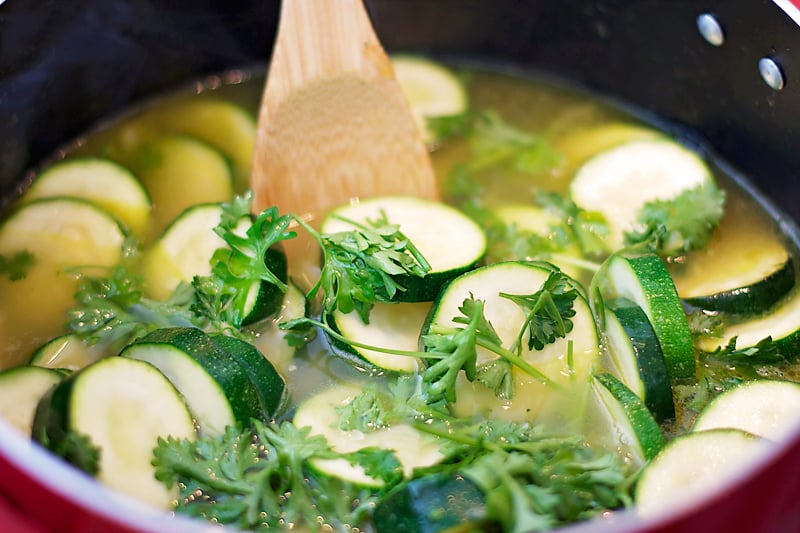 Now you just wait while all the flavors gel together and become best friends.
Once cooked and cooled a tad bit, all of you zucchini and broth are added to a blender or food processor and blended until they're creamy and OH so smooth. You can stop sooner if you would prefer chunky soup. It's an option.
Mmmmm. Today is totally a soup kind of day….
Print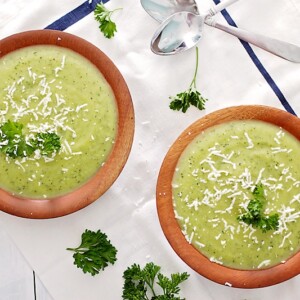 Creamy Zucchini Soup
---
4

medium zucchinis, roughly chopped

1

small onion

4

–

6

cloves of garlic, minced

1 tablespoon

of unsalted butter

4 cups

of chicken (or vegetable) broth

1/4 cup

of fresh parsley, loosely packed
Salt & Pepper to taste
---
Instructions
In a large saucepan, melt the butter and then add in the garlic and onion. Saute for about 8 minutes until the onion turns soft. If pan becomes too dry, add in a touch of olive oil or a bit more butter.
Add in the Zucchini with a touch of salt and pepper, stir, and continue to cook over medium heat. Stirring every couple minutes, cook the zucchini until it begins to get soft, about 10 minutes.
Add into the pot the broth and the parsley. Stir and bring to a simmer.
Simmer for 10 minutes until the zucchini has turned extra soft and then take off of the heat.
Let sit for a few minutes to cool down.
In 2 different batches, pour the zucchini and broth mixture into a blender or food processor and blend until thoroughly pureed and creamy.
Once all done, pour back into the suacepan and quickly heat the soup back up if it has cooled down too much.
Season with a bit more salt and pepper and ENJOY!
Some more Zucchini-ness for you: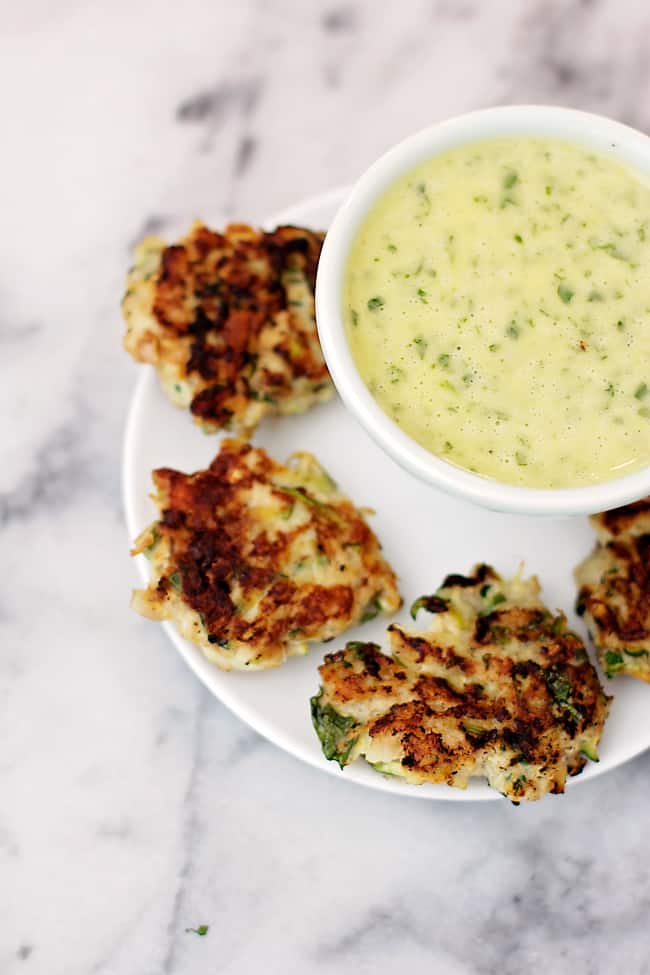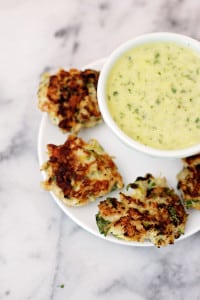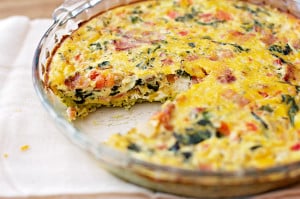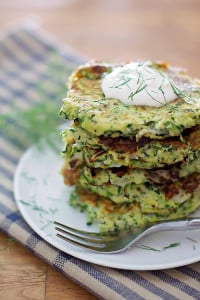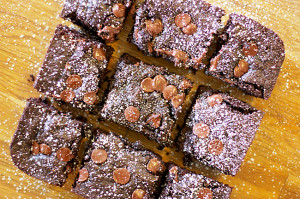 This post may contain affiliate links. Please read my disclosure policy.