Quinoa, Turkey, and Veggie Patties
This post may contain affiliate links. Please read my disclosure policy.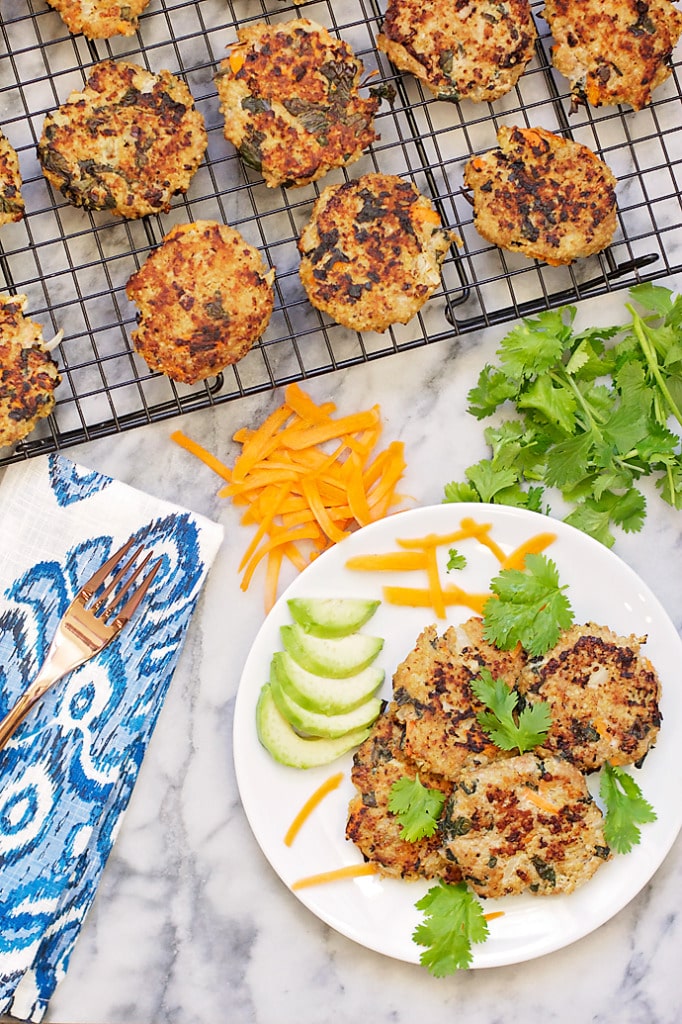 I've been trying my darndest to eat better lately. And by that I mean that I've been trying to refrain from eating pumpkin pie after ever single meal. It's a serious problem.
I actually have been doing a great job staying really active even though derby is in the off season. I ran 2 5ks this weekend!
So yea, I just need to get my eating to match all the activity I'm doing. I've heard a lot of nutritionist and trainers talk about how easy it is to eat well when you give up your emotional attachments to food and see food as nothing more than nourishment. I'm just not really sure I want to do that though. I was raised in a family where good food was very important. It's a huge part of my childhood and brings me a lot of happy thoughts.
Instead, I've just been working on recreating some of the foods that I really love. Like this Butternut Squash Pasta. OR these Quinoa, Turkey, and Veggie Patties. I'm trying, mkay?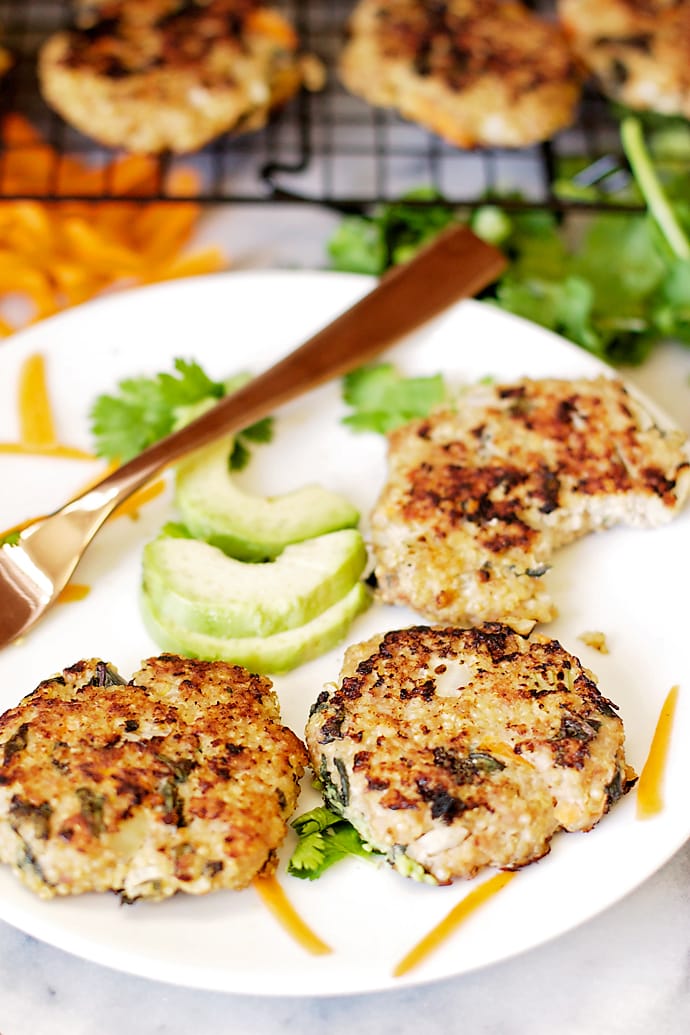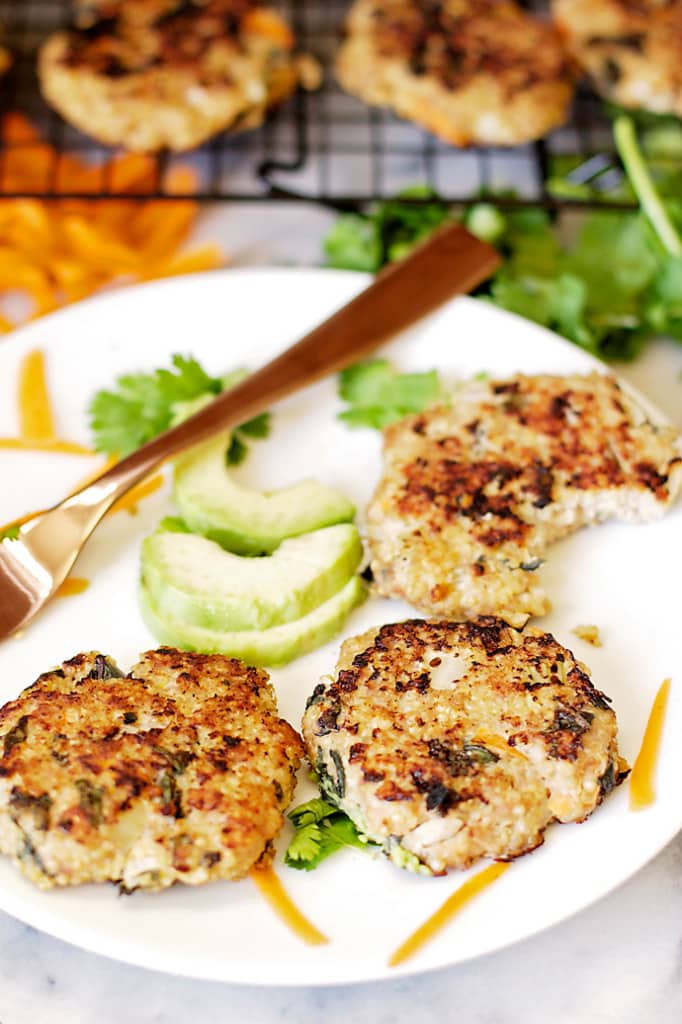 I decided to make these when I remembered that there was an abundance of kale growing in my garden and some of it really needed picking. Sometimes (read: most of the time) I have no idea what I'm doing in my garden. Like when I accidentally grew purple kale. A fun mistake. How pretty is this kale though?: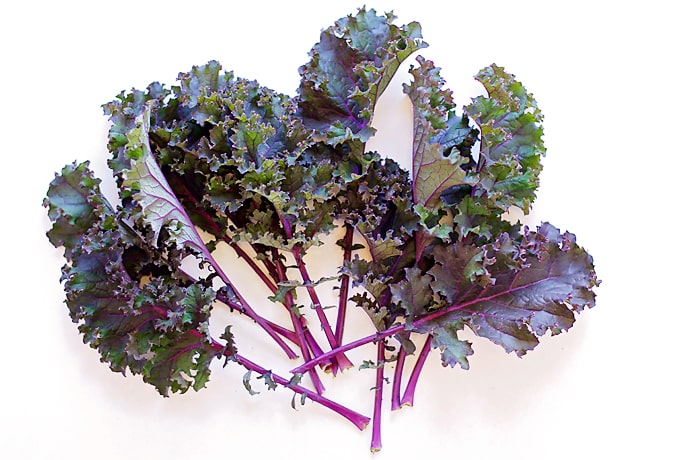 To make the patties, the quinoa is cooked, the kale sauteed, and the veggies chopped. I debated cooking the turkey BEFORE forming the patties but then decided against it.
All of our ingredients are added to a big ole bowl.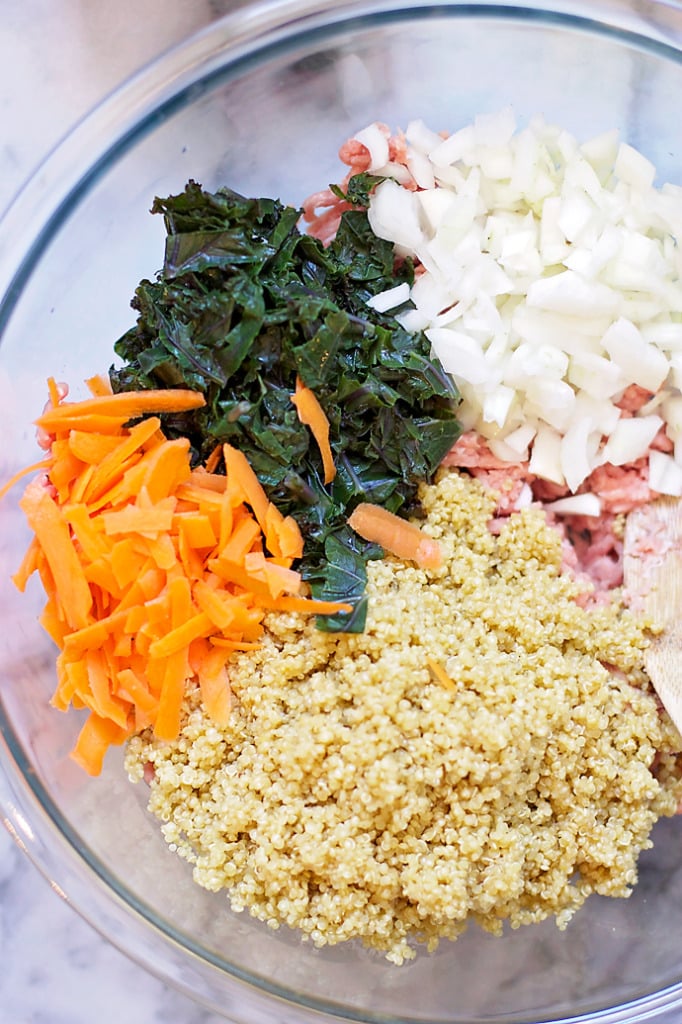 And stirred together thoroughly.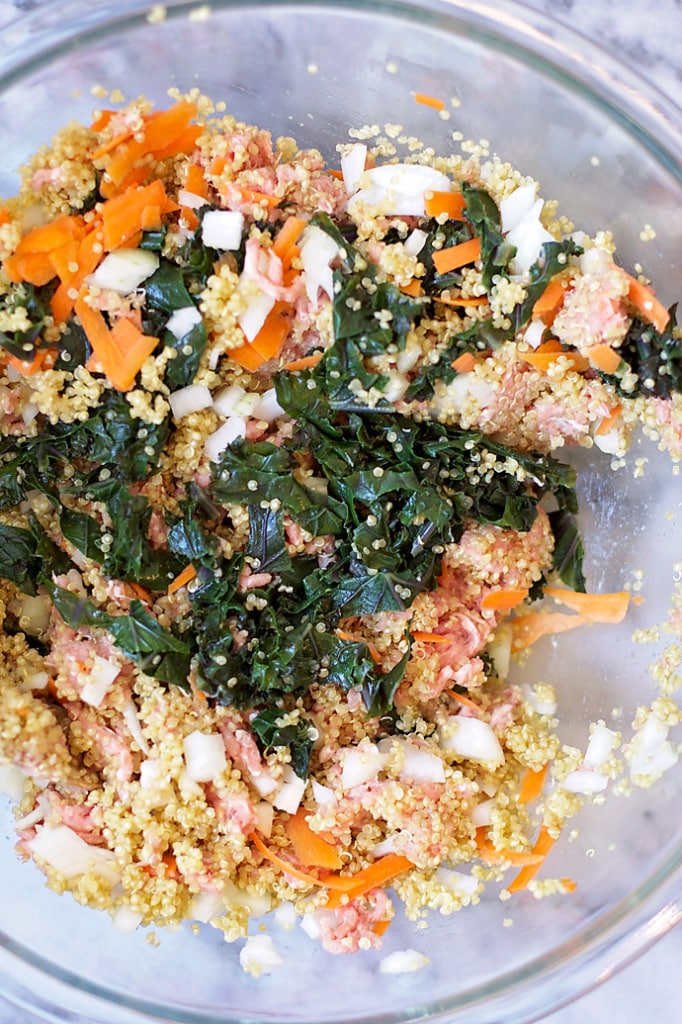 And then I realize that this would be nice with a little bit of cheese (which is what I say about every single recipe ever).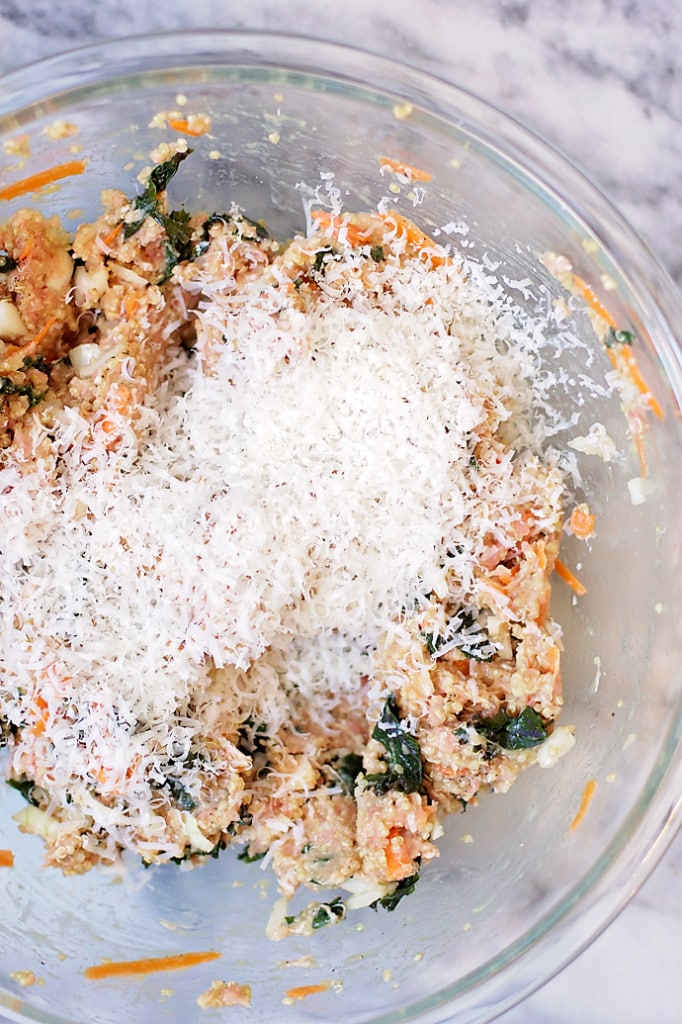 Then balls of turkey and quinoa and veggie goodness are formed and ready to cook.
In a very lightly greased skillet (or 2), the patties are flattened and cooked over medium heat for about 5 minutes on each side.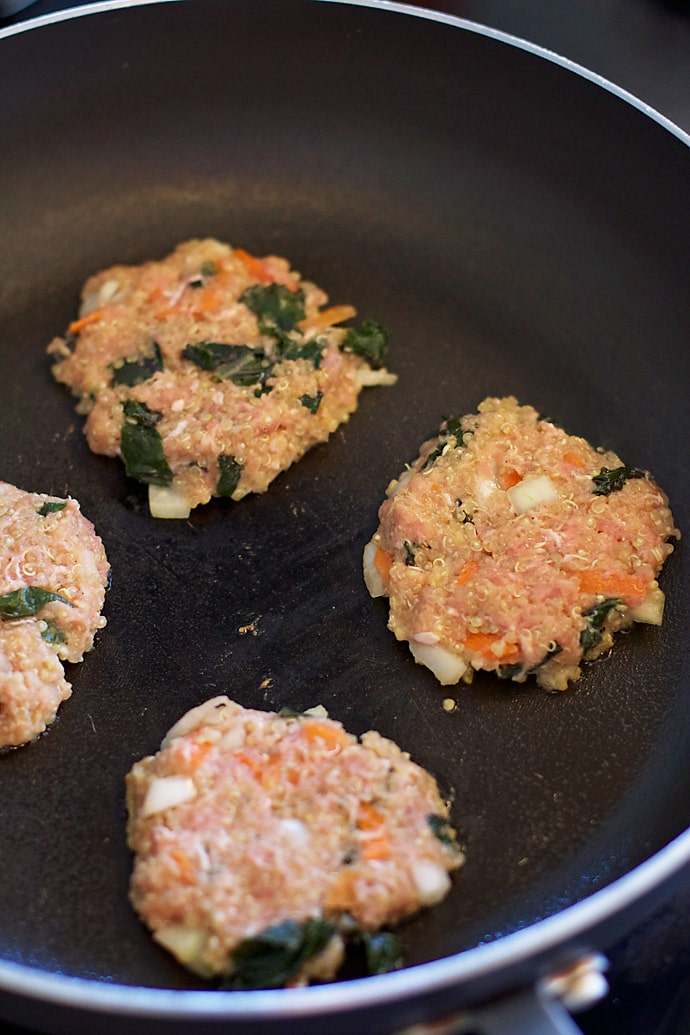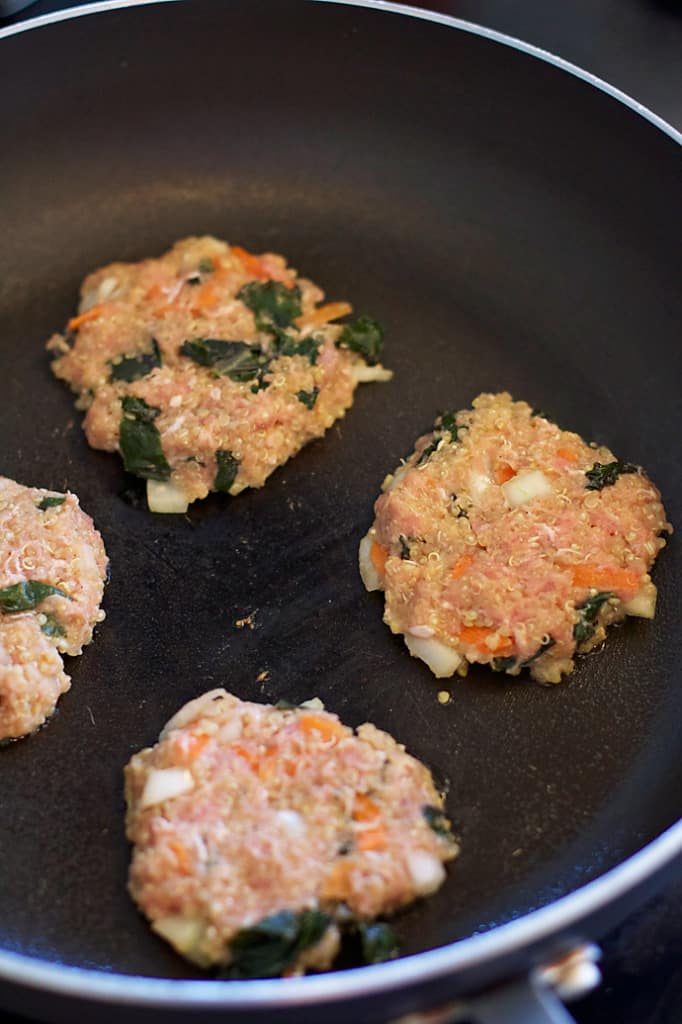 I use a thermometer like THIS ONE
to know when my meat is perfectly cooked. I'm not the best at eyeing it so I love being able to use the thermometer so I can cook all of my meat to the perfect temperature. Turkey is ready when it reaches 165 degree F.
Once they're fully cooked, just let cool and ENJOY! I love these topped with avocado and a bit of fresh cilantro.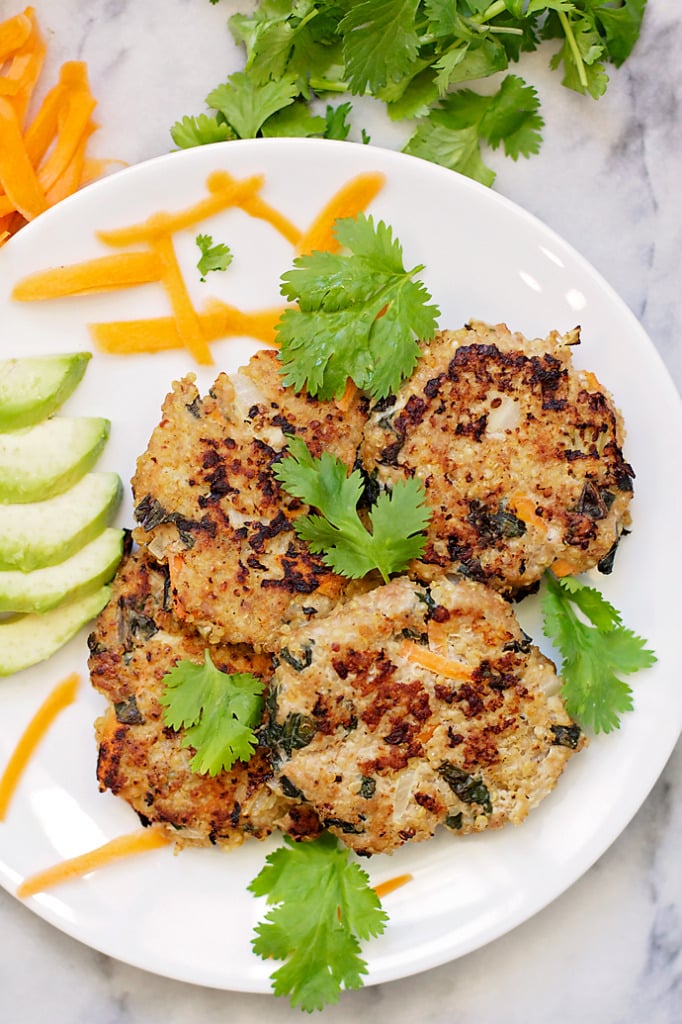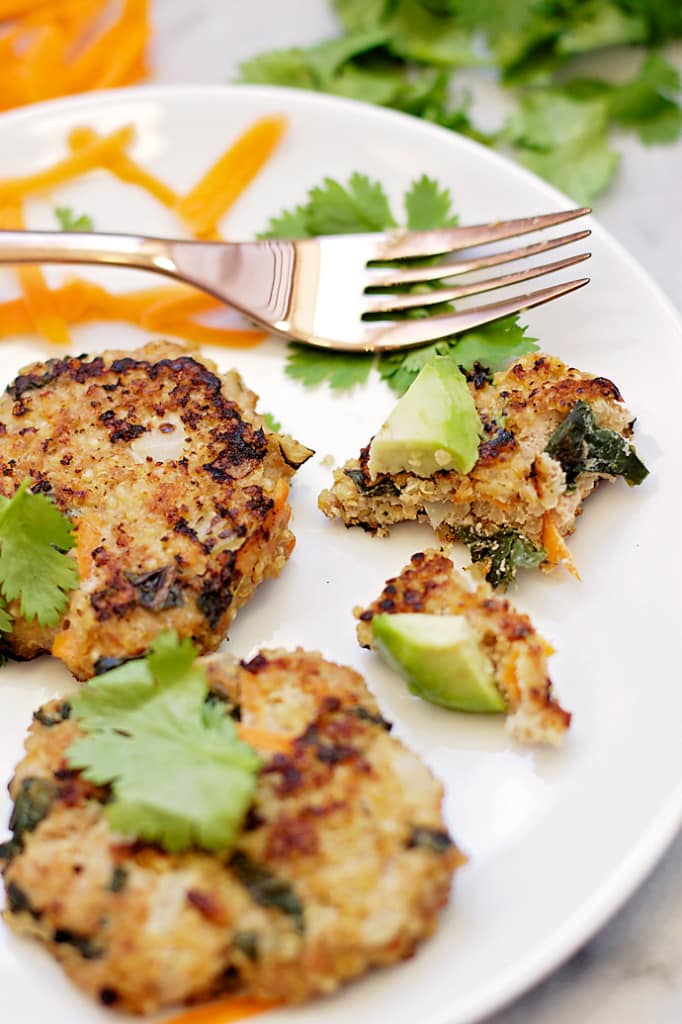 You could also put these between 2 pieces of bread and eat them like a burger (which is essentially what they are).
Via a smell test, these are Lexi approved and I have this blurry picture to prove it:
Print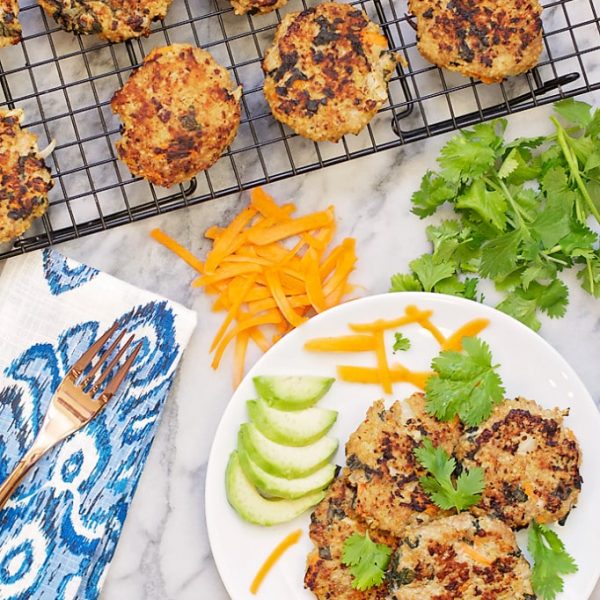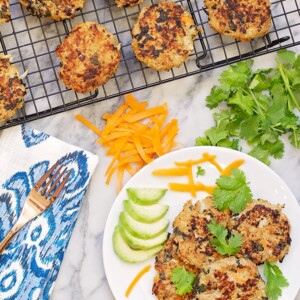 Quinoa, Turkey, and Veggie Patties
---
Total Time:

40 minutes

Yield:

2

0

1

x
1

pound of ground turkey

1 cup

of uncooked quinoa

1 cup

of tightly packed kale, chopped

1/2 cup

of shredded carrot

1/2 cup

of finely diced onion

2

eggs, whisked

1/4 cup

of shredded parmesan cheese

1/4 teaspoon

of garlic salt
pepper to taste
---
Instructions
Cook the Quinoa according to directions on package.
Steam kale until it is nice and tender.
In a large bowl, combine all of the ingredients and mix thoroughly.
Taking the mixture, form patties of your desired size.
Grease a large skillet and cook the patties over medium heat for about 5 minutes on each side.
Let cool slightly and ENJOY!!
Prep Time:

20 minutes

Cook Time:

20 minutes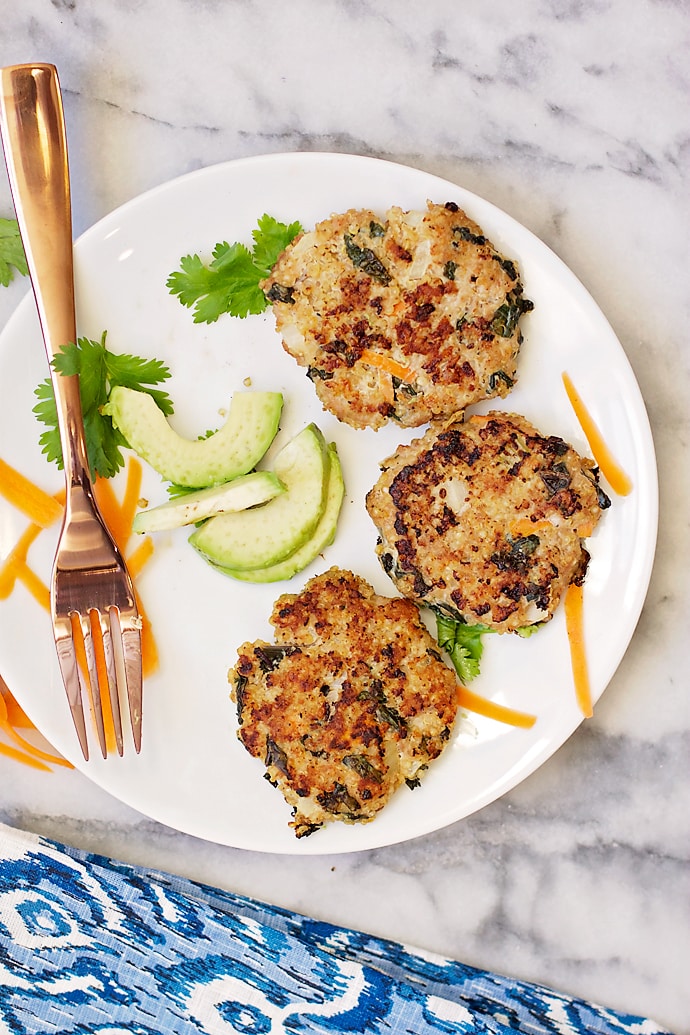 This post may contain affiliate links. Please read my disclosure policy.