Vegan Ricotta Cheese
Vegan Ricotta Cheese– this ricotta substitute is so simple and so good that you won't even miss the real stuff! Great for vegan lasagna and in any other recipes you would use ricotta cheese!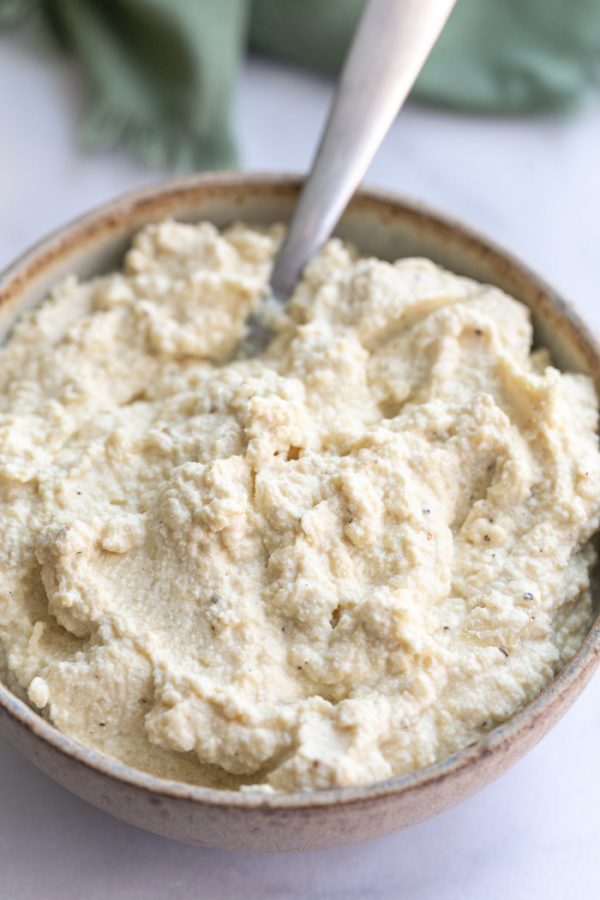 If there's one thing I've heard SO. MANY. TIMES. from people looking to eat a more plant based diet, it's how DIFFICULT it is to give up cheese. Trust me, I get it! There are a lot of bad cheese alternatives out there and I don't suggest most of them.
However, this tofu ricotta cheese is a total winner and a perfect substitute for the real stuff.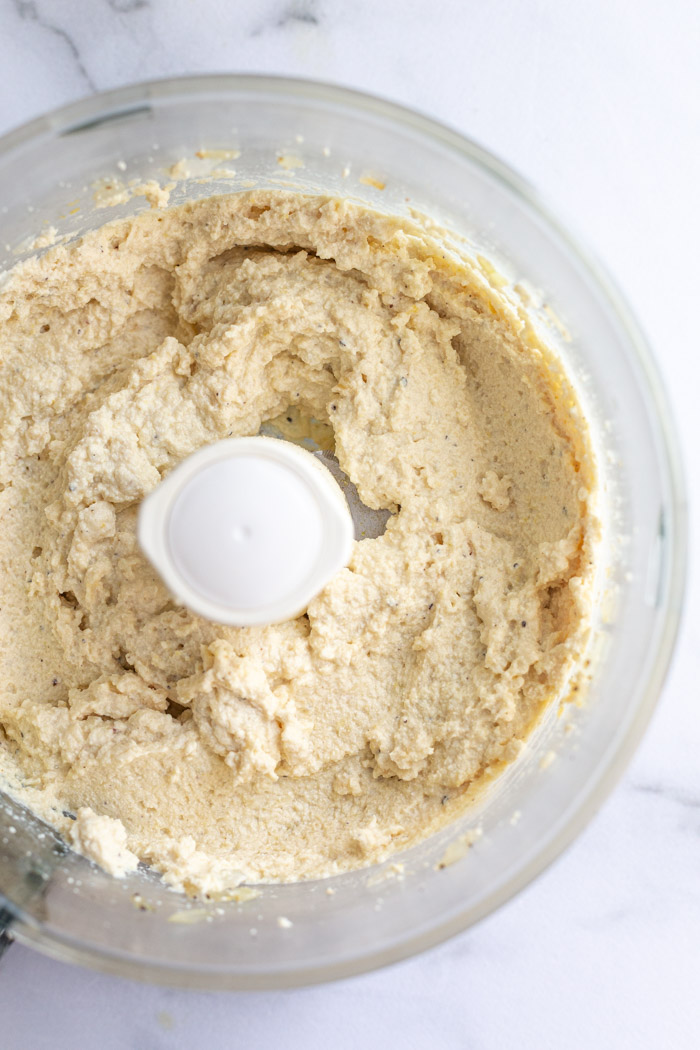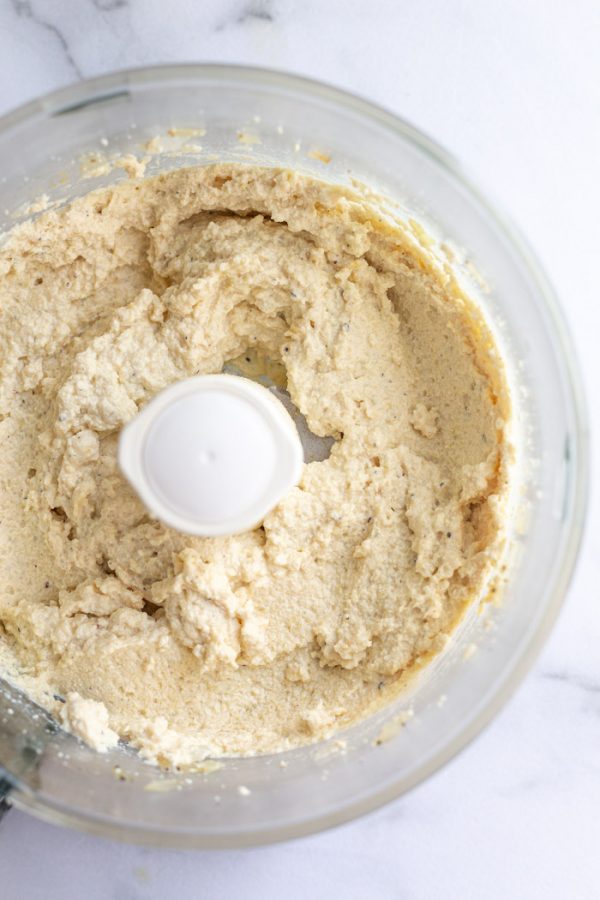 How to make Tofu Ricotta:
As far as vegan cheese goes, this is a ridiculously easy recipe to make!
We'll start by sautéing the onion and garlic to really bring out the flavors. Then they'll get added to the bowl of a food processor with the remaining ingredients. I pulse mine just a few times so that the ingredients are combined but the tofu ricotta still has a bit of texture left to it, similar to store bought ricotta.
AND that's it. Super simple and I'm a fan. I SWEAR that when this is cooked in a recipe such as stuffed shells or lasagna, you'd never even know the difference. The taste AND the texture are so spot on and I love it.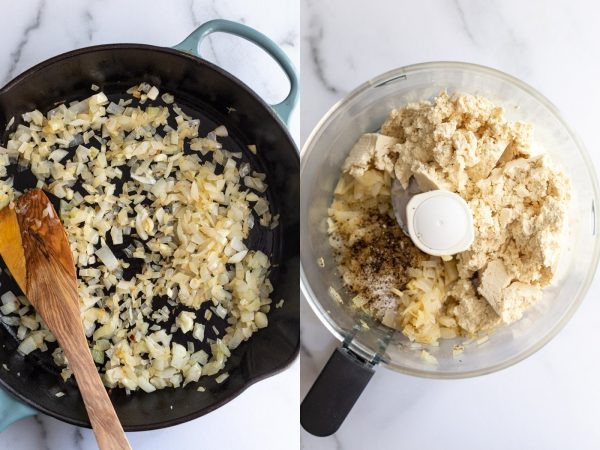 That's it! I hope you love this vegan ricotta recipe! As always, please let me know if you end up making the recipe by tagging me on Instagram @foodwithfeeling !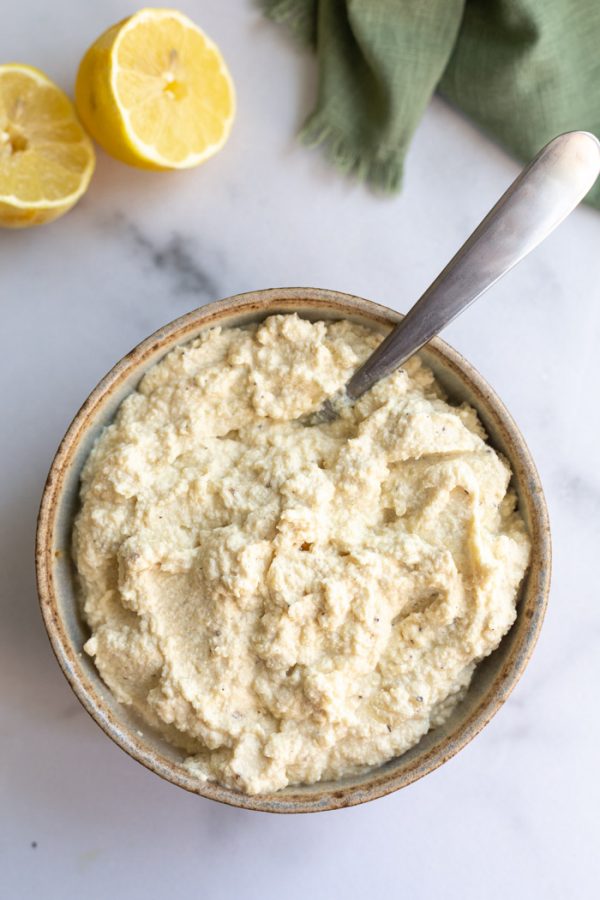 Other vegan recipes to try:
Print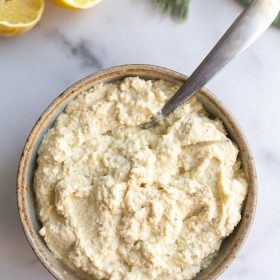 Vegan Ricotta Cheese
---
Author:
Prep Time: 10 minutes
Cook Time: 0 minutes
Total Time: 10 minutes
Yield: 3 cups 1x
Description
Vegan Ricotta Cheese that's perfect for lasagna and any other recipe that you would traditionally use ricotta!
---
Scale
Ingredients
1 tablespoon of olive oil
1 medium sweet onion, chopped
4 cloves of garlic, roughly chopped
14 ounces of extra firm tofu, drained and lightly pressed of excess moisture
1 1/2 tablespoons of lemon juice
1 1/2 tablespoons of nutritional yeast
1 teaspoon of fine sea salt, plus more to taste
1/2 teaspoon of pepper
---
Instructions
In a medium skillet, heat the olive oil over medium heat. Once hot, add in the onion and cook for 5 minutes until they start to turn translucent. Add in the garlic and continue to saute for an additional 2 minutes.
Add the onion and garlic mixture to the bowl of a food processor and add in the remaining ingredients. Pulse for a few times so that the ingredients are fully combined but the ricotta still has a bit of chunks and texture to it.
Season to taste with more salt as needed and ENJOY! Can be stored in the fridge for up to 5 days.
---
Category: Cheese Alternative
Method: Blending
Cuisine: American
Keywords: vegan cheese, cheese alternative, tofu ricotta cheese