Weekend Wonders
This post may contain affiliate links. Please read my disclosure policy.
Hi Friends!! I missed you. I've had a crazy busy couple of weeks but things are mostly settled (if you don't count the 1,004 boxes I have left to unpack).
This past weekend was filled with lots of emotions, new beginnings, and bittersweet endings.
My Saturday started with breakfast and a visit from some dear friends of mine who were in Nashville for the weekend. I went to college in DC with these women and have not seen any of them for ~5 years. Despite the fact that I already had the busiest day ever, I wouldn't have dreamed of letting them leave Nashville without seeing me.
I roomed with or lived down the hall from these four throughout college and it was SO so good catching up. Let's not wait another 5 years, k?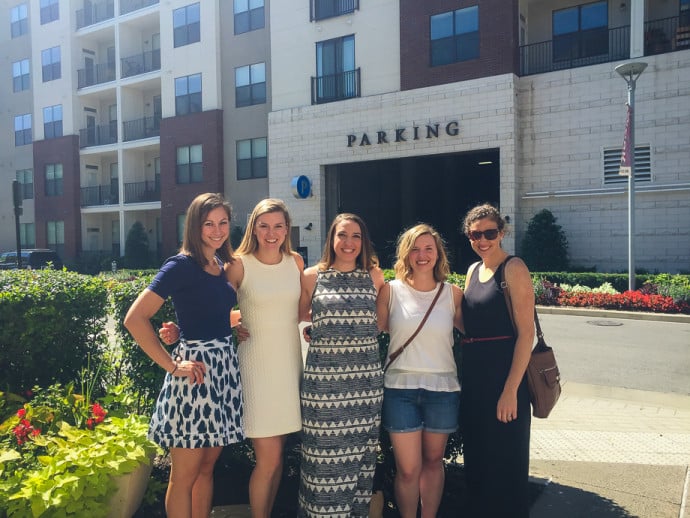 After leaving them, I went straight to Uhaul to get our truck and (kind of) help load all of our things out of storage.
Literally minutes after the last box was carried out of the truck and into our new house, I left the house to head downtown Nashville for my LAST home game as a Nashville Rollergirl. After my 5th season, I decided to retire from rollerdery this year (did I tell y'all that?). We still have playoffs later this month but there's something about skating in your last home game in front of over a 1,000 fans, friends, and family that is a bit…bittersweet.
I am very grateful to EVERYONE that has supported me on this crazy derby journey over the past 6 years. My life has been beautifully changed by all of the strong women (and a few men) that I have had the honor of getting to know and by all of the things that I have learned along the way. I think I'll write more on that later….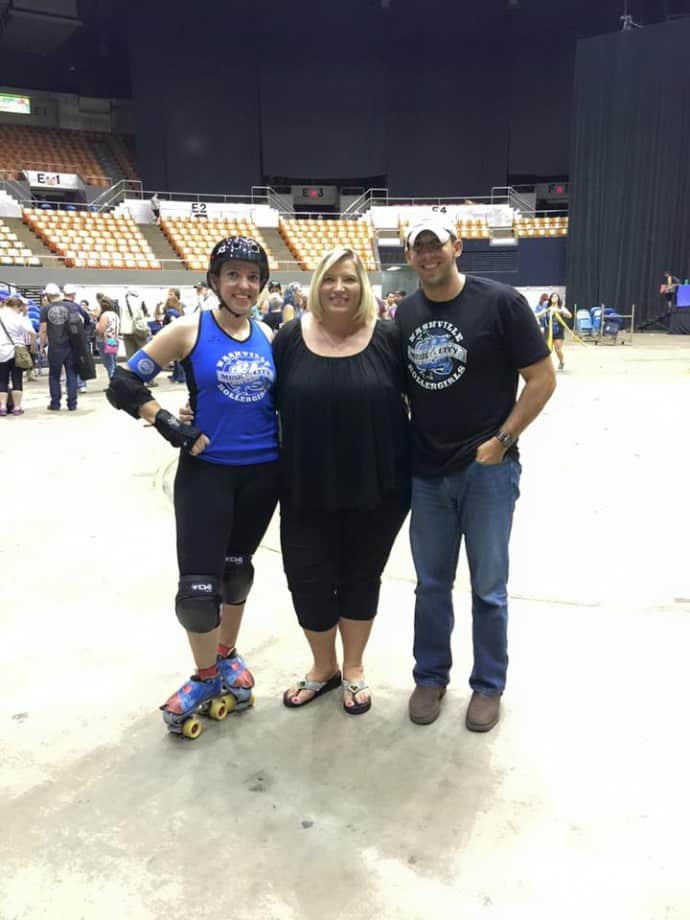 (sorry, lots of blurry camera phone photos for you)
And right now, this is what is happening: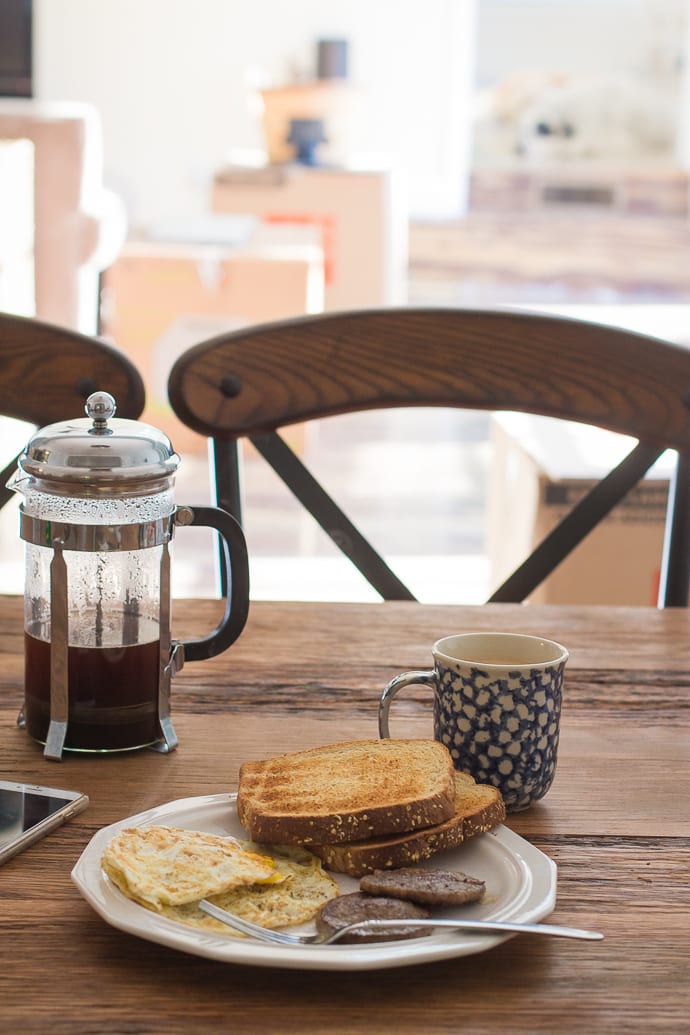 I have enjoyed my first real breakfast in my new home (after desperately searching every box labeled "kitchen" for a coffee cup). Now it's time to unpack which is a surprisingly daunting task.
In other news, LOOK AT THIS EGG!!
I thought it might be a triple yolker but alas, only 2 yolks inside.
Speaking of which, the chickens have settled into their new home just fine and are loving it. We're extending their run so they'll now have about 4x's the amount of space they had before. Plus a vastly bigger yard to wander when I let them wander the yard in the evenings.
Ok, I think that's all for today, dears. I'm off to find dish soap, make 100 key copies, and consult my interior designer (aka, pinterest).
This post may contain affiliate links. Please read my disclosure policy.