Zesty Madeira Cake & the Great British Bake Off
This post may contain affiliate links. Please read my disclosure policy.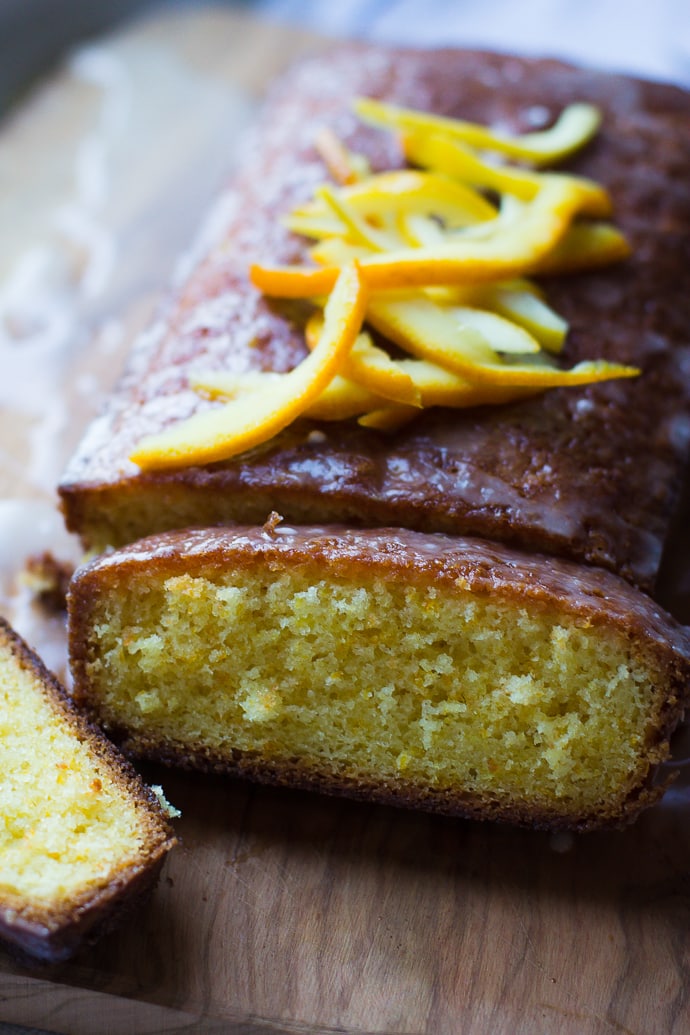 Happy Monday! It's dark and rainy here in Nashville and I had a rather terrible time dragging myself from my bed this morning. To make matters worse, there's rain in the forecast ALL week. I'm going to need lots of coffee.
And, with that, let's have a slice of cake, shall we?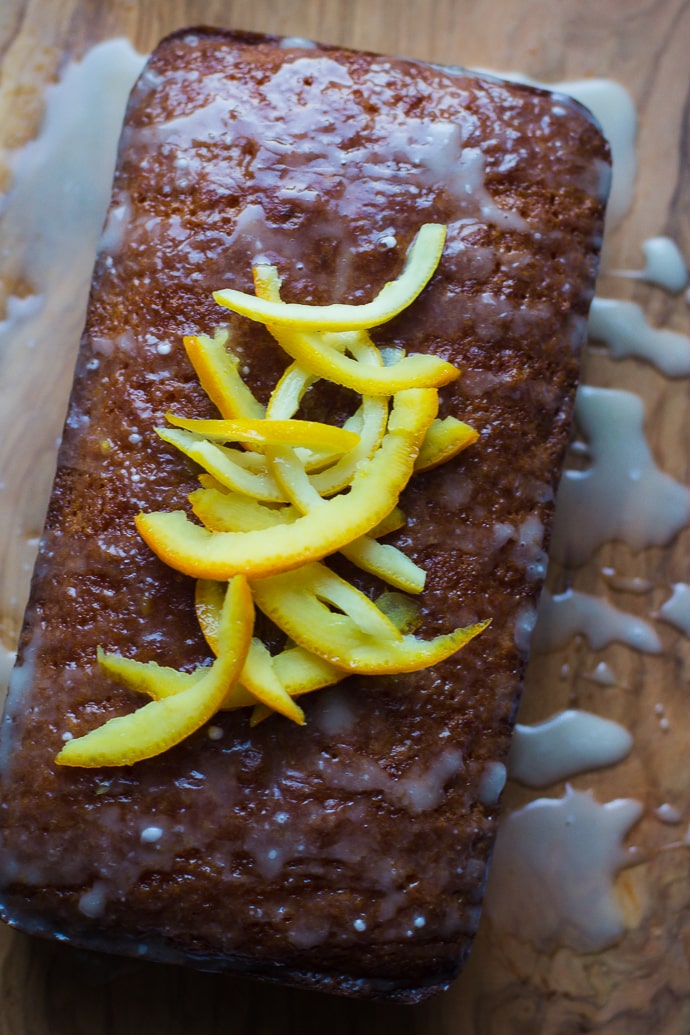 Remember back when I first started my blog and baking really scared me?? I've gotten over that initial fear and now feel ready to take on the world of baking! And by that I mean that I'm going to join in with a few fellow bloggers who are baking along with the Great British Bake Off (GBBO) show. For those of you who have never heard of it: GBBO is a competition baking show in the UK that's very popular. Every week there's a different theme (cakes, biscuits,etc) and the contestants bake 3 different things with various challenges along the way. At the end of each episode, a star baker is chosen and, sadly, someone is sent home.
Last year I followed along as Amanda from Rhyme & Ribbons baked along with the show all season. And this year when she invited others to join her, I jumped on the challenge.
SO, this Madeira cake is a recipe from the winner of the first episode of this season's Great British Bake Off. [SPOILER ALERT] This same baker, from my understanding (because I haven't seen the second episode yet) was actually kicked off the show in the next episode!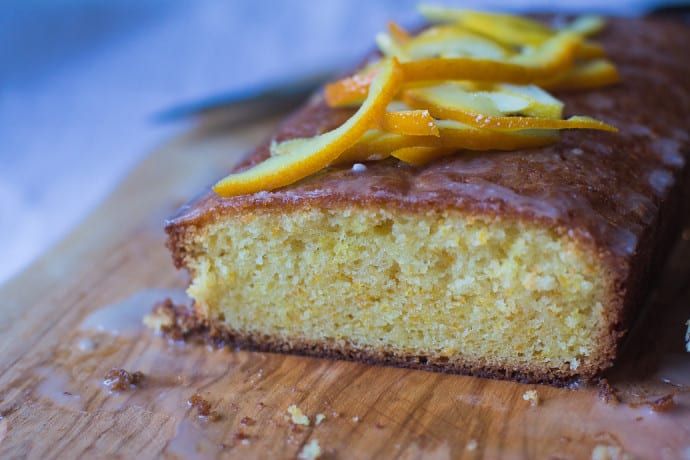 It was rather easy to make minus the fact that I had to convert all the numbers and figure out what the heck temperature my oven was supposed to be set on. For those of you that measure with cups and set your oven to degrees in Fahrenheit, I have all the conversions for you :) Also, I ended up making quite a few little adjustments to the recipe so I've noted those as well.
Have you ever made a madeira cake before? Great British bake Off: are you a fan??
Next week: biscuits (the British kind of biscuits. Not the fluffy, buttery ones that I keep thinking of (which they call scones?)).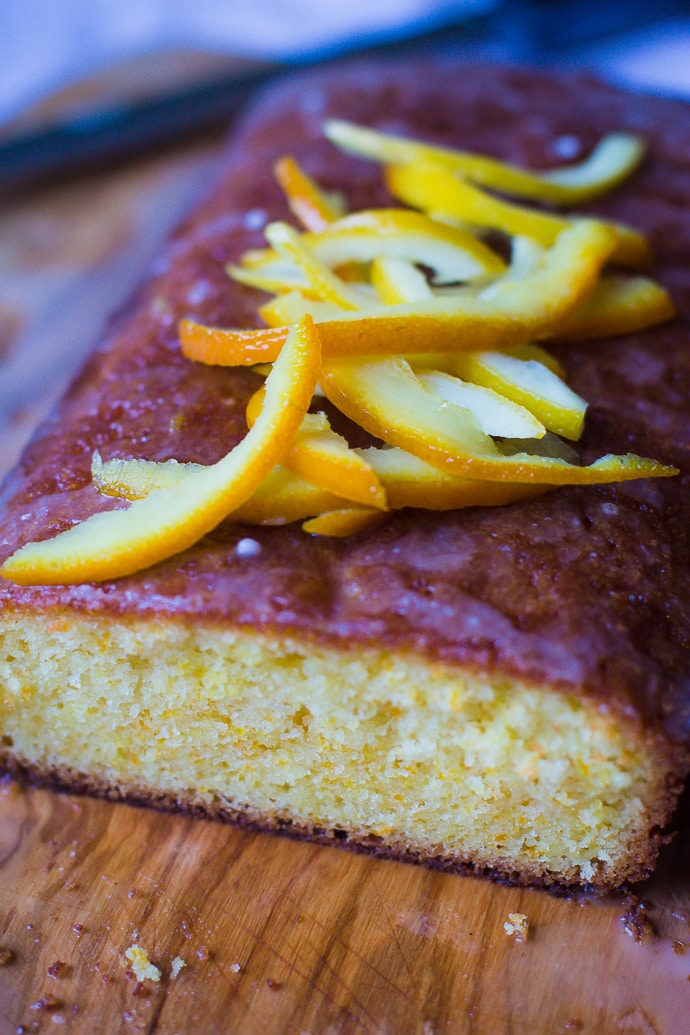 An important thing to note: on the cake episode, they made a BIG deal out of cake cracks. A proper madeira cake is supposed to have a big crack down the middle. Somehow, I failed on the crack. Sad.
Recipe adapted from BBC Food.
Print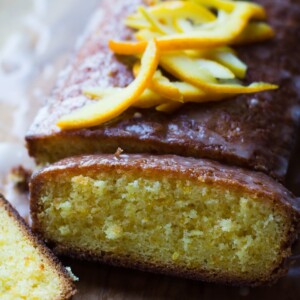 Zesty Madeira Cake & the Great British Bake Off
---
Total Time:

1 hour 5 minutes

Yield:

1

1

x
For the cake:
2/3 cup

of superfine sugar

2/3 cup

of unsalted butter, plus extra for greasing

3

large eggs

1 3/4 cups

self-rising flour
pinch of salt
zest of

2

oranges
zest of

1

large lemon
For the topping:
1/2 cup

of water
Juice and thinly sliced rind of 1 orange
Juice and thinly sliced rind of 1 lemon

1/3 cup

of superfine sugar

2/3 cup

of icing sugar
---
Instructions
Pre-heat your oven to 350 degrees Fahrenheit and thoroughly butter a 1 pound loaf pan and then line it with parchment paper. Place a cookie sheet on the bottom rack of the oven (this prevents the bottom of the cake from over baking).
In a stand mixer (or a bowl with electric whisk), cream the sugar and butter until pale and fluffy.
Add eggs one at a time, beating between each addition. Gently fold in the flour , a pinch of salt and the citrus zests until just combined.
Pour the cake batter into your prepared loaf pan and bake for ~50 minutes. At around 30 minutes, check to see if things are going smoothly. Check again at 40 minutes. If they top begins to over-brown at all, place a sheet of aluminum foil over the loaf pan.
You'll know the cake if done when a toothpick can be inserted into the center of the cake and come out clean.
Once done, leave the cake to cool while you prepare the topping: cut the lemon and orange rind into very thin strips. Add 1/2 cup of water and the superfine sugar to a saucepan over a low heat, stir gently until the sugar is dissolved. Bring to the boil then add the rind to the pan, reserve a few strips of rind for decoration if you wish. Cook for about 5 minutes until a syrup forms and the rind is translucent.
Brush the syrup over the still-warm cake and set aside to cool completely. When the cake is completely cold, remove it from the tin.
To make the icing, mix the citrus juices. Mix the icing sugar with JUST enough juice (start with a couple teaspoons) to make a thin icing. Drizzle the icing over the cooled cake and finish with a few thin strips of citrus rind.
ENJOY!!
Prep Time:

15 minutes

Cook Time:

50 minutes
This post may contain affiliate links. Please read my disclosure policy.