Breakfast Quesadillas
This post may contain affiliate links. Please read my disclosure policy.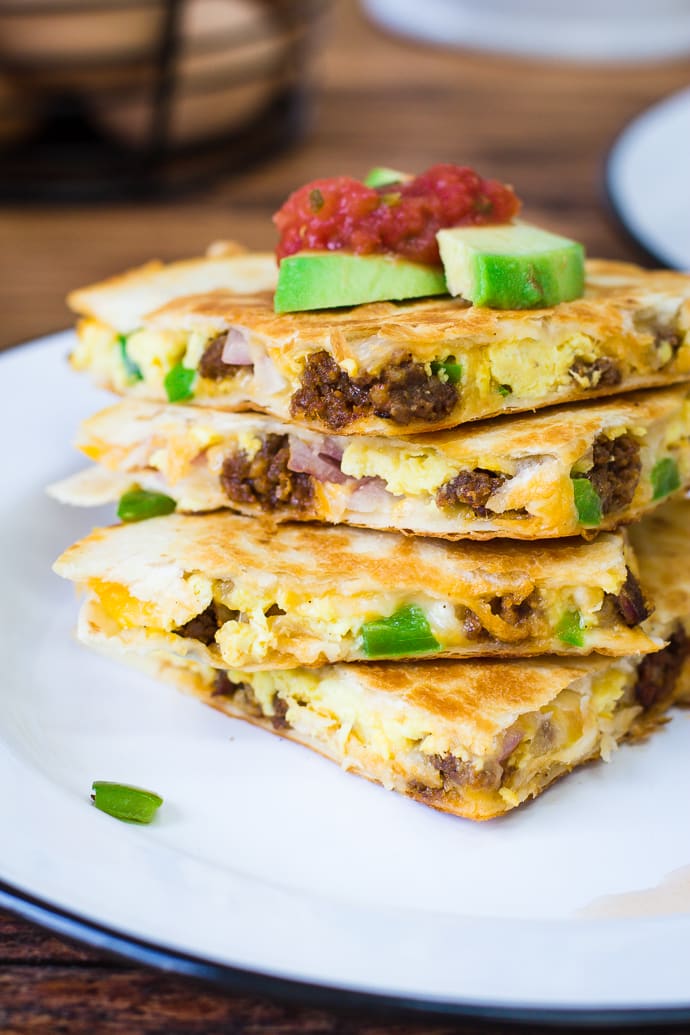 I come from the variety of folks that think breakfast is not only the most important meal of the day but it just so happens to also be the BEST meal of the day. I mean, what other meal can you basically eat DESSERT as your main dish and get away with it? Case in point: these Sweet Potato Casserole Pancakes.
I'm also a rather big fan of re-making traditional lunch/ dinner dishes with a breakfast twist. Like putting eggs on pizza, and putting eggs on nachos, and…..putting eggs in a quesadilla. Basically, just put some eggs on it and it's instantly breakfast :)
I have a note on my phone with a long list of various recipes that I want to try putting an egg on it. I'll report my findings. So far, I've had nothing but success.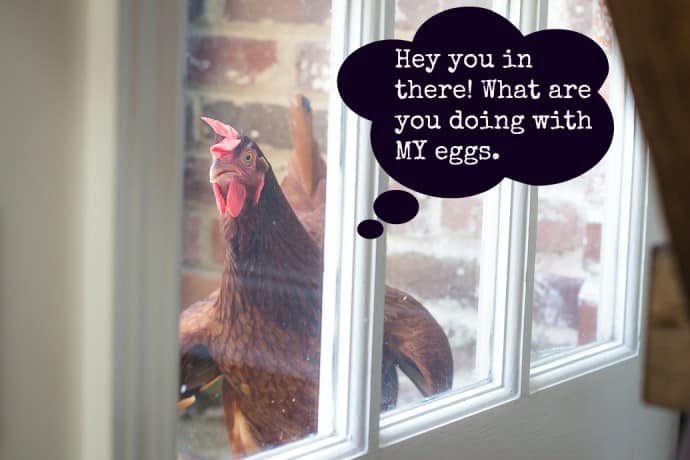 Fun/ super random fact for the day: want to know how to make a chicken VERY happy/ distract it? Give it a cucumber. My chickens LOVE cucumbers and eat them like their life depends on it.
Okay! Back to the Breakfast Quesadillas. These are basically just your average homemade quesadilla with a little chorizo and scrambled eggs thrown into the mix.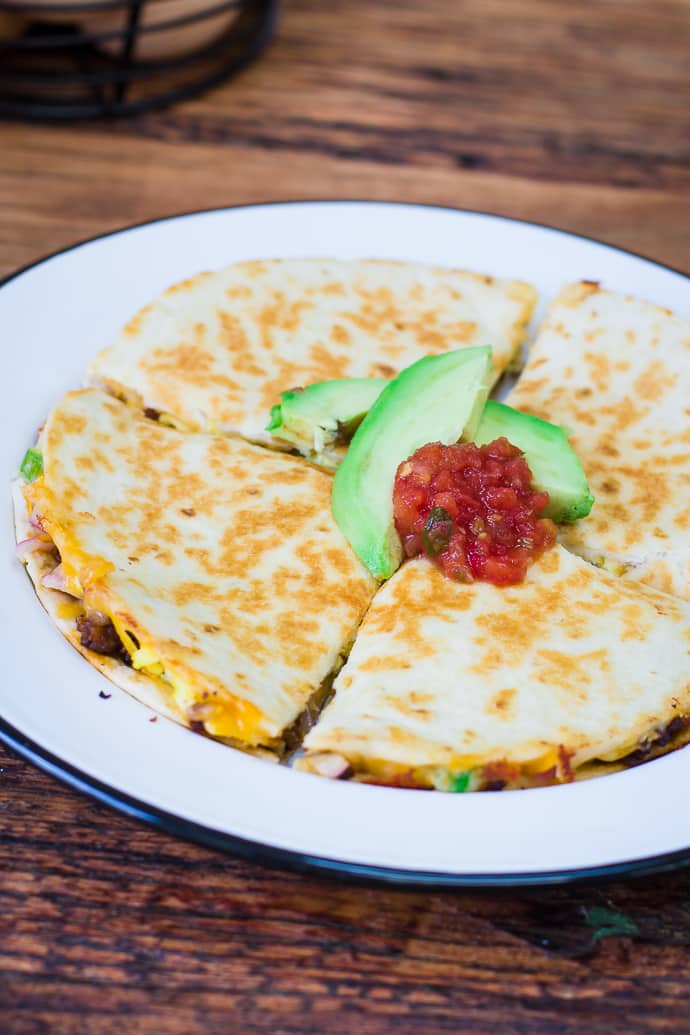 I had EVERY intention of adding black beans in as well….but then I forgot. So, I'm going to add them to the recipe because black beans in a quesadilla are A++. Just, don't forget them or else you'll have a sad can of black beans sitting in the cupboard.
You can also choose any meat for this recipe or just leave it out all together.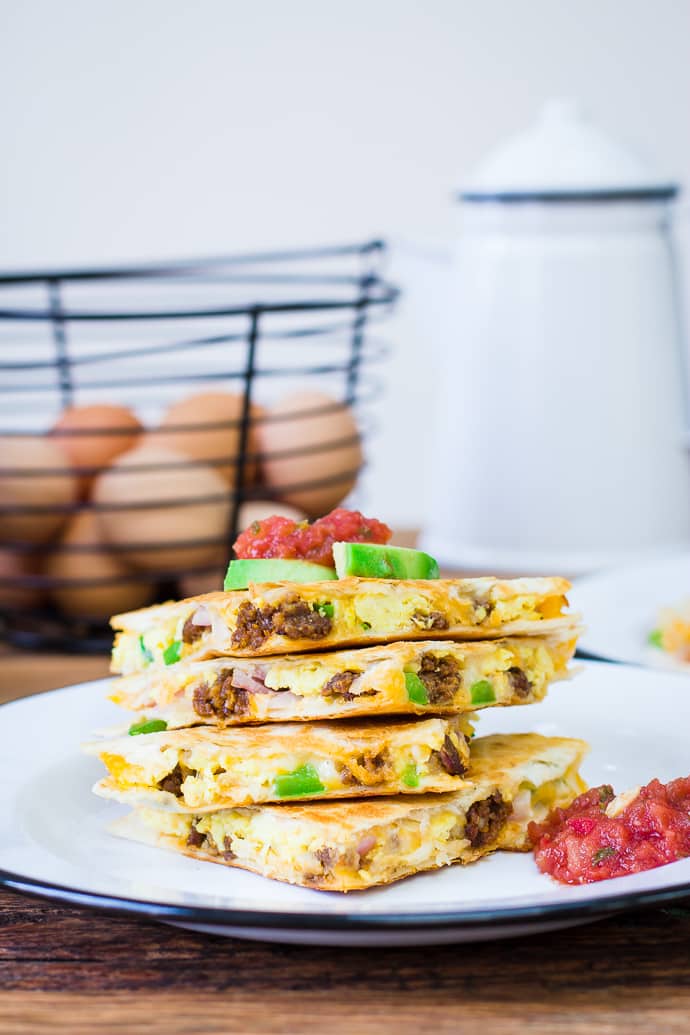 I go with the 2 tortilla method as opposed to the 1 tortilla folded over method.
1 tortilla is placed in a medium heat, greased pan and covered with a nice layer of cheese.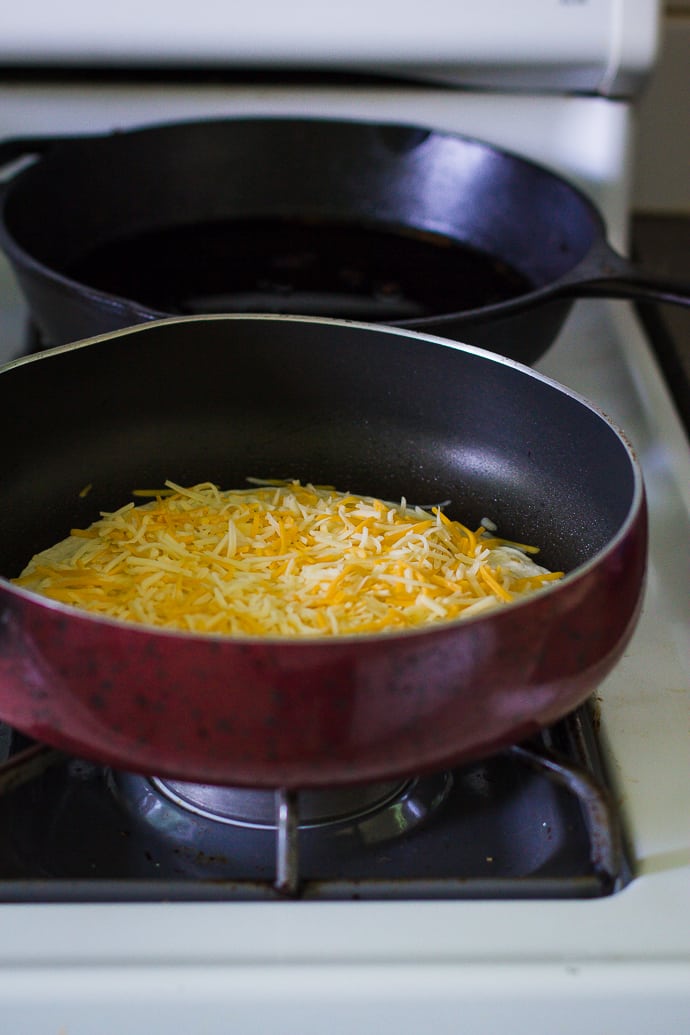 Pro tip: do NOT be careful when spreading the cheese out over the tortilla. Any cheese that spills out over the tortilla a bit just turns into fried bits of cheese on the side/ outside of the quesadilla. Fried bits of delicious, yummy, crunchy, cheeeessssseeeee.
All the fixins are loaded on top, in whatever order you so desire, like so: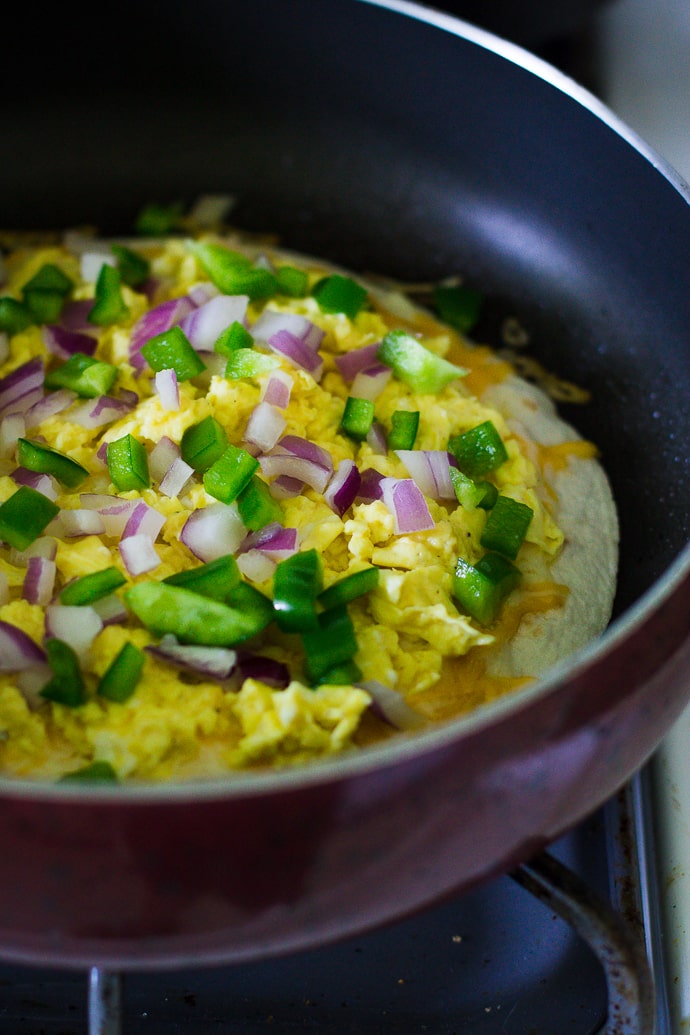 Then it's all topped with a bit more cheese and the second tor-till-a. The whole thing is then VERY carefully flipped over. I use 2 spatulas for this: one on top and one on bottom. To ensure proper flippage.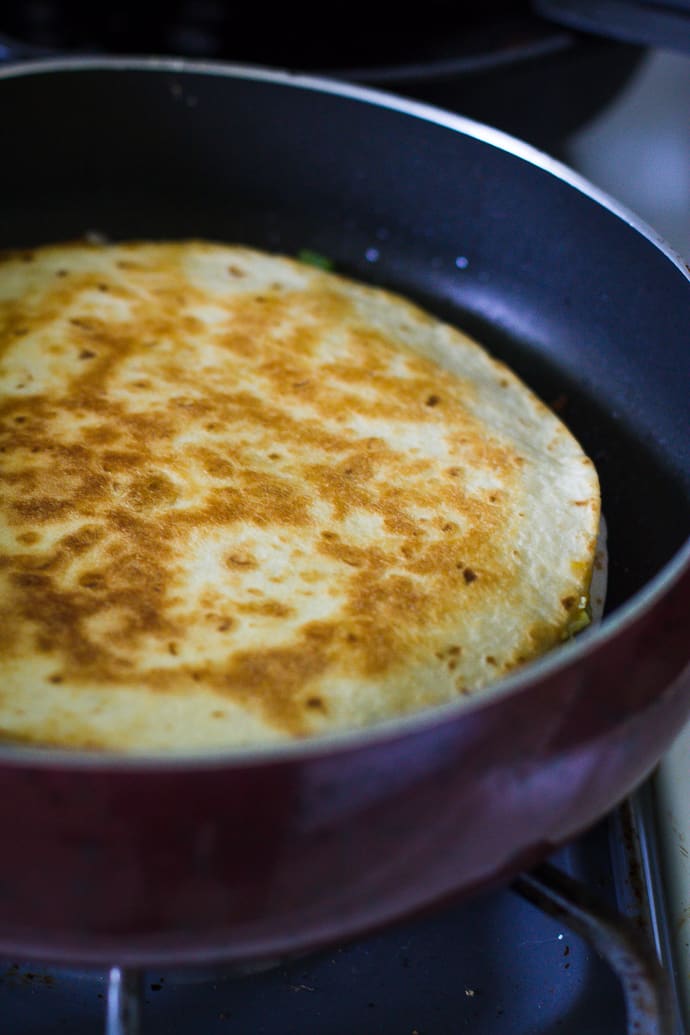 Voila: Breakfast Quesadilla!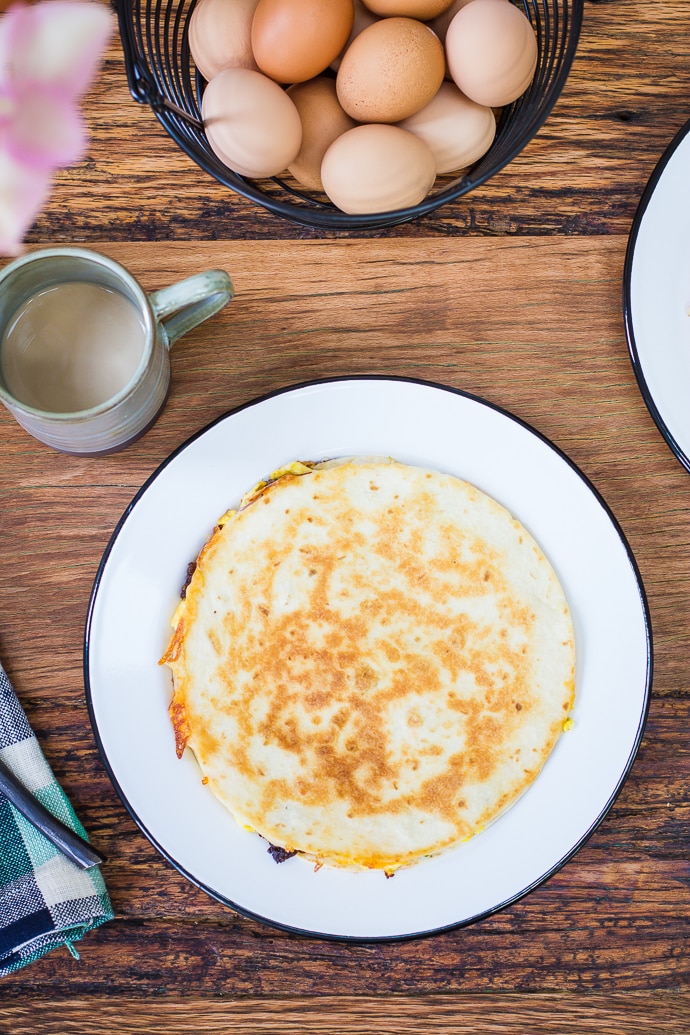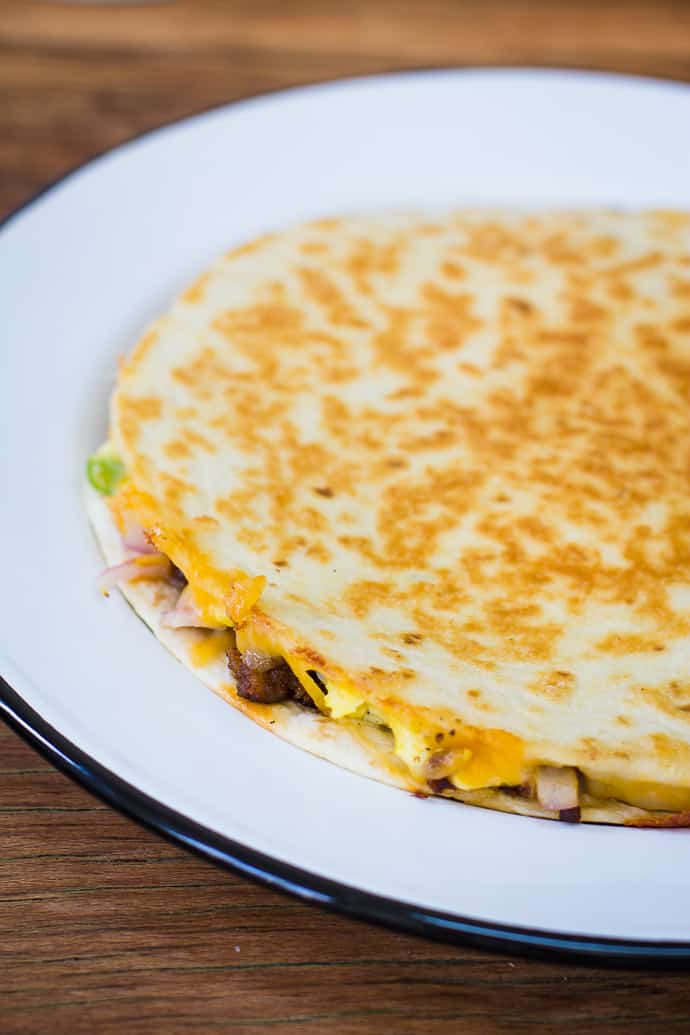 So, what should I put some eggs on next???
Print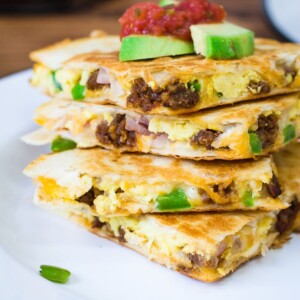 Breakfast Quesadillas
---
Total Time:

20 minutes

Yield:

2

1

x
4

medium round flour tortillas

5

eggs

1/2

of a bell pepper, finely chopped

1/4 cup

of red onion, finely chopped

2/3 cup

of cheese (cheddar or other mixture)

1/2

pound of chorizo (or other breakfast meat)

1/4

–

1/2

cup of black beans, drained and rinsed
optional for topping: avocado and salsa
---
Instructions
Scramble your eggs and cook the chorizo and set aside.
Place one tortilla in the bottom of a large, generously greased skillet over medium heat.
Top the tortilla with 1/4 of the cheese and then sprinkle HALF of the pepper and onion over top. Top with HALF of the scrambled eggs and chorizo.
Top all of that with an additional 1/4 of the cheese. Let cook for a couple minutes to let the cheese melt almost completely.
Place a tortilla on top and then CAREFULLY flip the whole thing over.
Let cook for an additional minute or two until the bottom tortilla has cooked down to be about the same size as the first tortilla.
Serve immediately, preferably topped with with a bit of salsa and avocado!!
Repeat this to make the 2nd quesadilla and ENJOY!!!
Prep Time:

5 minutes

Cook Time:

15 minutes
This post may contain affiliate links. Please read my disclosure policy.