Caramel Apple Green Smoothie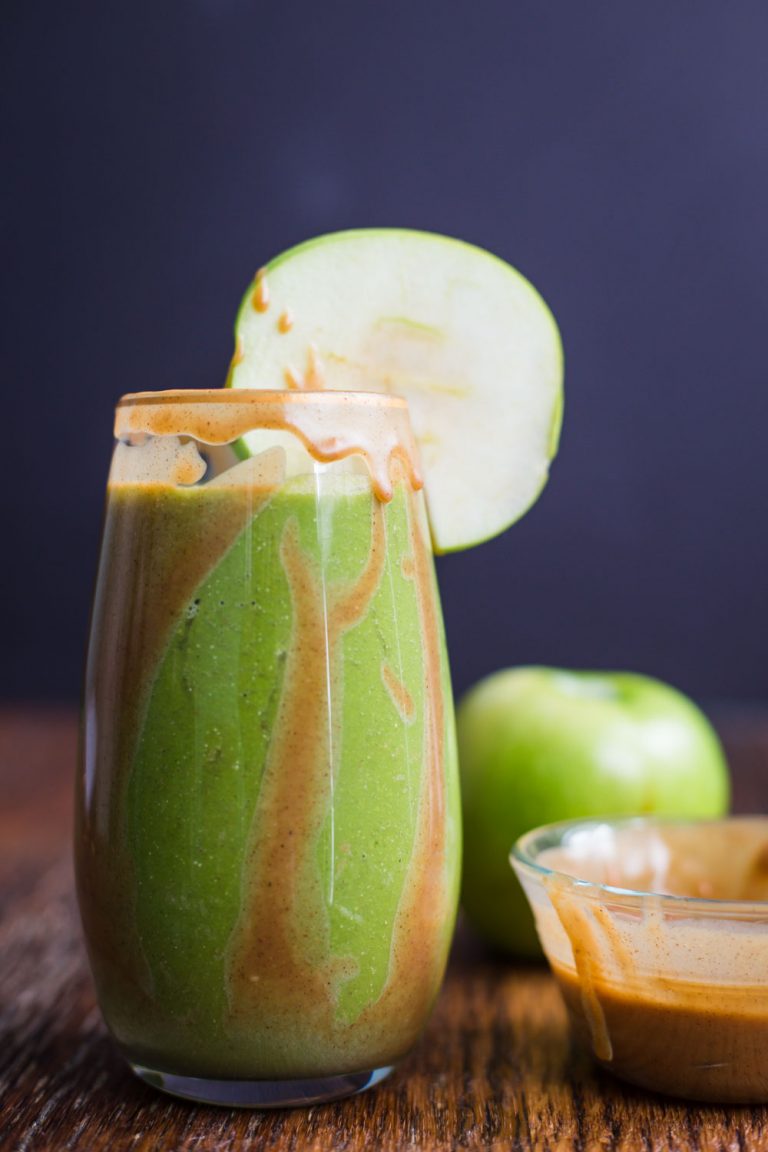 GUYS. Today is my last day in Portland and I DON'T WANT TO LEAVE. I've hung out wit SO many amazing people and will be going home feeling so refreshed, relaxed, and pretending that there is no crazy election going on today (I early voted so). Goal for when I get home: convince Mr. Britnell to move here.
For the bottom of my heart, THANK YOU to everyone who sent me emails, left comments, and reached out to me after my post on Sunday. I'm overwhelmed with love and support and I can't tell you how much that means to me. Since I'm still traveling and since I received so many heartfelt messages, it might take me a few days to properly respond to all of them. But again, thank you! Thank you, thank you, thank you.
Today I'm here with a super simple but AMAZING green smoothie recipe. You know how much I love my green smoothies ;) Everytime I think that I've tried all of the veggie/ fruit/ greens combos that I exist, I think of a new one. Like this Green Apple Green Smoothie. I made it once and then made it again everyday for about a week because it was SO YUMMY (and because apples are so readily available right now).
Also, hell0: let me introduce you to THIS amazing vegan caramel sauce from Pinch of Yum. Seriously mind blowing. I was super skeptical about it at first. Like, I was convinced that it wouldn't taste very good or at the least, it wouldn't taste like caramel. However, I was pleasantly proven wrong on this one.
I debated putting the caramel sauce into the smoothie but decided to instead just drizzle it around the glass and add a little on top. However, it's good enough that I will NOT judge you if you just pour a little right into the smoothie (or even better, just eat it by the spoonful).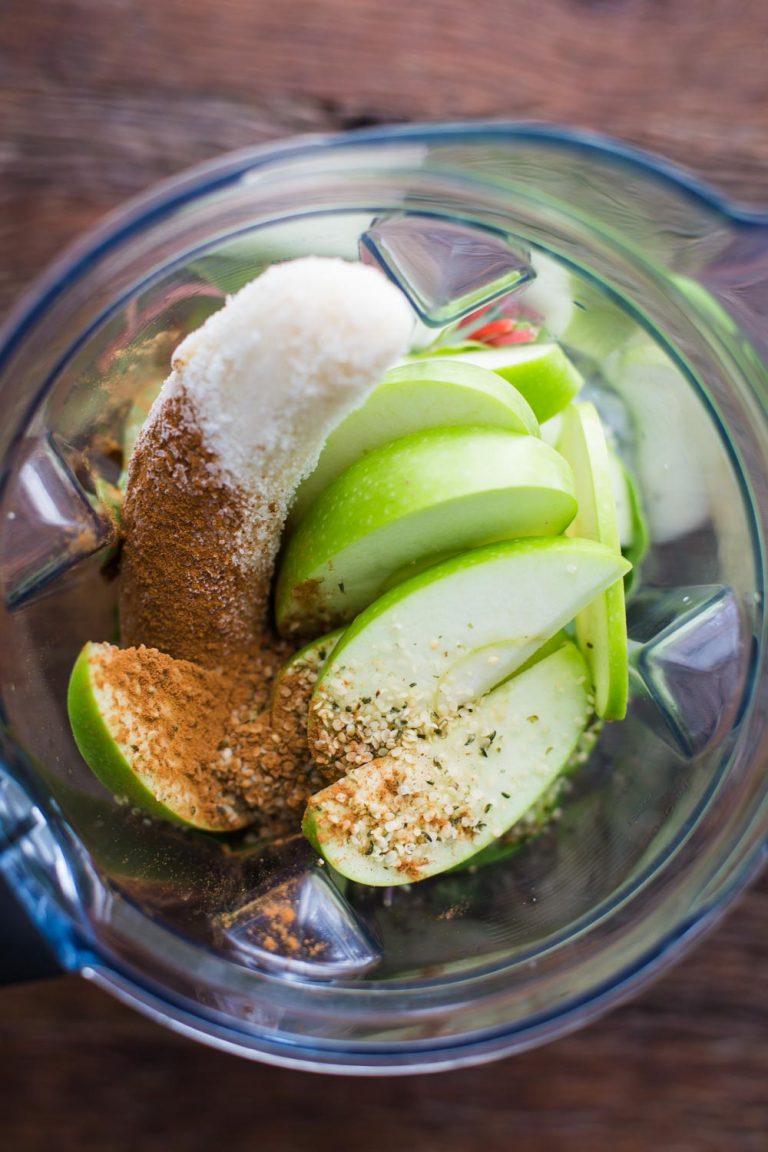 That's all I have for you today.
Pro-tip, stay off of social media today…you'll be vastly saner! ;)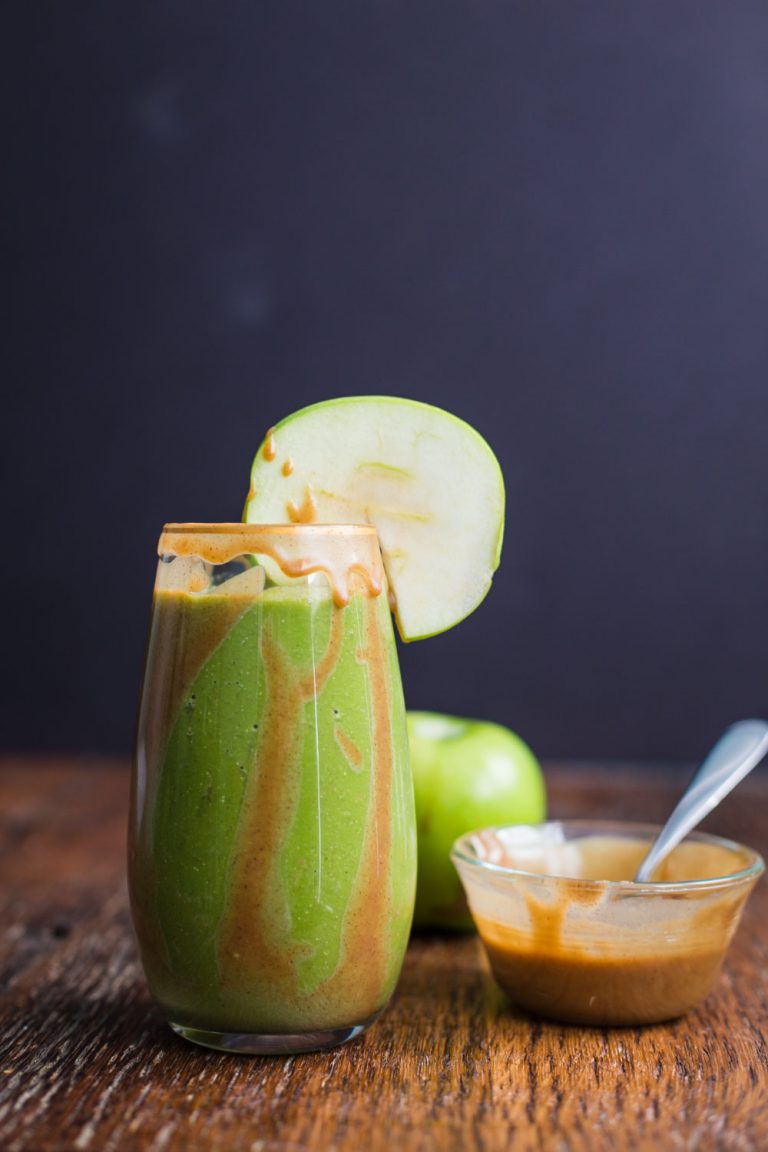 See How to Make the Smoothie:
Print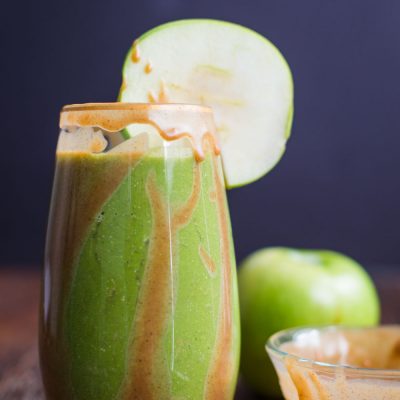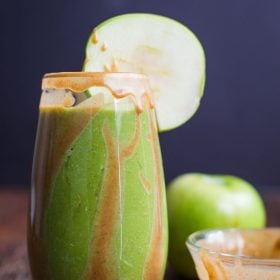 Caramel Apple Green Smoothie
---
Author:
Prep Time: 5 minutes
Total Time: 5 minutes
Yield: 1 smoothie 1x
Scale
Ingredients
1 green apple
2 handfuls of greens
pinch of sea salt
1 tablespoon of hemp seeds
1 frozen banana (could leave this out but sub for a few ice cubes)
almond milk (could substitute for apple juice for a stronger apple taste)
sprinkle of cinnamon (or a couple sprinkles)
2 pitted dates
---
Instructions
Add all of the ingredients (minus the caramel) to a high speed blender and blend on high.
Drizzle a little of the caramel sauce around your glass and pour the smoothie into the glass.
Top with a bit more of the caramel sauce and ENJOY!
Eat a spoonful of the caramel sauce by the spoonful ;)
---