TBT: Cruisin' the Mediterranean
This post may contain affiliate links. Please read my disclosure policy.
AND here's another photo dump for you this week. I'm calling it a throwback Thursday but really we're not throwing back too far. This past May, I went on a Mediterranean cruise with my mom and aunt. It was a belated college graduation gift and we had a freakin' lovely time!


A little squinty sun pic for you
We flew into Barcelona and spent about a day in the city before boarding the week long cruise. We made stops in Naples/ Pompeii, Rome, Marseille, and Palma (Spain). We were supposed to dock in Florence/ Pisa as well but the stupid weather prevented this. I was REALLY looking forward to getting a cheesy picture of me pretending to knock over the leaning tower. Next time, this will be a thing.
After the cruise was over, we spent another day in Barcelona and then hopped on over to Paris for a few days. Ah, Paris. I love it there despite the fact that it was my moms least favorite part of the trip.
ALL of these pictures were taken on my iPhone. I actually took my point and shoot with me but ended up just being extra lazy and taking most pictures on my iPhone.
I'm feeling lazy with arranging these pictures in the proper order so instead, I'm going to group them by category because it's my blog and I can do it that way :)
What I wore one day. I always feel so durn awkward taking selfies so this is all you get: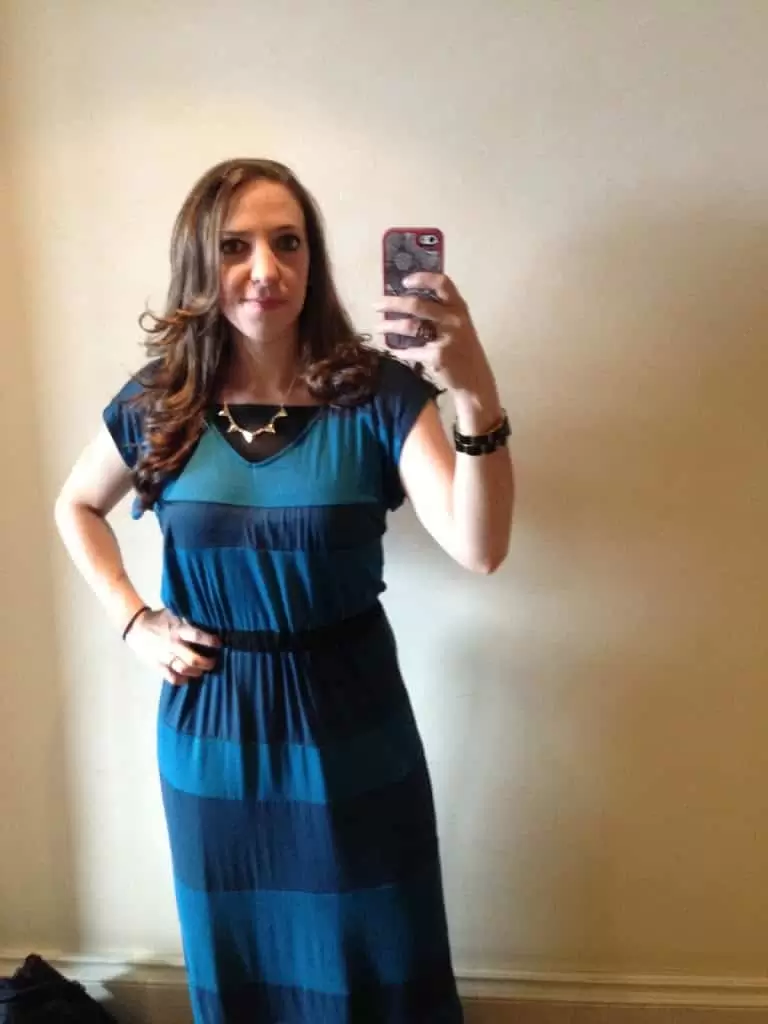 Some pretty scenes:
Marseille, France.
View from our balcony on the ship.
Versailles Gardens
Some things I ate:
I also spent an obscene amount of money on French macaroons but sadly, I couldn't take a break from eating them long enough to photograph them. Sorry.
Here's some old ruins that you may have heard of: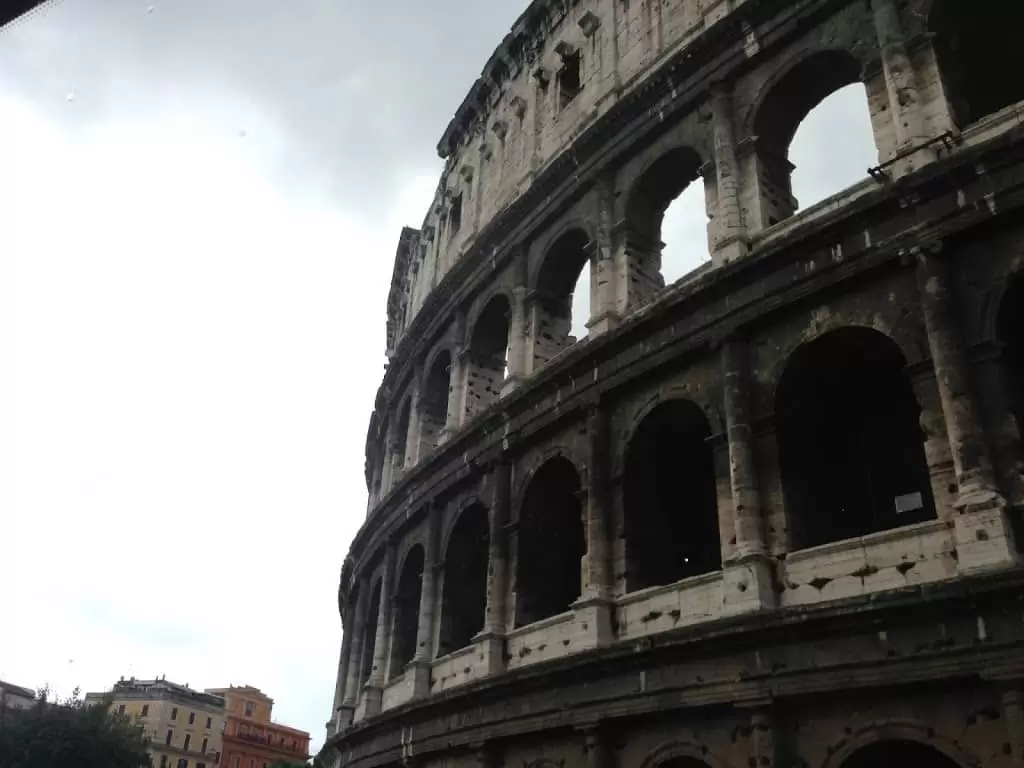 Pompeiian ruins
Some sweet souvenirs that I didn't buy:
These were…everywhere in Pompeii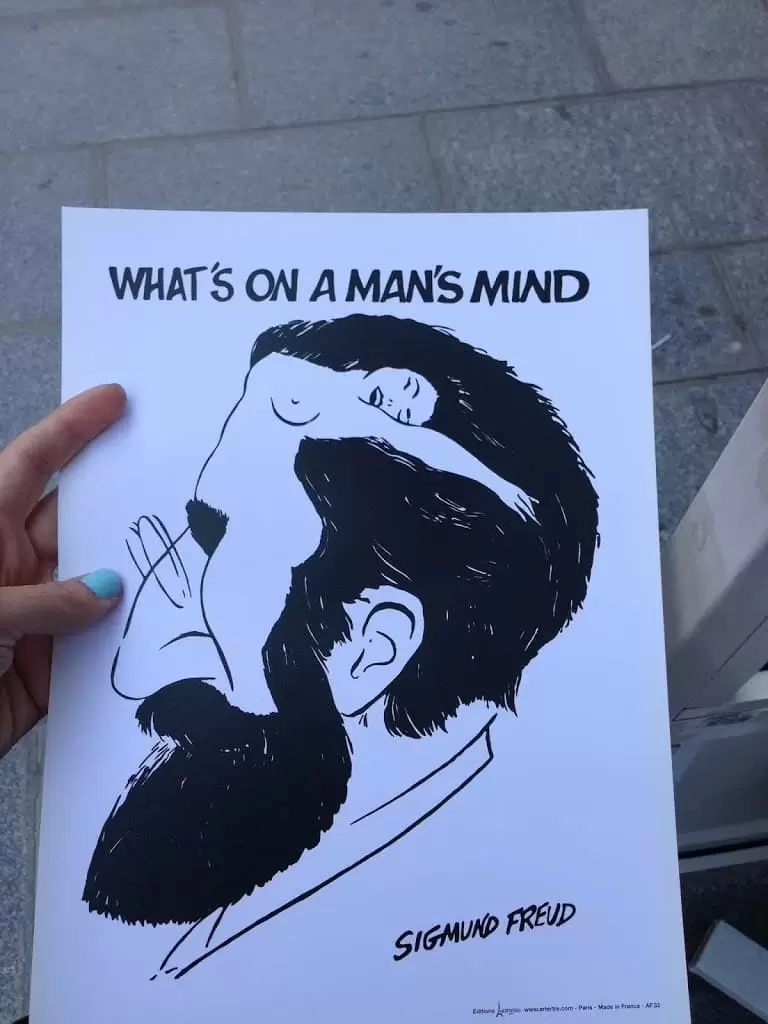 Architecture and stuff: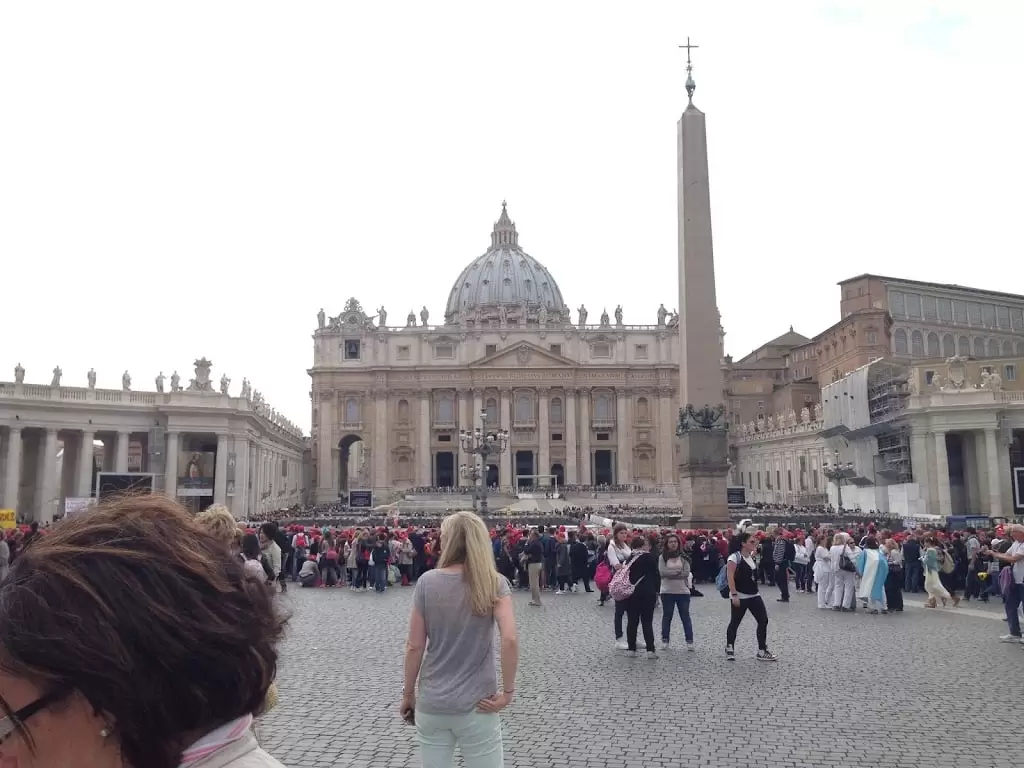 Vatican Square
Proof I was in Palma
Cathedral of Notre Dame
Arc de Triomphe
You know what this is.
This famous little lady that I dared get no closer to as it would have meant fighting through too many people and I don't much like angry crowds: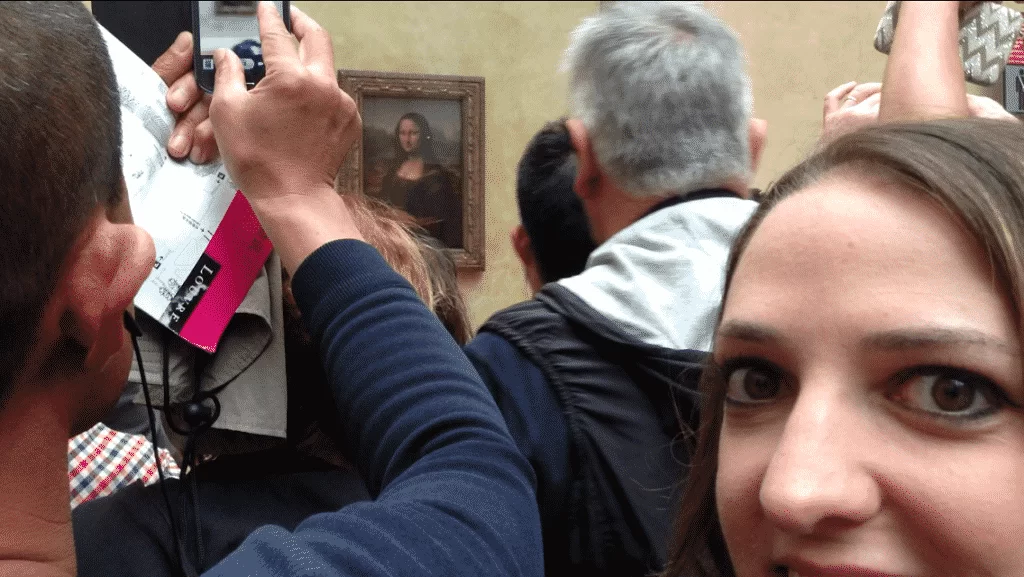 I hope you enjoyed this random montage of photos from my trip this summer. I also hope you like photo blog dumps because I suspect I'll have a lot of them soon since I'm getting a lot more confident with my fancy pants camera and I'm going on a fun Christmas trip to England starting next week.
This post may contain affiliate links. Please read my disclosure policy.