Zucchini Hummus
This post may contain affiliate links. Please read my disclosure policy.
I filmed another vlog this past weekend but haven't had time to do anything more than upload the footage. I'm not sure how some vloggers film a video, edit it, and get it published EVERY SINGLE DAY. What's the secret?
Speaking of vlogs, in news that's completely unrelated to Zucchini Hummus, I wanted to share with you my ALL TIME favorite vlogging channel. I discovered the Michalaks Youtube channel a couple years ago and have been…obsessed (for lack of a better word) ever since. First of all, they are just such a sweet family and I've enjoyed following their lives and their adorable little boy growing up. They also live in London and are always doing something fun in/ around the city and travel quite often. But, probably more than anything, their weekly vlogs are SO so so beautifully edited together. It's truly art and I love watching it.
I've been inspired by many vloggers but the Michalaks are truly the ones that encouraged me to start doing a little vlogging on my own. I think what draws me to vlogging more than anything is the mere documentation of it all. It's no secret that Stephen and I hope to have a baby soon and I love the idea of documenting our child(ren) growing up in the same way that the Michalaks have done.
Needless to say, BUT I will, you should really check out their vlogs. You can see their channel HERE.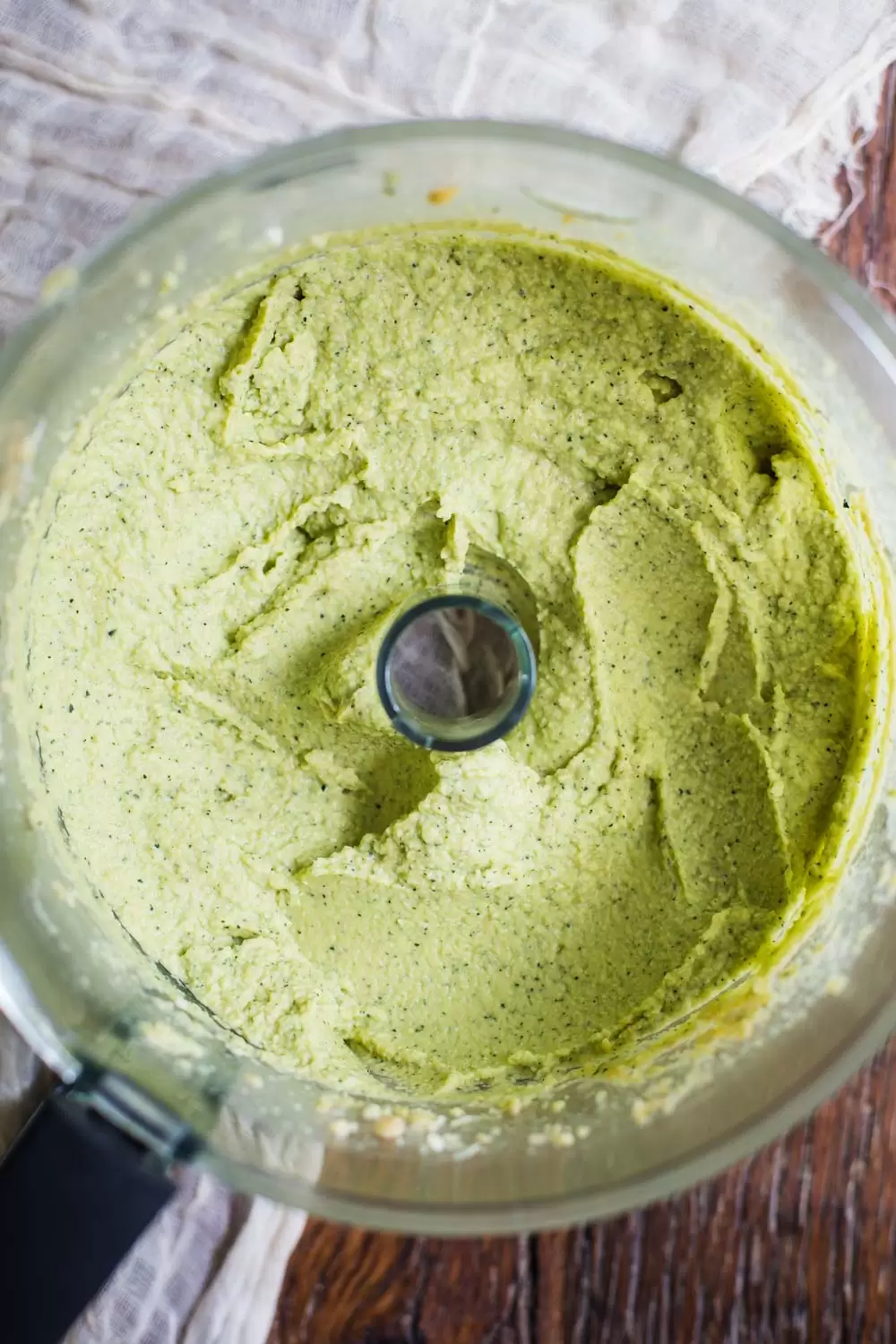 THE HUMMUS!
I've seen hummus made a lot of ways in my days. Black bean hummus, roasted red pepper hummus, and even Roasted Beet Hummus. However, I have actually never seen Zucchini Hummus. So, that's what we are doing today. And I know I'm turning into a broken record but yep, I'm still looking for inventive ways to use up all of this zucchini that's currently taking over my countertops.
Genius idea: chop some zucchini up and throw it into your hummus! Why didn't I think of this sooner?
And yes, this is the hummus spread that was featured in Friday's Super Seed Cracker recipe.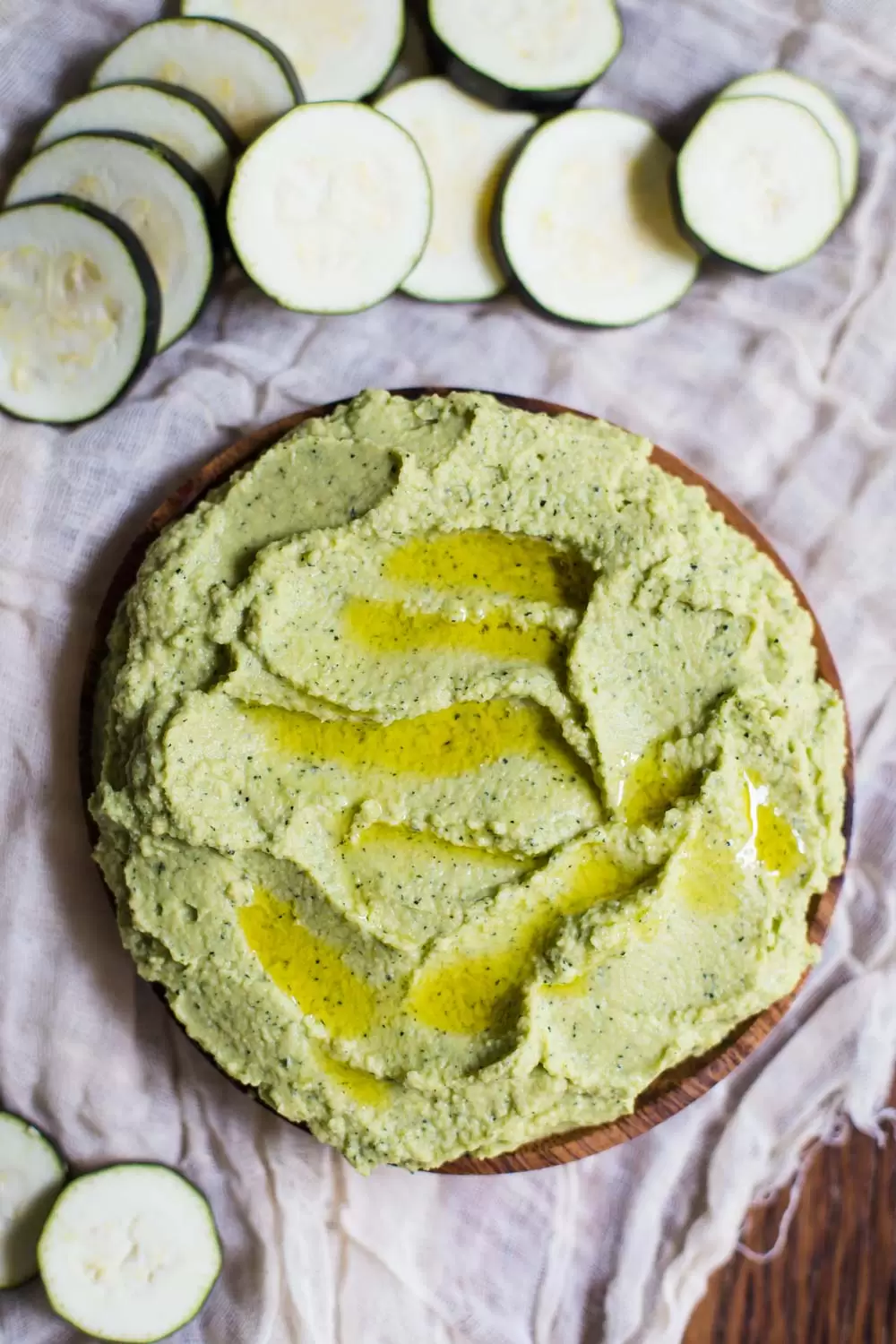 Moral of the story: if you have extra veggies lying around the kitchen, just throw them into your hummus recipe. Oh, and please report back with your findings! I can never have too many ways to enjoy my hummus :)
Happy Monday, friends!! Be on the lookout for a new weekend vlog coming in the next 24 hours.
Print
Zucchini Hummus
---
Author:

Total Time:

5 minutes
1

medium zucchini, trimmed and roughly chopped

3

cloves of garlic

1

15 ounce can of chickpeas, drained and rinsed

2 tablespoons

of lemon juice

2 tablespoons

of tahini

1/4 cup

of olive oil + more if desired
salt and pepper to taste
---
Instructions
In a food processor or blender, place all of the ingredients.
Blend until fully combined and creamy. Takes about a minute of blending.
Serve and enjoy!!
Store in the fridge for up to a week
This post may contain affiliate links. Please read my disclosure policy.