Pumpkin Protein Pancakes
This post may contain affiliate links. Please read my disclosure policy.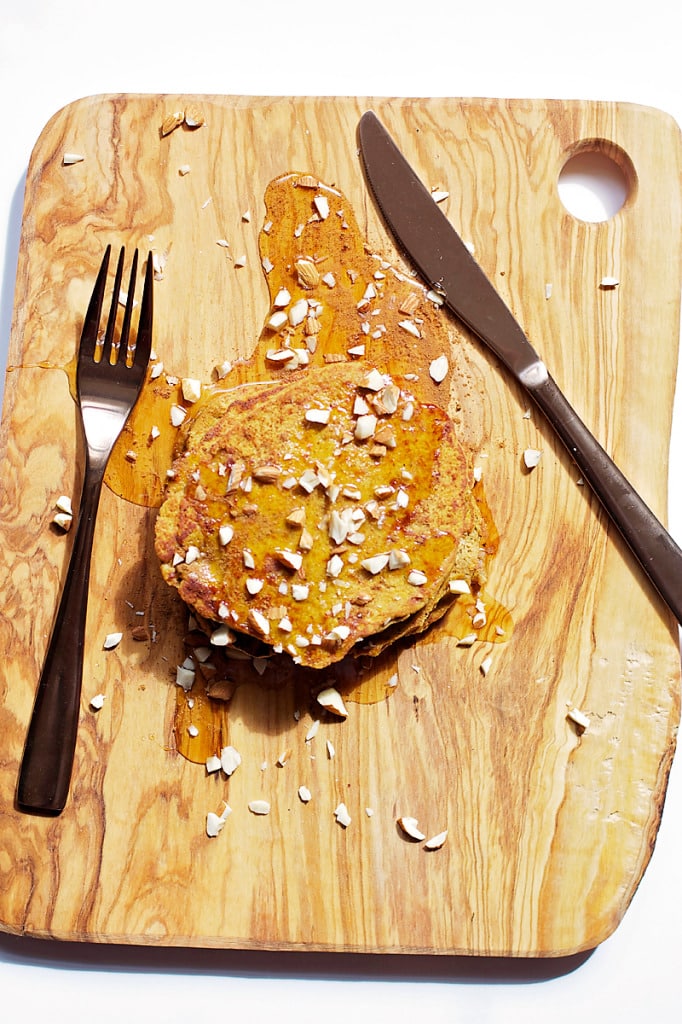 I did hot yoga for the first time last night. I didn't think I would, but I actually really liked it a lot. I'd be inclined to go more often except that it costs a million dollars and once derby starts back up, I won't really have time (or the physical stamina). But, I liked it so there's that. As a first timer, I got a great deal for unlimited hot yoga over the next couple weeks. I figure I'll milk that for all it's worth.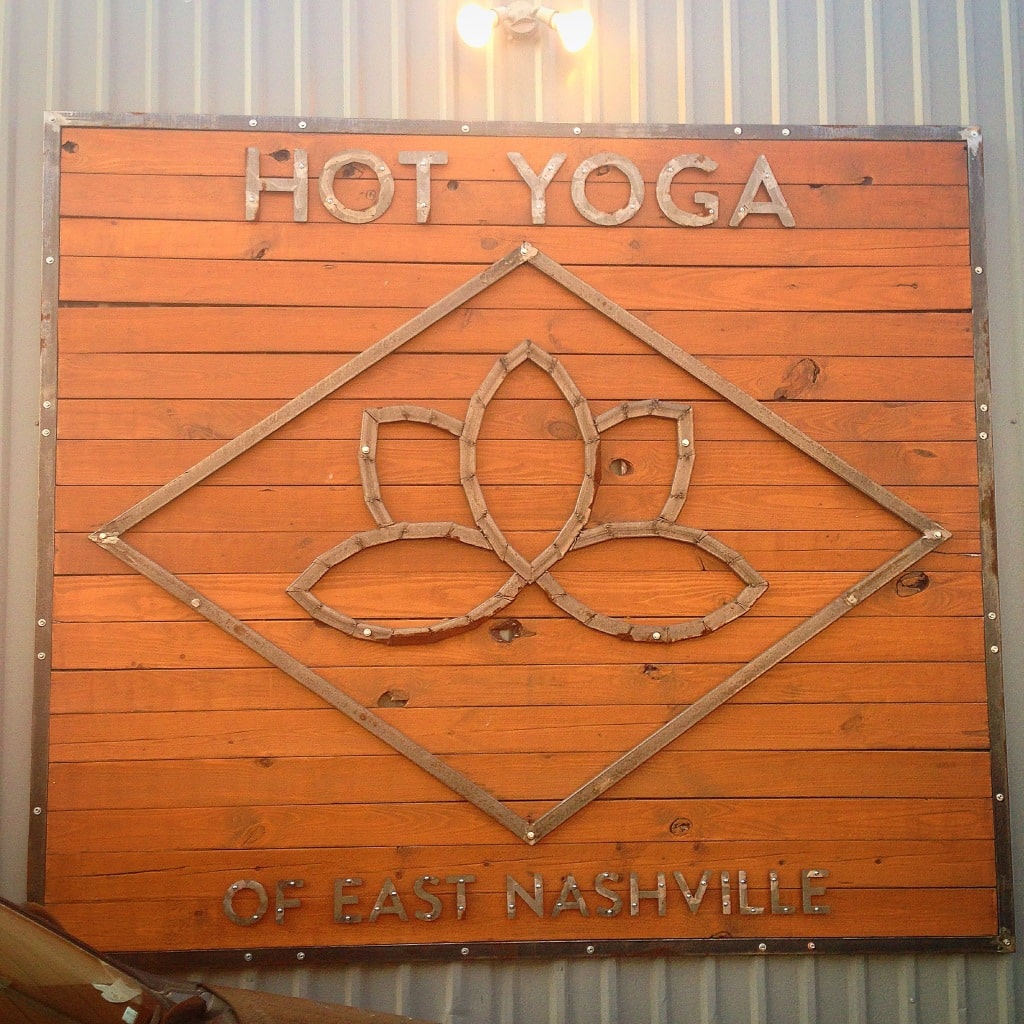 The class I took was 90 minutes long and the website claims that you'll burn between 650-1200 calories in that particular class. WHA? Can that be correct? If so, sign me up for the unlimited membership!
That being said, one of my teammates once wore a heart rate monitor during a standard 2 hour practice and it claimed that she burned something like 1200 calories. So….I'm not sure I trust these phantom burned calories. And with that, let's eat some pancakes!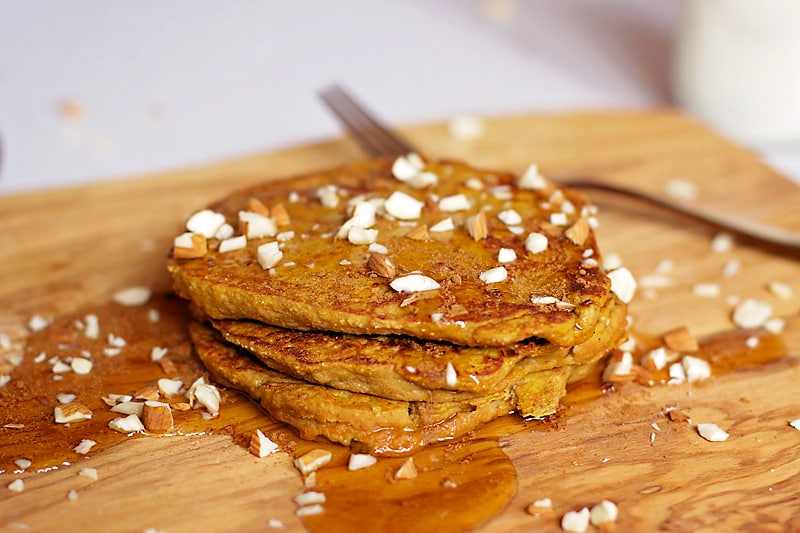 One of the first recipes that I ever posted on my little ole blog here was a recipe for Banana Protein Pancakes. (Side note: This post was one of the first recipe/ photography posts that I was truly proud of.) In case you don't remember, the banana protein pancakes consist of egg whites + mashed banana + protein powder as the base with cinnamon + flax seed + fruit (sometimes) in the mix. NO sugar. NO flour. ALL yummy pancake goodness!
I've made these pancakes SO many times and with at least 7 different kinds of protein powders. So, whatever you have will likely work great (unless it has a weird flavor to it like peach. I did that once and I don't recommend it).
I wasn't really sure if it would work but I've been wondering since LAST year if I could substitute the banana for pumpkin. Guess what?? You CAN and it's TOTALLY delicious. (sorry, my fingers keep gravitating towards the caps lock key). Actually, I substituted HALF of the banana for pumpkin. Let's not get too crazy here.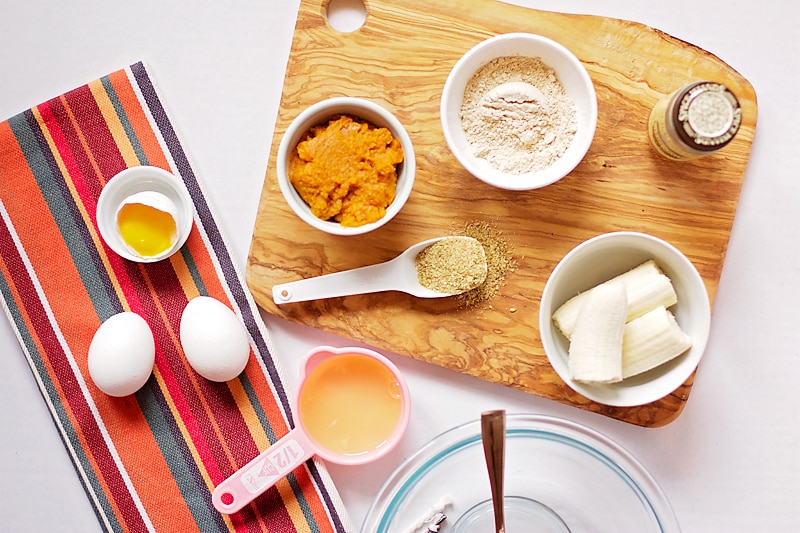 As per usual, a hot morning beverage of your choice is highly recommended before the start of these pancakes.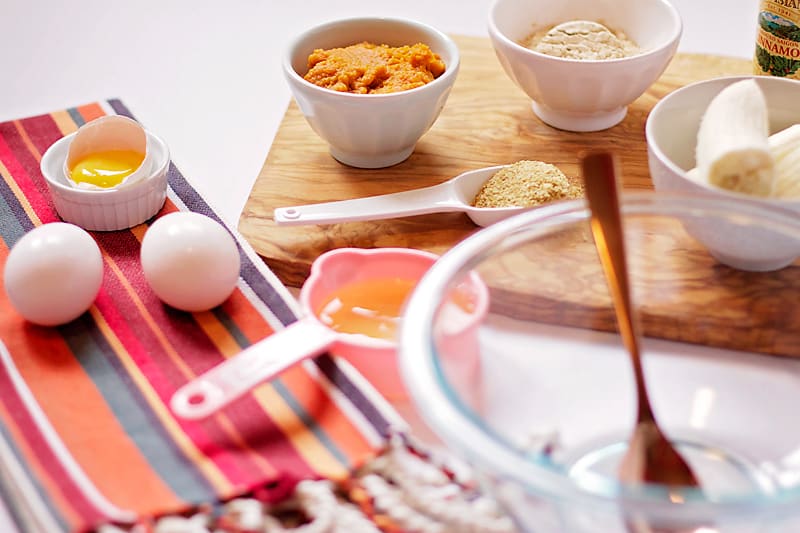 Start by mashing your banana with a fork in a medium sized bowl. Don't be gentle with the banana. You need to really show it who's boss and mush it totally to the consistency of baby food.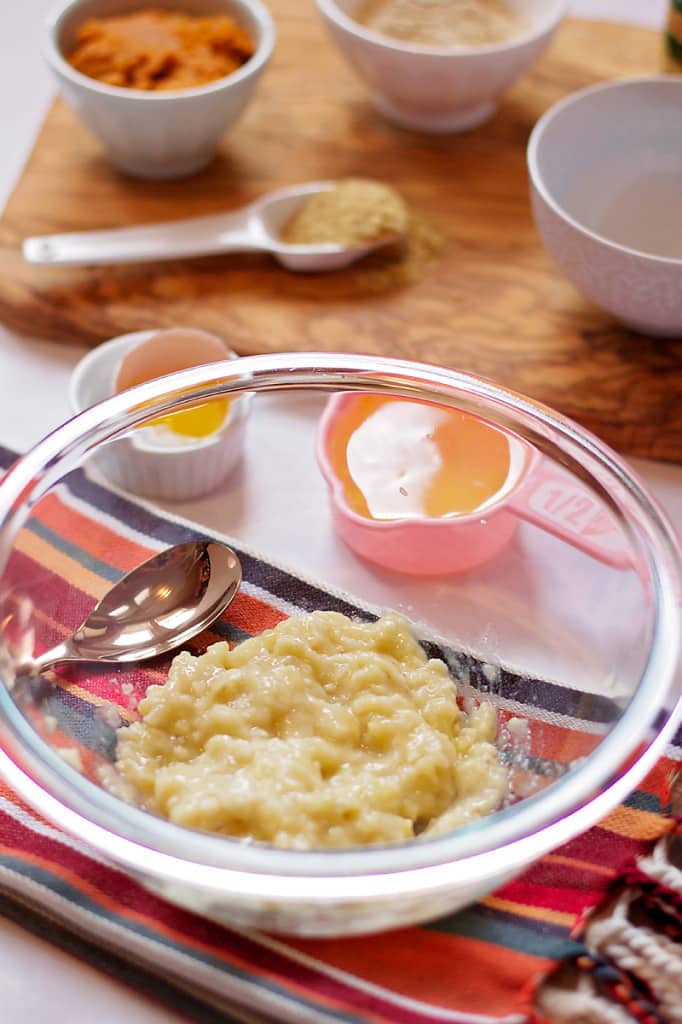 Add in your pumpkin-y goodness.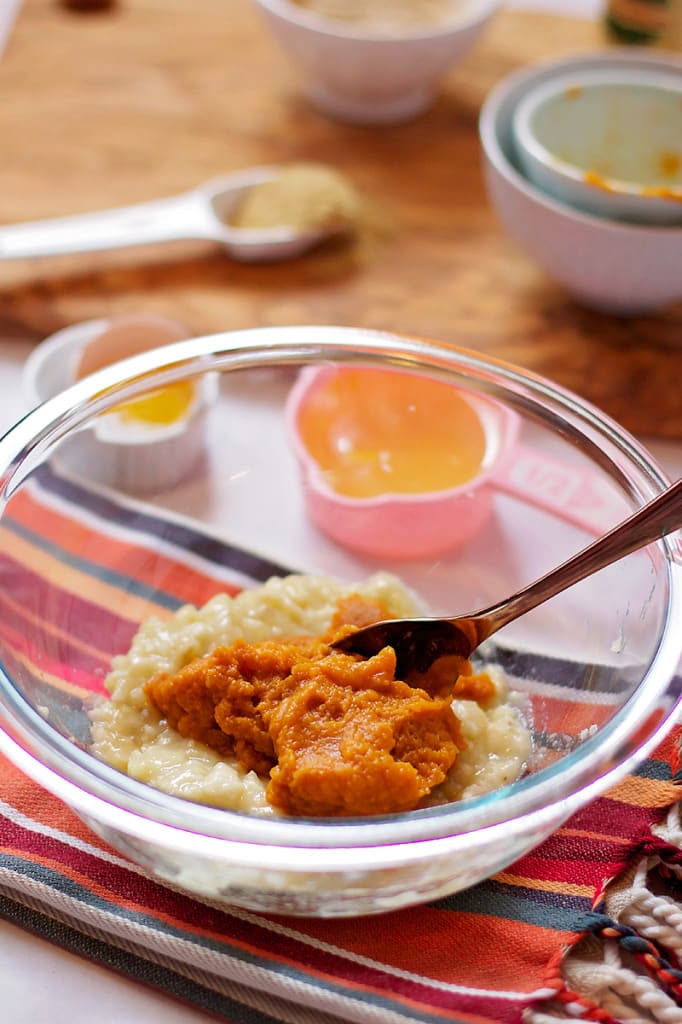 And once again, mix it till it's baby food! (are the baby food references making you NOT want to eat this?? I'll stop.)
Next, mix in the egg whites, protein powder, flax seed, and cinnamon and stir until it's creamy smooth.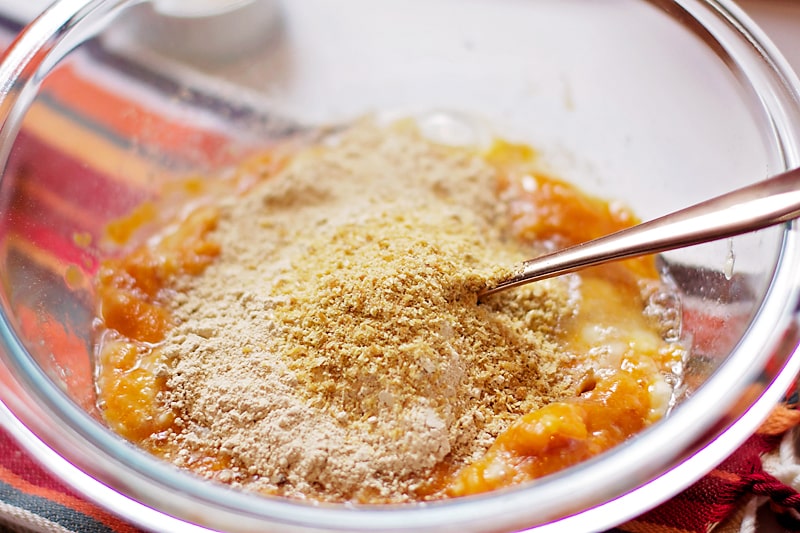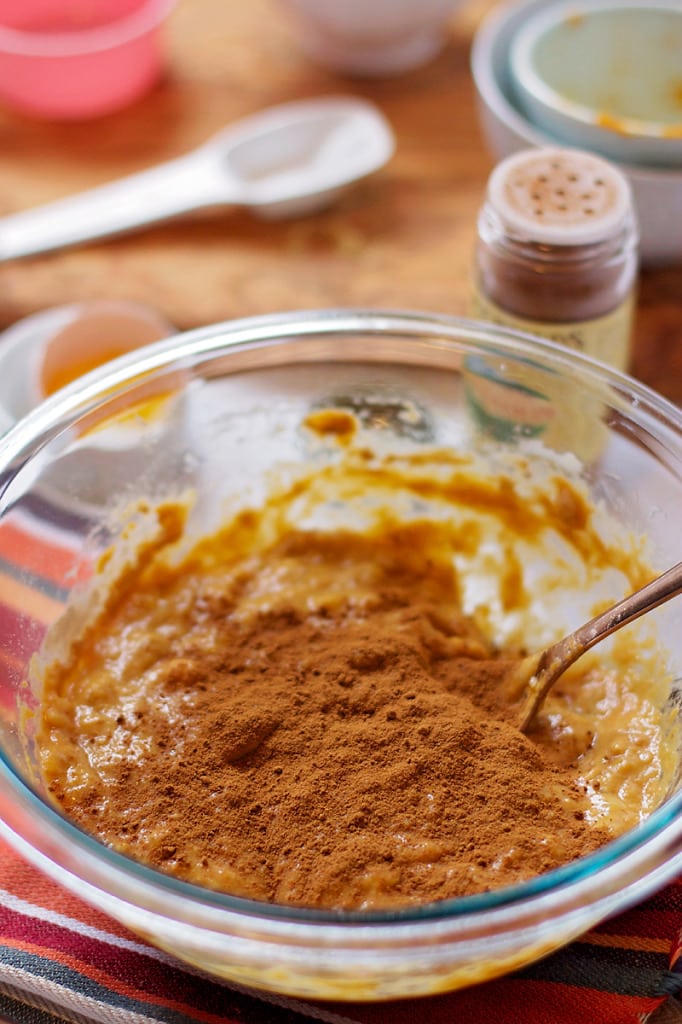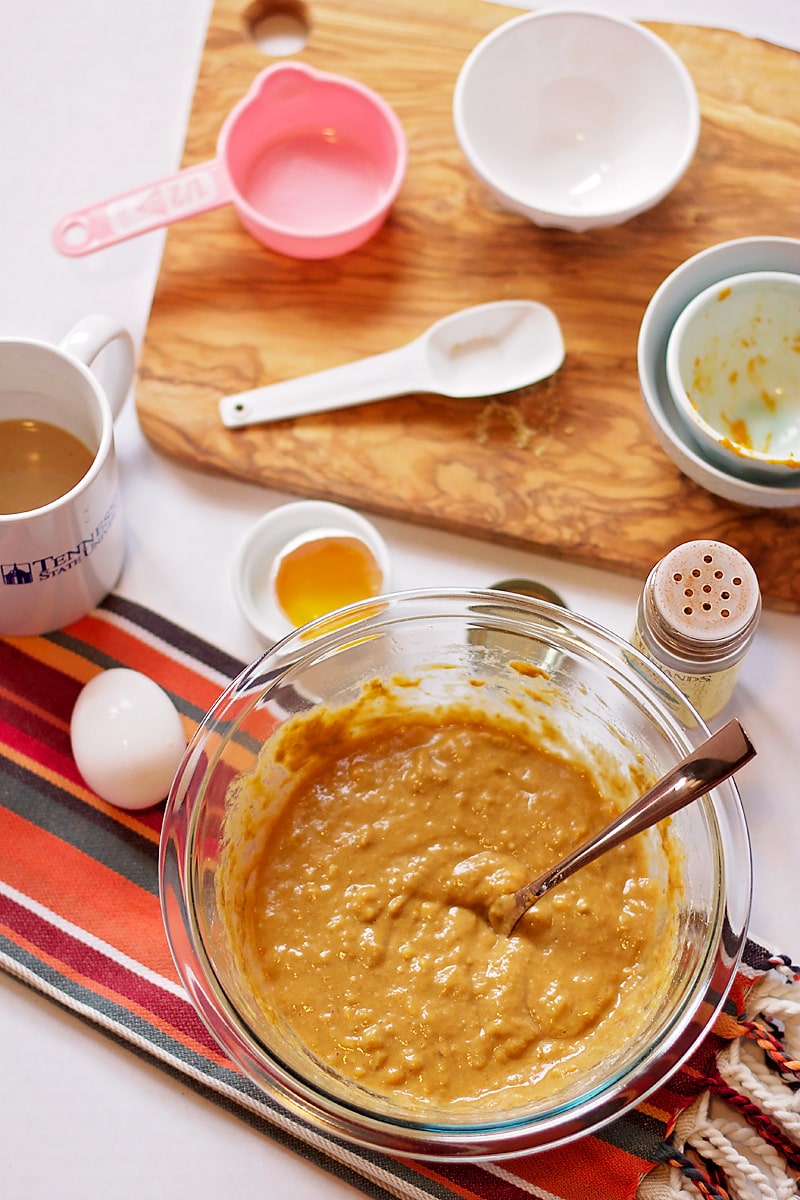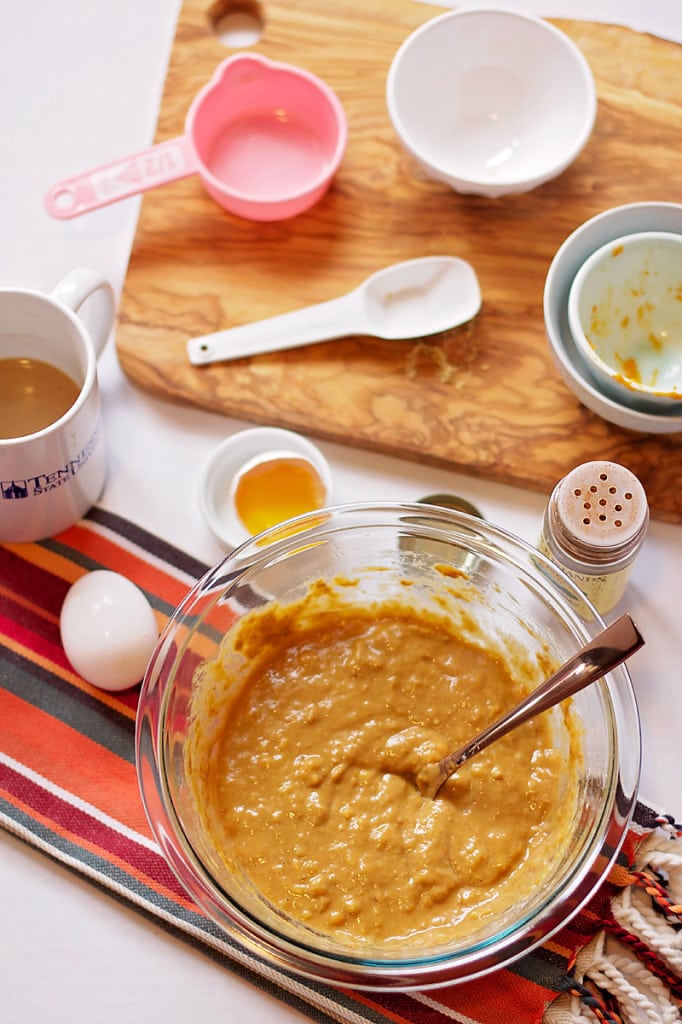 Now the KEY to cooking these pancakes is patience. You want to cook them on medium heat for 5-7 minutes on each side. They take a bit longer than traditional pancakes for sure. It's also helpful if you make the pancakes rather thin and spread out as opposed to thicker.
On a greased skillet, pour the batter and, as mentioned, cook each pancake for 5-7 minutes on EACH side.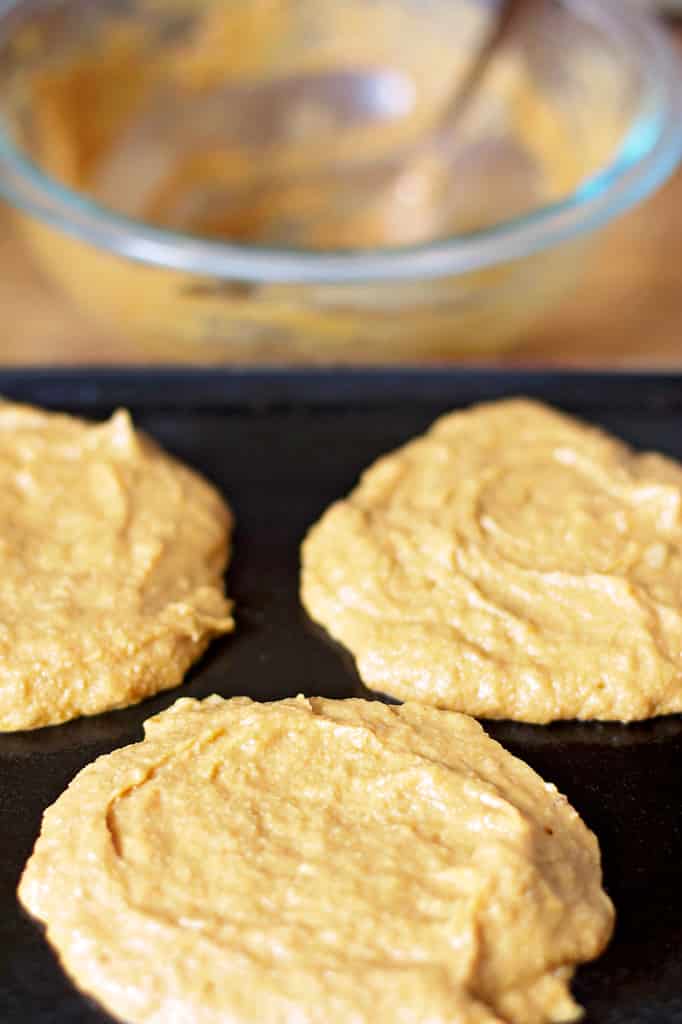 I added chocolate chips into the last pancake because that's how I roll.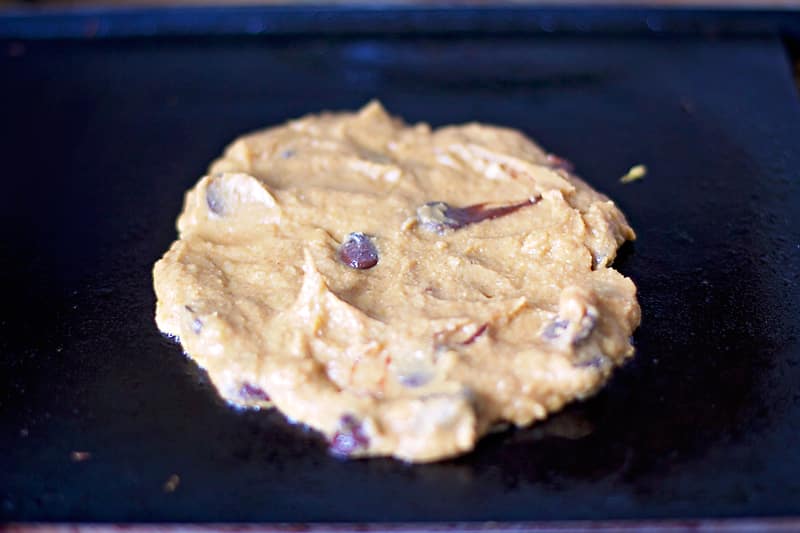 Once they've cooked on each side, they're ready for some maple syrup and then enjoyable consumption!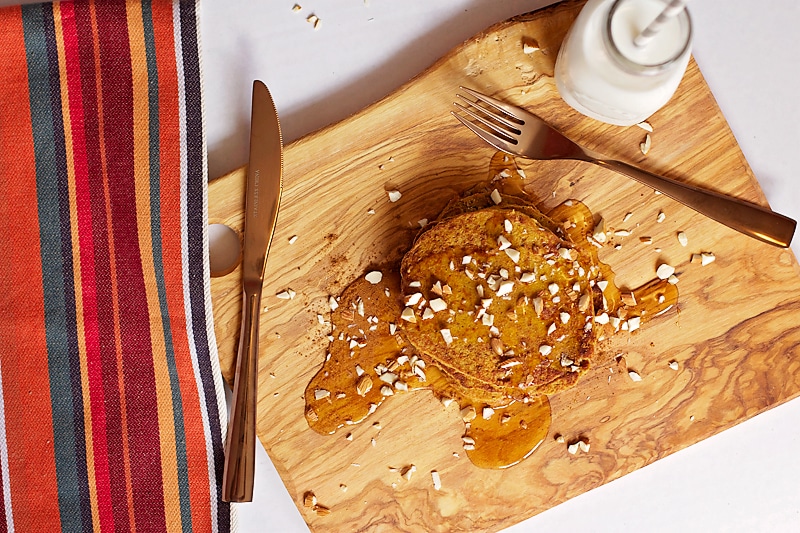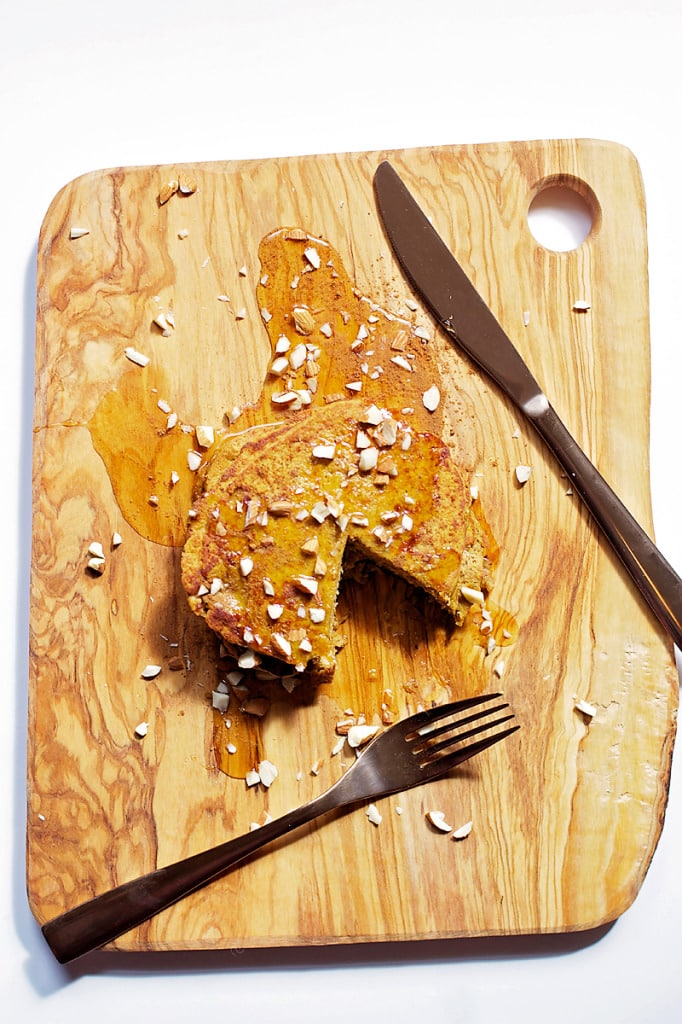 If you've never made protein pancakes then I HIGHLY recommend you do so ASAP. Fun fact: you can cook a big batch of these and freeze them for later in the week. Just zap it in the microwave for a minute or two and you have a yummy, protein packed breakfast in no time!
This recipe serves 2 people but can easily be cut in half if you're just cooking for yourself.
Print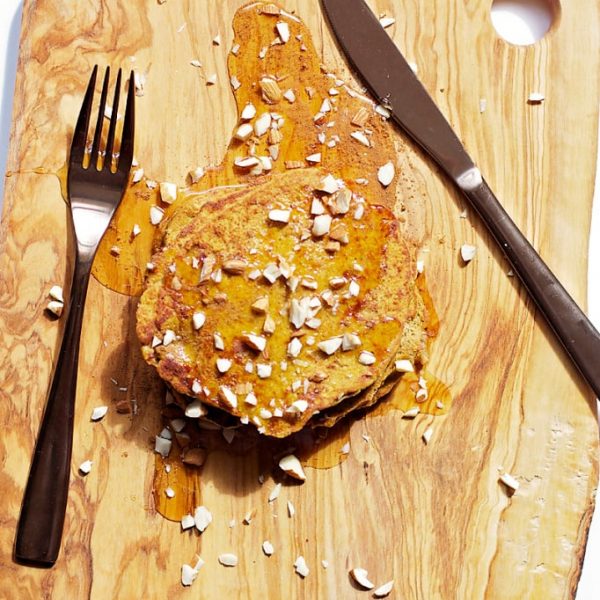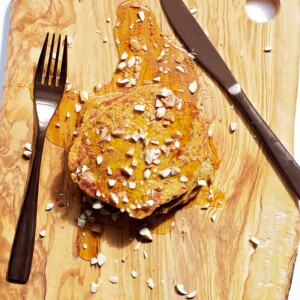 Pumpkin Protein Pancakes
---
Total Time:

20 minutes

Yield:

6

1

x
1

ripe banana, mashed

1/2 cup

of plain canned pumpkin (NOT pumpkin pie filling)

1/2 cup

egg whites

2

scoops protein powder

1 tablespoon

ground flaxseed
dash of cinnamon (or more, up to a teaspoon depending on preference)
---
Instructions
Mash banana in a medium bowl.
Mix in remaining ingredients.
Cook small pancakes in a greased skillet over medium heat for 5-7 minutes on EACH side of the pancake.
Top with agave/ maple syrup/ honey and ENJOY!!
Prep Time:

5 minutes

Cook Time:

15 minutes
Have you ever had banana (no flour, no sugar) pancakes? Have you ever tried Hot Yoga??
This post may contain affiliate links. Please read my disclosure policy.