Banana Protein Pancakes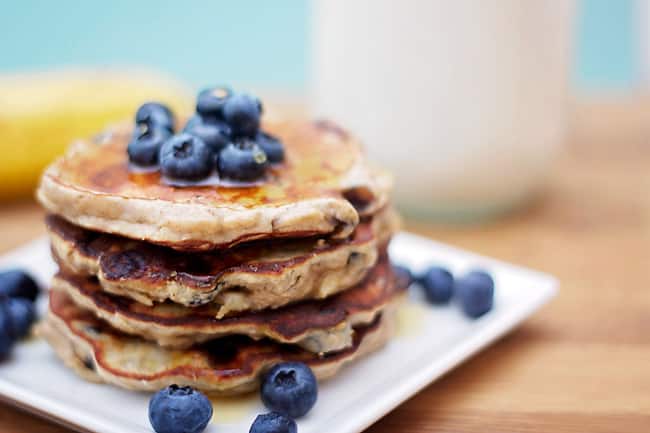 These pancakes have no flour. No butter. But they're still VERY yummy!
This is just a week chock FULL of healthy little recipes. And this one is a true winner. I've been making these exact pancakes for years and I'll probably keep making them…forever. That's how good they are. I wish I could take credit for the recipe but I actually discovered the concept of mixing banana+protein+egg whites from Tone It Up.
The Tone It Up
community is pretty spectacular and a wonderful source of fitness and nutrition inspiration.
These are perfect as a post morning workout source of protein. Even if you're on the go, you can put a few of these in a baggie to eat after your workout and on your way to work. You'll have your protein AND the most important meal of the day covered!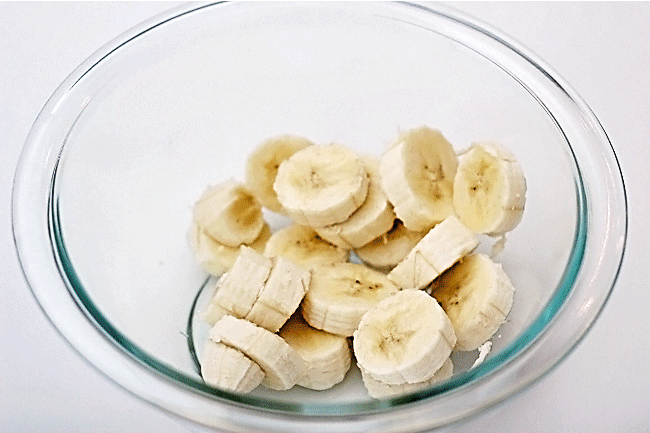 Ingredients:
1 ripe banana, mashed
1/2 cup egg whites
1 scoop protein powder (I highly recommend the Tone It Up Perfect Fit protein)
1 tablespoon ground flaxseed
cooking spray/ coconut oil
extra if desired: 1/4 cup blueberries (or other fruit)
dash of cinnamon
Instructions:
Mash your banana until it's creamy. Mix in egg whites, protein powder, and flaxseed until well combined. Add in the berries and mix in gently so as to not break or mash the fruit.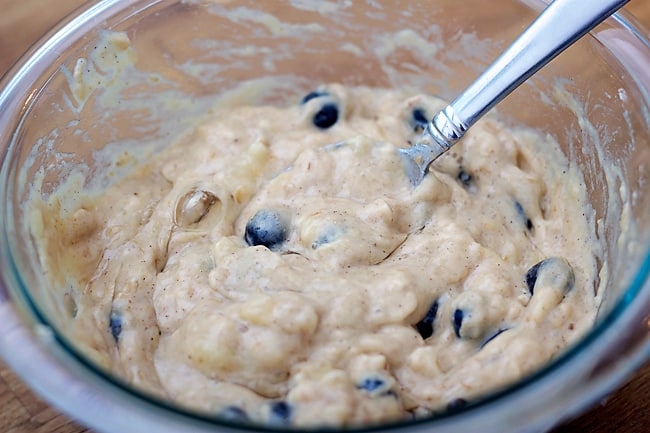 Lightly grease pan with coconut oil or cooking spray and heat to medium LOW. The key to making these look nice is pure patience. Scoop a heaping tablespoon in the pan. Cook each pancake for about 5-7 minutes on each side watching closely that they aren't burning.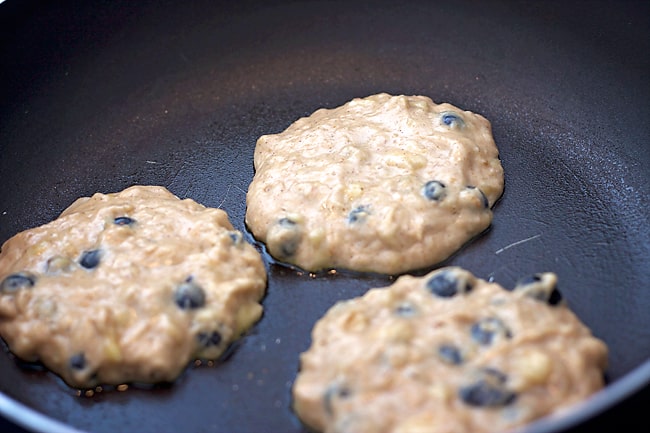 Top with your favorite honey or syrup and ENJOY :) I drizzled agave nectar over mine.