Golden Milk Mango Smoothie
This Golden Milk Mango Smoothie is packed with turmeric goodness and sweetened to perfection by the mango! Simple and so good!
Have you jumped on the golden milk bandwagon yet? I'm relatively new to use turmeric in general but love all of the health benefits that it offers. I recently started making golden milk lattes at home and LOVE them. I'm drinking one right now actually :)
Since I'm smoothie addicted (oh hey, did you know that I have an entire FREE smoothie ebook??), I figured that I would make my golden milk latte obsession into a smoothie. I wanted to keep this simple; like 4 ingredients simple.
Here's what we're working with for this healthy smoothie:
turmeric
frozen mango
yogurt
frozen banana OR cauliflower
The last ingredient might be a little strange: frozen banana OR cauliflower!? Here's the deal, I've been using frozen cauliflower in smoothies a LOT lately. I got the idea from THIS milkshake that I make regularly and have been obsessed with it ever since. Cauliflower has a very mild taste (like you really don't even realize that it is there) but I love that it has less sugar than a banana and adds some nice extra nutrients hidden in there.
Just for reference, you can replace banana in pretty much any smoothie with an even amount of cauliflower. It will obviously alter the taste (basically it'll just NOT be banana-y) but will still taste great. I've tried this with SO many smoothies and it has never disappointed.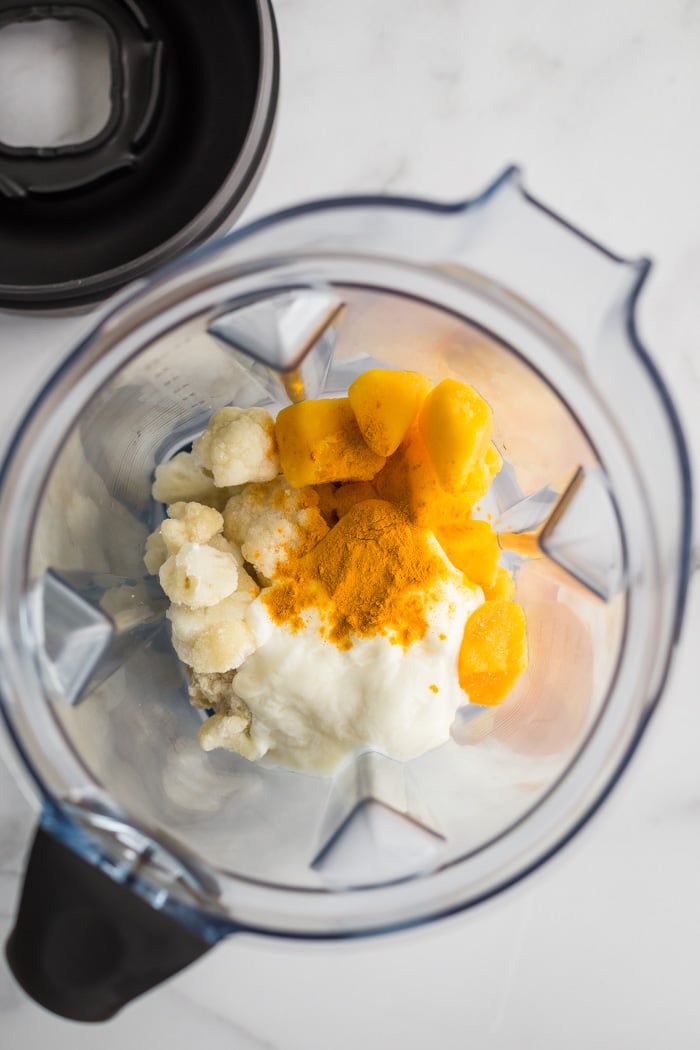 Because it's easy and typically cheaper, I most often buy cauliflower already frozen from the freezer section. I like to keep it on hand for quick and easy smoothie making. If you're wanting to freeze your own cauliflower, you would first cook it until it's tender and THEN freeze it. I lay it flat on a baking tray to freeze before then putting it all in an air tight container. If you try and freeze it first in a bag, it'll stick together into one big block (no bueno!).
How to make this golden milk smoothie:
If you're read any of my MANY smoothie recipes then you pretty much know how this goes: add all of the ingredients to your blender and BLEND until smooth. BAM done :)
I really like my smoothies to be on the thick side. The yogurt that I used was just enough to get the blender blending but if yours gets a little stuck (or if you just want your smoothie to be a little creamier) then you can add in some liquid a couple tablespoons at a time. Milk, almond milk, water….any kind of liquid works!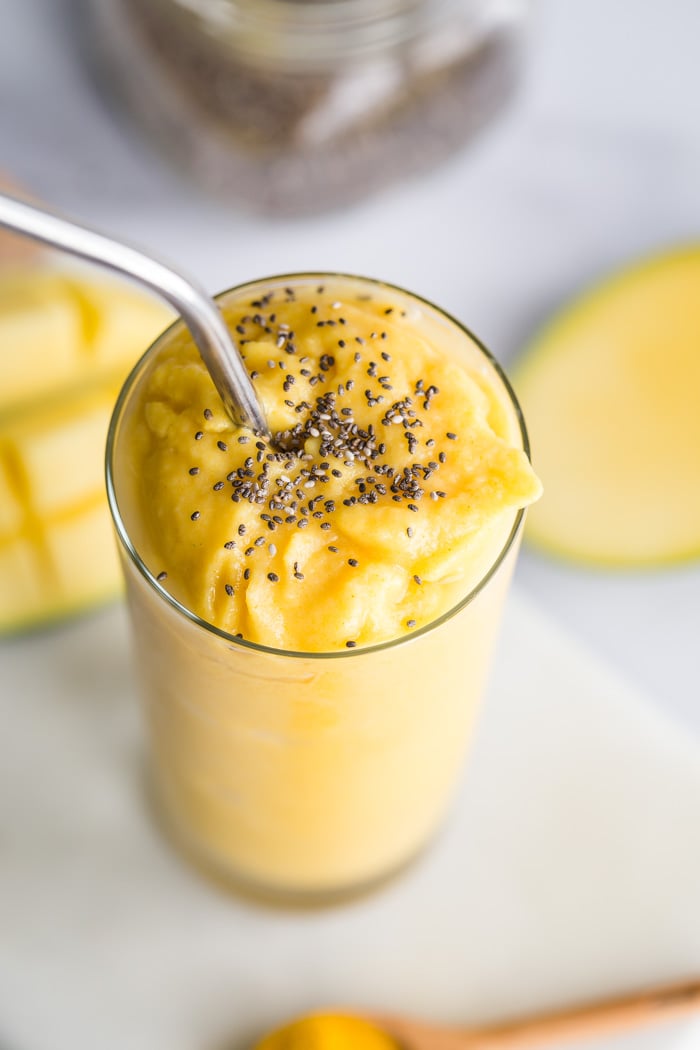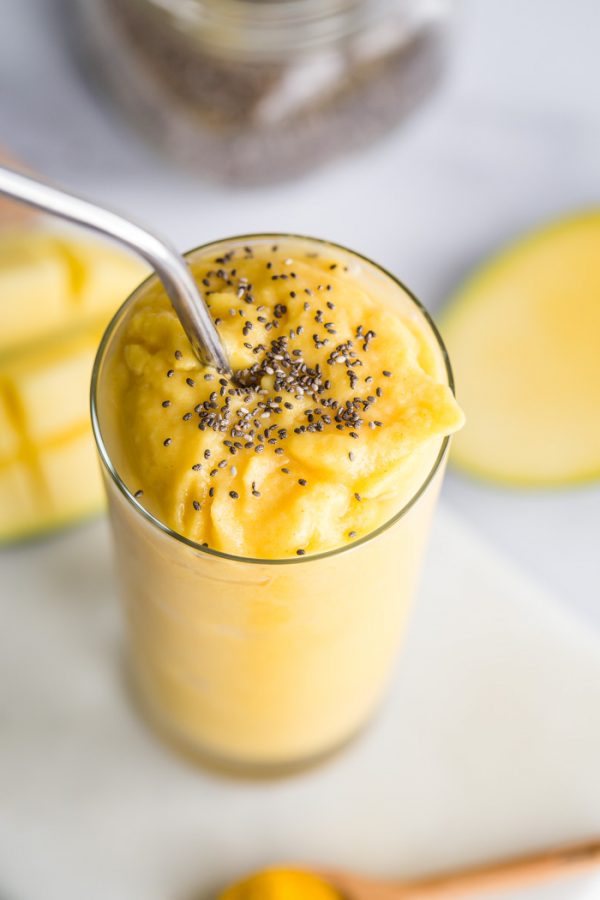 That's it for this RAINY rainy Tuesday (it's supposed to rain a whole foot here this week….yuck!). I hope that you have a great week!
Print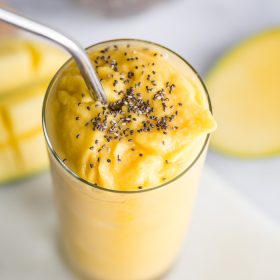 Golden Milk Mango Smoothie
---
Author:
Prep Time: 5 minutes
Cook Time: 0 minutes
Total Time: 5 minutes
Yield: 1 large smoothie 1x
Description
Golden Milk Mango Smoothie- this smoothie is simple, delicious, and only a few ingredients!
---
Scale
Ingredients
Teaspoon turmeric
Frozen mango 1 cup
¾ cup yogurt any kind
1 frozen banana or 1 cup of cauliflower
optional: splash of milk or water if you need help getting the blender going
---
Instructions
In a high speed blender, combine all of the ingredients and blend until smooth. If needed, add more liquid, a tablespoon at a time, to get the blender going. I like my smoothies on the thicker side but add some milk/ water as needed.
Serve and ENJOY!
---
Category: smoothie
Method: blender
Cuisine: american
Keywords: healthy smoothie, weightloss drink, golden milk