Pesto Baked Ziti
This post may contain affiliate links. Please read my disclosure policy.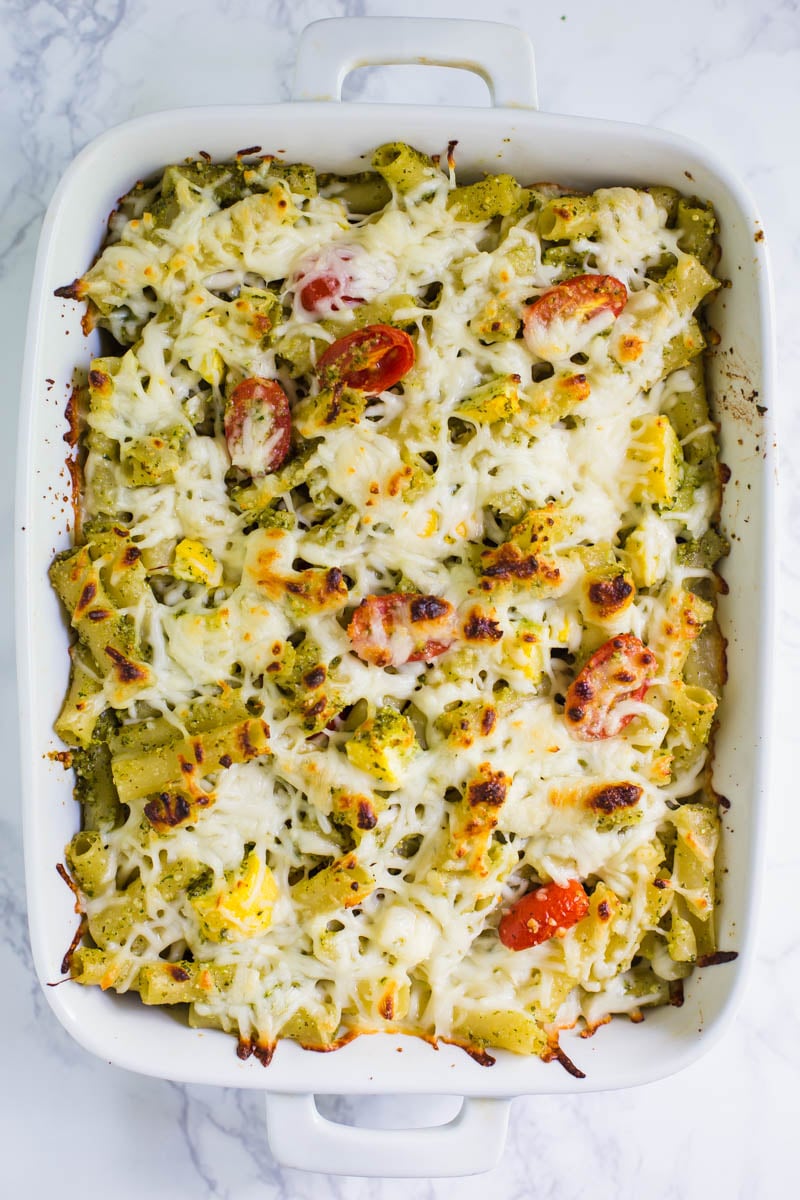 A few weeks ago, I saw some my favorite brand of ziti pasta on sale at the grocery store and decided to go ahead and buy a few bags. As I continued walking through the store, I ended up buying roughly what I needed to make a baked ziti. Now, I've never actually made baked ziti at home but I've EATEN it enough times to take a good guess at how to make it.
It turned out GREAT! And since I (somewhat accidentally) made WAY too much, it ended up being dinner for several days and lunch for Mr. Britnell to take to work. Then I remembered that I had still had THREE bags of the ziti in the pantry. Since I just bought a big ole bag of pine nuts AND I have a basil plant flourishing in the garden, I thought "hmmmm….I would if I could make a baked ziti with pesto instead of tomato sauce".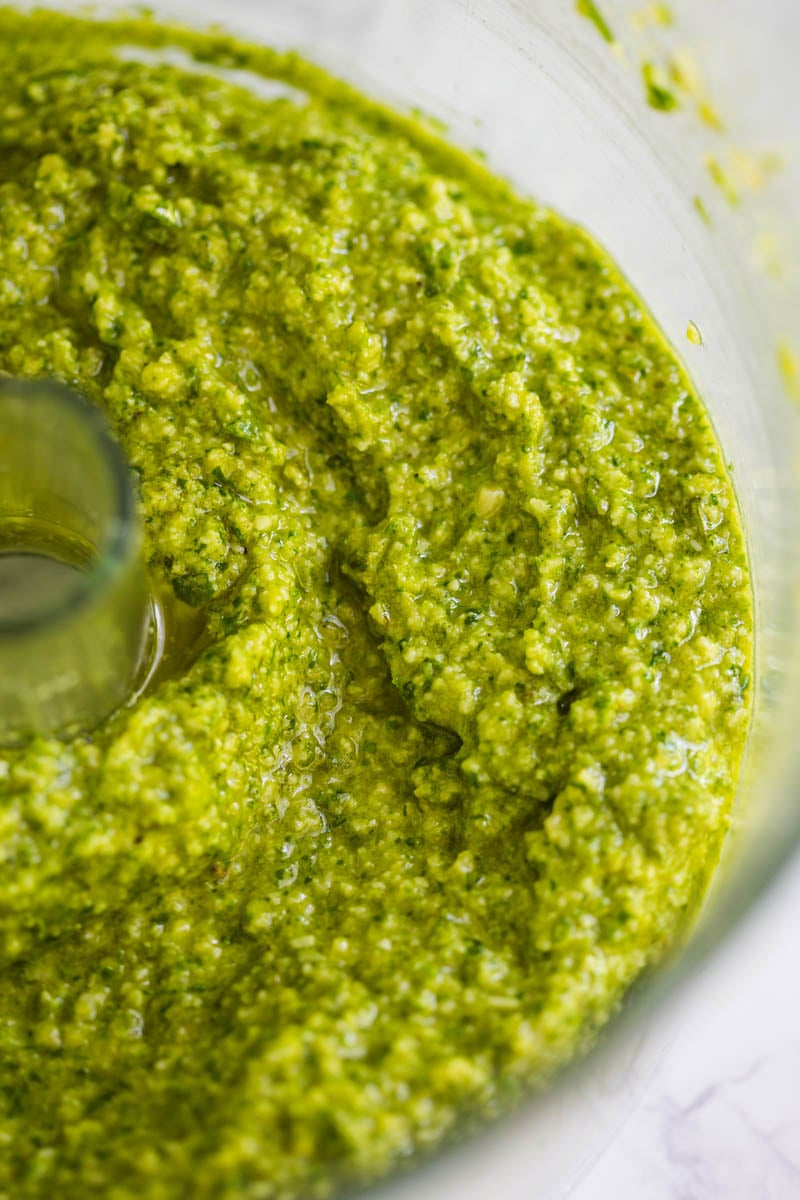 Long story short: YES! Pesto Baked Ziti is DELICIOUS and you should all try it ASAP!
I figured that I would take the summer element of this dish a step further by adding in some cherry tomatoes and a bit of squash (all of which I got SO fresh and cheap at the farmers market!).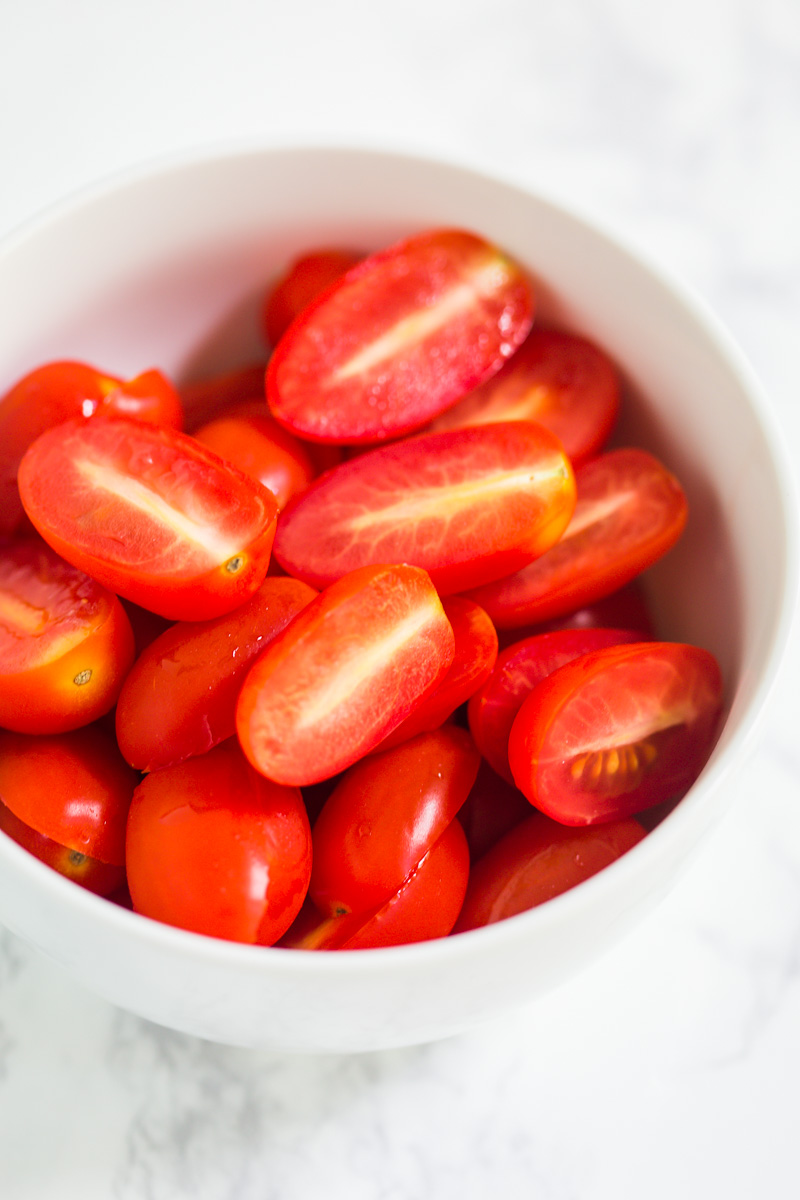 As with most of my recipes, I want you to have some freedom here. You could EASILY add some chicken to this or different veggies such as bell peppers, eggplant, zucchini, etc.
You can also opt for significantly less cheese to lighten it up quit a bit more.
Completely UNrelated: did you see my new video on social media (you can see it HERE) for these Loaded Breakfast Sweet Potatoes!? It currently has OVER half a MILLION views which makes me SO happy :D Thanks to everyone for sharing it and spreading the love! Speaking of videos….a video for this YUMMY Pesto Baked Ziti will be coming to eyes near you next week.
Have a lovely weekend, friends!
Print
Pesto Baked Ziti
---
Author:

Total Time:

35 minutes
---
For the pesto:
1

cup

of spinach, tightly packed

1 1/2

cups

of basil, tightly packed

1/2

cups

of pine nuts

3

cloves of garlic

1/2

cup

of olive oil

1/2

cup

of parmesan or pecorino cheese (I used a mixture of the 2)
salt and pepper to taste
For the Pesto Baked Ziti:
1

pound

of ziti pasta

1

large yellow squash, cut into

1/2

inch cubes

1/2

pint

of cherry tomatoes, halved

4

–

6

ounces

of provolone cheese slices

4

–

6

ounces

of shredded mozzarella cheese
all of the pesto
---
Instructions
Pre-heat the oven to 400 degrees F. Lightly grease a large casserole dish.
Cook the ziti pasta according to package directions.
Make the pesto by combining all of the pesto ingredients in a food processor and process until the nuts are almost completely broken down. About 1 minute. See photo above for reference on texture.
Once the pasta is done, drain and return to pan. Add in the pesto, cherry tomatoes, and squash and stir to combine.
Transfer HALF of the pesto pasta to a large casserole dish. Top the pasta with the provolone cheese. Pour in the remaining pasta and then top it all off with the shredded mozzarella cheese.
Bake in the oven for 20-25 minutes until the cheese just begins to brown on the top.
Serve immediately and ENJOY!!
Prep Time:

10 minutes

Cook Time:

25 minutes
This post may contain affiliate links. Please read my disclosure policy.