Sweet Vegan Cornbread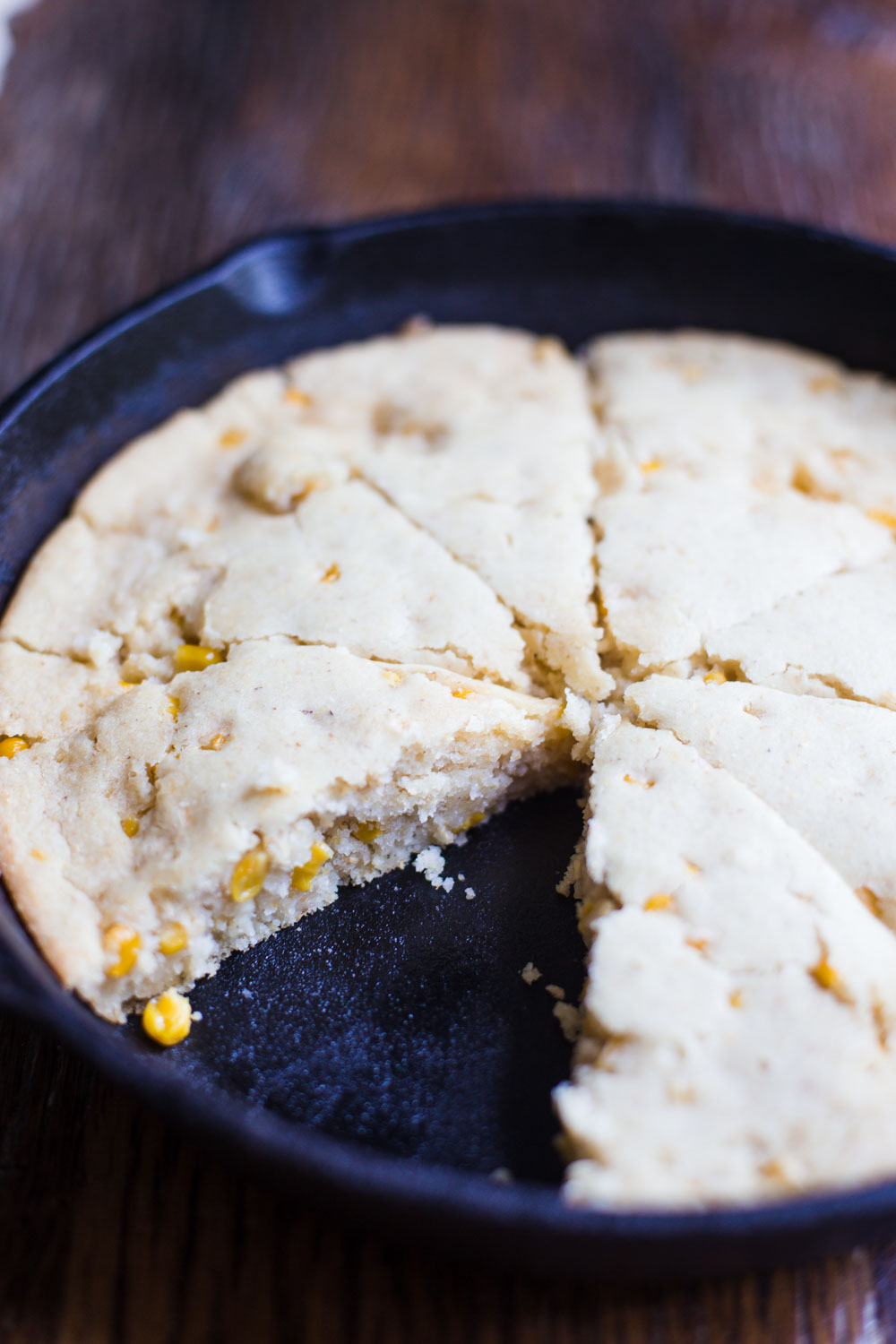 Hi, hello! I'm here with the Sweet Vegan Cornbread recipe that I promised you last week with the chili. Being from the south, I grew up eating cornbread on a very regular basis. My grandfather was the cornbread baker of the family. I'm not sure that he cooked much else in the kitchen (ever) but he sure as heck mastered his skillet cornbread recipe. It was his thing and he was proud of it.
I'm here with my own vegan version of it. Plus, I added in some corn kernels. I'm not sure that corn kernels are typical in traditional cornbread but I happen to think that it's the only way to eat cornbread. So, that's where we are today.
My cornbread is also a bit of a lighter color than you would expect. I'm going to attribute with to the white cornmeal that I used. It's some kind of "fancy" high quality cornmeal that Mr. Britnell bought last year. It tastes exactly the same but resulted in a less yellow-y colored cornbread.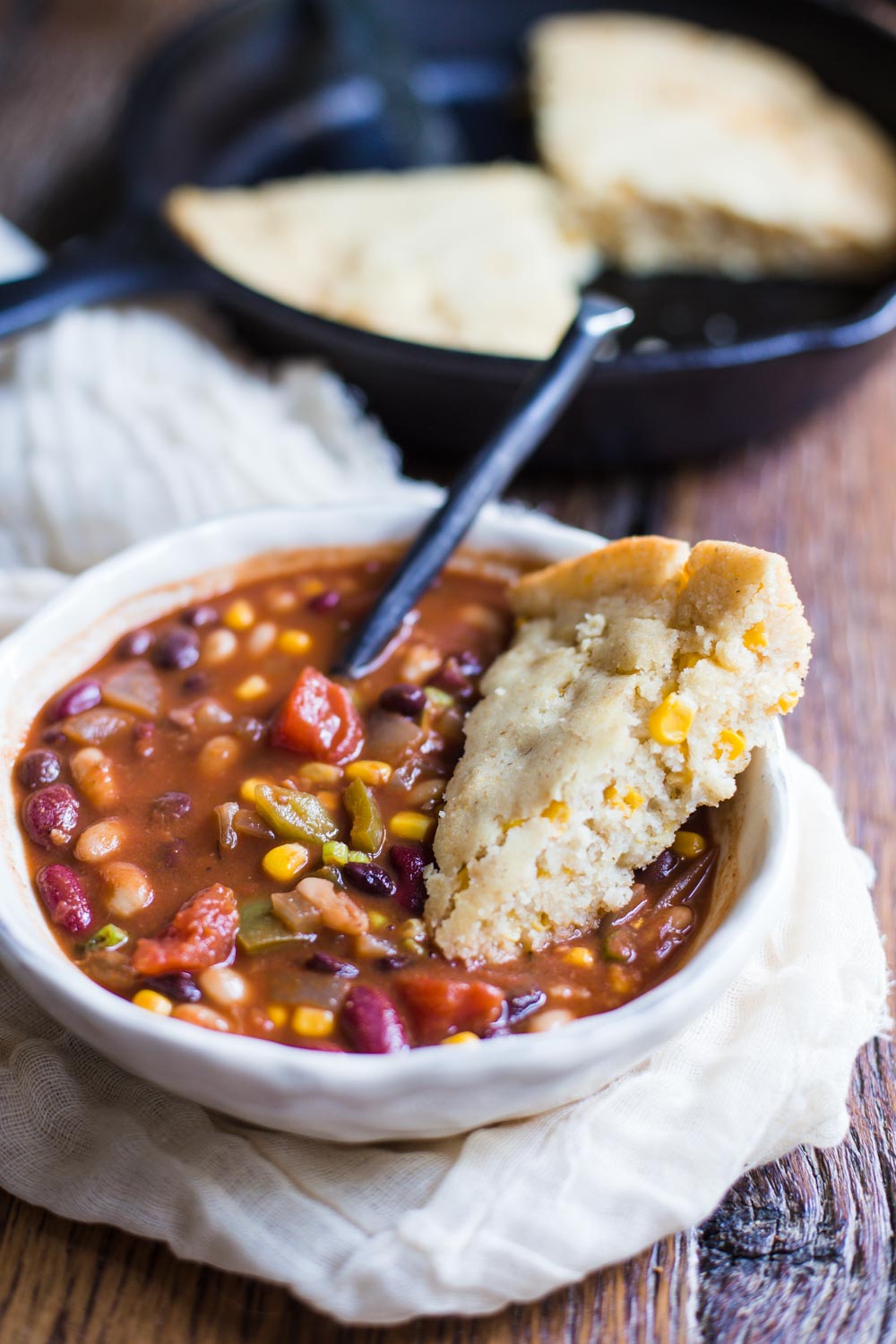 Cornbread is one of those things that I thought would be more difficult to make but as it turns out, it's very easy!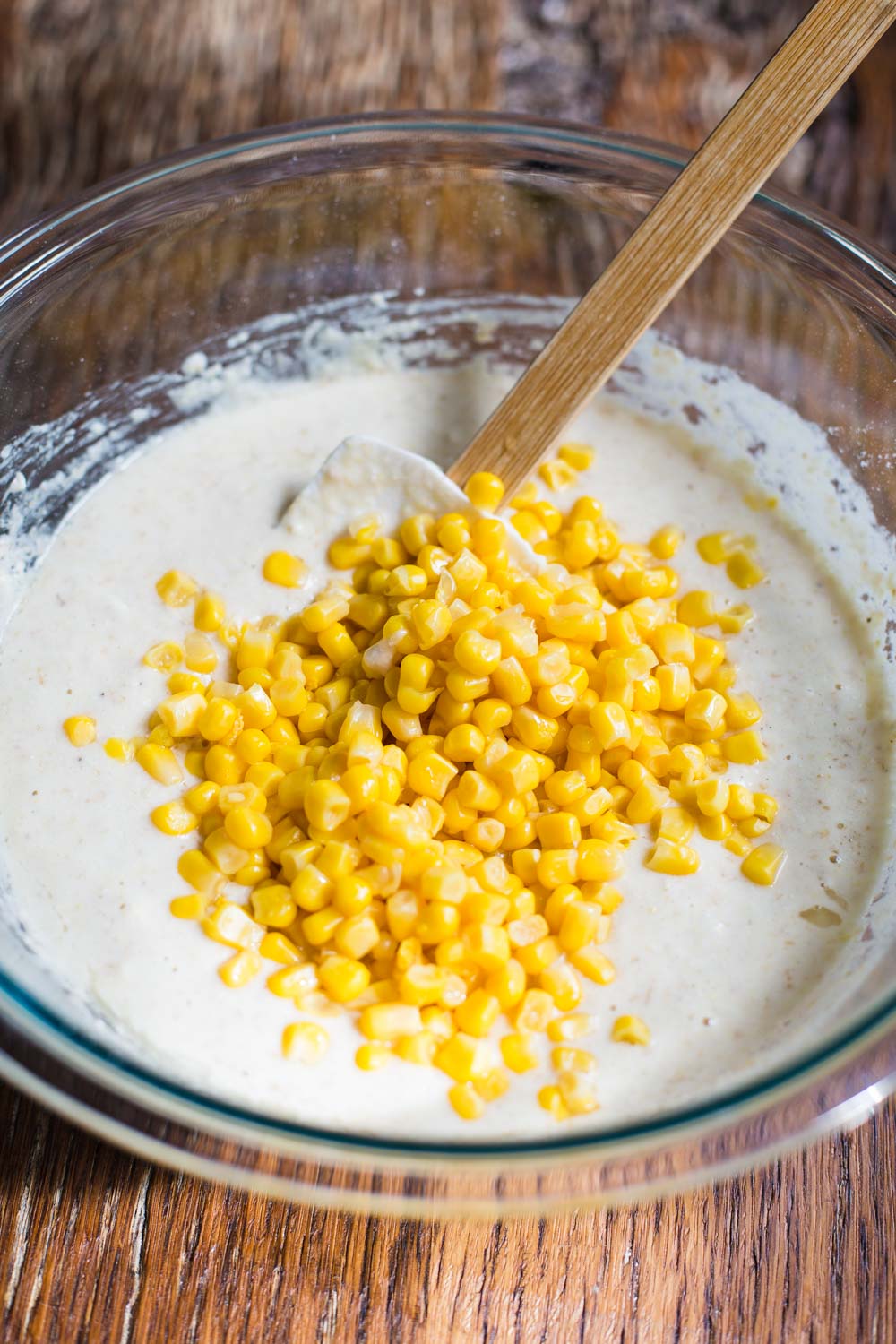 Mix the dry ingredients in a big bowl. Mix the wet ingredients in a smaller bowl. Combine them all together in the big bowl, stir in the corn, and then pour the batter into a hot buttered skillet. Bake and you're done!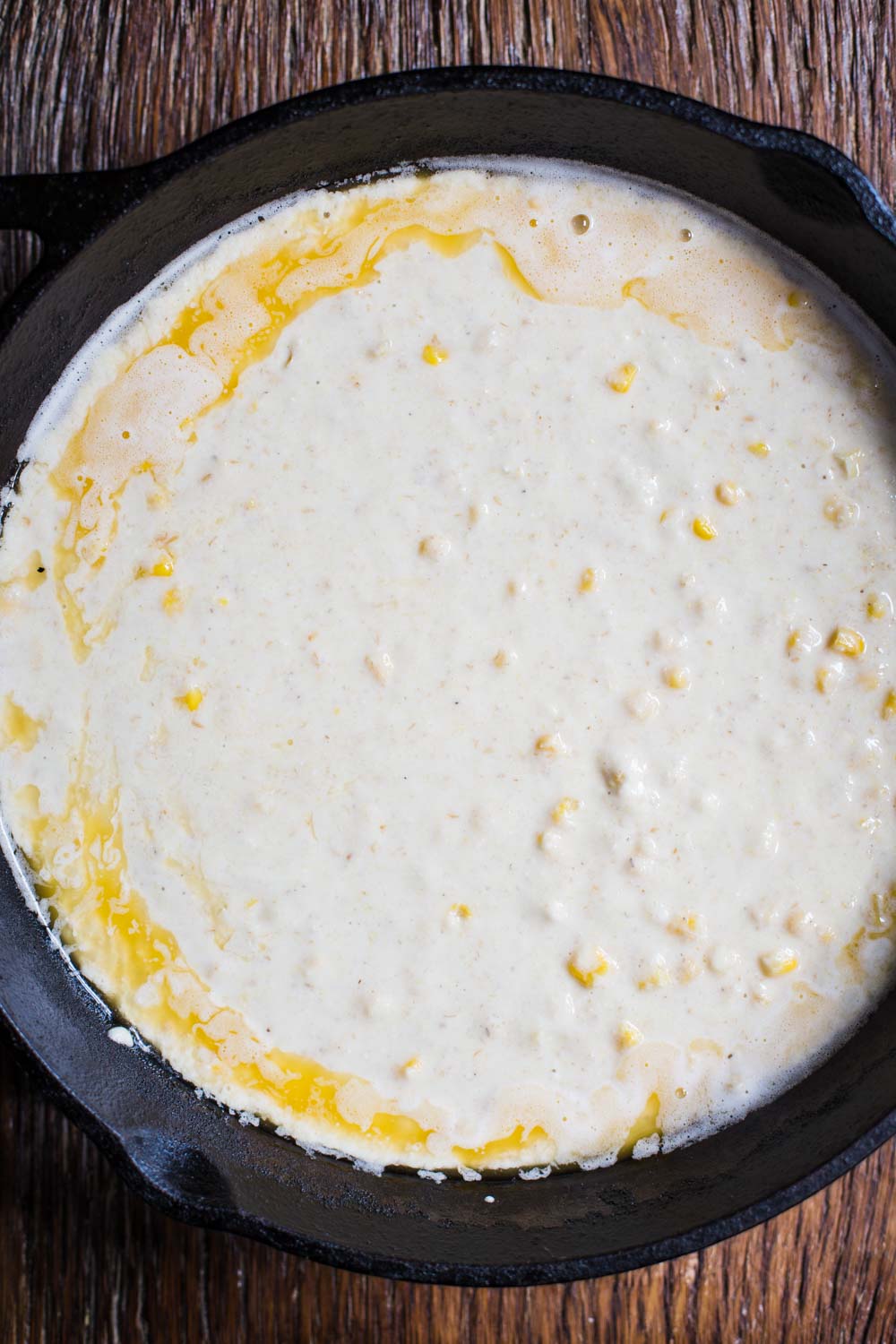 Needless to say, I'm a huge fan! Just try not to under bake it like I did the first time. No bueno!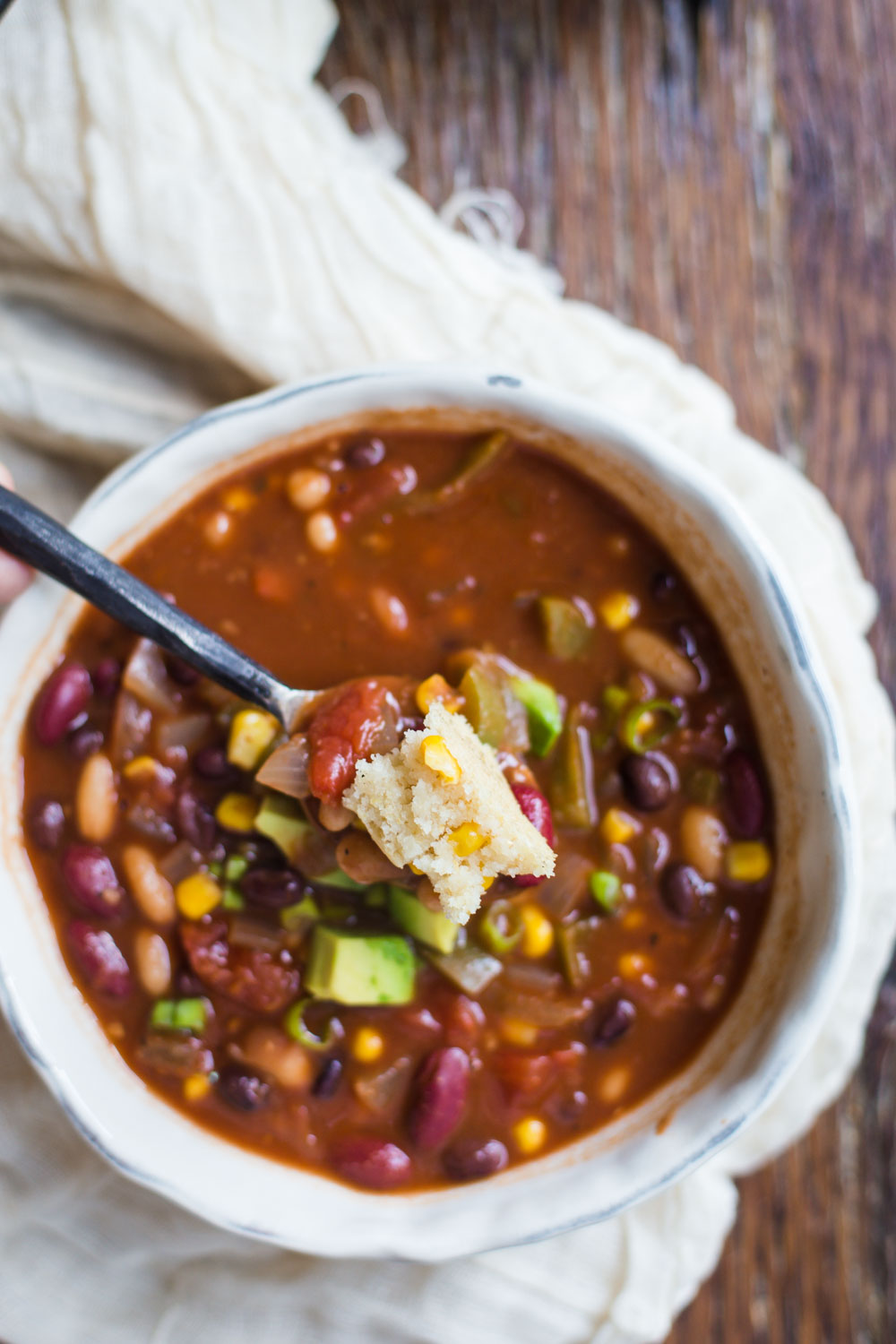 We didn't get much a fall last year here in Nashville. The leaves went from green to the ground in no time and we didn't really get to experience a beautiful fall foliage. I'm happy to report that the leaves have turned magnificently this year despite the fact that it's still about 80 degrees outside. I'm not complaining one bit. I like fall but I'm not much a fan of the cold so for me it's a win win.
But despite the still warm weather, I'm still enjoying myself a big bowl of chili and some of this tasty cornbread! You should most certainly do the same! :D


Print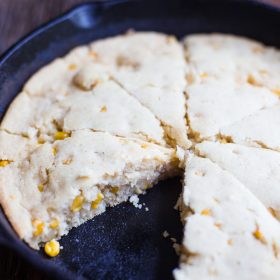 Sweet Vegan Cornbread
---
Author:
Prep Time: 10 minutes
Cook Time: 25 minutes
Total Time: 35 minutes
Scale
Ingredients
1 tablespoon of vegan butter
1 cup of all purpose flour
3/4 cup of good cornmeal
3 tablespoons of sugar
2 1/2 tablespoons of baking powder
1 1/2 teaspoons of salt
2 flax eggs (with a link)
1 cup of unflavored almond milk or other non dairy milk
1/4 cup of vegetable oil
1 cup of sweet yellow corn
---
Instructions
Pre-heat the oven to 400 degrees F.
Add the butter to a skillet and place it in the oven until the butter is just melted but making sure not to burn it at all. Remove from the oven.
Swirl the butter around so that it fully coats the bottom of the skillet.
In a large mixing bowl, mix together the flour, cornmeal, sugar, baking powder, and salt.
In another bowl, mix together the flax eggs, milk, and oil.
Mix the wet ingredients into the large bowl with the dry ingredients and stir until fully incorporated but being careful not to over mix.
Gently stir in the corn.
Pour the batter into the hot skillet and place it into the oven to bake for 25-30 minutes or until a toothpick inserted into the center comes out clean.
ENJOY!!!
---