Green Smoothie Recipe
This post may contain affiliate links. Please read my disclosure policy.
Looking for the PERFECT Green Smoothie formula? Well, look no further! This recipe provides the CREAMIEST green smoothie with no weird chunks of green in it and it is easily adaptable so that you can use the ingredients that you prefer/ have on hand. Great as a snack or even a full meal!
I've posted SO MANY delicious smoothies over the years but have never posted my fail-proof method for the PERFECT Green Smoothie. I'm here to fix that today!
I'm keeping my recipe SUPER flexible so that you can use what you prefer AND so that you can easily switch things up depending on what is in season and what you just so happen to have on hand that day.
PLUS I'm sharing my SECRET method for getting the creamiest green smoothie. There's nothing worse that big green chunks in your smoothie!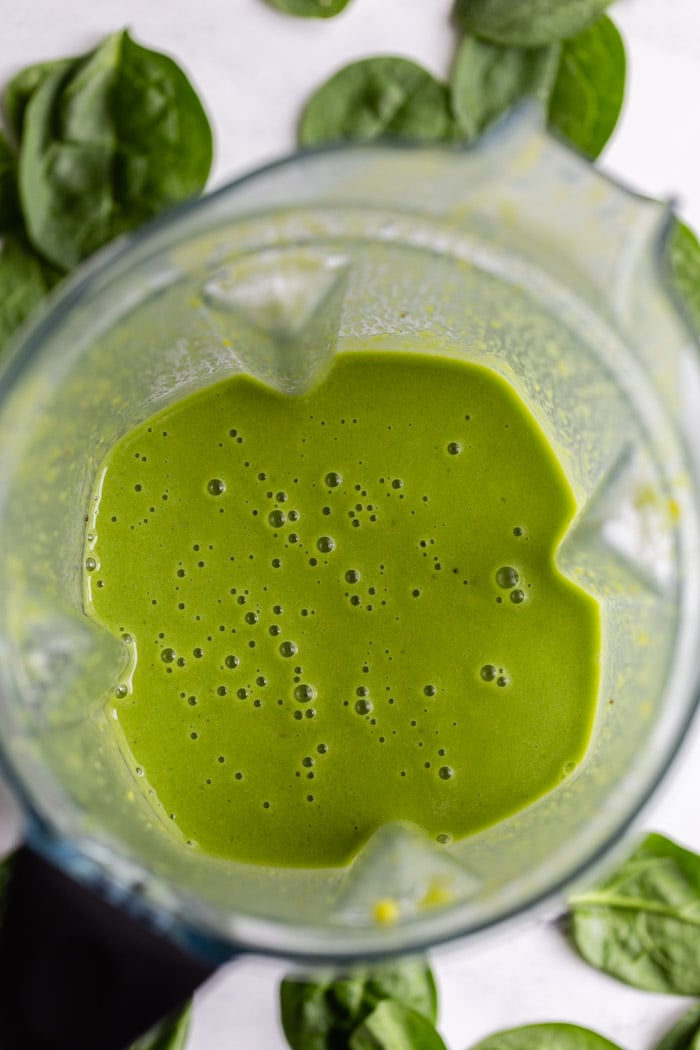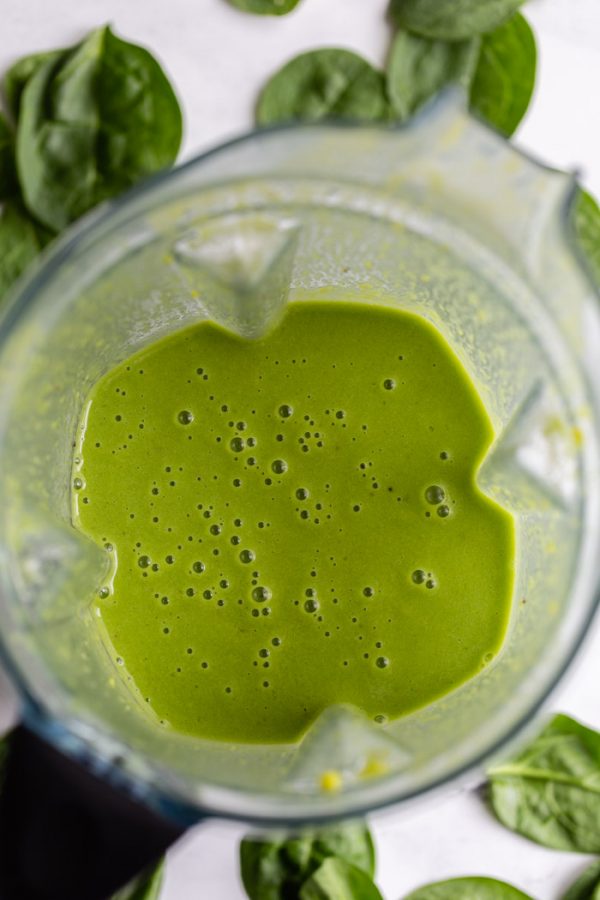 Green smoothie benefits:
People often ask "are green smoothies really that good for you!?". I think it largely depends on your motivation for drinking a green smoothie. If you're wanting a healthy meal/ snack that's packed with nutrients and whole foods, then YES green smoothies are great for you!
There are so many benefits to drinking green smoothies! I typically have my smoothies in the morning and the first benefit comes in simply starting my day with a healthy meal that's packed with nutrients. The other obvious benefit is that these smoothies are loaded with healthy and natural foods that are overall great for your body.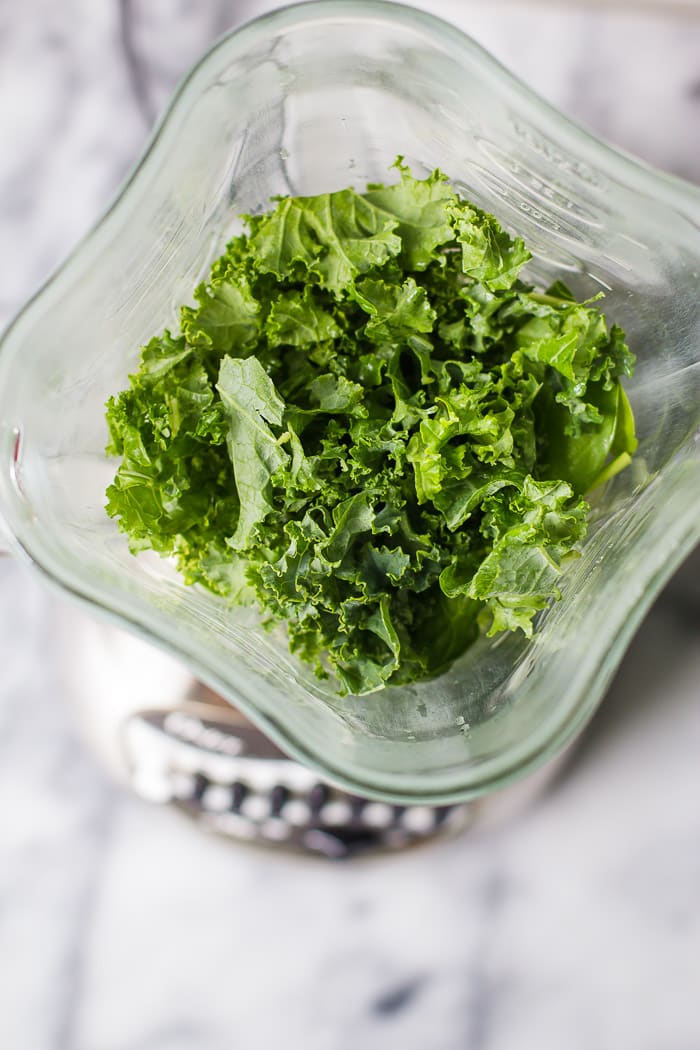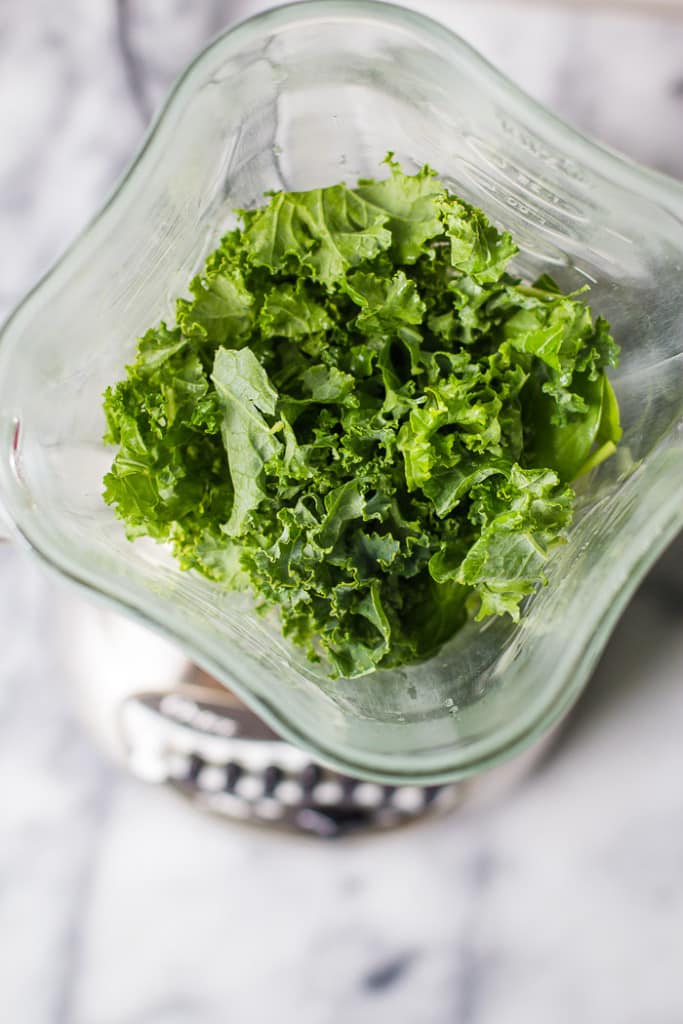 What greens to put in a smoothie:
Honestly, there's really no limit to what kind of greens that you can use in a green smoothie. While greens such as spinach, kale, and romaine are most often used, really any leafy green would work well in a smoothie.
Here's a list of greens that I've enjoyed in smoothies before-
spinach
kale (I typically debone it first)
beet greens
romaine (not my favorite but when I have some lying around, I usually add it in)
bok choy
collard greens
arugula (not my absolute favorite as it does have a more distinct taste)
Any leafy greens such as bibb lettuce or red leaf lettuce
dandelion greens
Let me know if you've tried others that I should add to the list!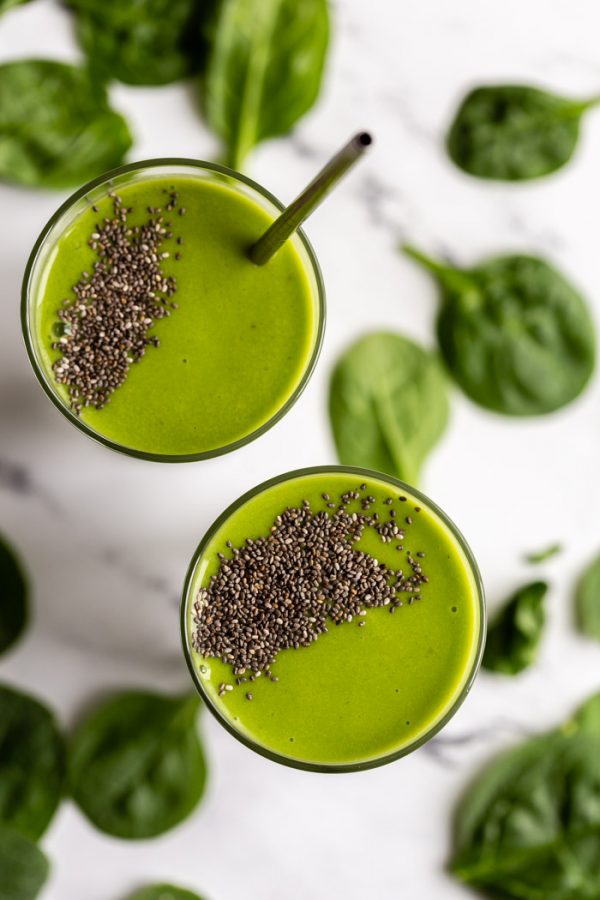 What to put in a green smoothie:
As for the other ingredients, I suggest playing around with it! If you're new to green smoothies, start out with my formula and make adjustments as you get more comfortable making them! Here it is-
1 frozen banana (this can be swapped with frozen cauliflower if desired. You don't taste it in the smoothie at all but it's a great way to reduce the sugar and calories while also adding a nice bit of nutrition to your smooth).
2 cups of greens- You can put in more or less as desired but 2 cups is a good place to start!
1 cup of frozen fruit. Really ANYTHING works well here but my favorites include berries and mango. Or eve na nice mixture of several different fruits. The fruit doesn't technically need to be frozen but it results in a MUCH creamier smoothie.
Liquid of choice- I often just use water but any kind of milk also works well. I typically start with 1 cup and then add more as needed to get the blender going.
How to make a green smoothie:
One of my favorite things about smoothies is how QUICK & EASY they are to throw together! I do have ONE important trick for the perfect green smoothie though: BLEND your greens with liquid before adding in the remaining ingredients. You can see this in more detail in my video down below. By doing this, you're able to get the greens FULLY liquified so that you don't end up with weird chunks of leafy greens in your smoothie (and then inevitably in your teeth).
I've found that when I add all of the ingredients in my blender at the same time (without pre blending the greens) then I often can't get the greens fully blended up. Especially if I'm NOT using a high speed blender. This step takes basically no extra time but results in a MUCH creamier smoothie.
And then from there, I simply add the remaining ingredients and blend until creamy and smooth. If your blender gets stuck at any point, simply add in a little additional liquid, a few tablespoons at a time.
And that's it! Smoothies are so simple and SO SO GOOD!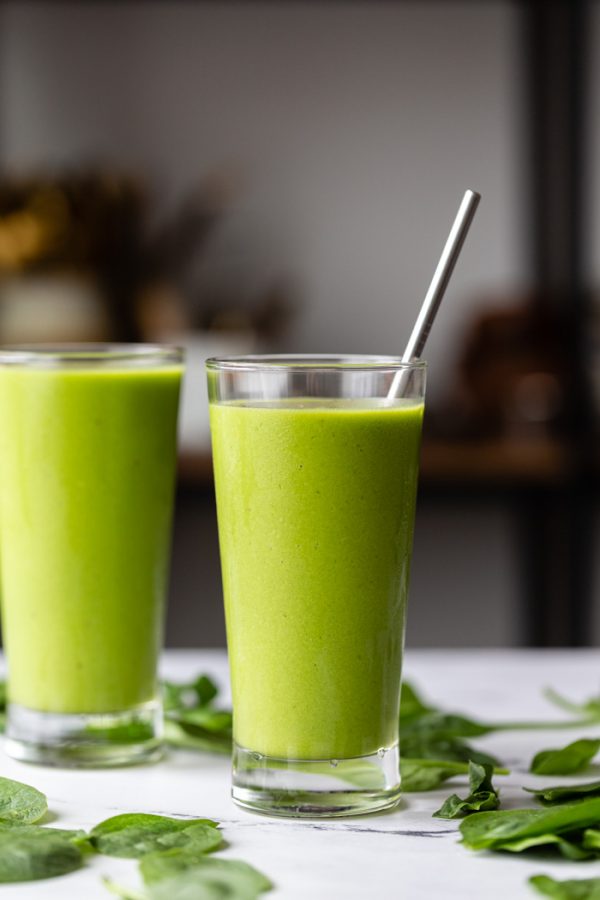 How to prep your smoothies:
While throwing together a smoothie is super quick and easy, I totally understand the need to plan ahead and streamline things as much as possible.
If you're wanting to prep your smoothies ahead of time, You can simply combine all of he ingredients MINUS the liquid in a resealable and place in the freezer until ready to use. Once you're ready to make your smoothie, you can simply dump the contents of the smoothie into a blender and then add you liquid.
Super easy and it really does make things go a little quicker in the morning!
Other smoothie recipes to try:
See how to make the Green Smoothie here:
Print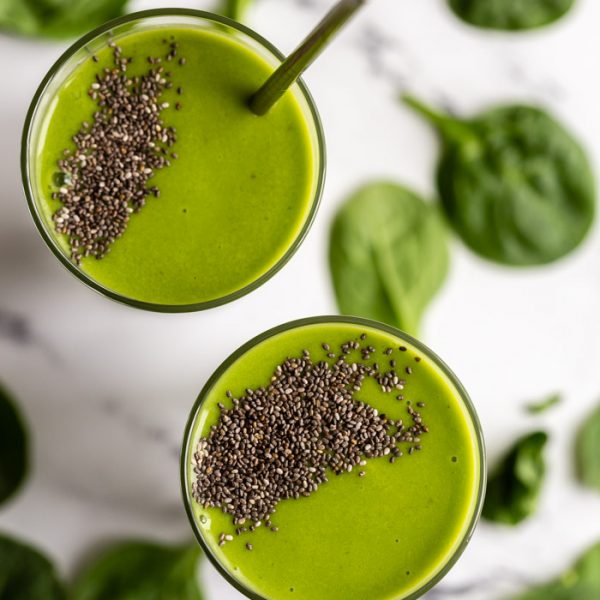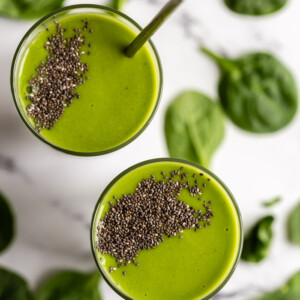 Green Smoothie Recipe
---
Author:

Total Time:

5 minutes

Yield:

1

smoothie

1

x

Diet:

Vegan
1

frozen banana (can be swapped for frozen cauliflower for a mostly flavorless and lower calorie option)

2 cups

of greens (I really like spinach or kale here but really anything works!)

1 cup

of frozen fruit of choice (my favorites are mixed berries or mango)

1

–

2

cups of liquid (I often use water but any kind of milk is also a great option!)

Nutritional add ins: chia seeds, hemp seeds, protein powder, etc
---
Instructions
Add the liquid and greens into your blender and blend on high until completely blended and no green chunks remaining.
Add in the remaining ingredients and blend until creamy and smooth, adding additional liquid as needed.
Serve and ENJOY!
Prep Time:

5 minutes

Cook Time:

0 minutes

Category:

smoothie

Method:

blender

Cuisine:

American
Nutrition
Serving Size:
Calories:

257

Sugar:

37.2 g

Sodium:

236.3 mg

Fat:

4.1 g

Carbohydrates:

55.4 g

Protein:

5.9 g

Cholesterol:

0 mg
Keywords: vegan smoothie, green smoothie, healthy green smoothie
This post may contain affiliate links. Please read my disclosure policy.