25+ Pantry Friendly Vegan Recipes
Coronavirus. Are you sick of hearing the word yet!? It basically all I'm seeing on social media right now and I know that so many people are making trips to the store to stock up. With lots of people practicing social distancing and schools getting canceled across the country (they announced school closings state wide here in Oregon Thursday night), it's probably a good idea to have a little extra food on hand.
As we were making our grocery list and planning out easy pantry meals, I realized that I actually have a lot of great recipes on my site that can be made fully with pantry staples OR easily adjusted for what you have on hand.
Below is a list of over 25 vegan recipes that can be made (mostly) with pantry staples.  I'm leaving notes by each recipe with ideas for for substituting the fresh ingredients if you do not have those on hand.
Happy cooking friends and stay safe out there!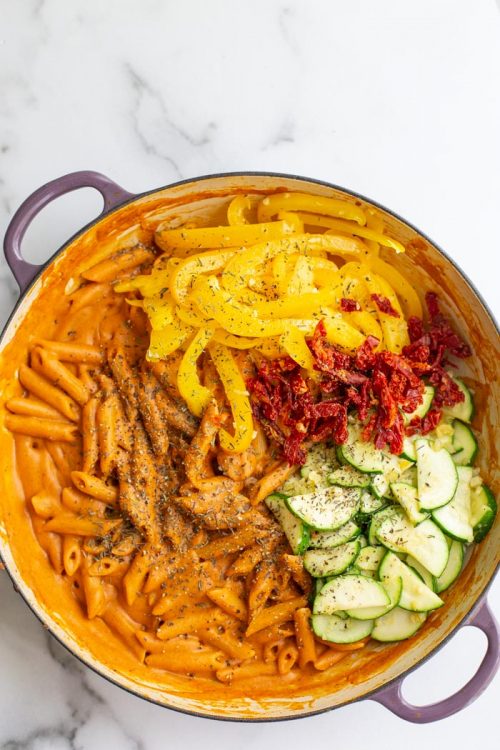 This recipe has sauteed zucchini and bell pepper in it but that would very easily be swapped for any other canned or frozen veggies that you have on hand! The sauce is delicious and everyone will love this one. PLUS it all comes together in one skillet (plus a blender for the sauce) so it's a WIN WIN!
There are actually NO fresh ingredients in this recipe which makes it perfect for easy dinners. I always keep these ingredients on hand and find myself making this dinner quite often! This is one of my favorites on this list!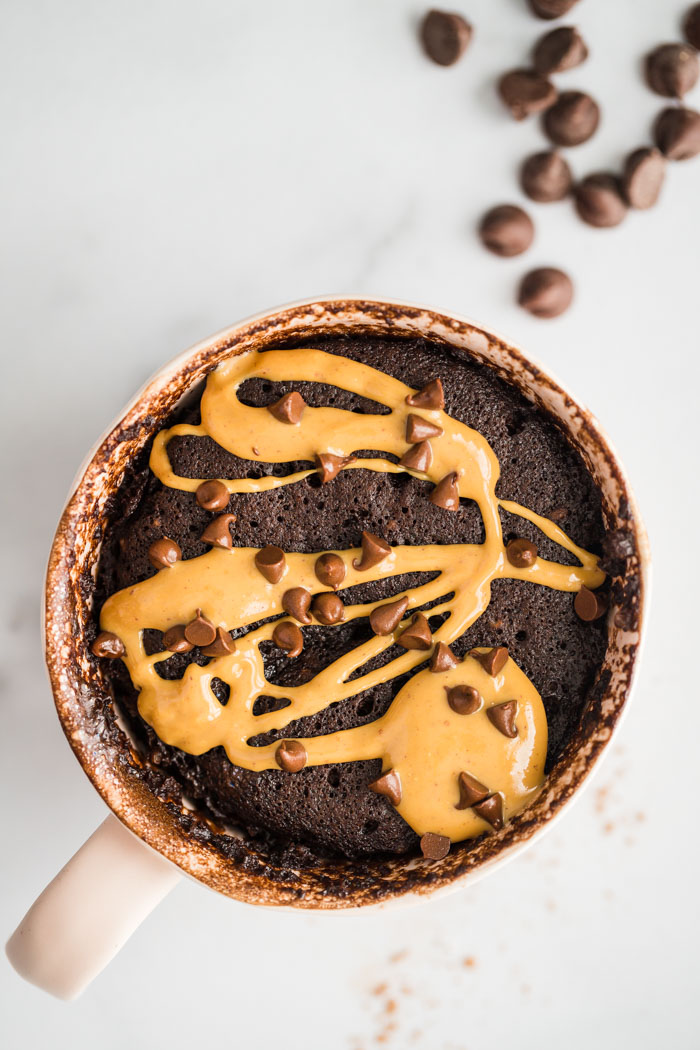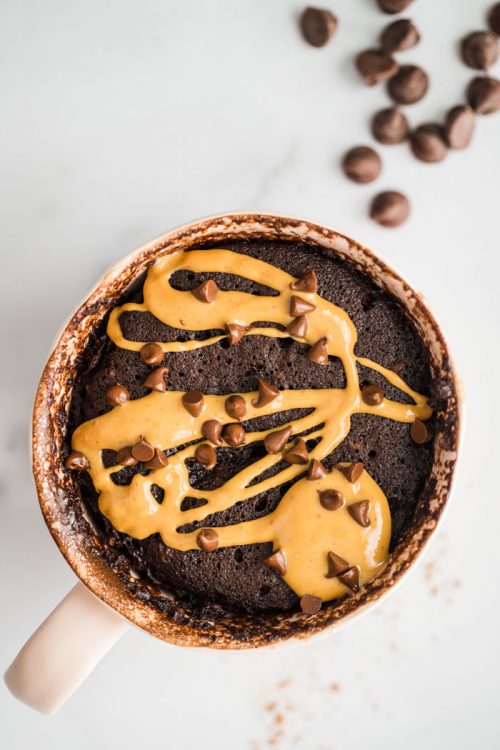 Because your sweet tooth will surely strike! I bet you have ALL of these ingredients on hand already.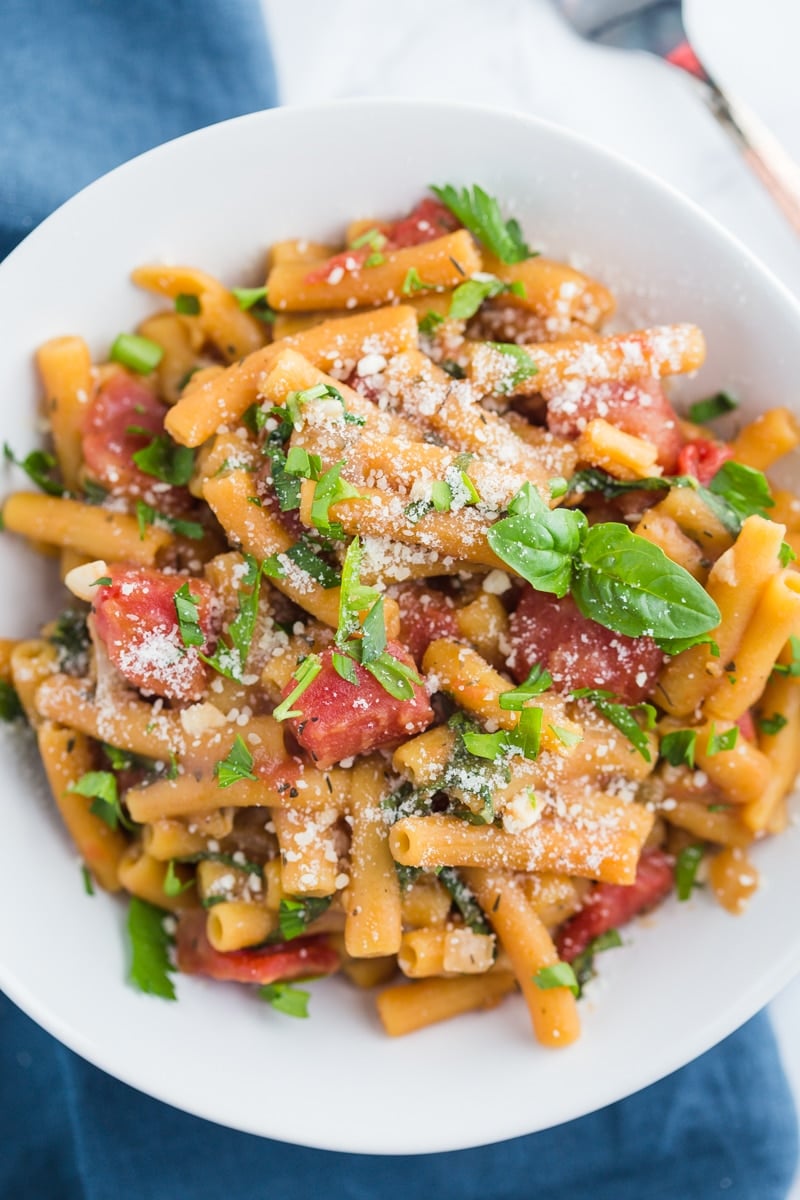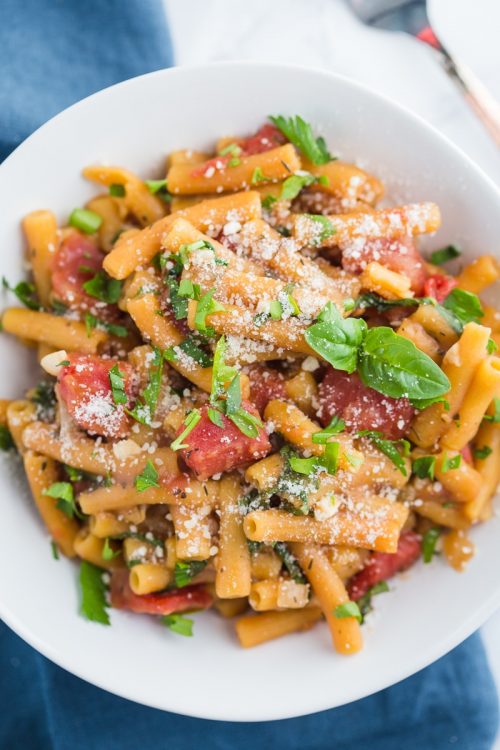 This recipes calls for onion. Since onions keep for quite a while, we picked up a bag of them for recipes such as this. You can also get diced onion in the freezer section. If all else fails, you can actually leave the onion out altogether.
Bonus points: add in some frozen vegetables for a super well rounded meal.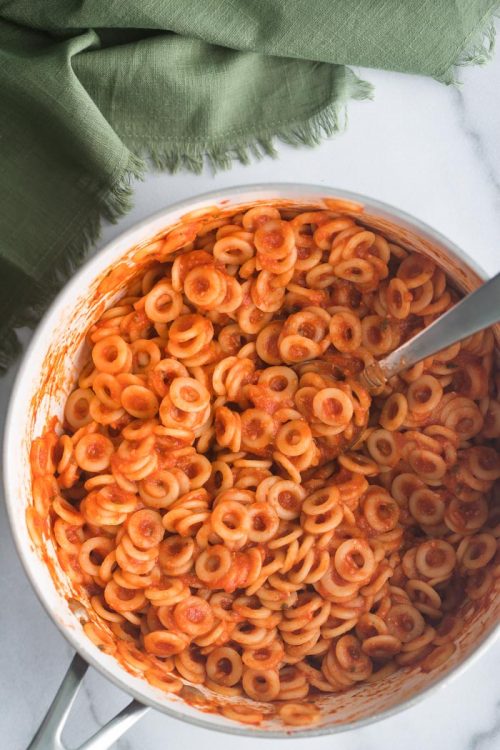 Jemma's loves this recipe and it's super easy to make! You can use any pasta that you have on hand for this.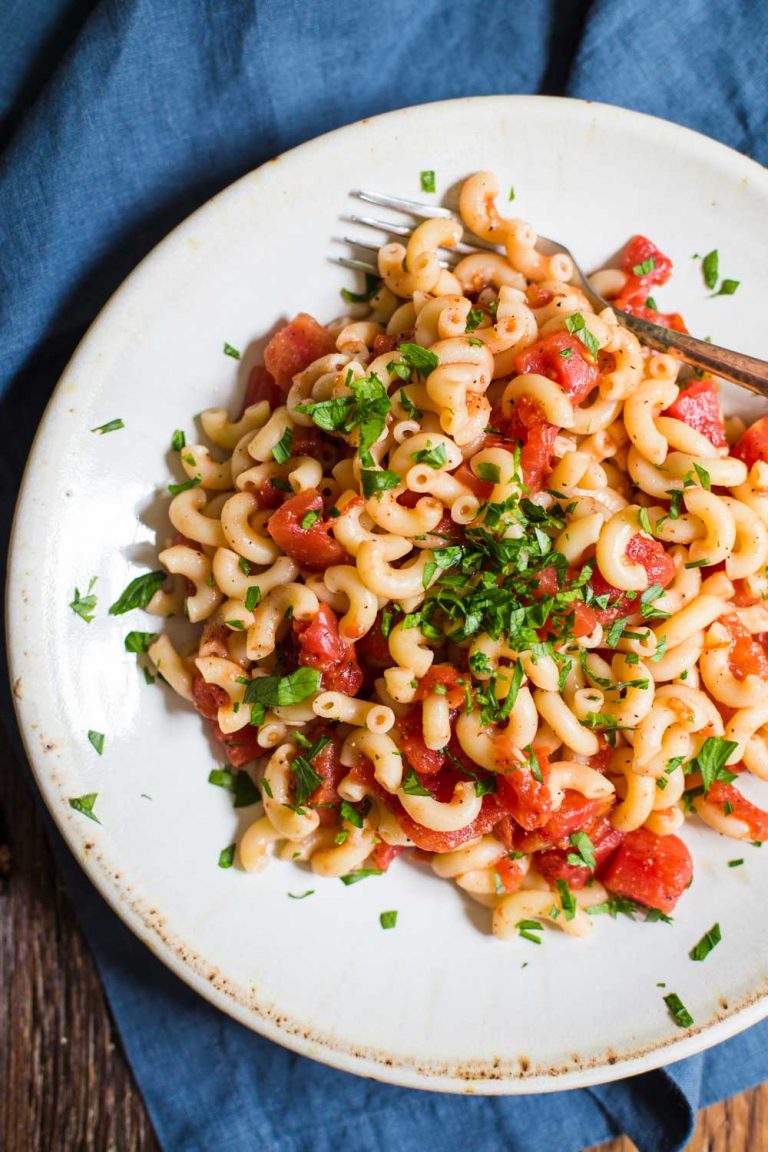 Love love love this recipe when I'm feeling extra lazy and I pretty much always have canned tomatoes and pasta on hand. You can add frozen veg to this one as well if desired. I think it would also be good with tempeh crumbles mixed in.
As written, this recipe calls for fresh bell pepper, onion and ginger paste. You could leave out the bell pepper and onion if desired OR swap them for frozen options. If you don't have the ginger (we keep a tub of the paste in our fridge) then your could swap it for 1/2 teaspoon of ginger powder.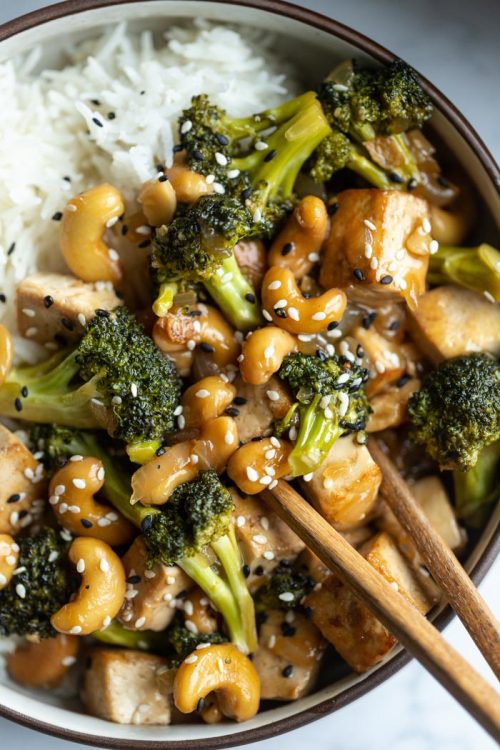 Since tofu keeps in the fridge for quite a while, I stocked up on a few packages for easy recipes like this one. You can use frozen broccoli if you don't have fresh!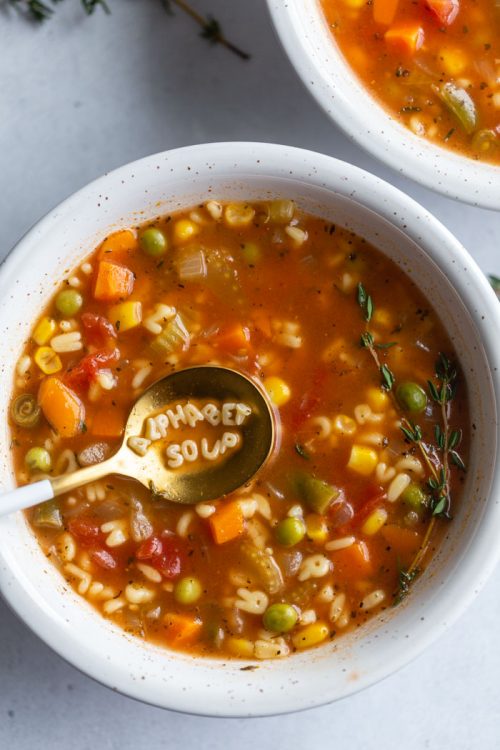 Another recipe with onion that can be swapped for frozen onion or left out all together. And since these alphabet noodles could be hard to find right now, really any pasta works here….just watch for different cook times. And for the fresh thyme, you can swap that for 1/2 the amount of dried thyme.
This one calls for a few fresh vegetables BUT I still wanted to include it because I think that this would still taste great with frozen vegetables. You can also leave out the parsley or swap it for dried.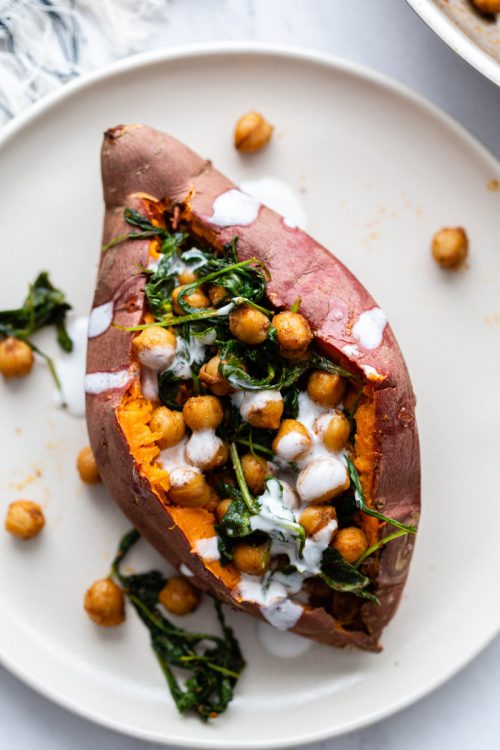 Sweet potatoes are another item that, since they keep for quite a while, we bought a few of. You can either leave out the greens OR swap them for frozen spinach.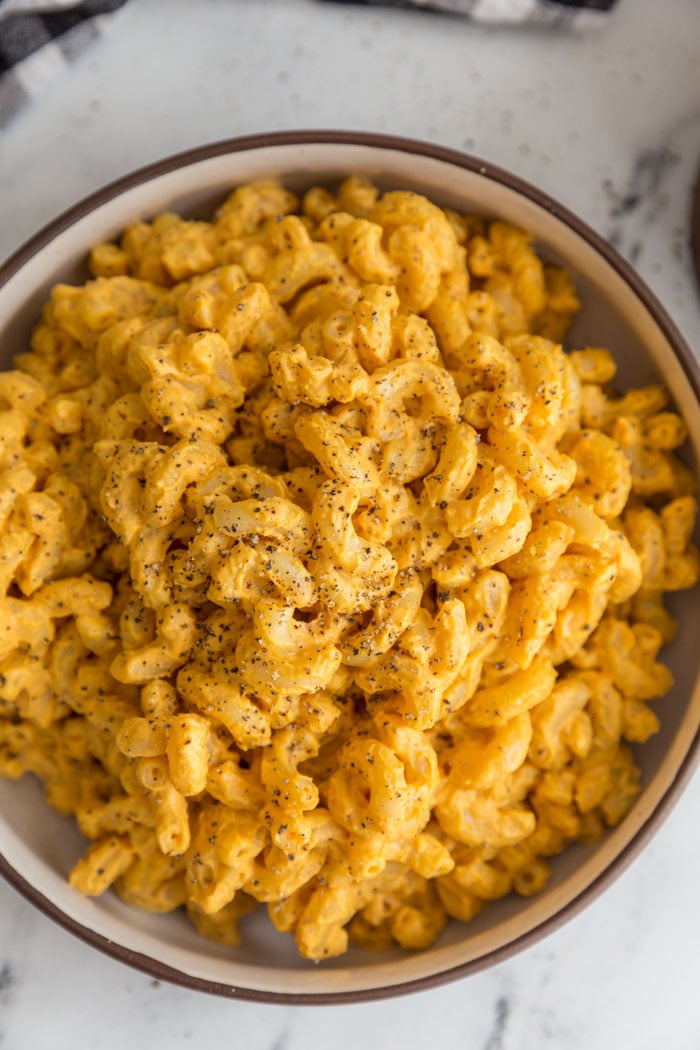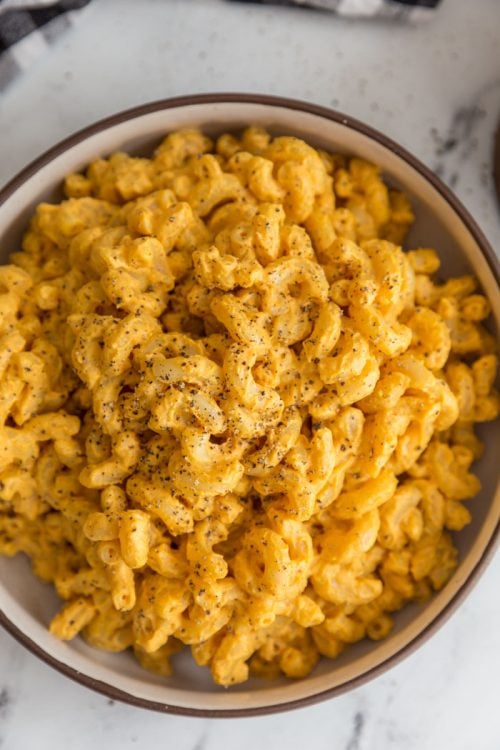 For this one, you can either leave out the carrot or swap it for frozen carrot chunks.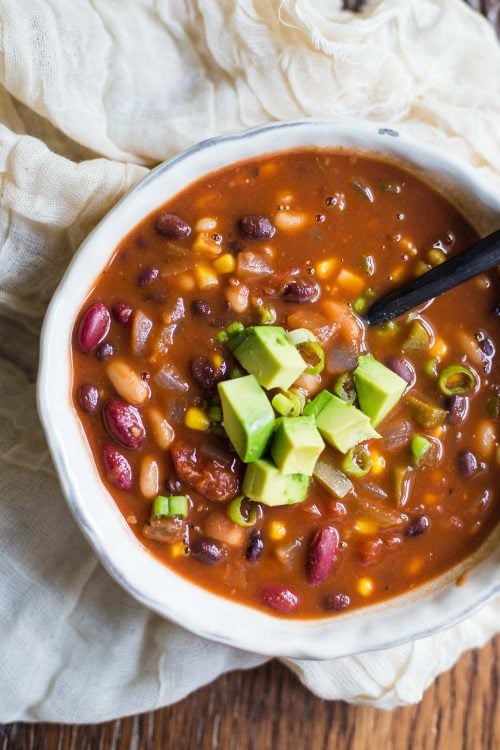 This one calls for onion and green bell pepper. If you don't have those, you could use frozen or honestly just leave them out and still end up with a great meal!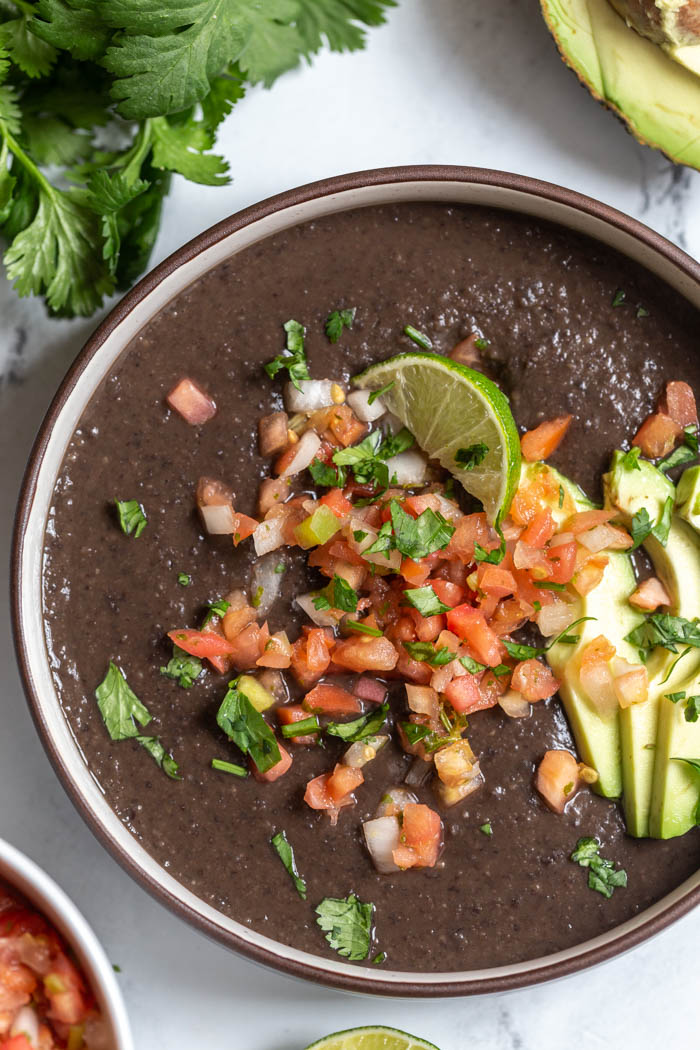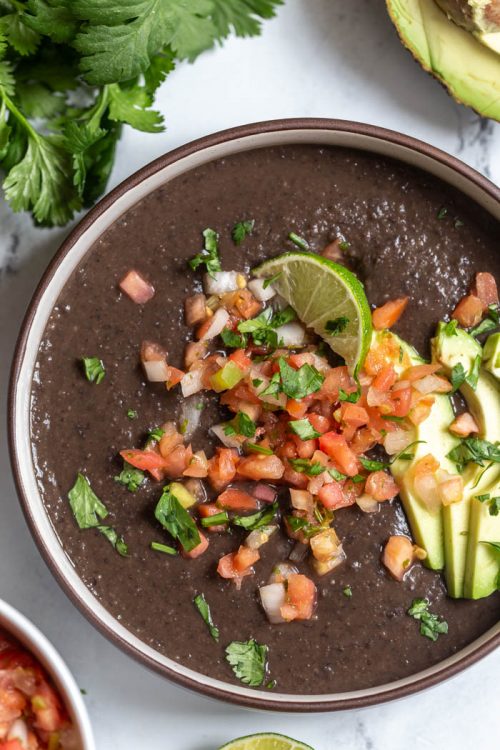 Pressure Cooker Black Bean Soup
Ditto for this one: it calls for onion and green bell pepper. If you don't have those, you could use frozen or honestly just leave them out and still end up with a great meal!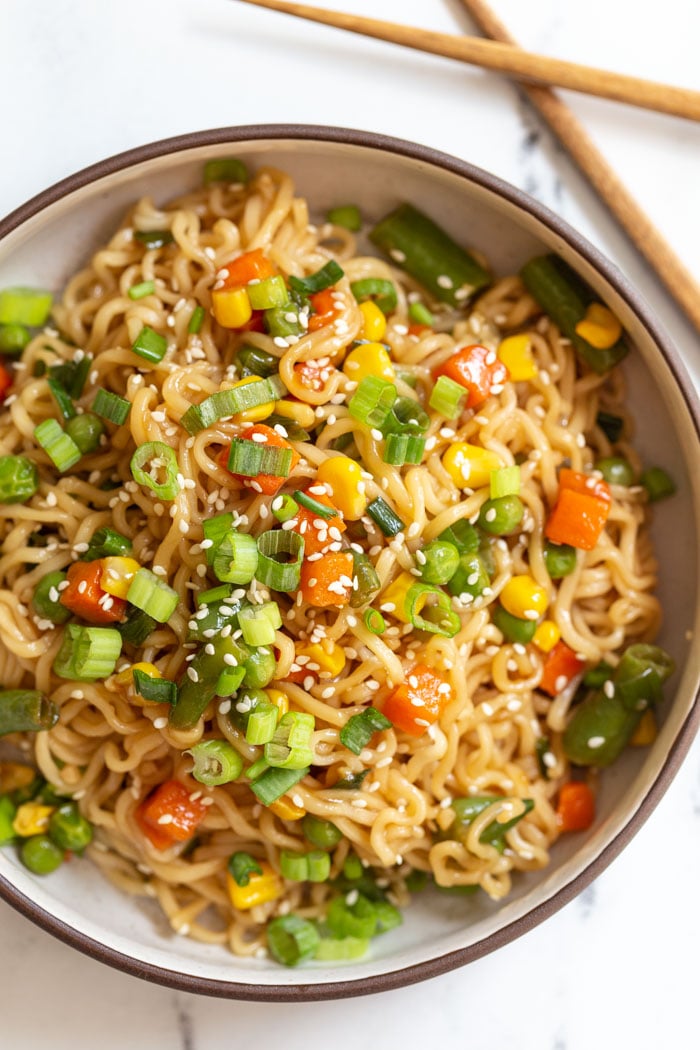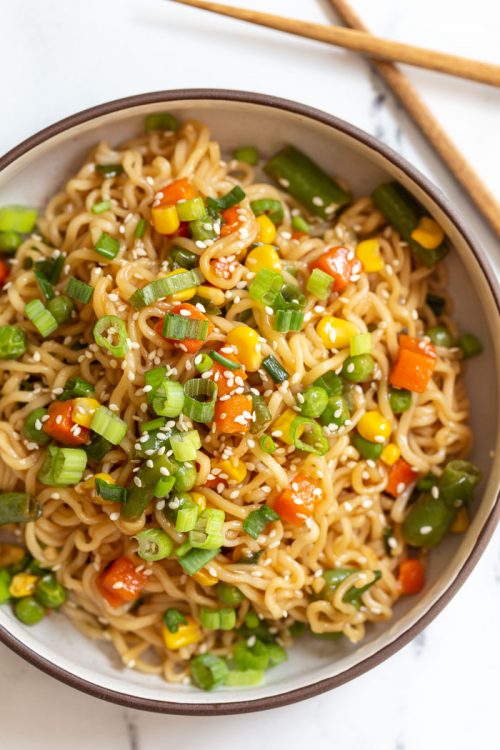 PLEASE tell me that you have ramen on your list :D I use the noodles from the package and then just mix in some frozen vegetables. SO GOOD and ridiculously easy!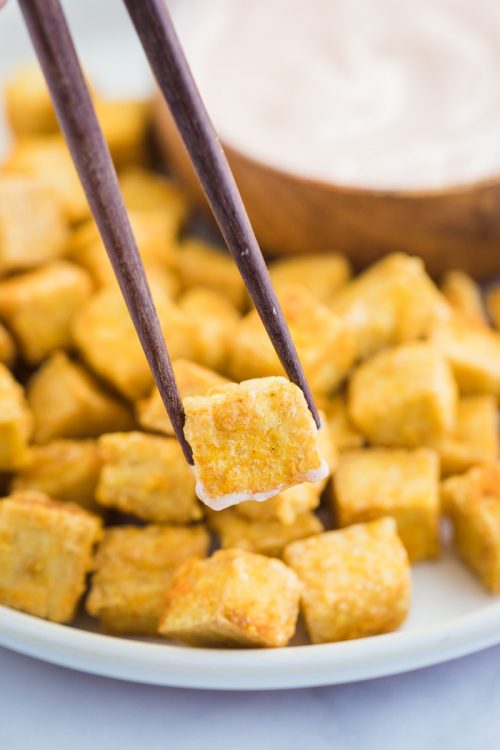 Like I said, I bought quite a bit of tofu because 1) I love it and 2) it keeps for quite a while in the fridge. Here's a detailed post of different ways that you can cook it.
Another favorite of mine that keeps for a while in the fridge: tempeh. I picked a few packages of tempeh and can't wait to make this recipe. I picked up some fresh veggies to cook with it BUT you could easily swap those for frozen vegetables.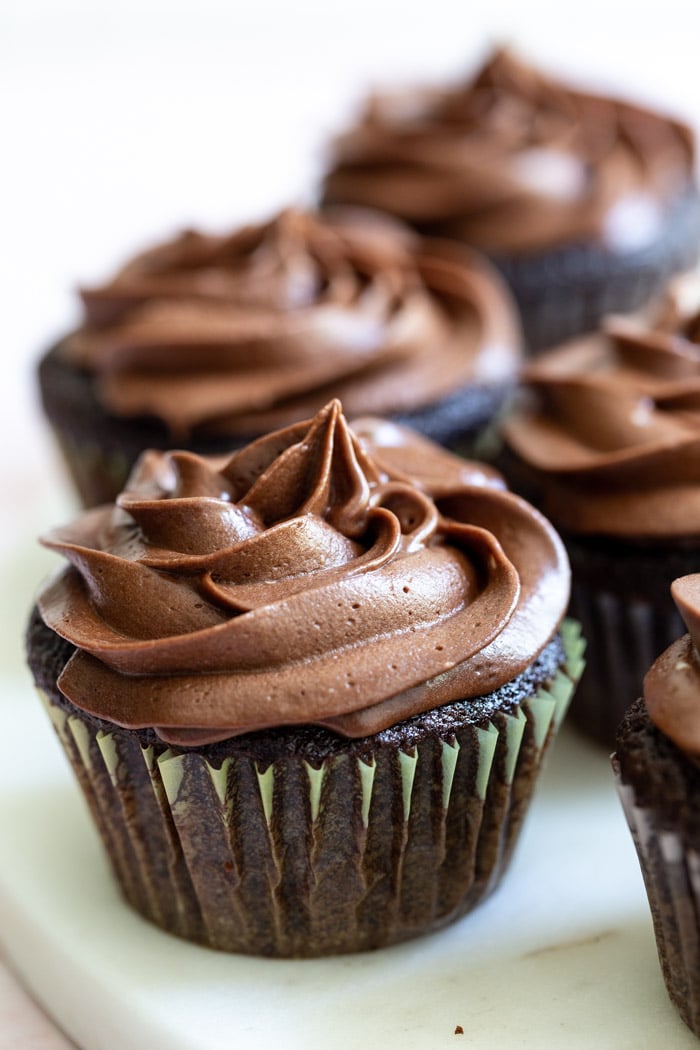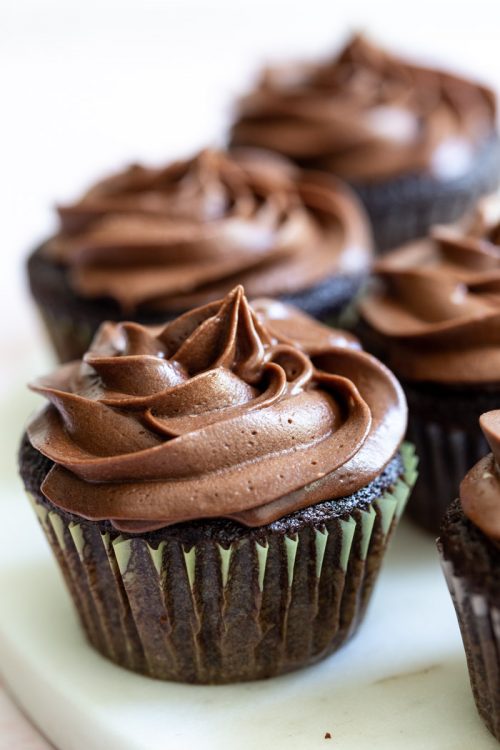 GIMME!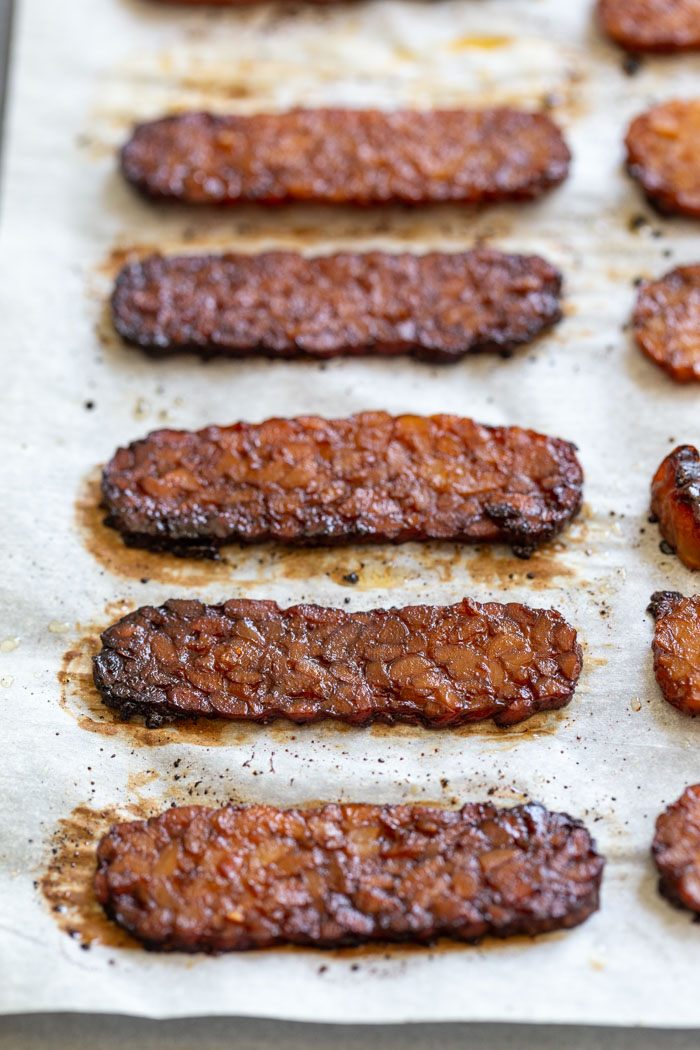 Another way that you can use up your tempeh!
SATISFY that sweet tooth! The only item you need that's not shelf stable if vegan butter: pick up a box so these cookies can happen!! :D
I plan to make lots of yummy breakfast recipes since we'll all be home and going a little slower.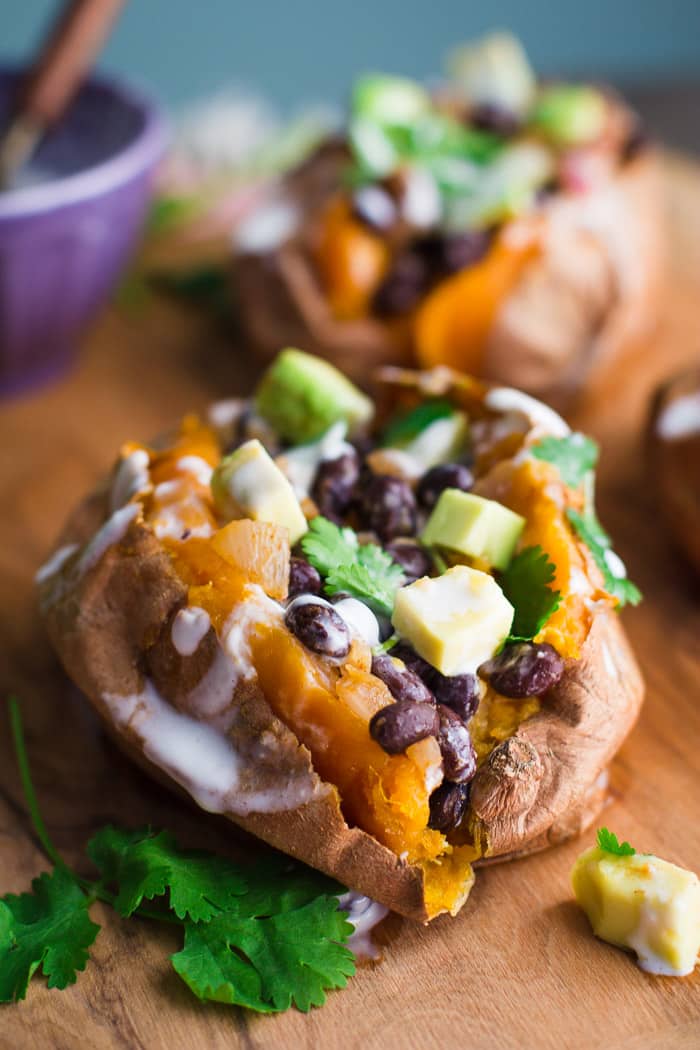 Black Bean Stuffed Sweet Potatoes
Since sweet potato and onions will last for quite a while in the pantry, this one if something that I plan to make quite often!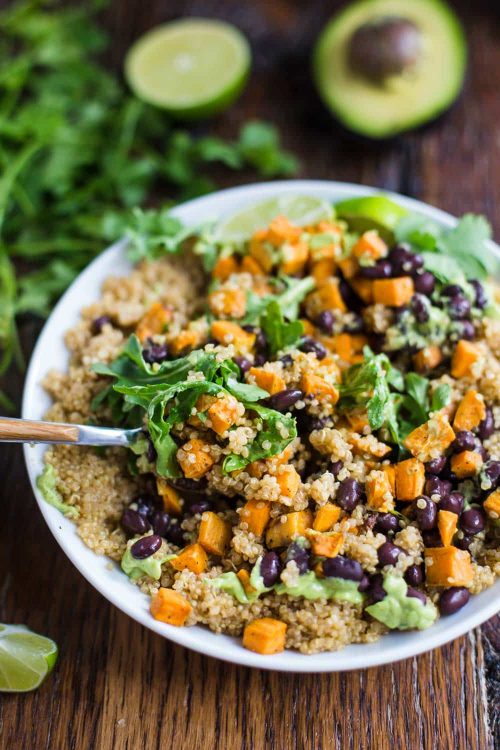 Southwestern Inspired Quinoa Bowl
Just black beans and sweet potato for days :D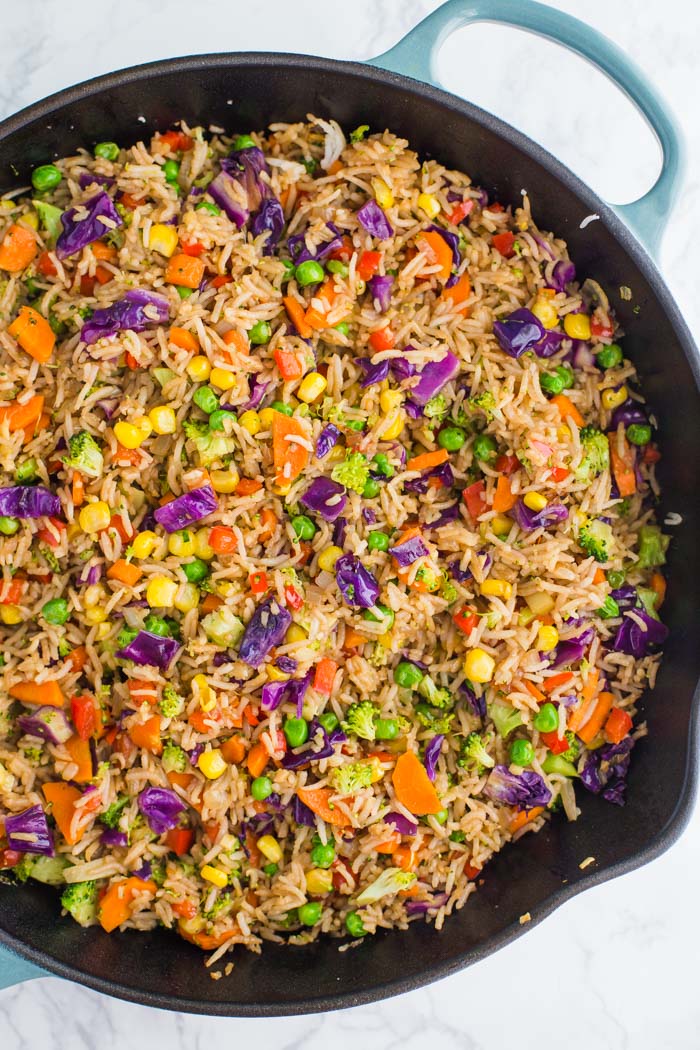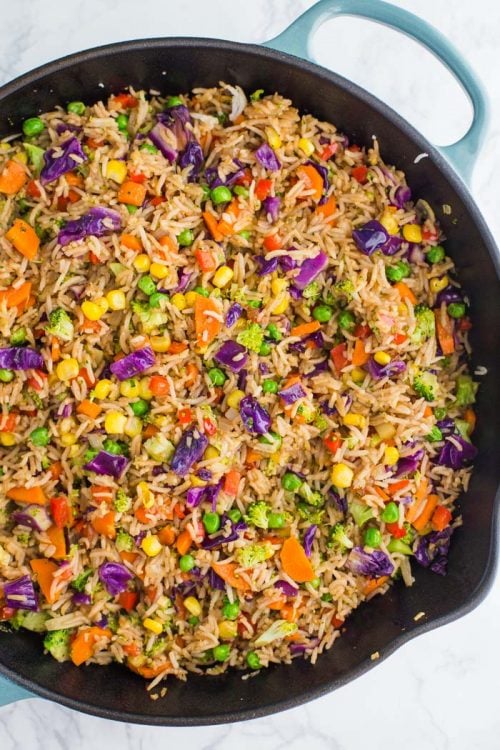 I've made this recipe with both fresh vegetables AS WELL AS a big bag of frozen vegetables so I think this would be great as a pantry staple recipe!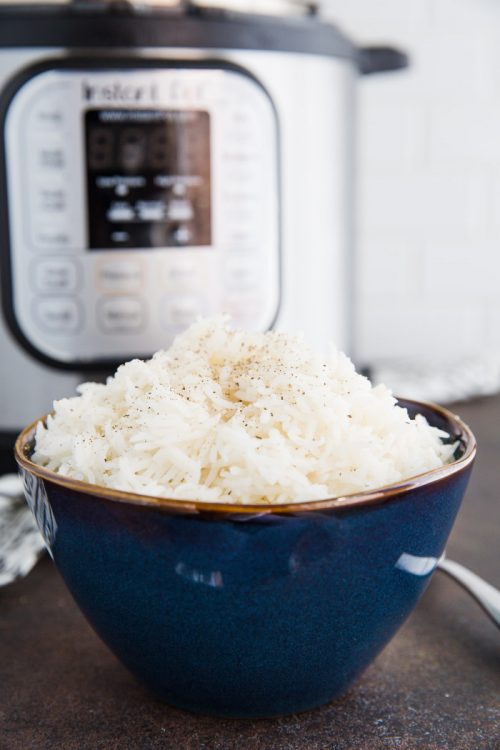 Perfect Instant Pot Basmati Rice
We bought a BIG ole bag of rice and always cook it in the instant pot!